For the first time in over 20 years it rained on the 4th of July. High winds and very heavy rain for about an hour just around dinner time. The picnic went inside the garage and waited it out. The 3 tents got trashed, rolled along the ground until they snagged on the house. Cleared up in plenty of time for the fireworks, though.
As I went out to get the raft ready I realized the wind had taken down a large pine tree, missed the 86 Barth by about 6 inches with the trunk. Fortunately it appears to have little damage.

Coming around the corner, this doesn't look good.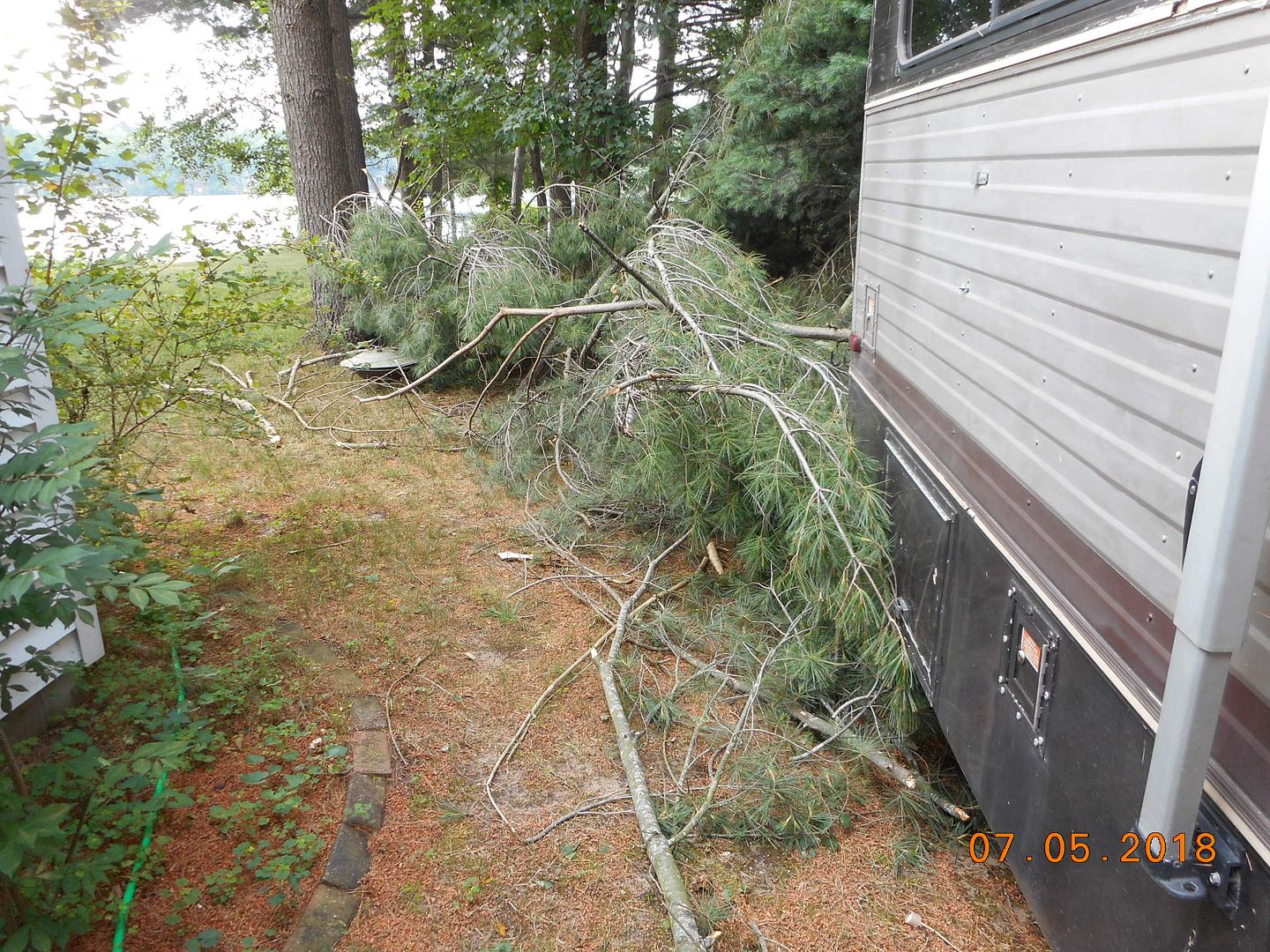 Top broke off...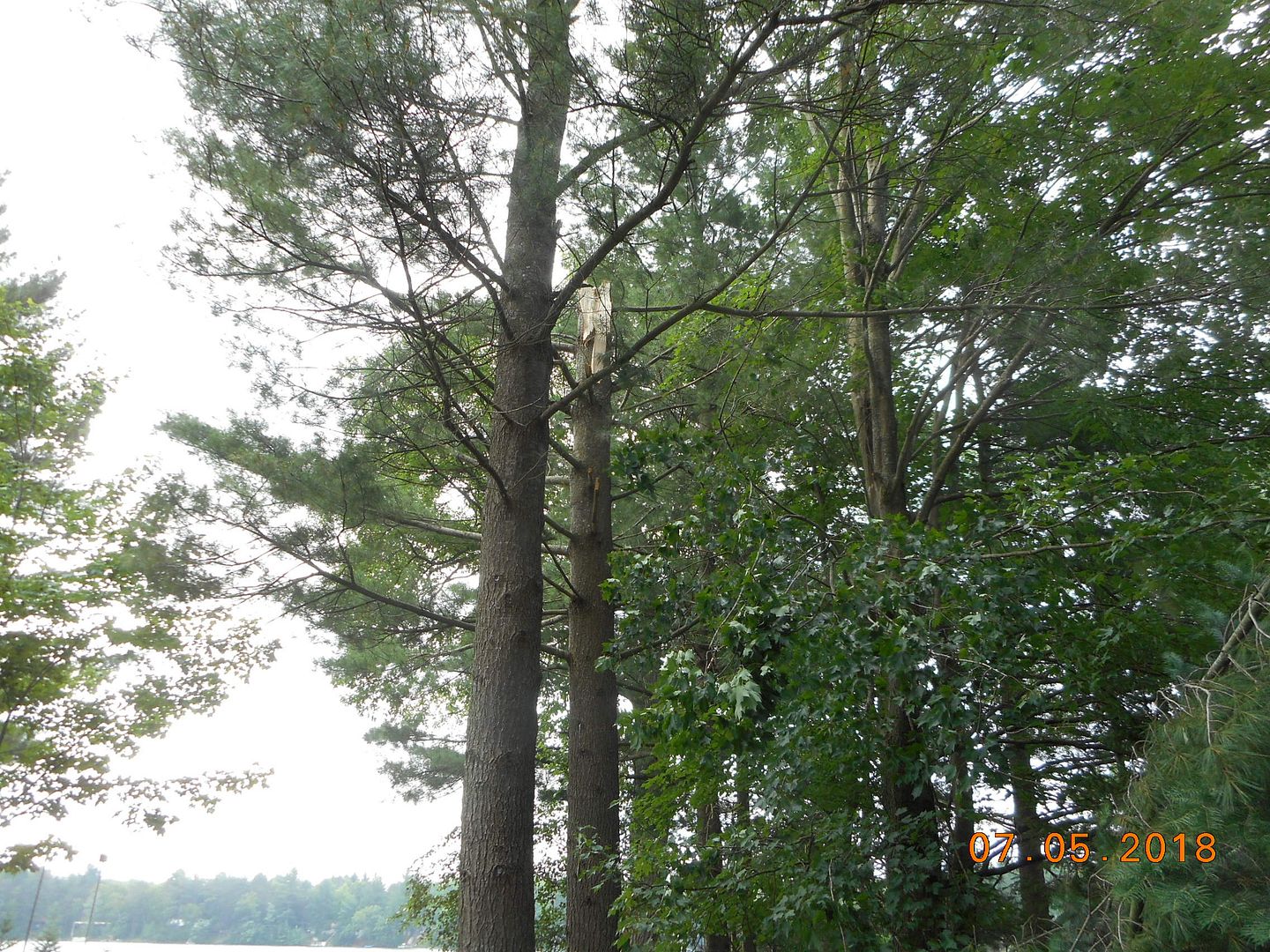 So much for the lawn furniture.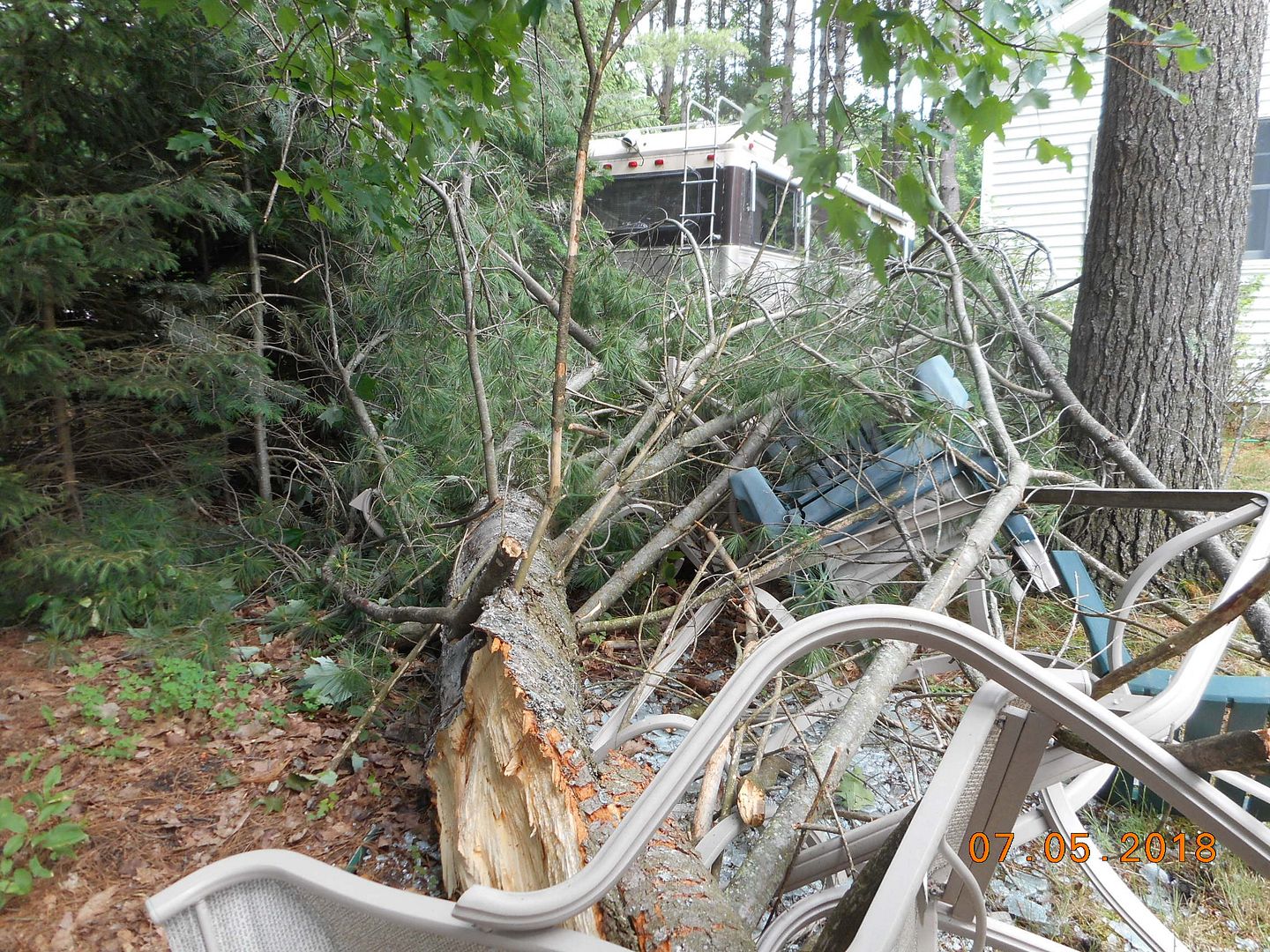 Another project to cut up the tree...

The fireworks on the lake went well. Nobody blew up their boat this year. A couple of my preset displays got soaked but not bad.
The raft is a mess but we had fun.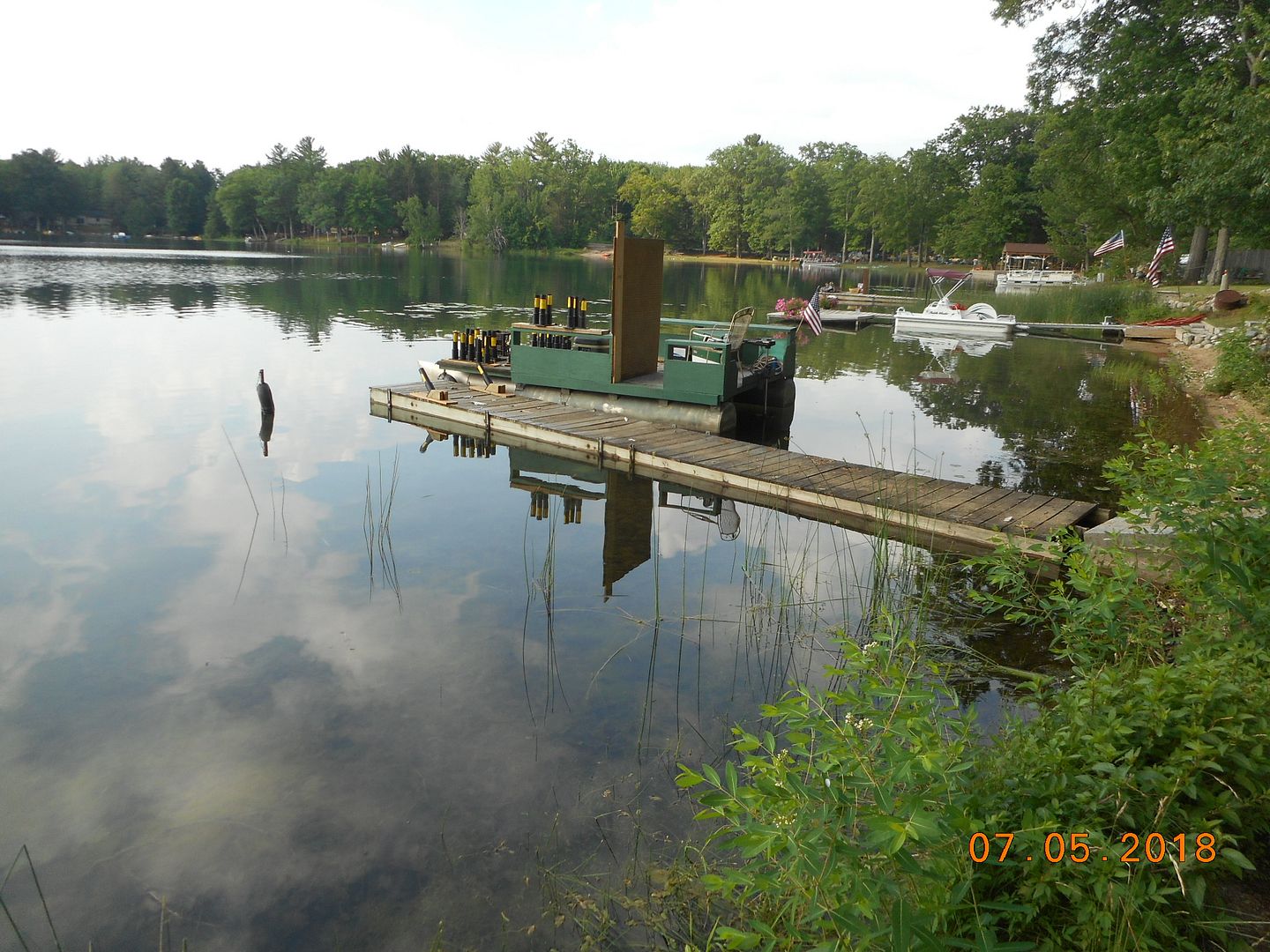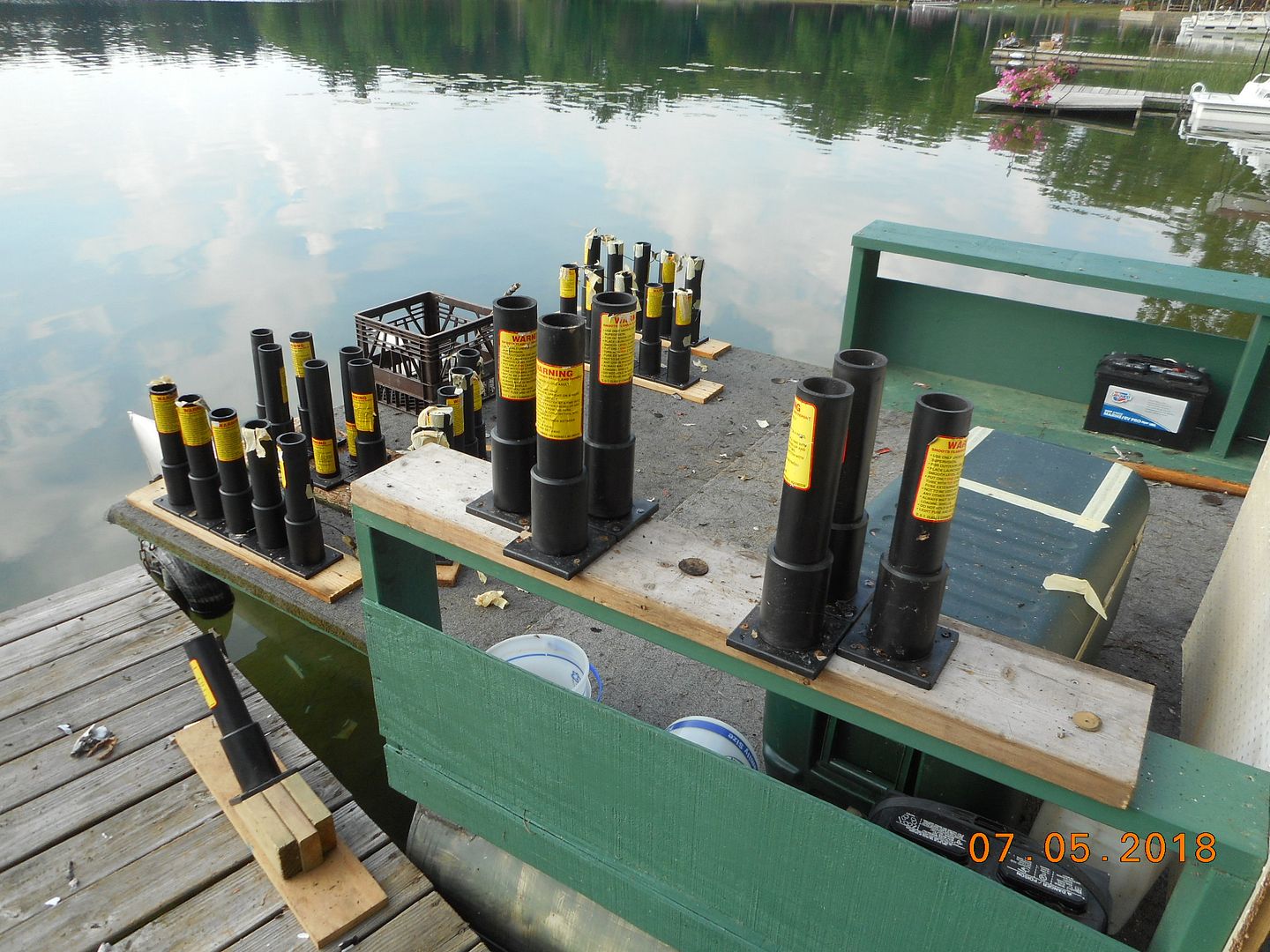 Leftovers!


9708-M0037-37MM-01
"98" Monarch 37
Spartan MM, 6 spd Allison
Cummins 8.3 300 hp