Getting a bit slow around here lately. Temps in the 30's last few nights, highs in the 40's and rain. Nasty. Decided not to play outside today, so I went to the garage and lit a fire in the woodstove.
Finally got around to the VW engine. I removed the connecting rods, cleaned, replaced with new bearings, torqued bolts.
I cleaned and replaced several head bolts that came out of the block, used Loctite. Installed pistons and rings, then cylinders. Add new pushrod tubes and the head goes back on. Torqued all to specs. One head done: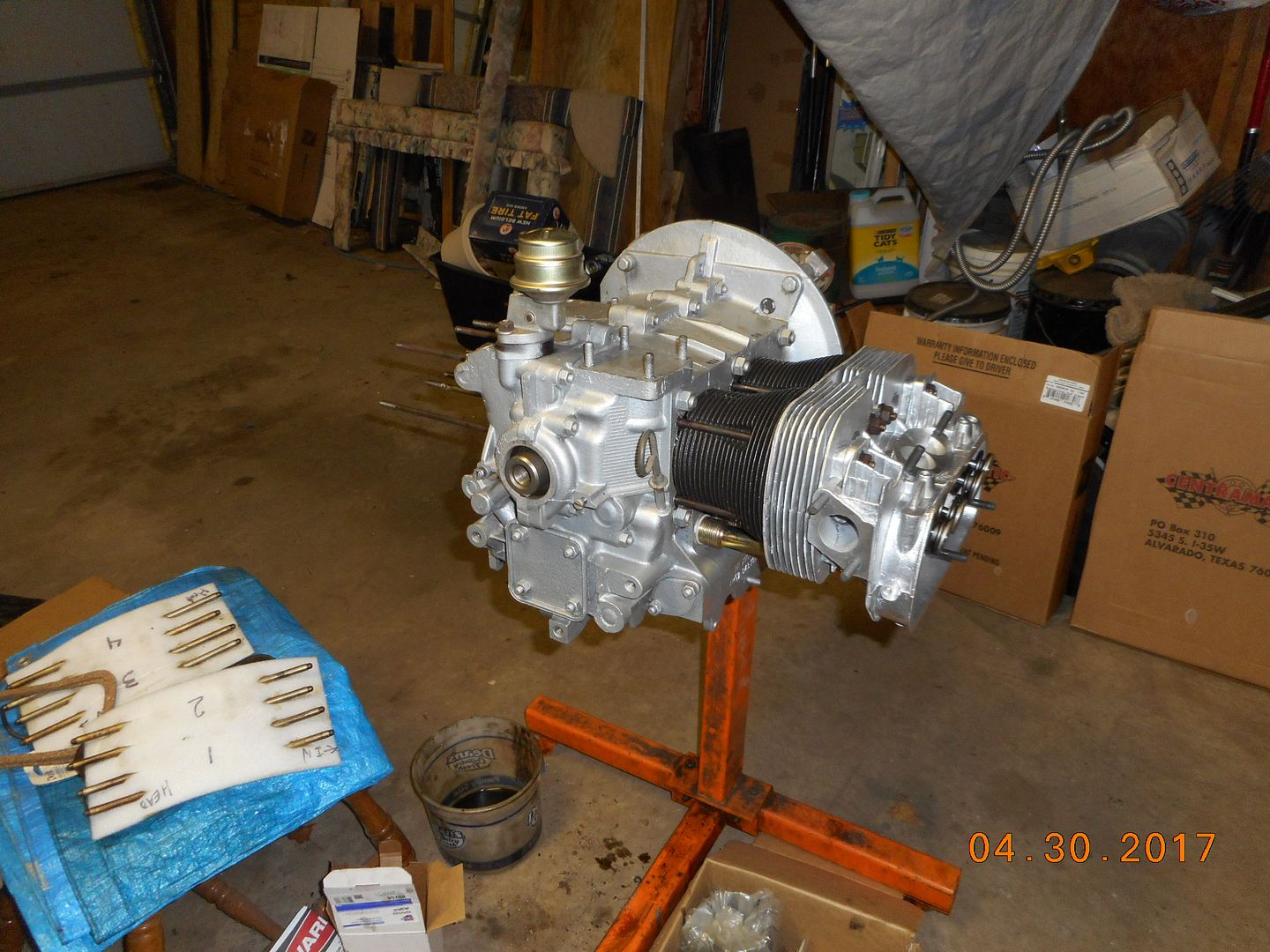 Installed two more cylinders and the other head. Front plate and crank pulley. Done for today.
Starting to look like an engine again. Still need valve train parts and covers, sheet metal shrouds, flywheel and clutch, exhaust and intake systems, starter and generator. Most are new or clean and ready to reuse. Hope to have this thing done soon. I have another engine rebuild underway for my boat. When it rains it pours!



9708-M0037-37MM-01
"98" Monarch 37
Spartan MM, 6 spd Allison
Cummins 8.3 300 hp