I got back to the VW project. As usual, 2 steps forward, 1 step back…
Engine on stand. To prevent contamination from getting into the cases, I decided to clean and paint the block before pulling the heads.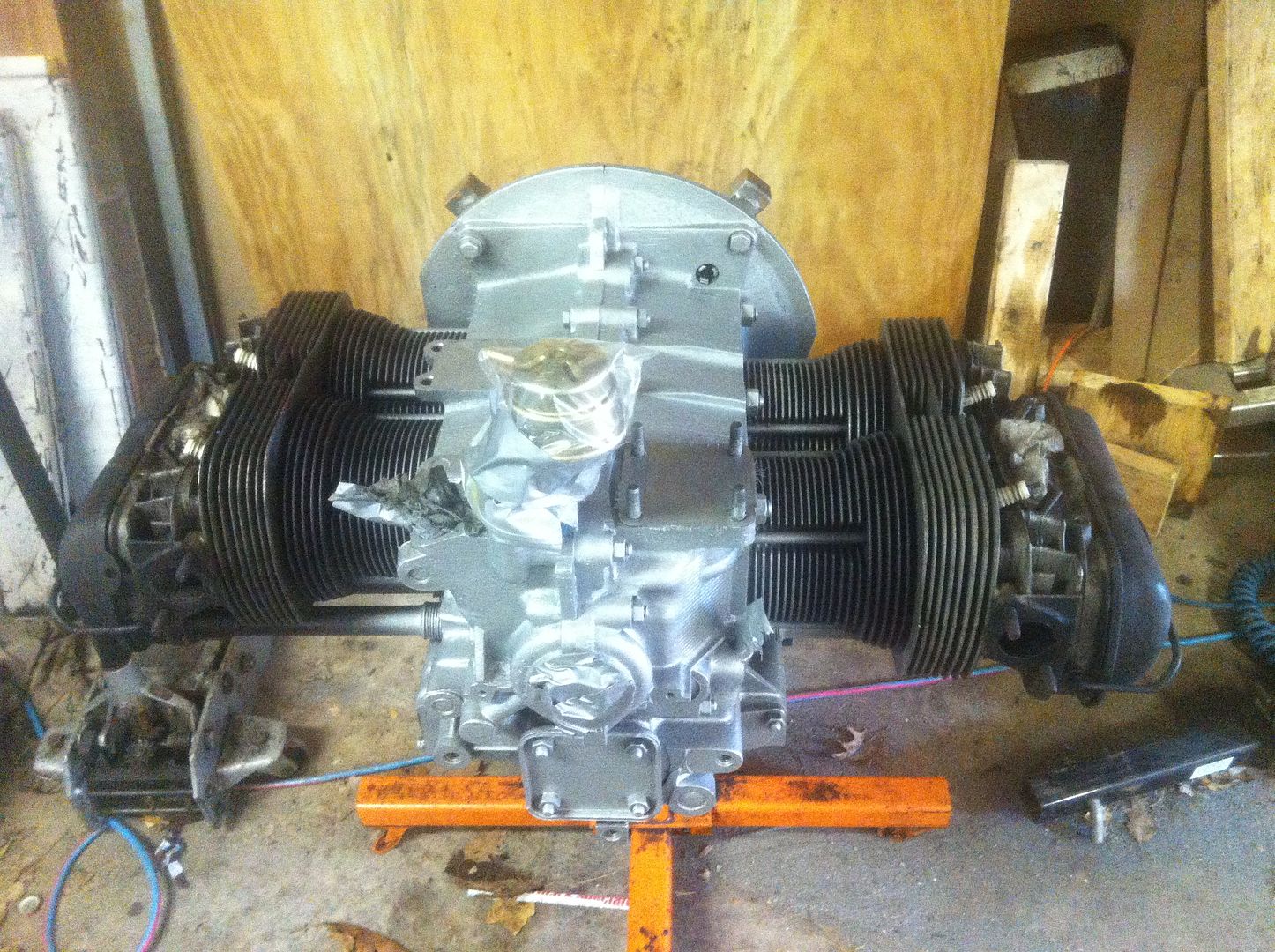 I pulled off the heads without any problems.
Now for the turd fairy.
As soon as I pulled the heads off I inspected them. In addition to cracked fins (minor) from previous poor workmanship, I find a crack between valve seats on 3 of 4 cylinders. One also had a small crack from valve seat to spark plug hole. These heads must have been HOT. Both are junk.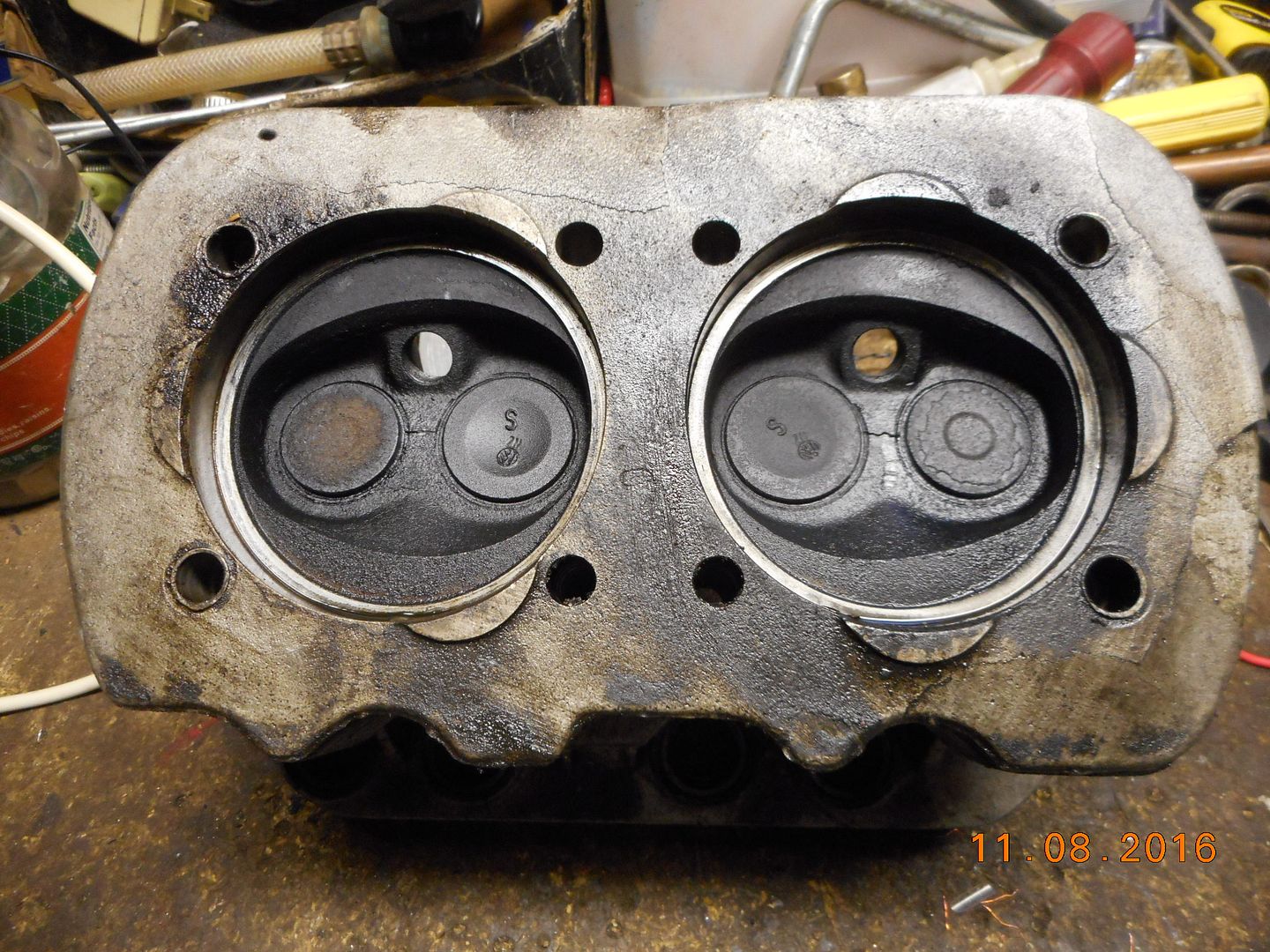 I found some new heads on eBay and away we go. They will be here in a few days. I pulled the cylinders and pistons, no further surprises. The rod bearings are .010 undersize and will be replaced with same. The cam and followers appear to be in good condition, so I will stop the teardown here.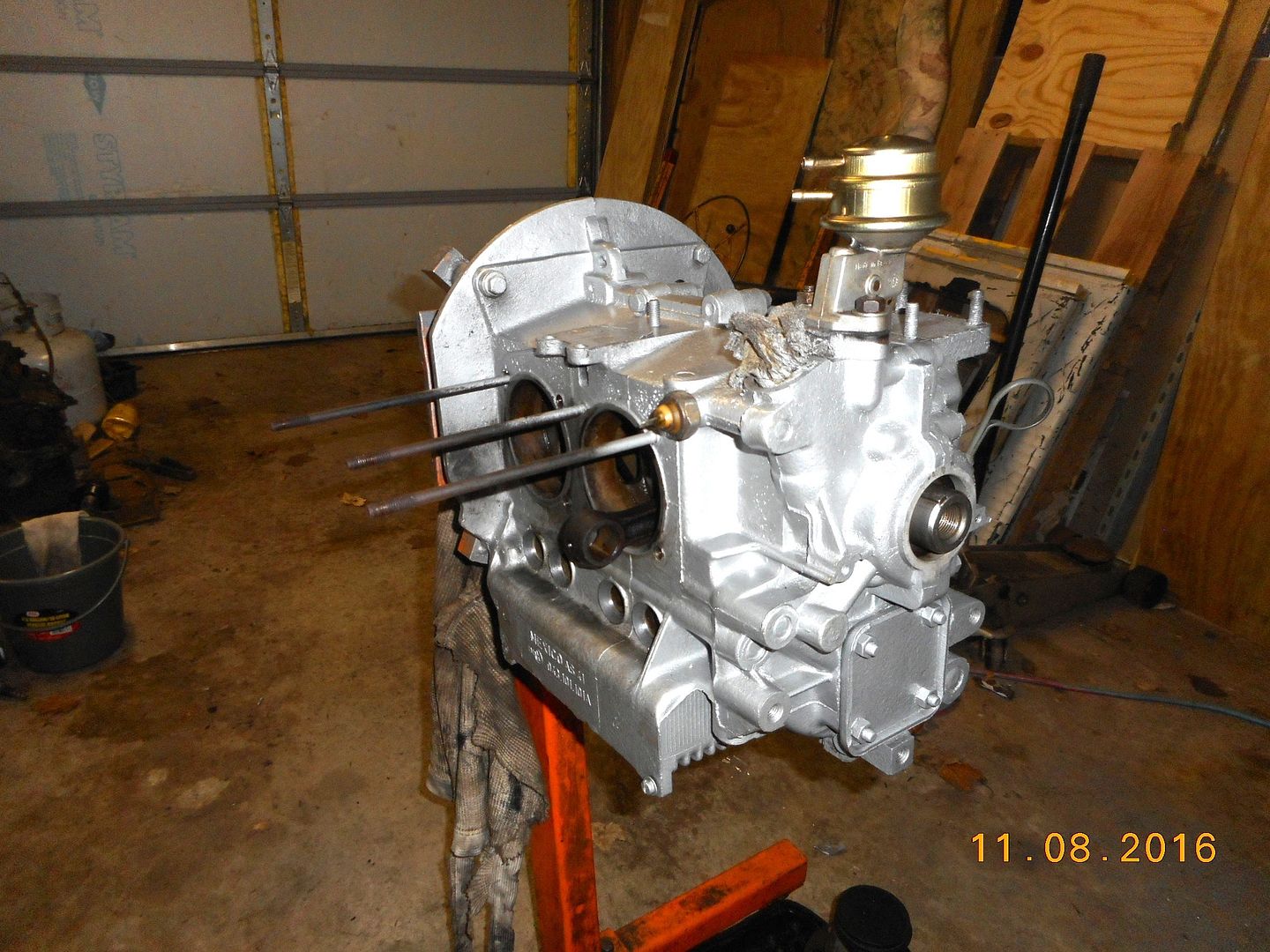 Now I can replace rod bearings, pistons, rings, and cylinders. When the heads arrive I will be ready.


9708-M0037-37MM-01
"98" Monarch 37
Spartan MM, 6 spd Allison
Cummins 8.3 300 hp