The morning after… Battlestar Galactica limps to port. Starboard side showing minor battle damage. The other raft is upper left, still anchored. The county park is in the background. The entire shore was lined with many rows of folding chairs and spectators.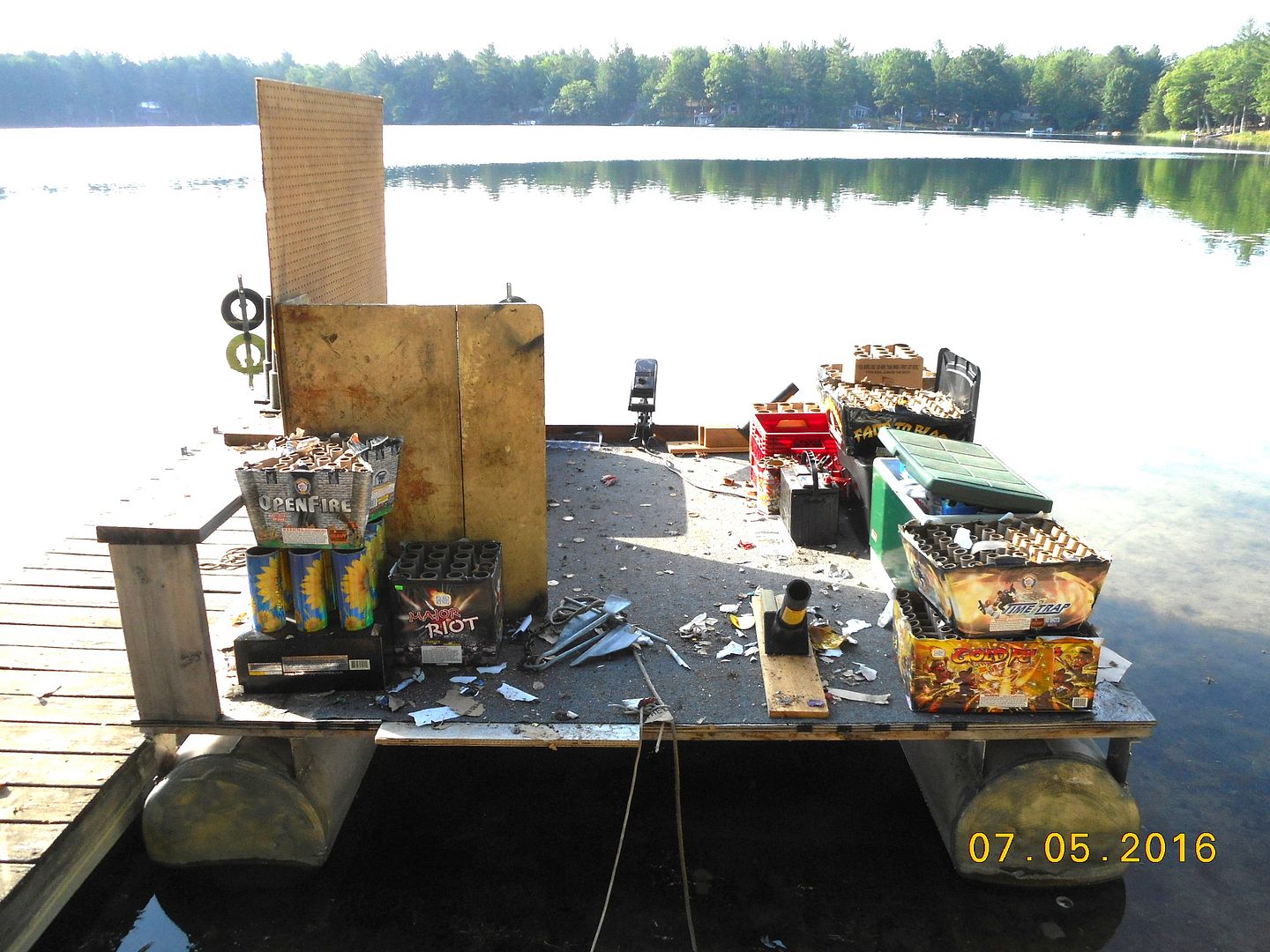 We ran steady for 40 minutes. Trashed the raft! Over 2 thousand people crowded the park and all around the lake.

The other guy's raft. He shot off a bunch, had to go back to it later when some of the smoldering bricks started burning on deck!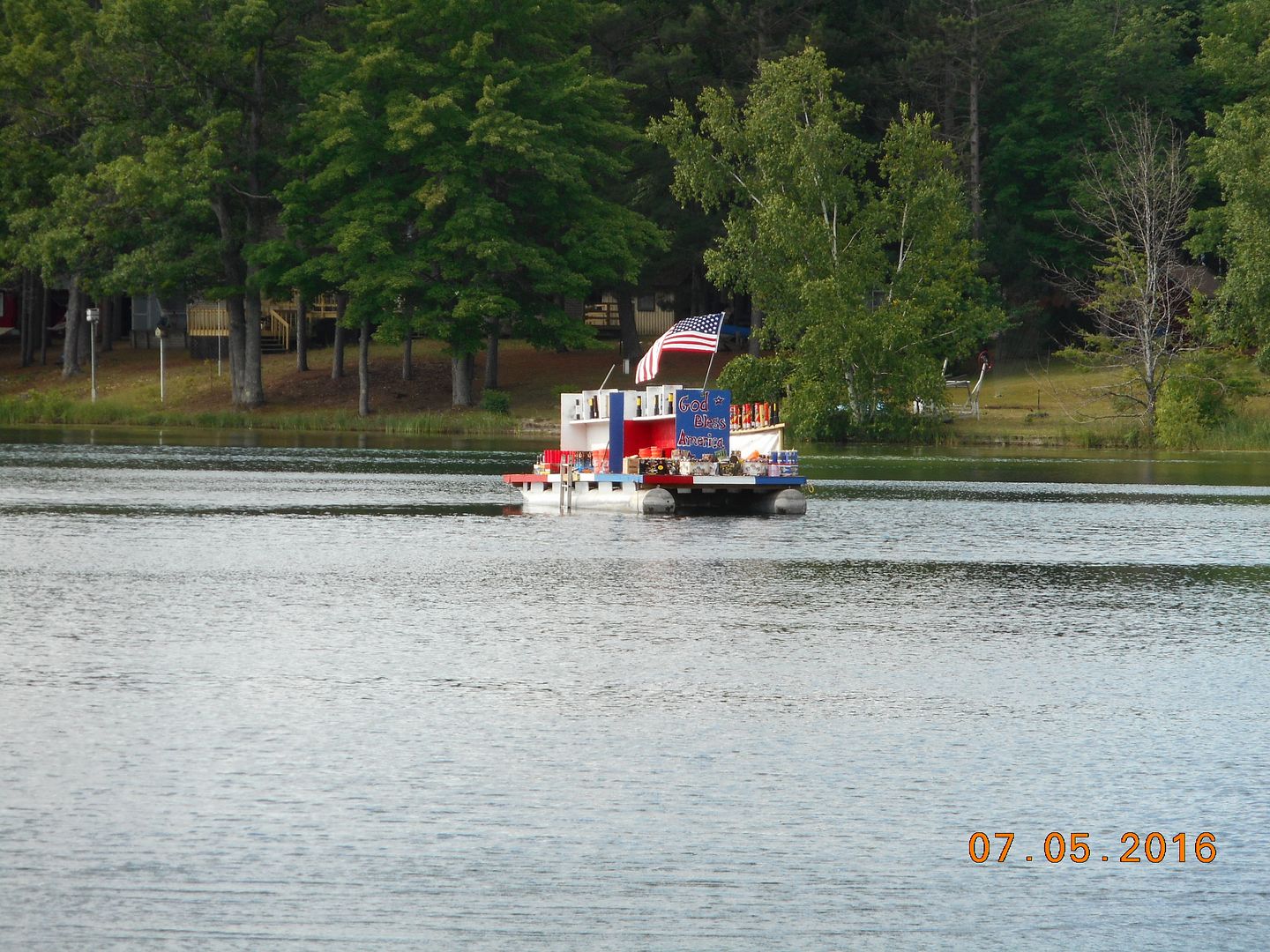 Another great time to share with the local residents and all the RVs in the county park. Most of the sites are reserved a year ahead by repeat visitors.

(I was too busy to take pictures during the show, I'll see if I can get some from the neighbors.)
If you Google Log Lake Kalkaska, here is an image someone posted a while back.
https://www.google.com/maps/@4...3-h152!7i3456!8i2592


9708-M0037-37MM-01
"98" Monarch 37
Spartan MM, 6 spd Allison
Cummins 8.3 300 hp