As we all know, aluminum pop rivets have a tendency to corrode over time. We have all had to replace rivets from time to time.
The side trim strips on the Monarch cover the seams between the upper and lower aluminum skins. There is an aluminum spline that fits into the strip to cover the rivets that hold the strip in place.
If the rivets corrode and fail, the side strip becomes loose and pulls away from the skins, leaving a gap. The normal fix is to remove the cover strip, drill and replace the rivets, then replace the spline.
Not so on my Monarch... some IDIOT decided to fix the problem by drilling through the both strips and installing longer rivets right through both.

This has bothered me for some time. I finally decided to try to fix it.
Several problems: the original rivets are still not fixed. The IDIOT who installed the longer rivets didn't even drill them evenly or centered. The color matched cover strips are ruined.
The side strip above the front left wheel was loose. In order to remove the cover strip I had to drill out the longer rivet heads, then remove the cover strip, then drill out the original rivets and the extra longer ones. Instead of just replacing the original rivets then replacing the cover strips I had twice as many rivets to replace and ruined cover strips.
This what it should look like with original rivets replaced.
This is what it looks like now.
Once I got started I kept going until I ran out of 50 rivets. I will have to do the entire strip on both sides since they were "repaired" in several places.

If I knew who did this I would slap them so hard I'd hurt their whole family.


Now I need to find some replacement strips to cover the rivets.

Has anyone sourced these aluminum strips before? They are 1/2" wide by 1/4" deep. I may have to get some generic plastic strip to cover the rivets...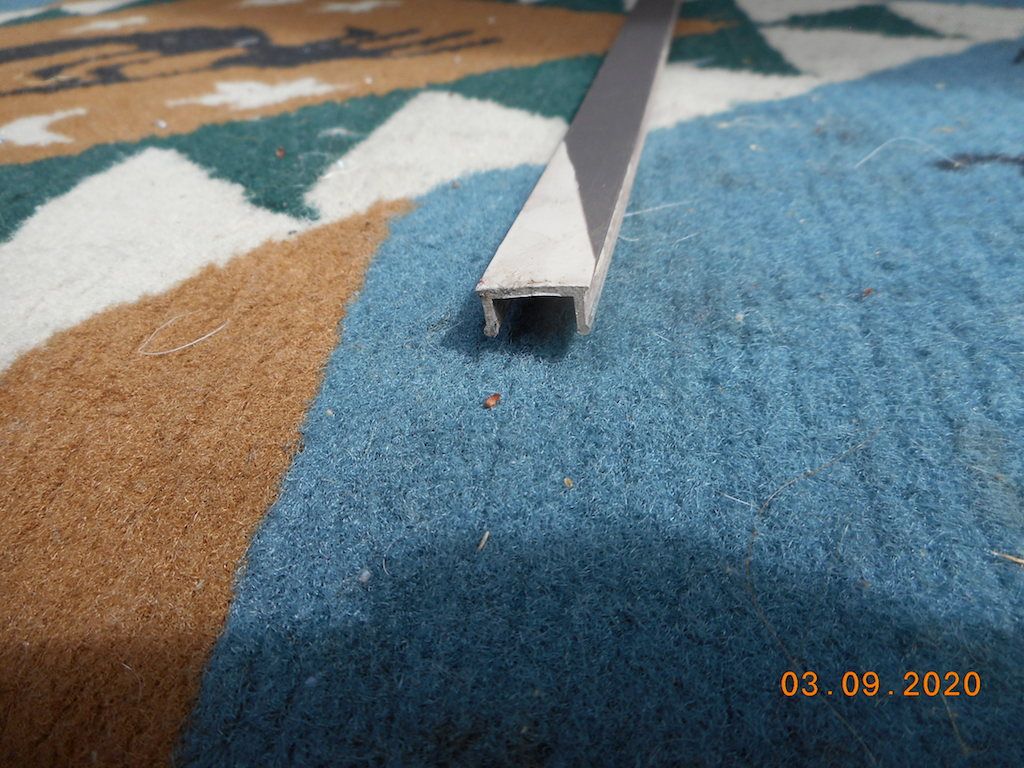 9708-M0037-37MM-01
"98" Monarch 37
Spartan MM, 6 spd Allison
Cummins 8.3 325+ hp