Hi, my name is Steve and I'm a Barth junkie...
So why would I take out a 454 that is running well and replace it with a new one?

The OEM engine is running well with the new crankshaft and bearings. 40-60 psi oil pressure, good compression, uses 1 qt in 12-1500 miles. 110k total miles.
Problem is, I have over 25,000 miles in the last 3 years. In another few years the engine will be ready for rebuild. Question is, will I still be able to do it by then?
Meanwhile, the old 454 is only rated for 240hp. Low 7.9 to 1 compression limits power for hills and trailers.
Even if I did rebuild the old engine (I could) it would need pistons and boring, valve job, etc. It would still have 2 bolt mains and old style split rear main seal...
Meanwhile, I am working on wheel wells, getting ready to paint (someday) I also plan to replace windshields before I paint. While the windshields are out is a perfect time to change engines...
If I got a new crate motor… (GM part #12568774) I could drop it right back in as soon as the old one is out, not weeks later after machine shop, etc..
It would have all forged parts, 8.75 to 1 compression, 4 bolt mains, one piece seal, roller cam, 425 hp with 500 lb/ft torque!

So, what would you do?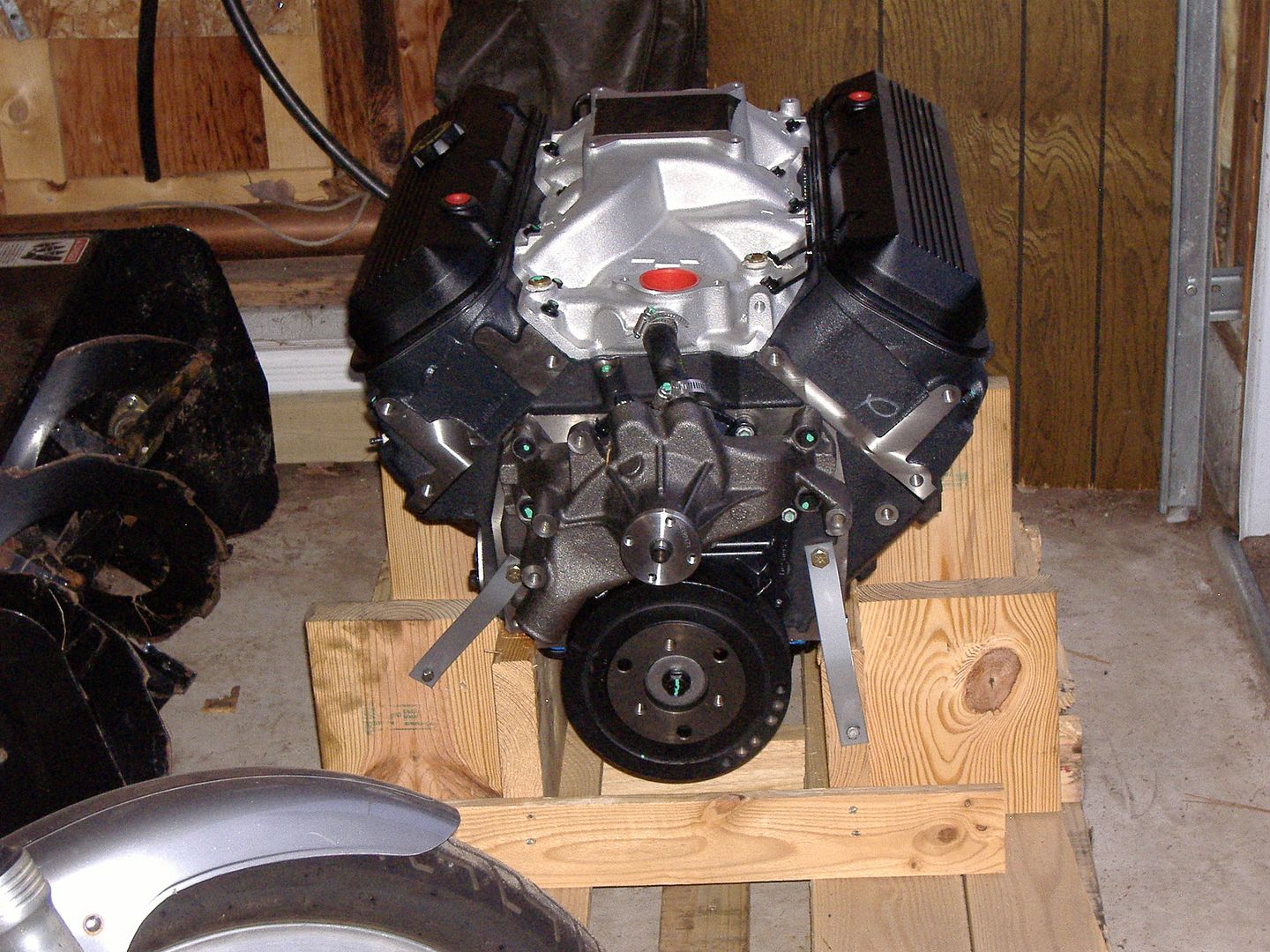 (At least this way I'll have a good engine left to revive one of Mary Ray's fleet.)
My name is Steve, I'm a Barth junkie.

to be continued...


9708-M0037-37MM-01
"98" Monarch 37
Spartan MM, 6 spd Allison
Cummins 8.3 325+ hp