Things have been pretty slow around the site...

This thread was supposed to be about replacing the rear AC but I got sidetracked while removing the old unit....
One of the things I missed when we moved up from the 86 Regal to the 98 Monarch was the insulation. The Regal had fiberglass in walls, floor and ceiling. The Monarch has a single layer, 1/4 inch thick, of bubble wrap...

Once I installed the storm windows on the single pane Regal windows, that coach was comfortable down into the teens and was easy on the AC. Even with the good double pane windows, the Monarch cools down very quickly and in the 20's the furnace runs a lot. Gets hot in the sun really quickly, also.
Decided some time back to try to retro insulate as much as I can. The ceiling panel on the pass side comes down and allows access to the roof. Notice the "insulation" bubble wrap on top of the panel...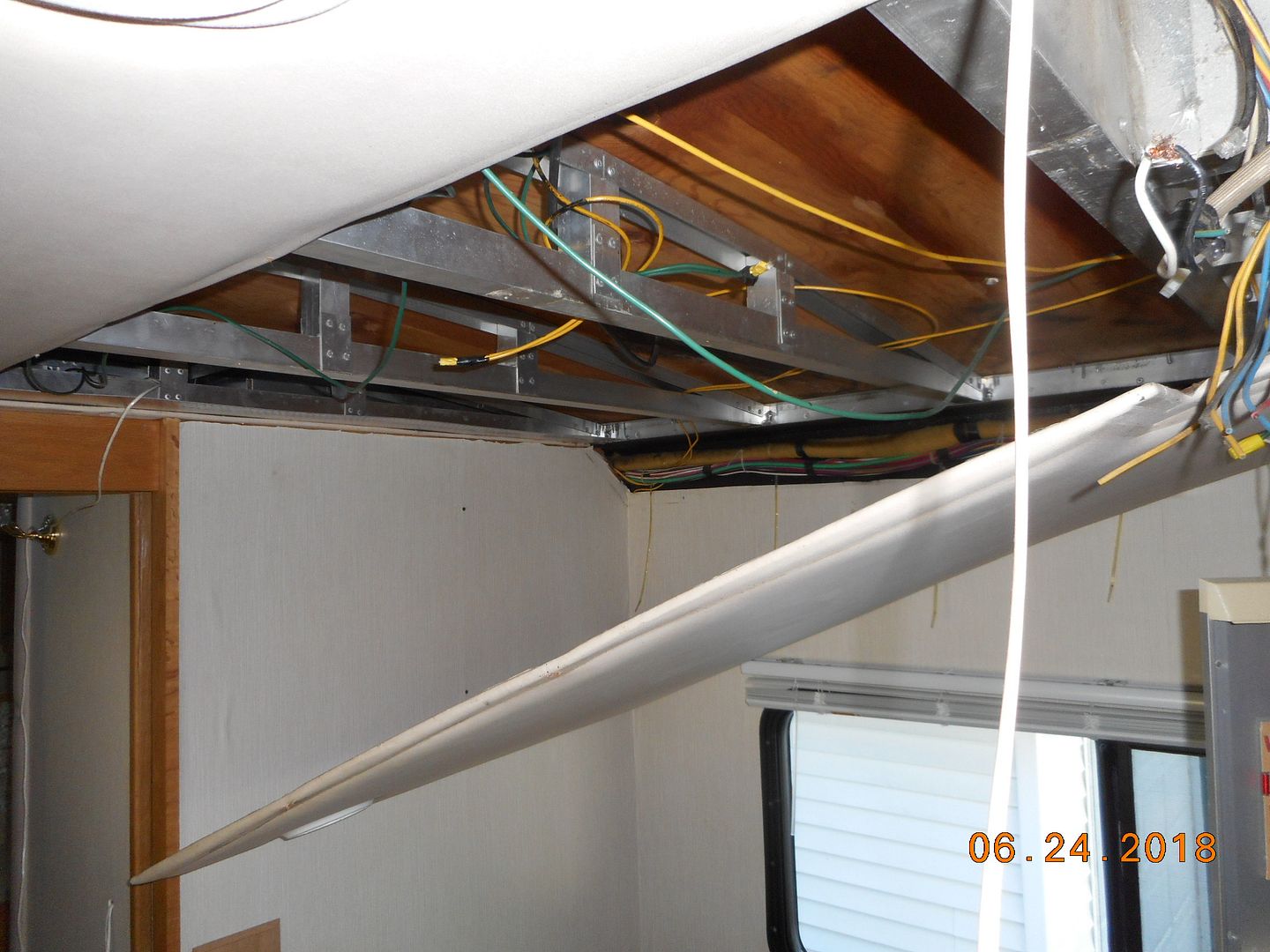 Found some rot where an AM/FM antenna leaked. Briefly side tracked, I removed the antenna, replaced some rotten plywood, doubled with more plywood, then patched the metal roof.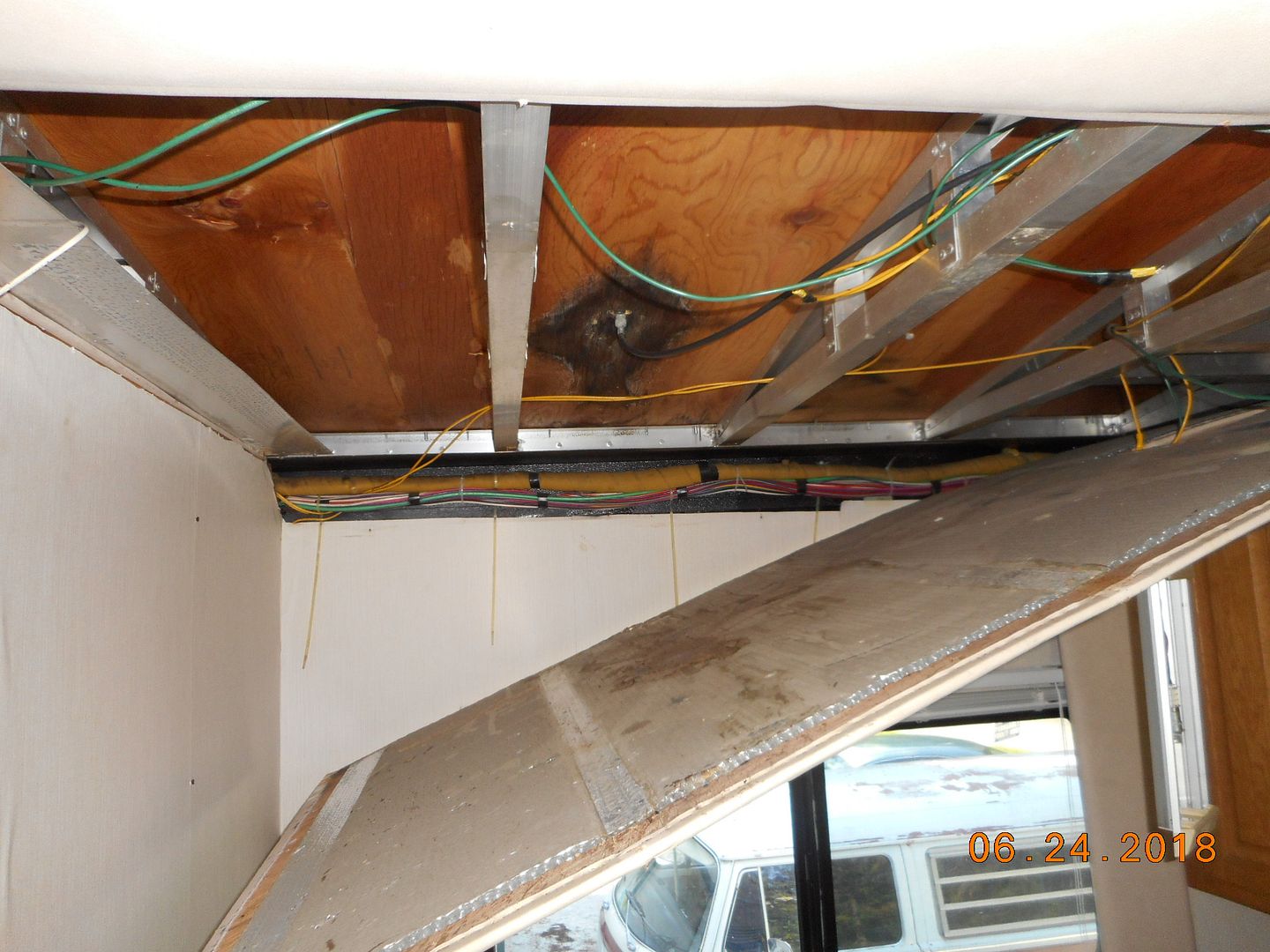 Stuffed the bays with fiberglass.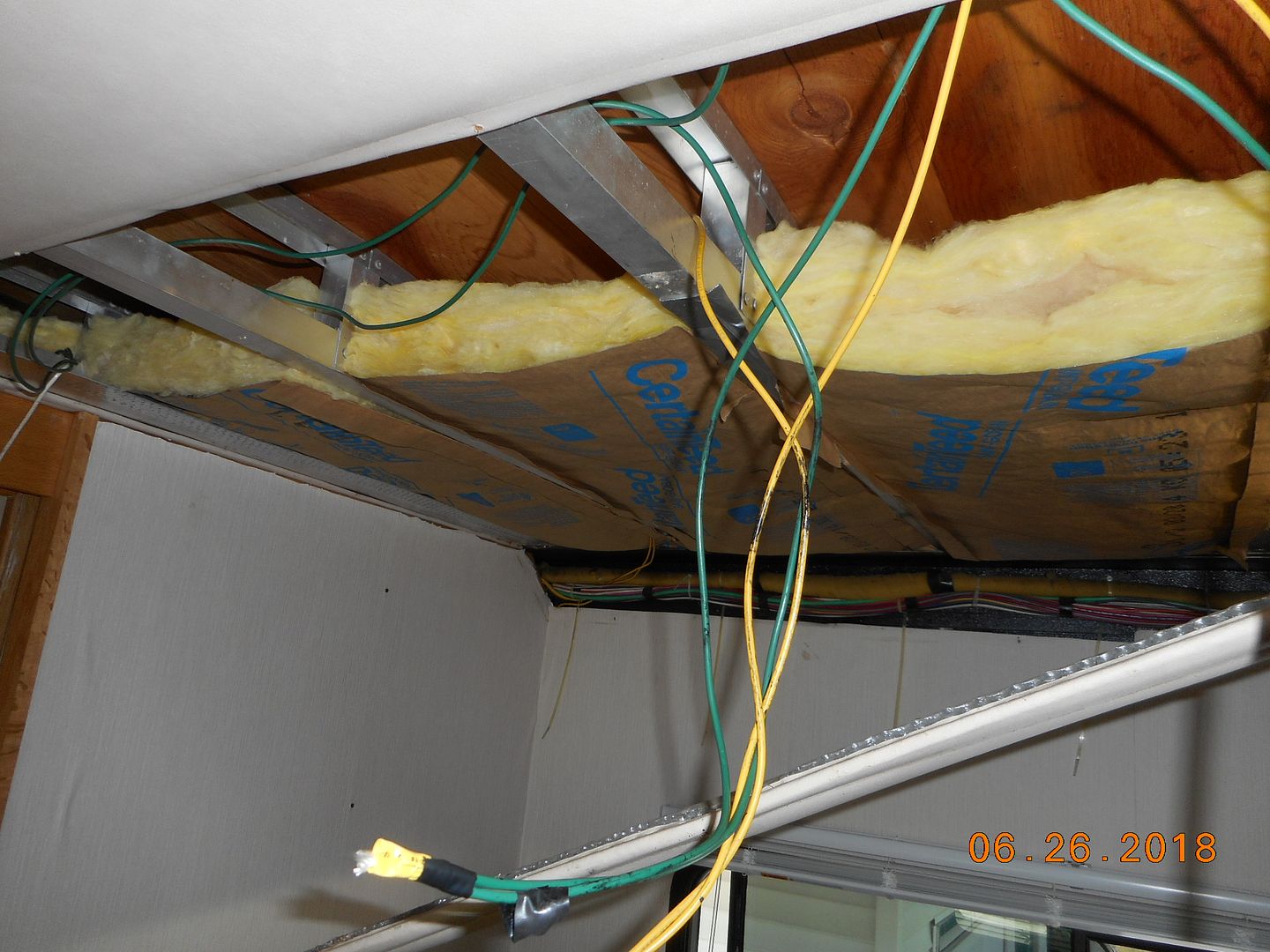 The other side will be more difficult, the ceiling will not drop as much and AC ducts are in the way. To be continued:


9708-M0037-37MM-01
"98" Monarch 37
Spartan MM, 6 spd Allison
Cummins 8.3 325+ hp