Barth started building motorhomes in late 1969. From then until about October 1972 they used a smaller windshield than the later models. (Guardian 4788-ID and 4789-DD) Later models used DW-730 and DW-731 windshields which are still available. They were OEM for 80's GMC cabover trucks. If you have a late 72 model you may have the larger common ones. Check your glass numbers.
The early smaller windshields are very rare. Treat them with extreme care. Not stocked by any supplier. Worse yet we have not been able to determine what the OEM application was for salvage sources. We have Guardian #s for both sides but even Guardian has not been able to give us any info except that they are obsolete. I tracked down a set a while ago and those were the last ones we have found. see here:
http://www.barthmobile.com/eve...283989487#4283989487
As for manuals, there is little info here on the site for the early models. That said, the driveline is very similar to the heavy duty GM pickup trucks of that year.
For chassis info you can look for P32 or P37 GM chassis. The lower GVWR units were similar to the P30 type breadtruck chassis, the P32 series had higher GVWR. The chassis used specifically for the longer motorhomes was the P37.
Here is the GM VIN decoder: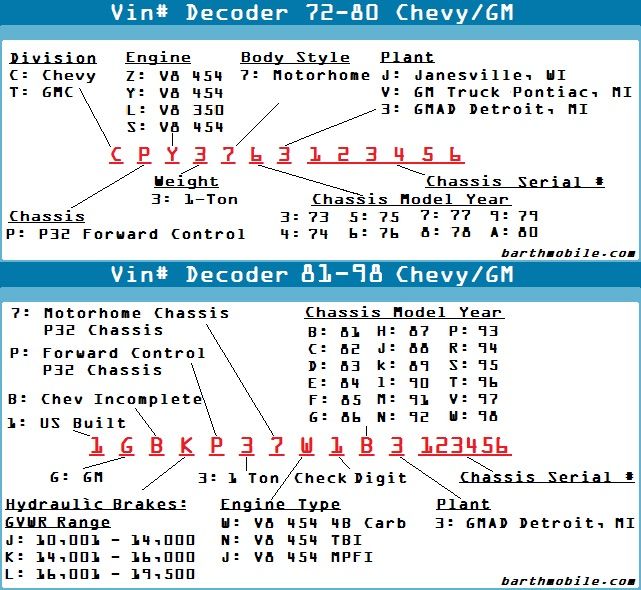 Good luck with your coach!



9708-M0037-37MM-01
"98" Monarch 37
Spartan MM, 6 spd Allison
Cummins 8.3 300 hp