quote:

Originally posted by Dick Dubbs:
...maybe Bill can switch from truck mechanic to a position with the CIA or Hollywood!
And work with the very people who staged the "Moon Landings"?


I thought you were my friend?

quote:

Originally posted by olroy:
Somewhere there's a "busnut," who likes the Barth paint scheme. Maybe he graduated from a Barth & has fond memories.
Not even close. But thanks for playing.

You might not like what I'm about to say... But, if it's true, you don't go and shoot the messenger.
Here is a 38' 1989 Barth. The first year that Barth used this paint scheme.
The coach below is from 1987. Barth couldn't have originated this paint scheme if that 1987 unit looks like this?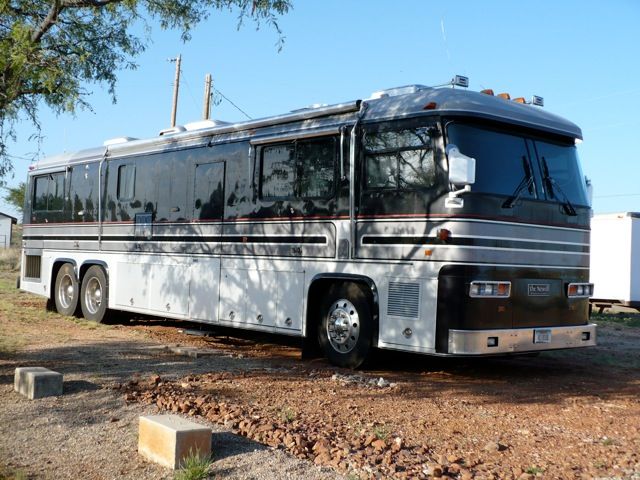 Would anyone like to fathom a guess as to when Barth made their first widebody? You know, the one with the extra strip of glass in the middle.
That's right... 2 years after that 1987 coach was made. The 1989 Barth Widebodies came out 2 years later.
Anyway... Looks like we'll be seeing some first time members in the Chat Room tonight at 9pm.
˙ʎ˙u ןןıq- "ǝןƃuɐ ʇuǝɹǝɟɟıp ɐ ɯoɹɟ pןɹoʍ ǝɥʇ ʇɐ ʞooן ɐ ƃuıʞɐʇ sı ǝɟıן oʇ ʇǝɹɔǝs ǝɥʇ"

---

---

1990 Barth Regis Widebody
8908 0128 40RDS-C1
L-10 Cummins
Allison MT647 Transmission
Spartan Chassis
1991 Medical Lab Conversion
9102 3709 33S-12
Ford 460 MPFI
C6 Transmission
Oshkosh Chassis

---

---

---

Quick Link: Members Only Link To Send Me A Private Message