This is my first post. My name is Mark , I live in southern central Tennessee. For around 8 years I looked for a 19 to 25 foot Barth somewhere close in the southeast. Last fall, after much frustration, I finally found this this unit 750 miles North of us. I committed to the purchase, picked it up in Michigan and I drove it home on 6 completely rotten tires and with only 1 (left front) brake. Now after 6 months and countless hours, this little 73' Barth is finally road worthy again.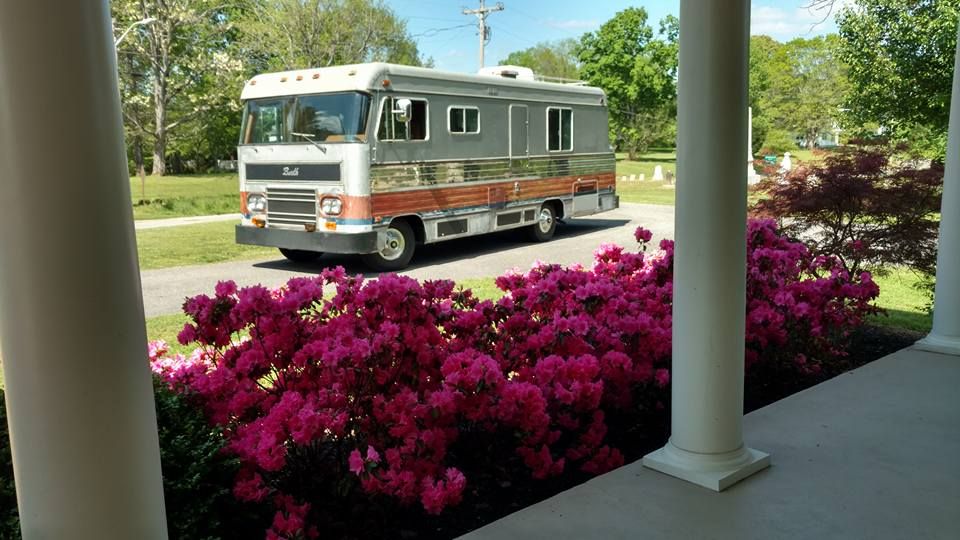 Things completed,
New pads, rotors turned, new brake lines front and back, new calipers, front wheel bearings and seals,
new rear shoes, rear brakes modified to accept late model drums, new drums, cylinders rebuilt, new master cylinder, rear seals, all new parking brake cables,6 new tires, new aluminum 40 gal fuel tank, new alternator, new Norcold Refrigerator.
Lower skin frame replaced on right side,( still a lot of 1 x 1 tubing to replace. Replaced rear spring right side.
We have begun paint prep and polishing. Still got a bunch of plumbing to get sorted as well as many bits and pieces. Plan on being ready to make our first trip Memorial day weekend.
Love this site.