We have limited info on the wiring, esp for the diesels. There is Spartan chassis wiring, Barth coach wiring, and optional accessories are all over. The coaches vary a great deal. I have not heard of security systems with engine lockout, but anything is possible!
This is the Spartan diagram for 1993. My 97 Monarch is very similar.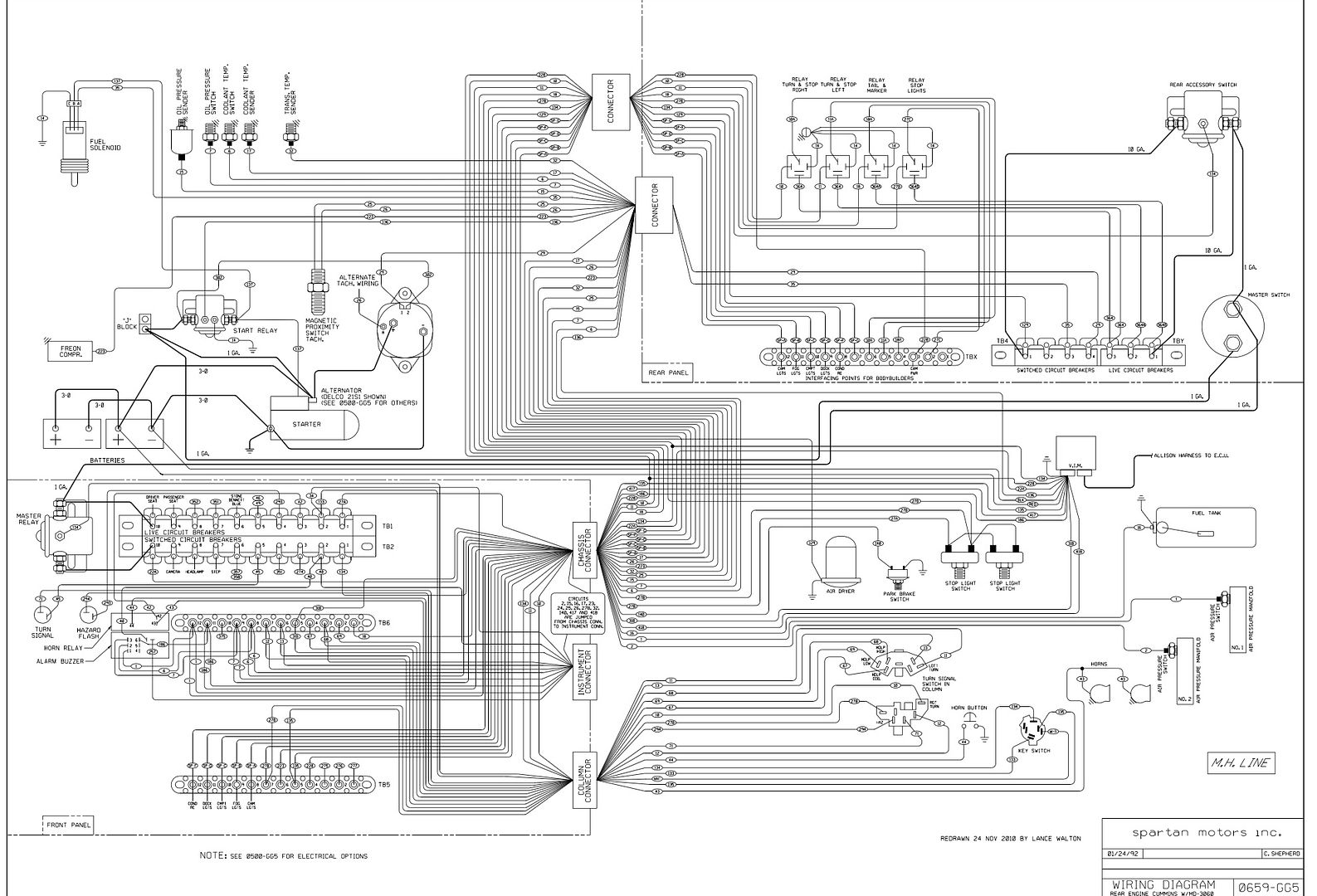 The main power lead goes to the manual Spartan master switch. Power goes from there to a live buss in the front and rear electrical panel. The power for the key switch comes from the front panel live buss. The key energizes a master relay in each panel which powers up the other buss and all the switched circuits.
Check the master relays and those power busses for 12V. Might be a loose wire or bad relay.



9708-M0037-37MM-01
"98" Monarch 37
Spartan MM, 6 spd Allison
Cummins 8.3 300 hp