I knew I wasn't going to be able to heat up the shed again. I have lots of Documentation that came with the Monarch. There was so much it is hard to find what you want when you want.
I now have six books.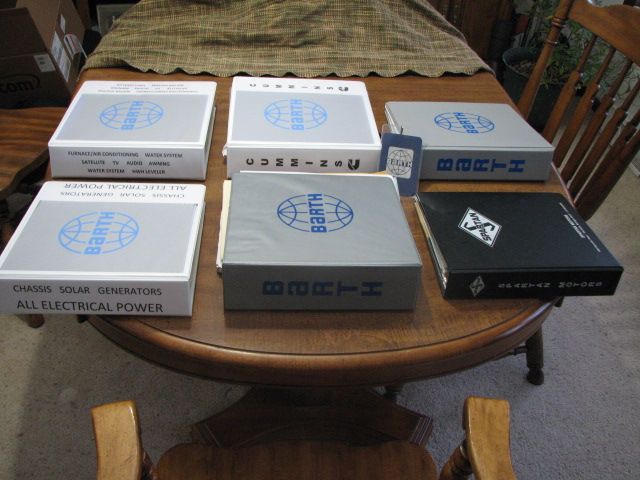 Factory Spartan also has some Cummins but is part of the Montain Master chassis.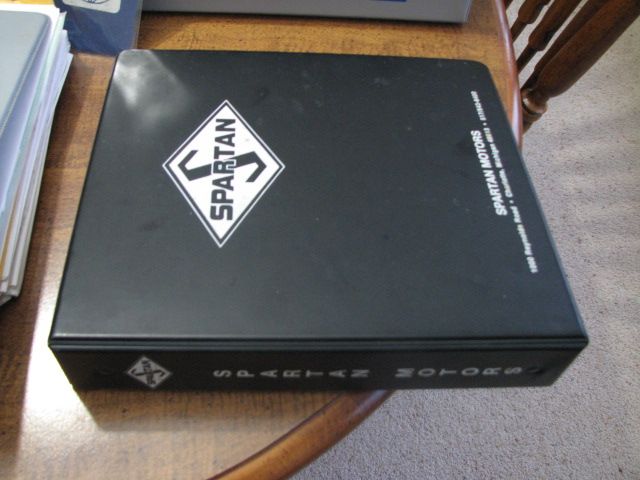 Factory Cumminsbooks and CD's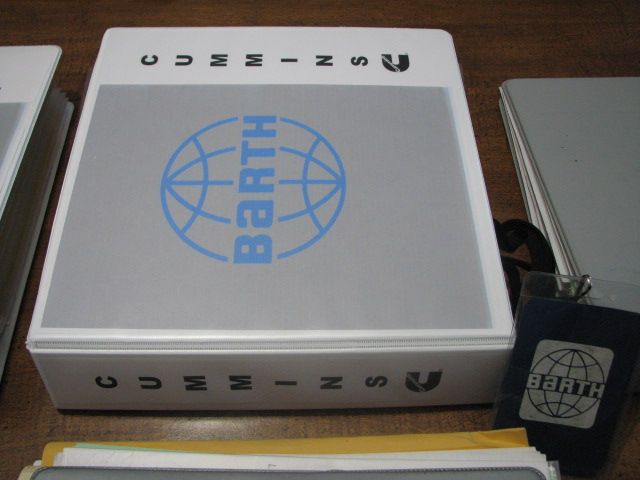 Original Barth Binder with all the appliance and miscellaneous documentation. Notice the lanyard. That is part of the 1972. The binder was shot but I was able to salvage that.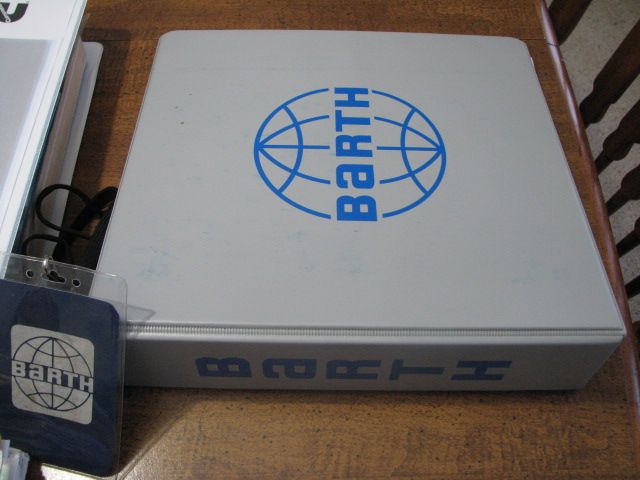 Water System,Entertainment,Levelers, Heating/Cooling (looks like I didn't want forget where the Water System documents are)
Everything Electrical
Original Back and forth and samples for Bill originally Ordering.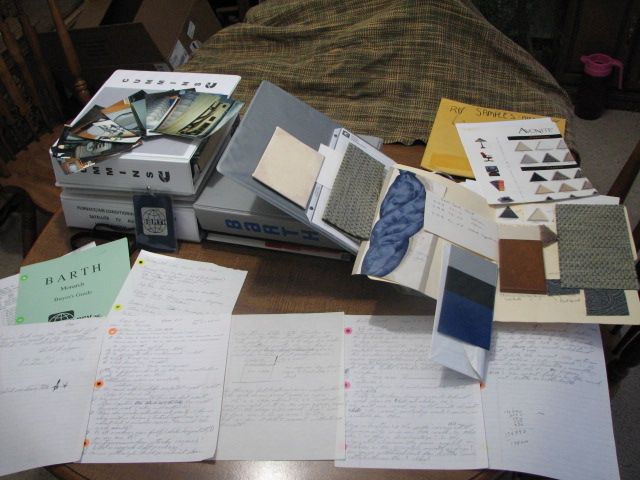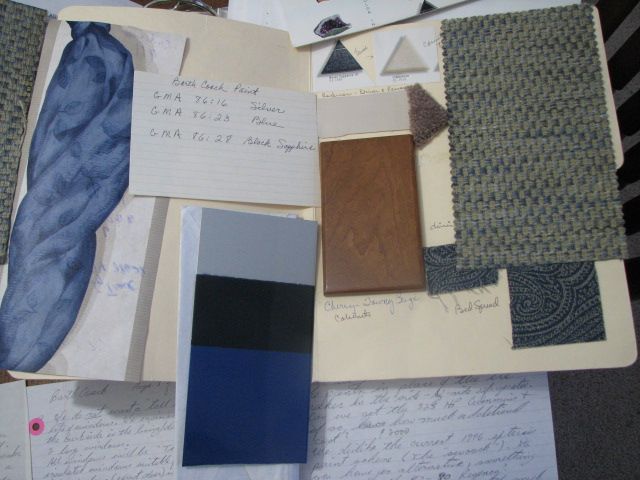 Dana & Lynn
1997 38ft Monarch front entry
Spartan Mountain Master Chassis
Cummins 8.3
Allison MD-3060 6 speed
22.5 11R
Cummins Factory Exhaust Brake
9608-M0022-38MI-4C
Christened Midnight

1972 22ft
Christened Camp Barth