Part of running things around here is to also answer questions that some members and lurkers ask off board. I don't mind answering these question privately, the only problem is one person benefits or suffers.
What does this mean? You're getting only one persons opinion and he (me) might not know what/who/when to tell you something.
In this case, I am out of my element here because logistically speaking, I don't have a clue of who to tell her to call.
quote:

Hi, I have a 31 foot 1985 Barth Regency. It has serious water damage in the ceiling to the extent some of the ceiling has come loose and has begun to fall and smells like mold. I live in central Michigan. Can anyone tell me where I can get honest, reasonably priced repairs within towing distance? Thank you! Melody
I asked for a photo of the tag and coach. 2 reasons, I wanted it for our file and I thought the size was a little funny for a Regency.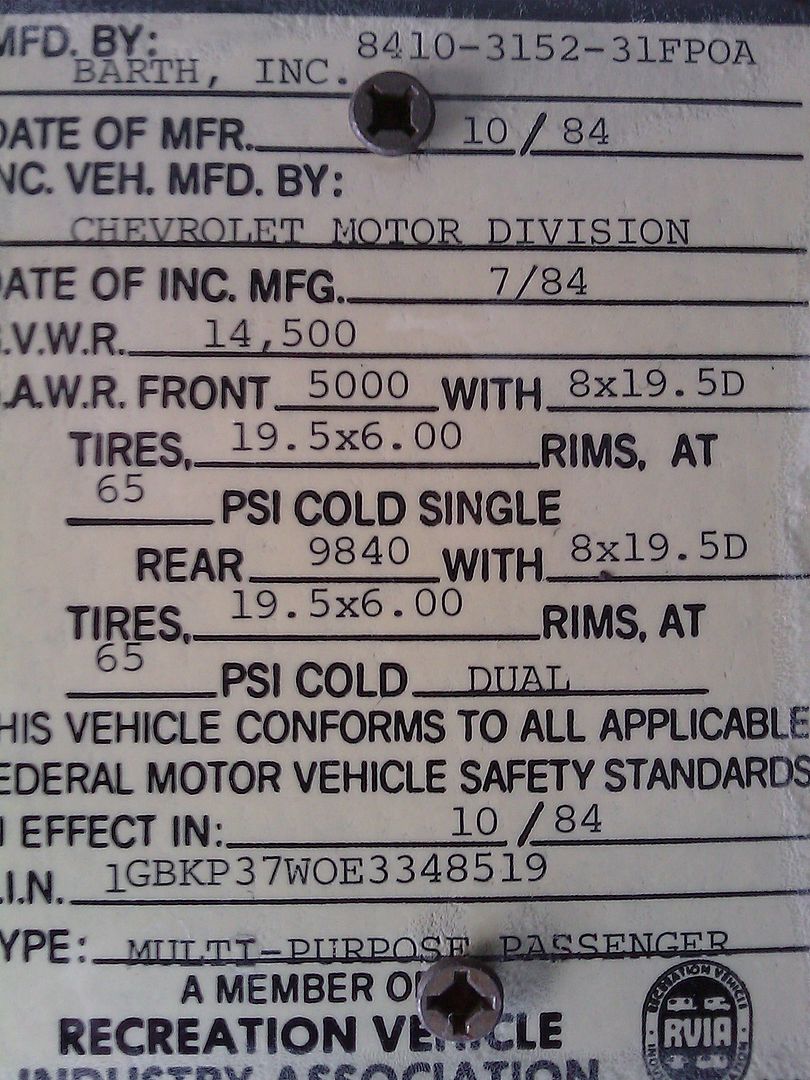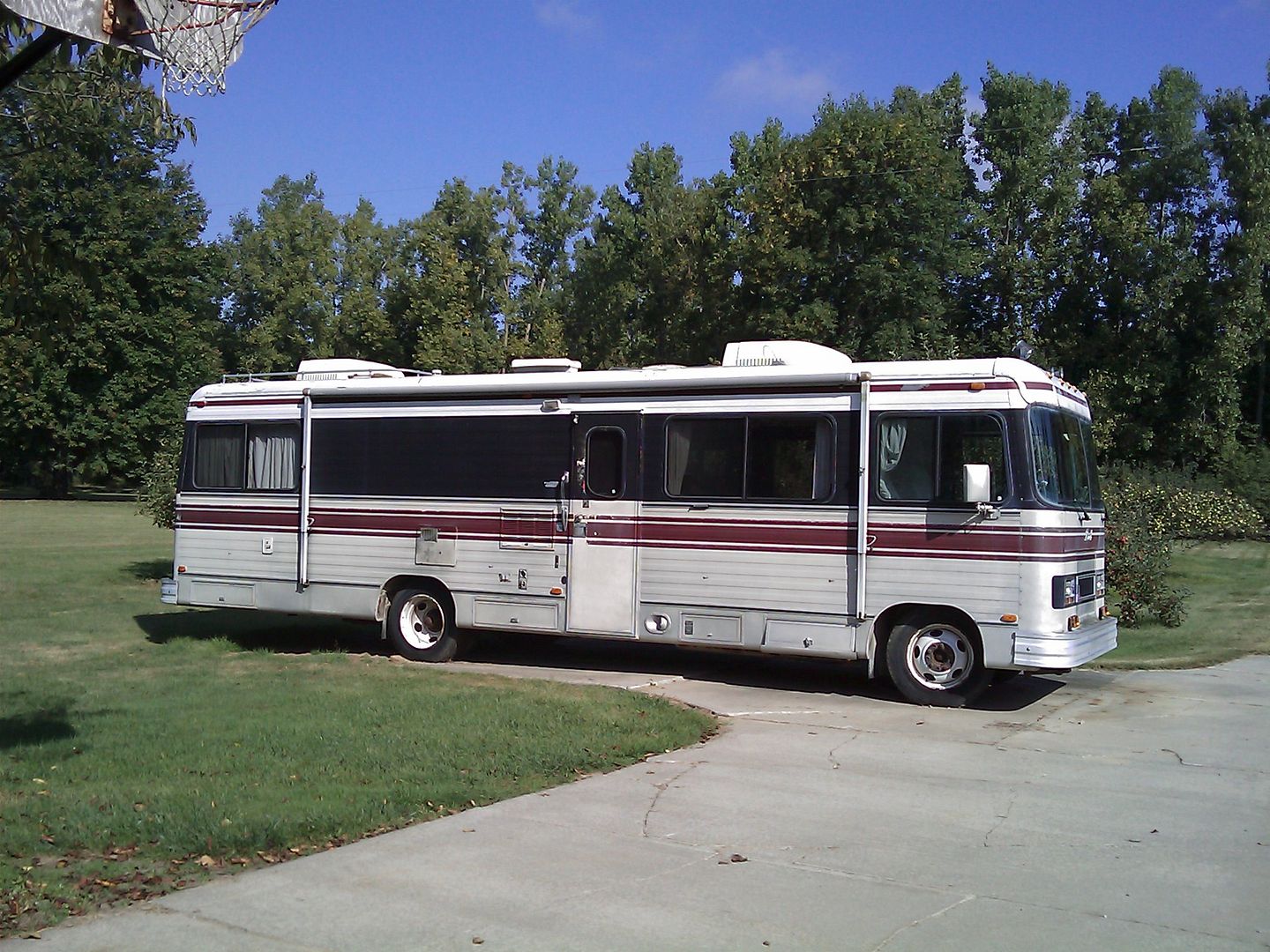 quote:

I bought my Barth in '85 but I see now it was built in '84. It is my "baby" but I haven't been able to care for it like I should the last few years (health & money - I'm 62). I'm so glad I found the Barthmobile website as I tried to contact Barth in Milford and found they were no longer in business. So sad. They were the best. In '85 I went to Milford to visit the motorhome manufacturers to see how they made their motorhomes. Everything Barth did was first class down to the riveting of the frame. No stapling Barth's together! I'll have the next photo to you in a minute. I don't know how to send more than one at a time. Thanks. Melody
Well, she obviously knows quality.

quote:

Hi again Bill, Here is a photo of my Barth. The interior still looks almost new ( I kept the chairs & couch covered and bedspreads in the closet. Cherry cabinets pretty much pristine.) except for the ceiling problem, but it has been outside here in Michigan all these years. Thanks. Melody
If anyone here would like to recommend someone or a place, please do so here. I have sent her the link to this post... who knows, she may want to sign up and reply or keep forwarding the questions to me.
Melody, you have a Barth Regal, not a Regency. The Regencies were all Diesel Pushers. For late 1984, early 1985 the Regal, Iveco Barth and the MCC Regency were the only 3 consumer models.
˙ʎ˙u ןןıq- "ǝןƃuɐ ʇuǝɹǝɟɟıp ɐ ɯoɹɟ pןɹoʍ ǝɥʇ ʇɐ ʞooן ɐ ƃuıʞɐʇ sı ǝɟıן oʇ ʇǝɹɔǝs ǝɥʇ"

---

---

1990 Barth Regis Widebody
8908 0128 40RDS-C1
L-10 Cummins
Allison MT647 Transmission
Spartan Chassis
1991 Medical Lab Conversion
9102 3709 33S-12
Ford 460 MPFI
C6 Transmission
Oshkosh Chassis

---

---

---

Quick Link: Members Only Link To Send Me A Private Message