Looks like a 1976 21 foot coach. Prior to about 80, they were all just considered Barth motor coaches, or trailers.
After that, they split into gas models (Regal and Euro) and diesel (MCC and Regency)
S76091996MC21A is the Barth coach number:
S7609= Sep 76. 1996= coach#. MC21A= motor coach, 21 ft, floorplan A
VIN decoder for GM: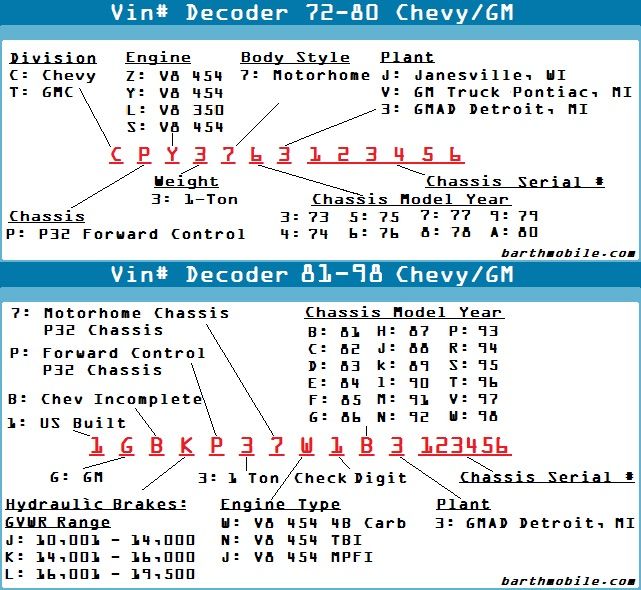 It is consistent with your 1976, 1 ton, V8 350 and TH400 trans information.
Good luck with your coach! As old motorhomes go, the Barths were built better than most. If the chassis and frame are good they can be enjoyed for even more years.
This site is as close as you will get to a manual. Do a search of the forums. Lots of good GM stuff here.


Have Barth, will travel



9708-M0037-37MM-01
"98" Monarch 37
Spartan MM, 6 spd Allison
Cummins 8.3 300 hp