Here's a the view of Barth Row. BillyT, Hank Joiner, our trailer, Sky, Rusty and the space where SteveVW would be after his roadside experience.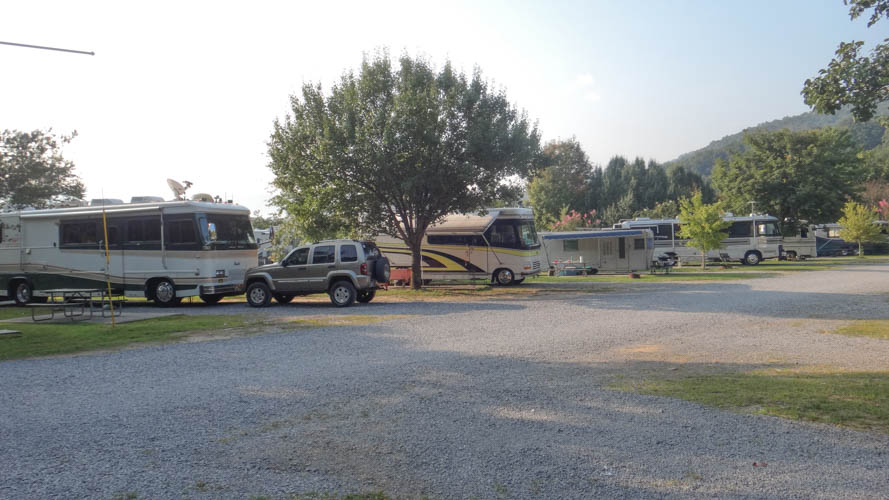 Then SteveVW wandered in.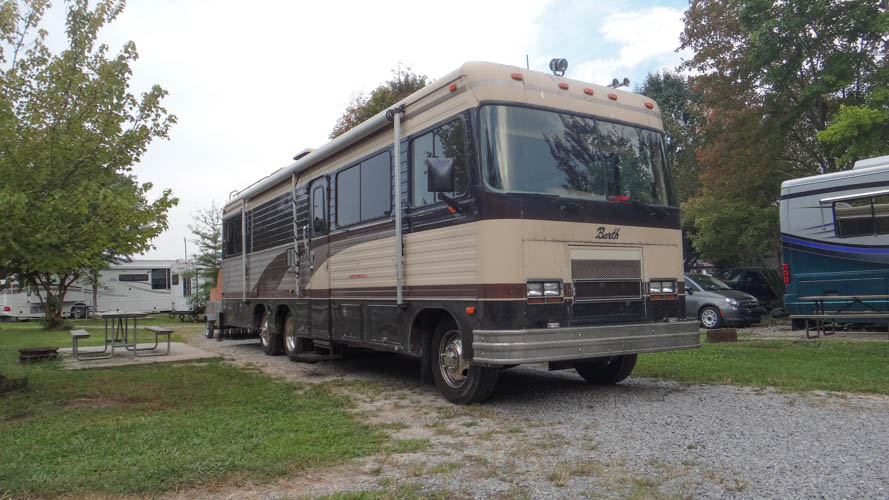 Oddly enough, we spent a good bit of time between Tom Johns Foretravel and Marvin and Doris' Beaver.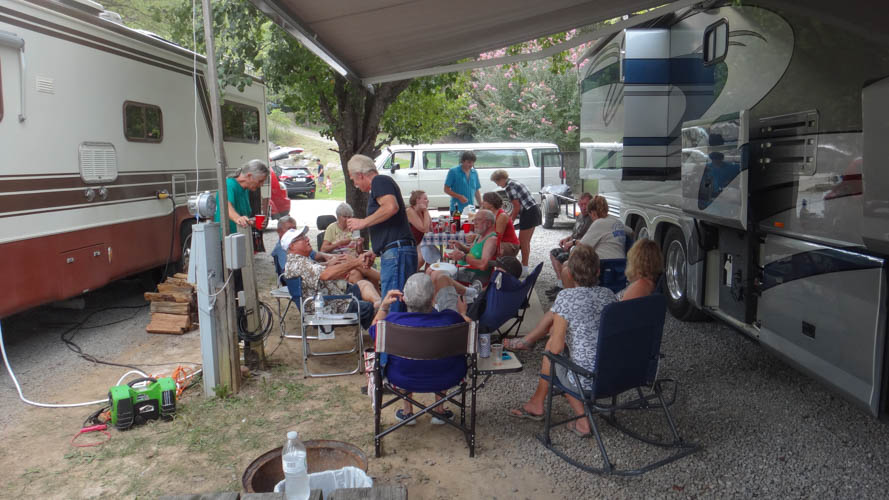 Then Kenny came and it was a party.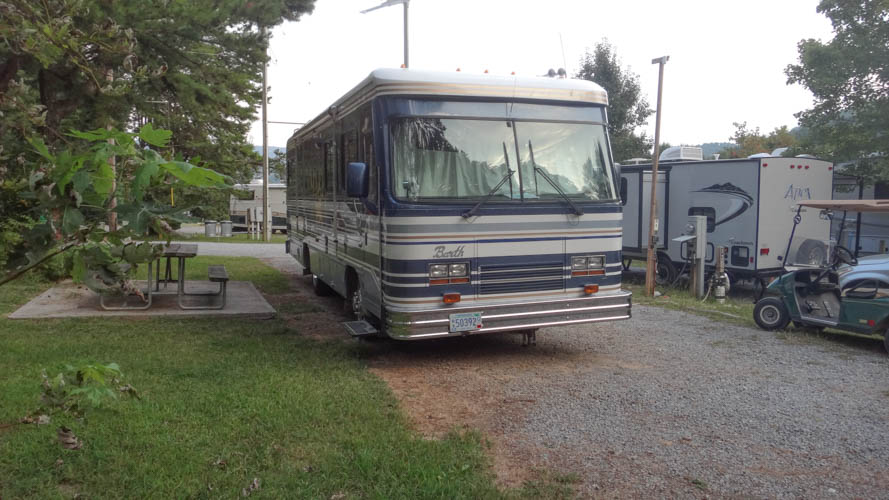 Kenny and Walker played a little.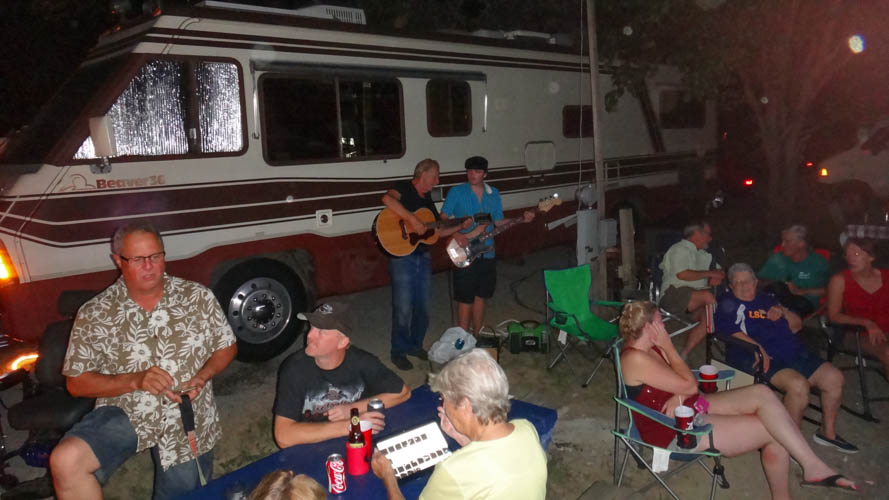 Mary Ray had to work hard to blow out the forest fire on her birthday cake.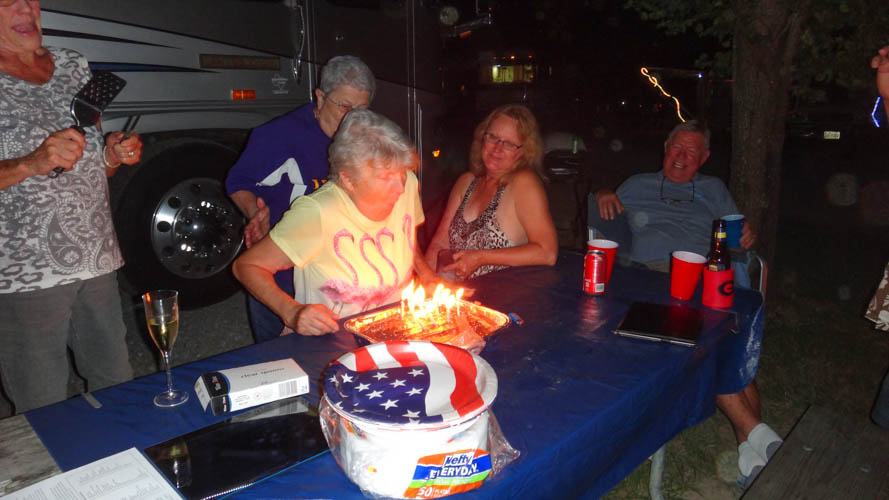 Katie and Sky's granddaughter held down the go cart track.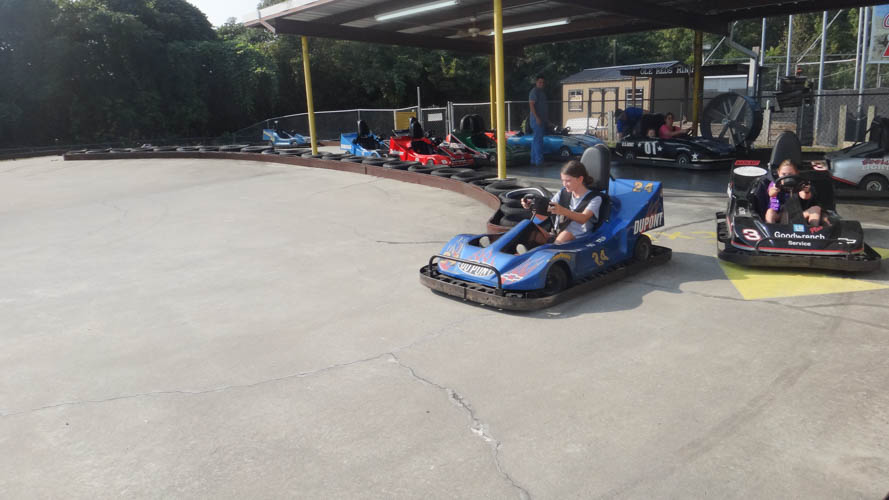 It was a great weekend and we're already looking forward to Hillsborough in December.