quote:

Originally posted by MWrench:

Bill, what days might you be there, If I can make it I will not be able to stay long but would like to meet you and others.
We will be in Blythe at the Bluegrass festival which ends Sunday. Monday is likely to be a straggle and bumble day, ending up at Plomosa on Tuesday or so. We will stay there for a while, perhaps a month, so stop on by.
Here is a link to the Barth Rangers site:
http://www.barthrangers.org/BarthWebMembershipApplication.htm
We are usually at the end of the rainbow: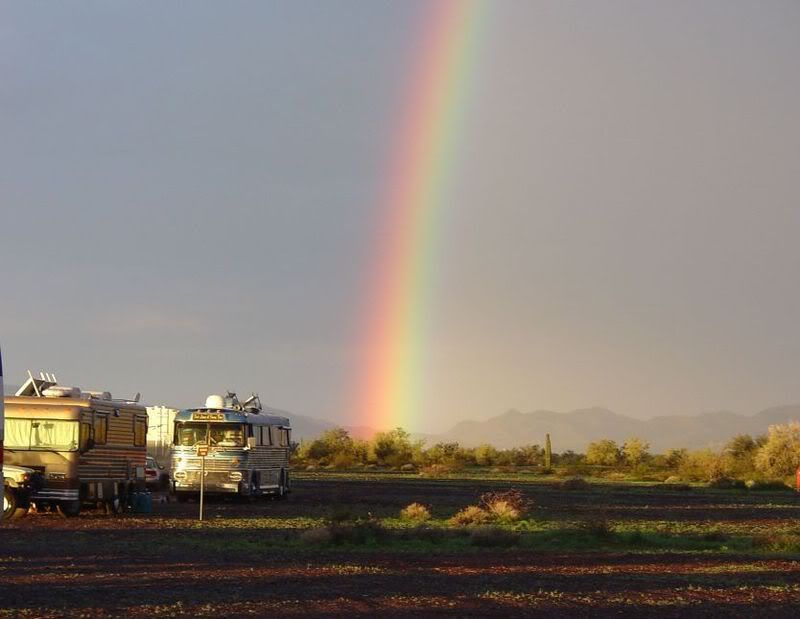 But if there is no rainbow, call for exact GPS coordinates.
Due to lousy internet service and a hateful laptop, we will not be online much, if at all, but our cell number is the same, or Bill NY has it, so we can connect with anyone in the area. Last year, we missed several Barthers in the weeks after the rally. The ranger and camp hosts told me about them asking, and, going into town for a new awning, we even passed a Barth on the road that was waving wildly, (perhaps just delighted to see another Barth). We slowed down to see what would happen, but they displayed no brake lights, so we didn't meet.
And, there is even one Barth owner out there every year who is not interested in other Barthers.
Free Peppermint Patties or Coconut Mojitos, depending on TOD and weather.


.

84 30T PeeThirty-Something, 502 powered