Reservations can now be made so I'm making it official. Our annual snowbird Get-together will again be at Hillsborough River State Park, the weekend of December 2-3-4, 2011. Reservations are made through Reserve America,
http://www.reserveamerica.com/...ode=FL&parkId=281037
and our area is roughly from site 29 down to 46 and over to 76. Doug wants 43, Carl 34, Rusty 35 and Suzie and I 36. 37 is a tent only site that we had this year for a campfire central thanks to Ed & Deb, who weren't able to attend. Perhaps we can chip in a few bucks each and get it again this year, as it worked out well.
This past GTG we had folks showing up by Wednesday and staying till Tuesday, so if you're inclined to make a little longer stay of it, you probably won't be alone.
Check out the pix from the past GTG's to get an idea of what goes on if you have never been here.
This is a fun, laid back weekend, with nothing planned except the Saturnight feast and voluntary gift exchange. Canoes are available for rent, and biking and hiking are great here.
Any questions are welcome, and I suggest making reservations by mid summer, the earlier the better. Last year the park was sold out that weekend weeks ahead of time.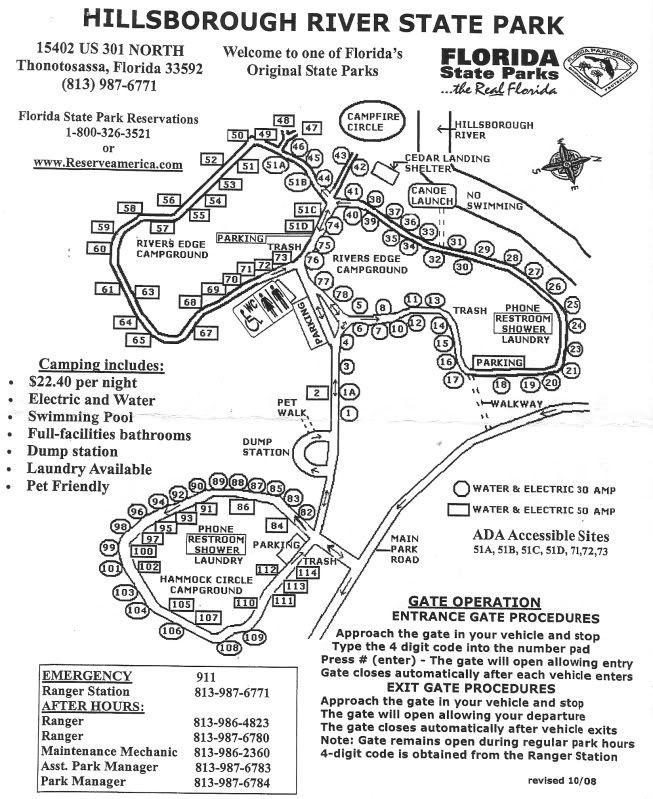 79 Barth Classic