Here are some images by Billy T
This is the closest we got to a group photo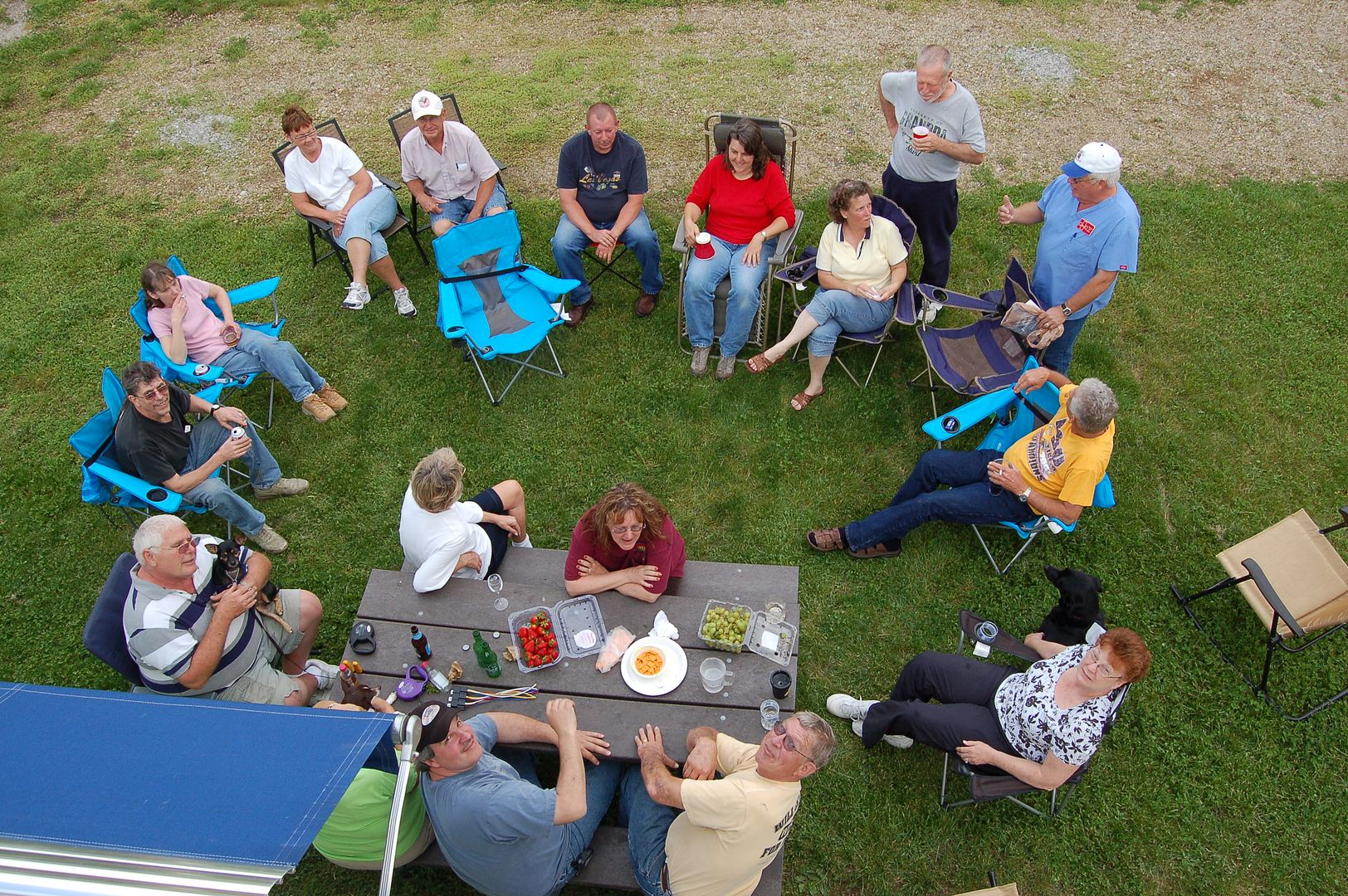 We got Hank and I believe the cat is a stray.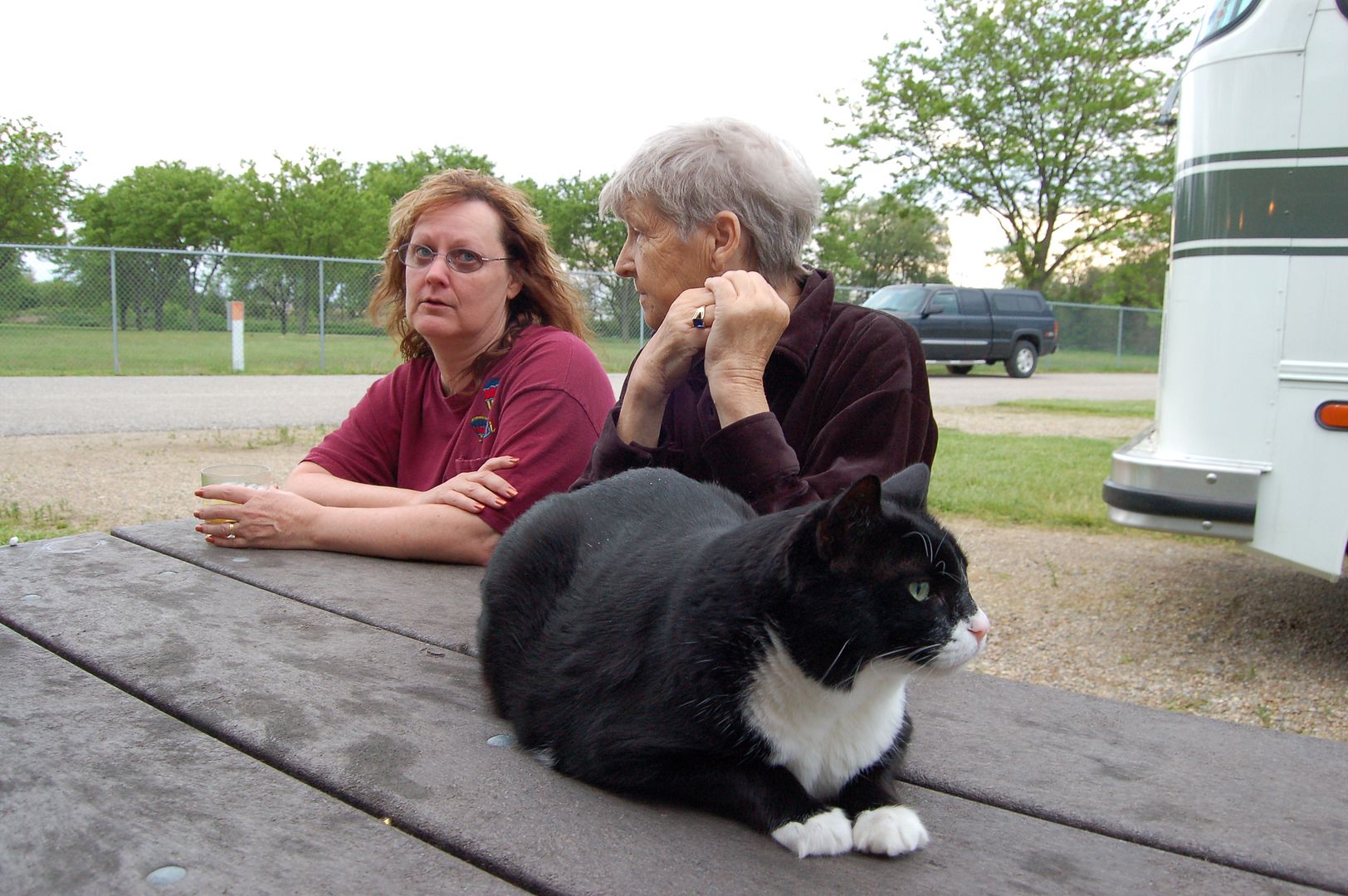 A different view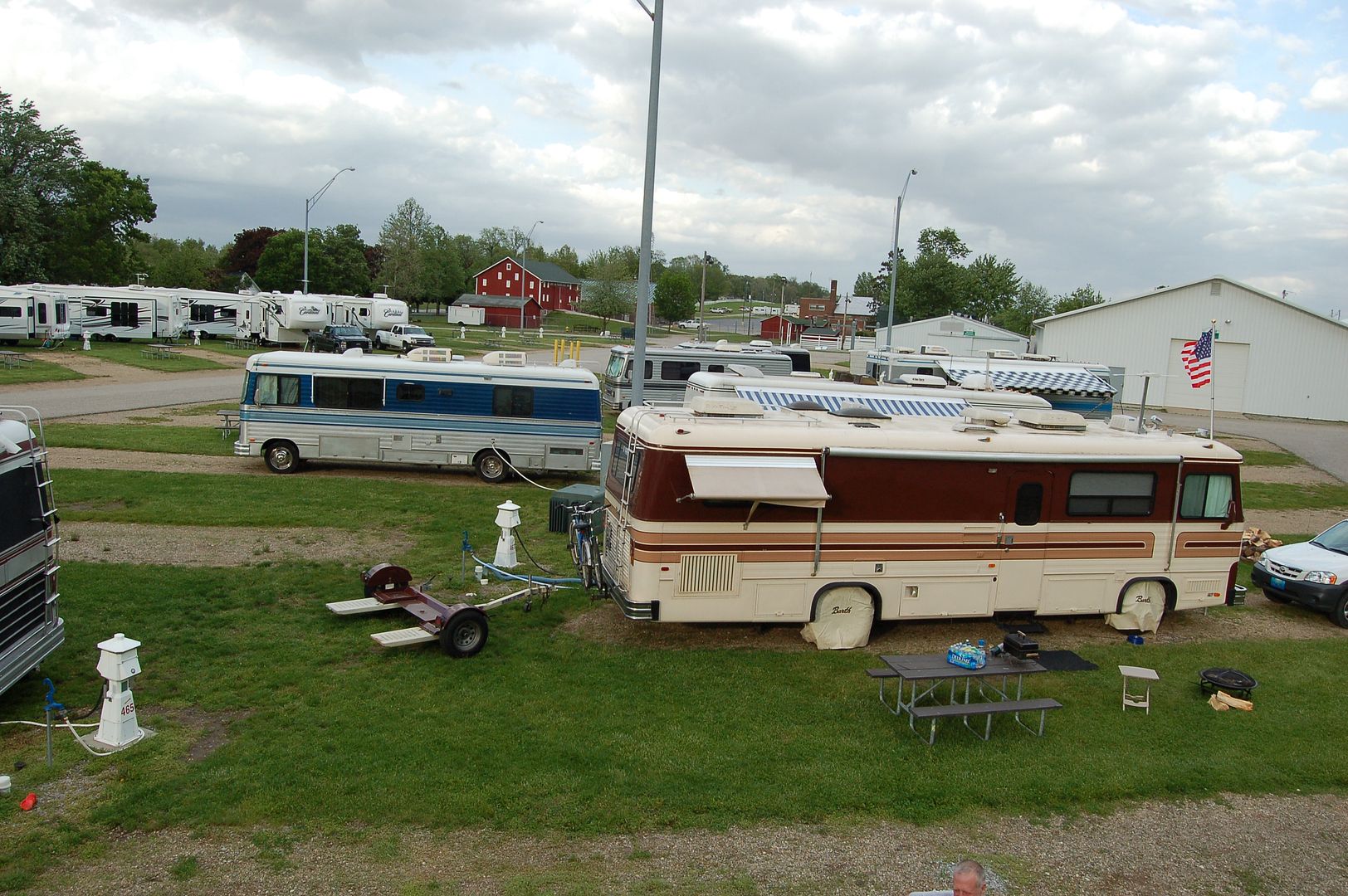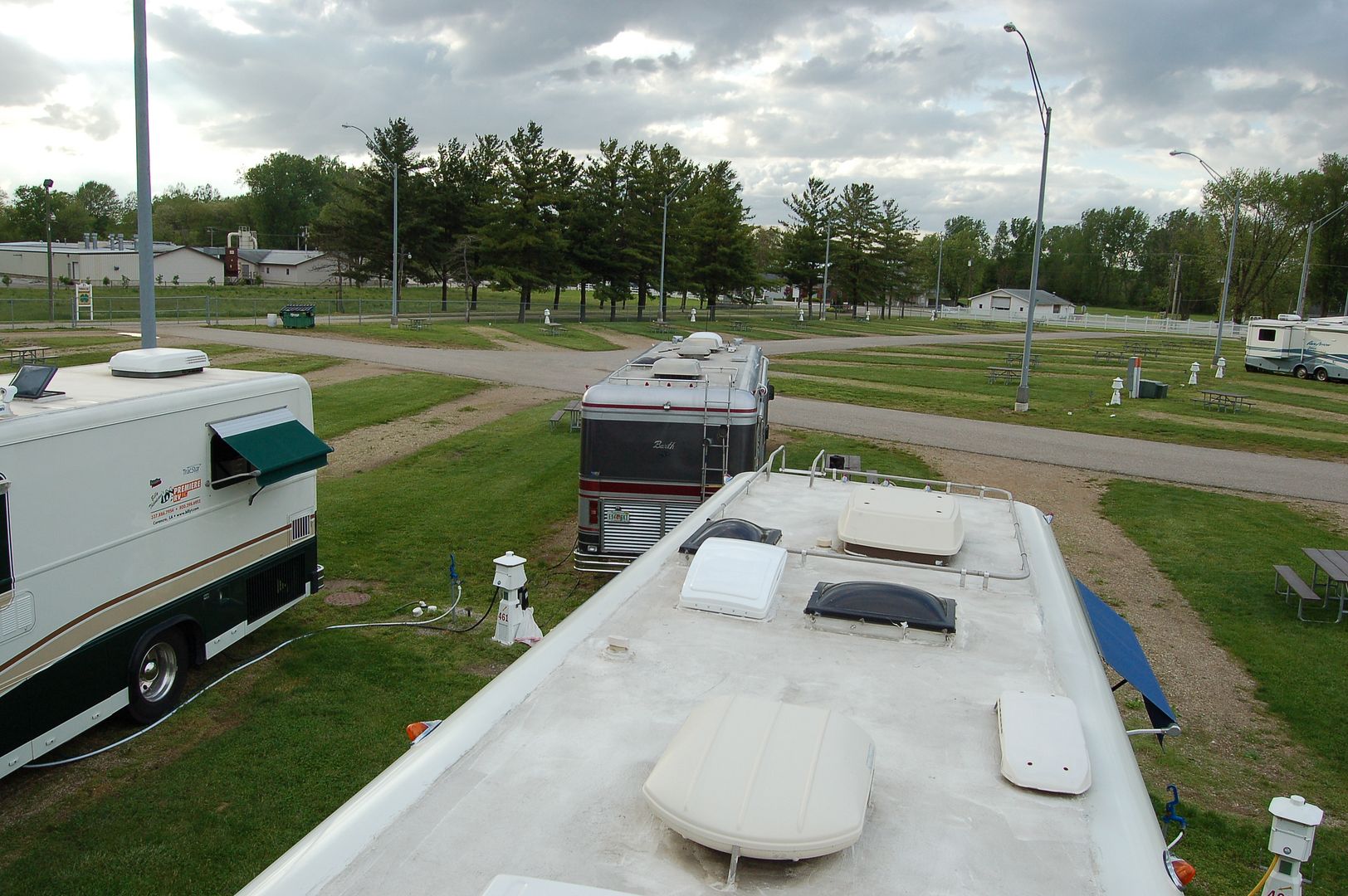 Skies don't look too promising. Around this time I started to wonder if I made a mistake traveling this far.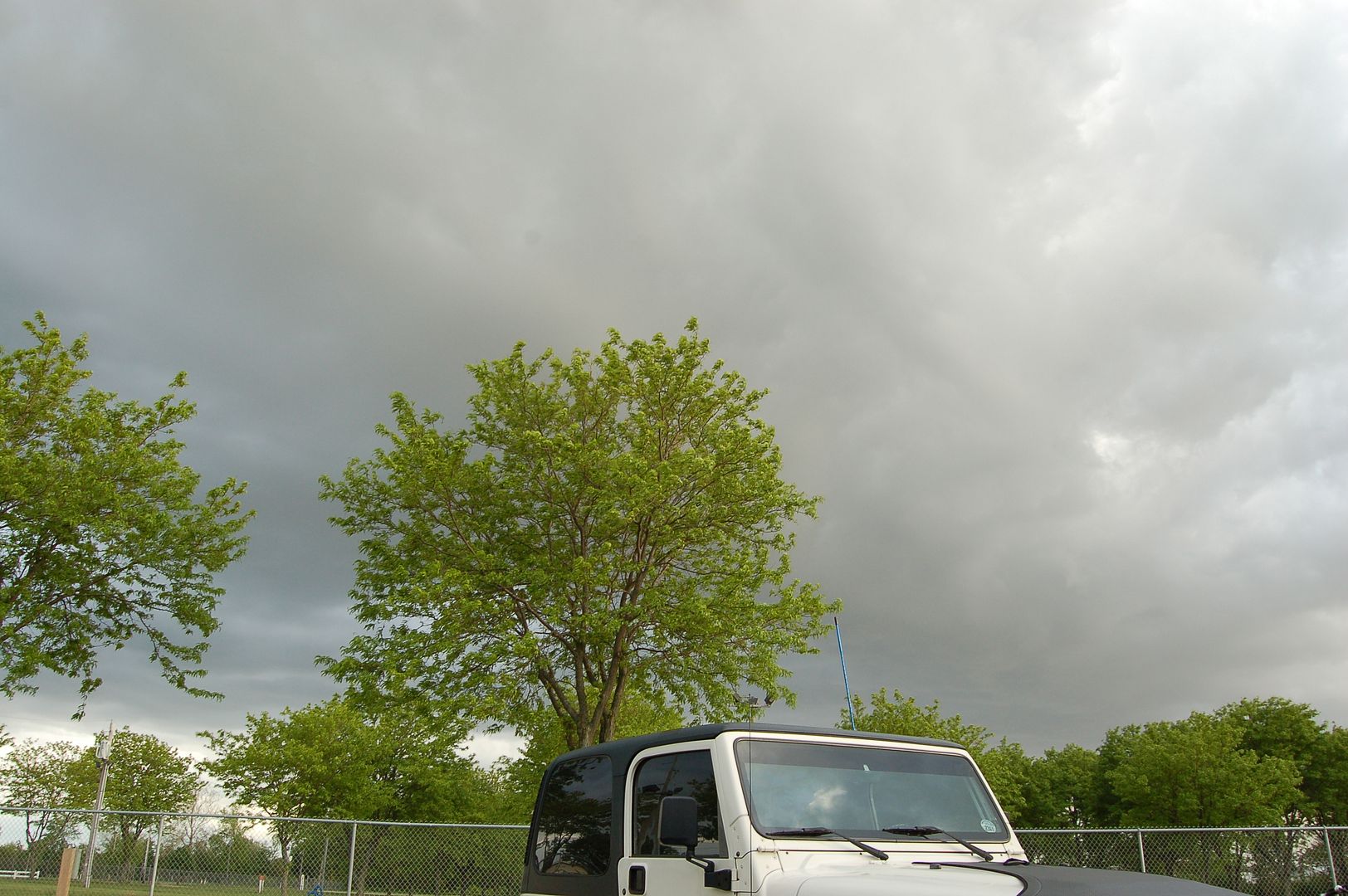 Apparently I did make it here. More photo proof.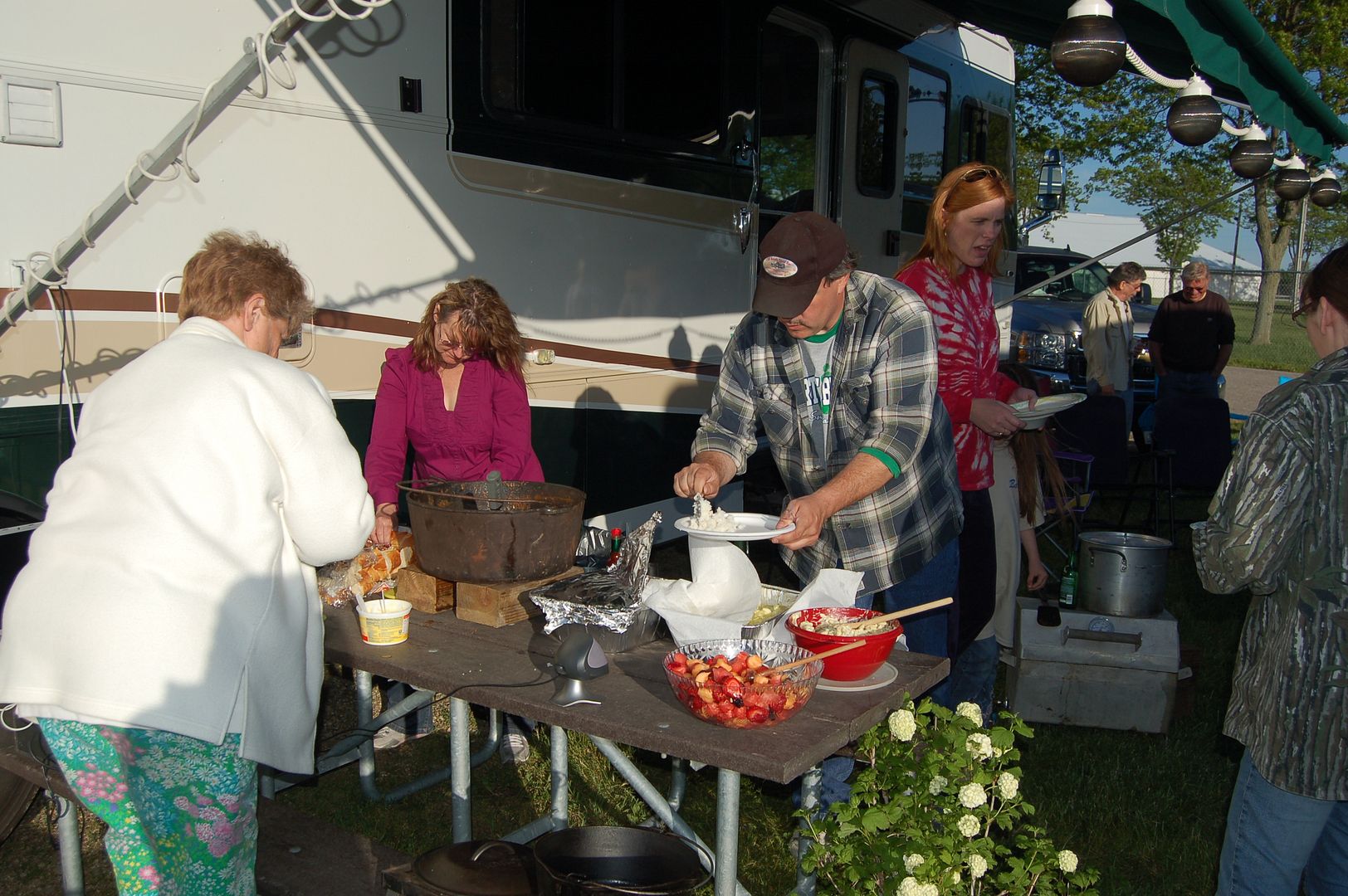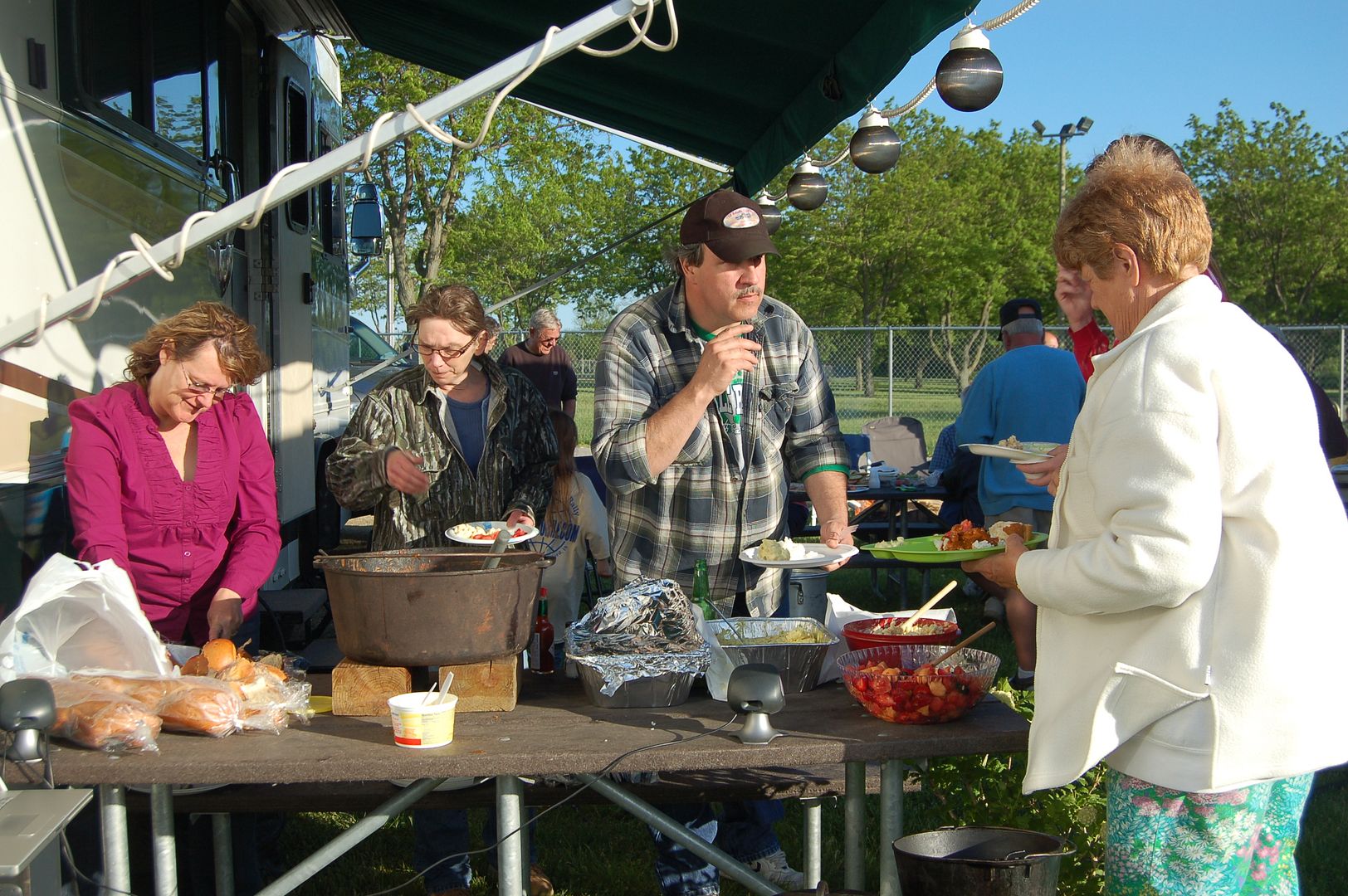 Biily T's with Kris and Tina's coach served as our containment area. This was our hangout before the big GTG with the former employees the night before.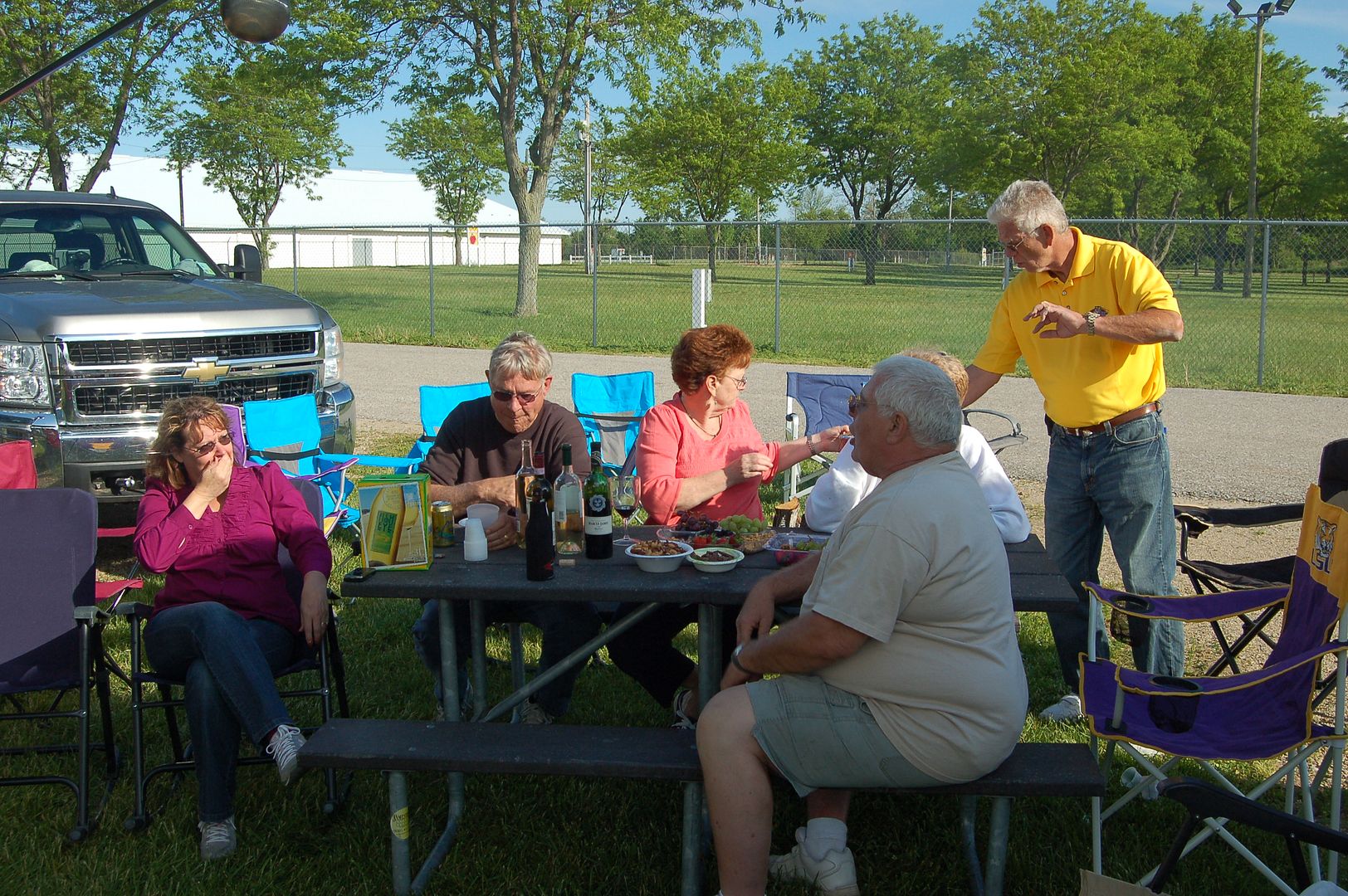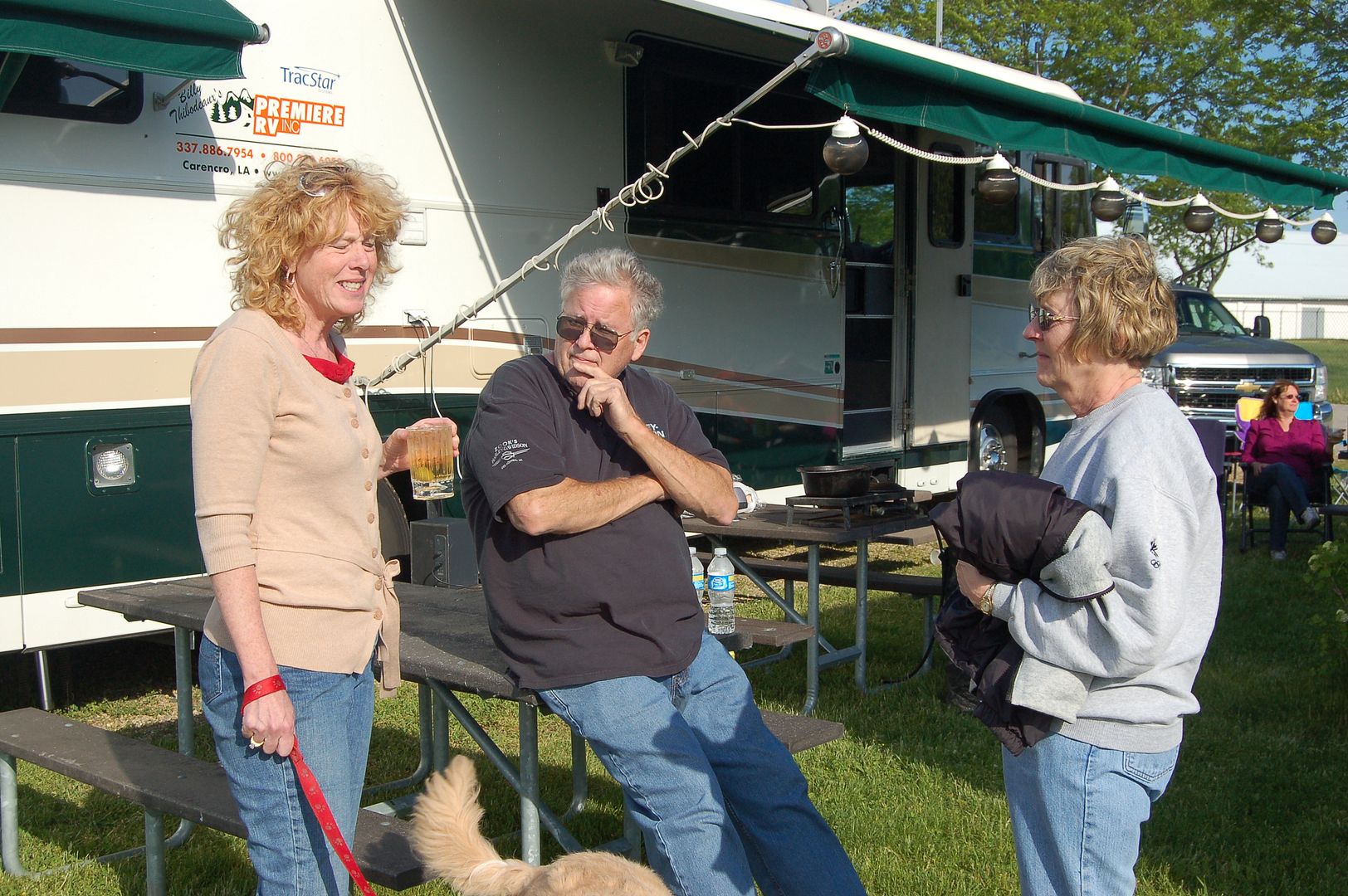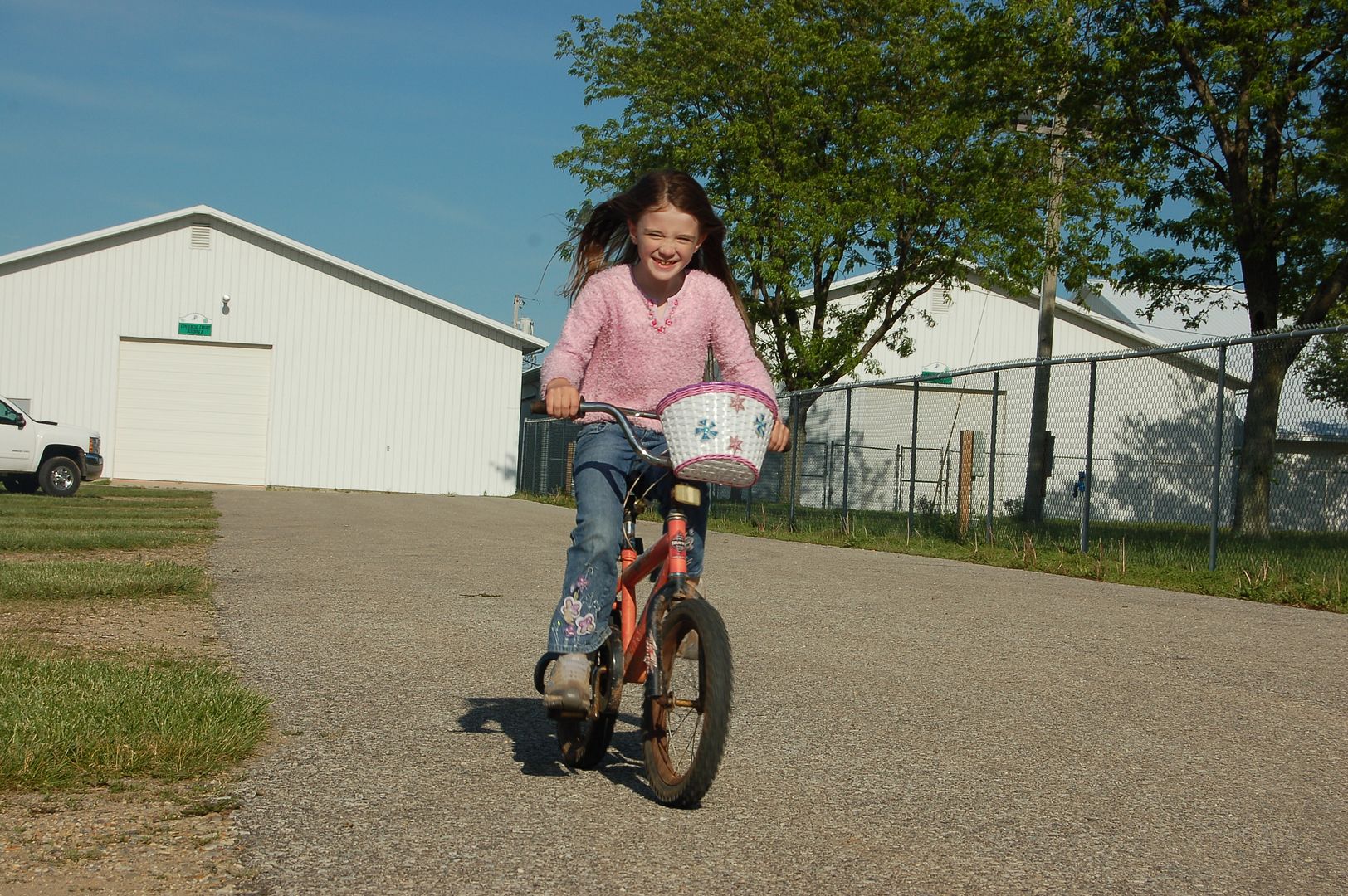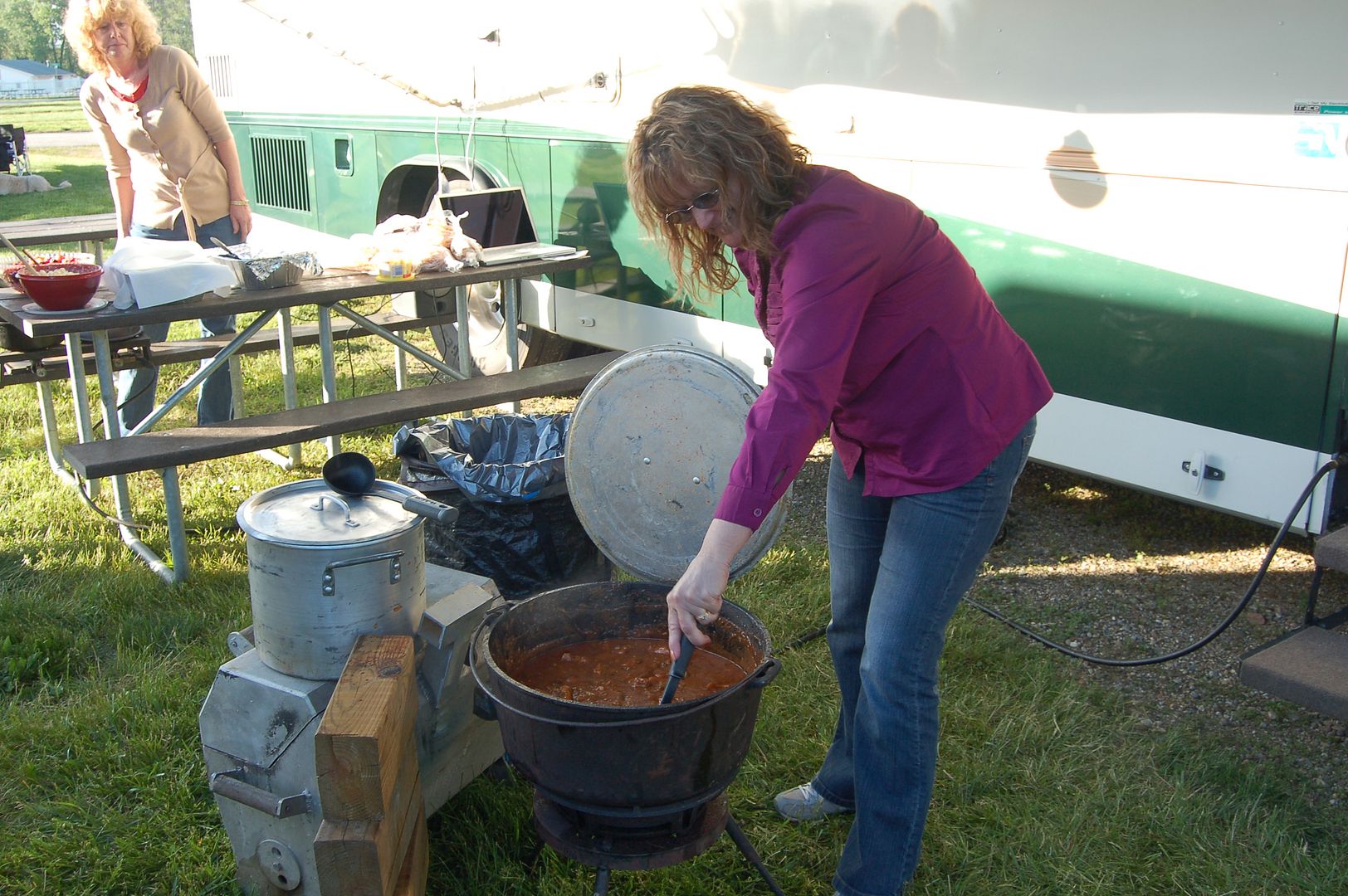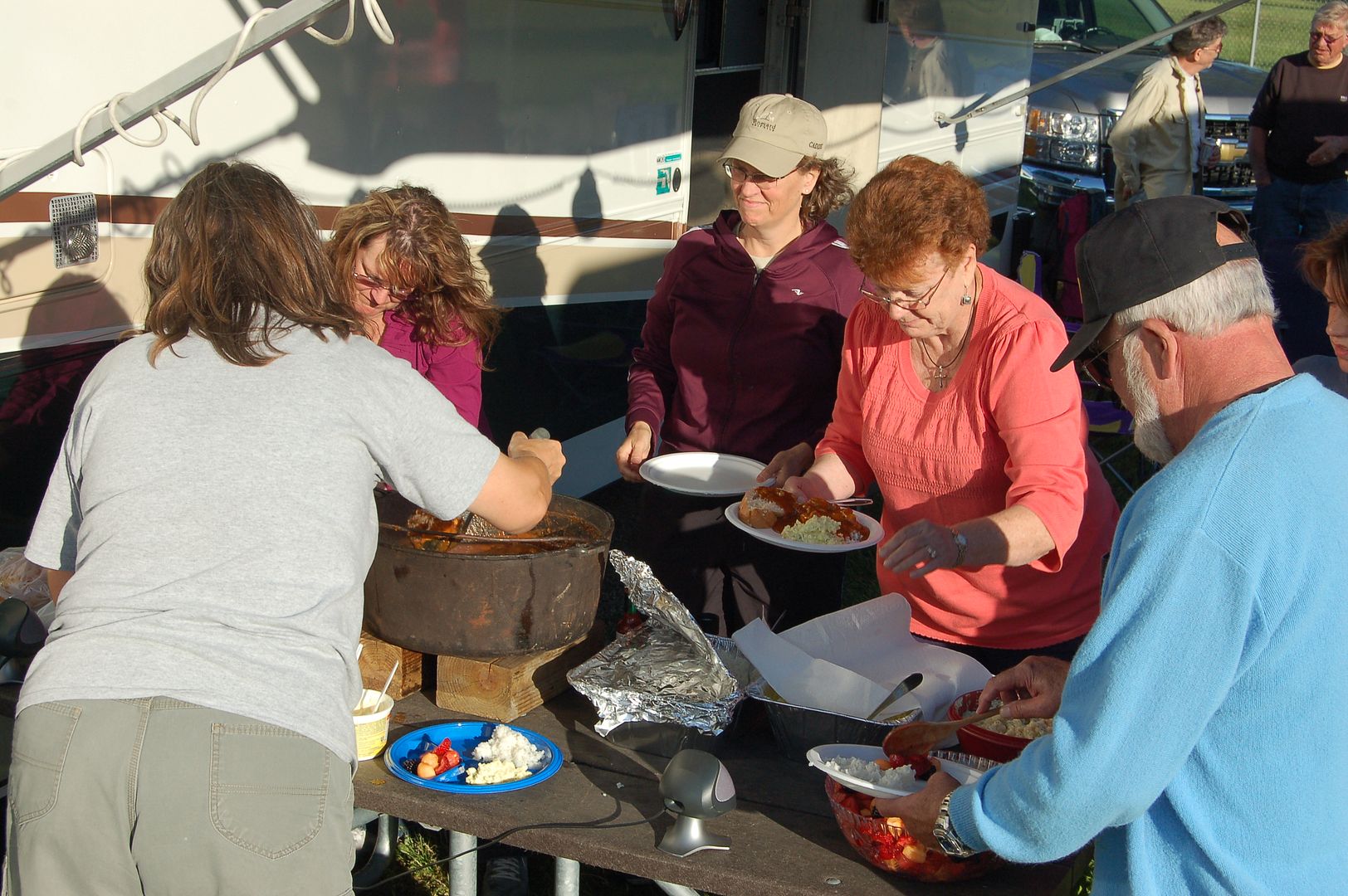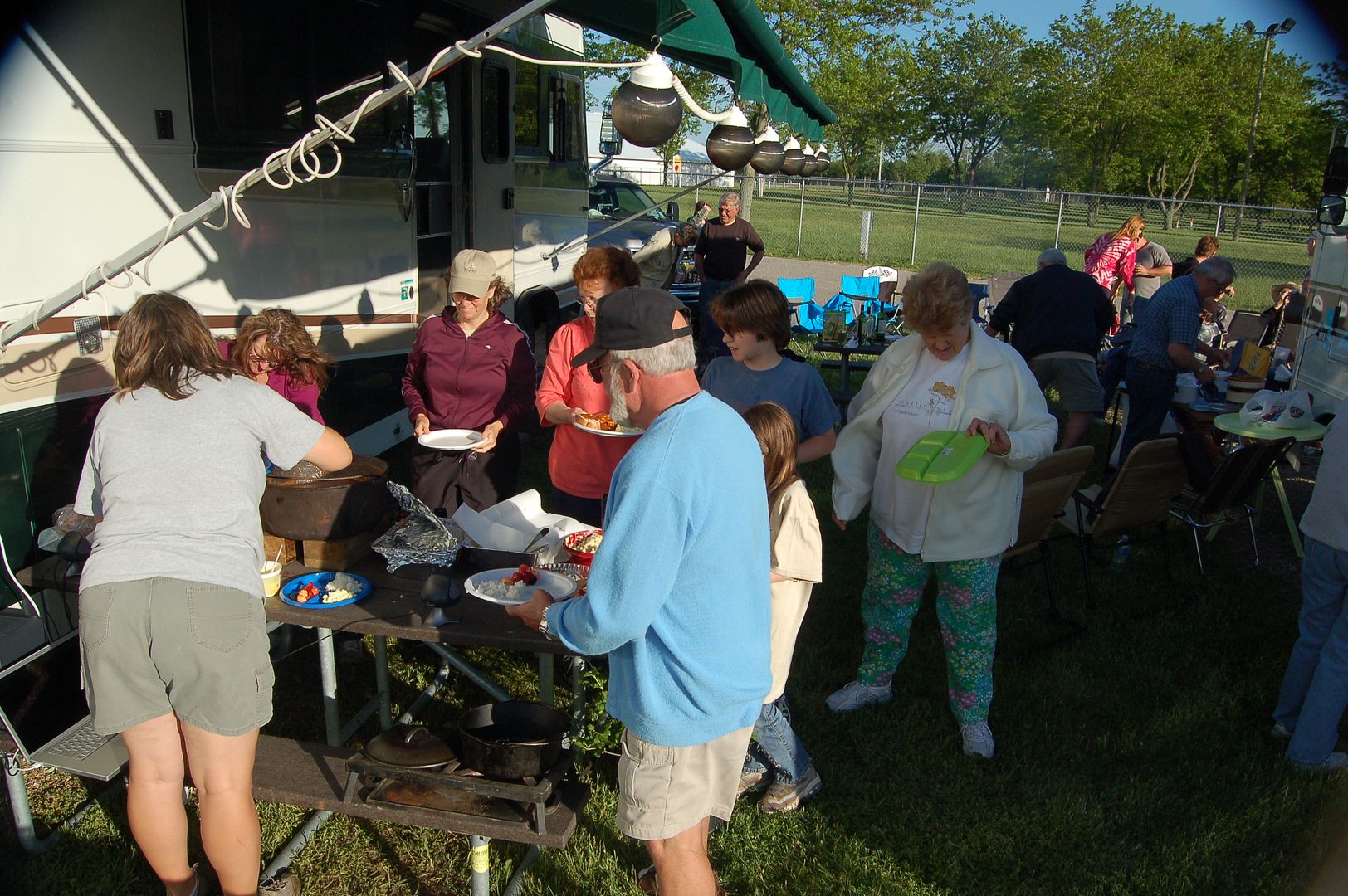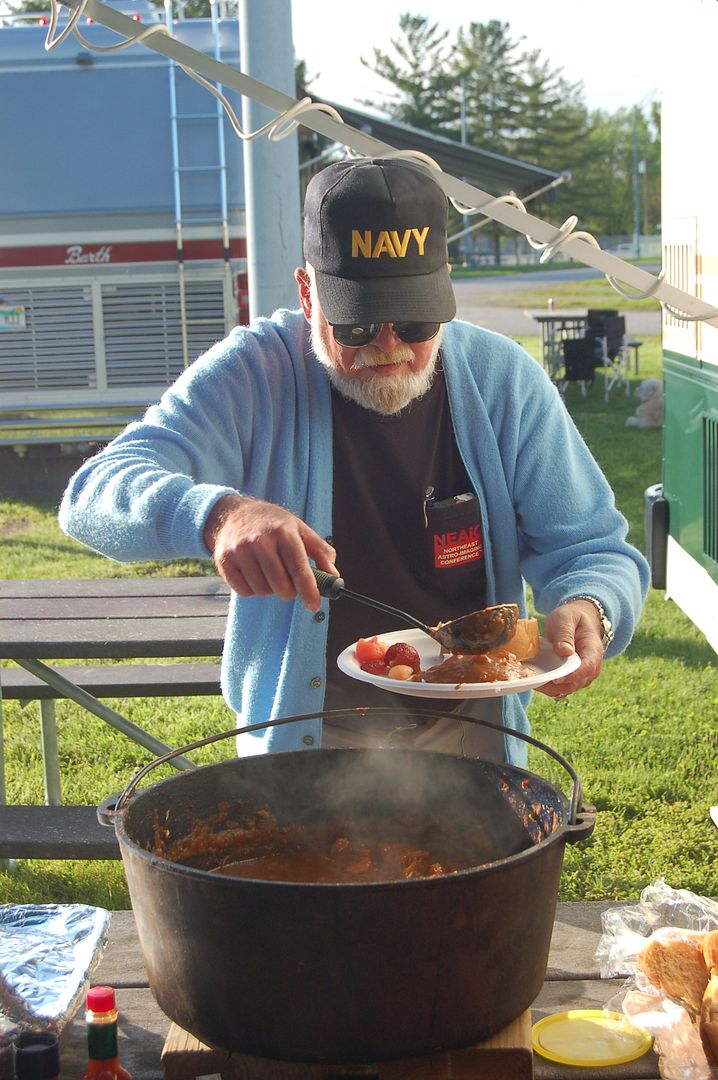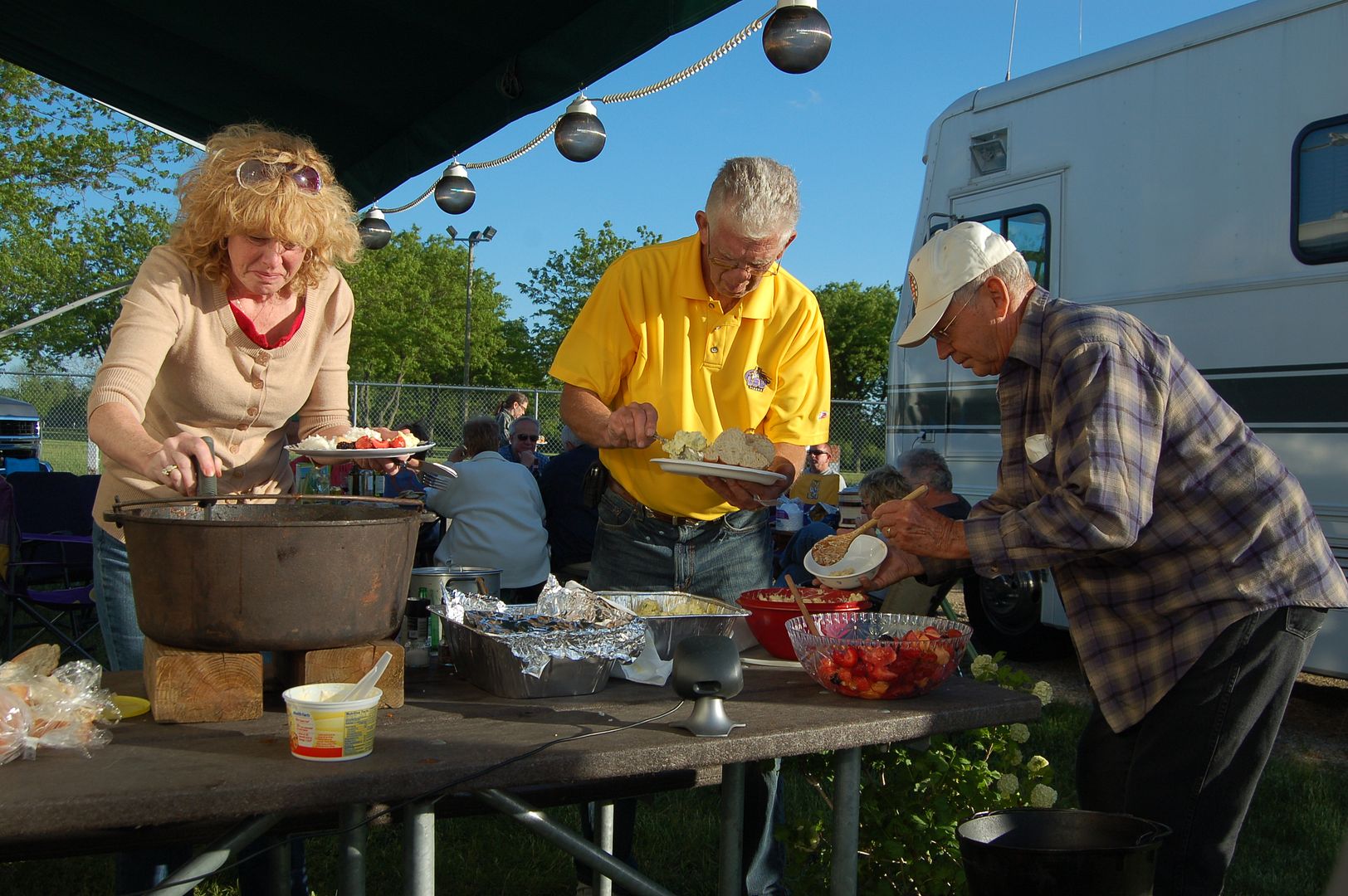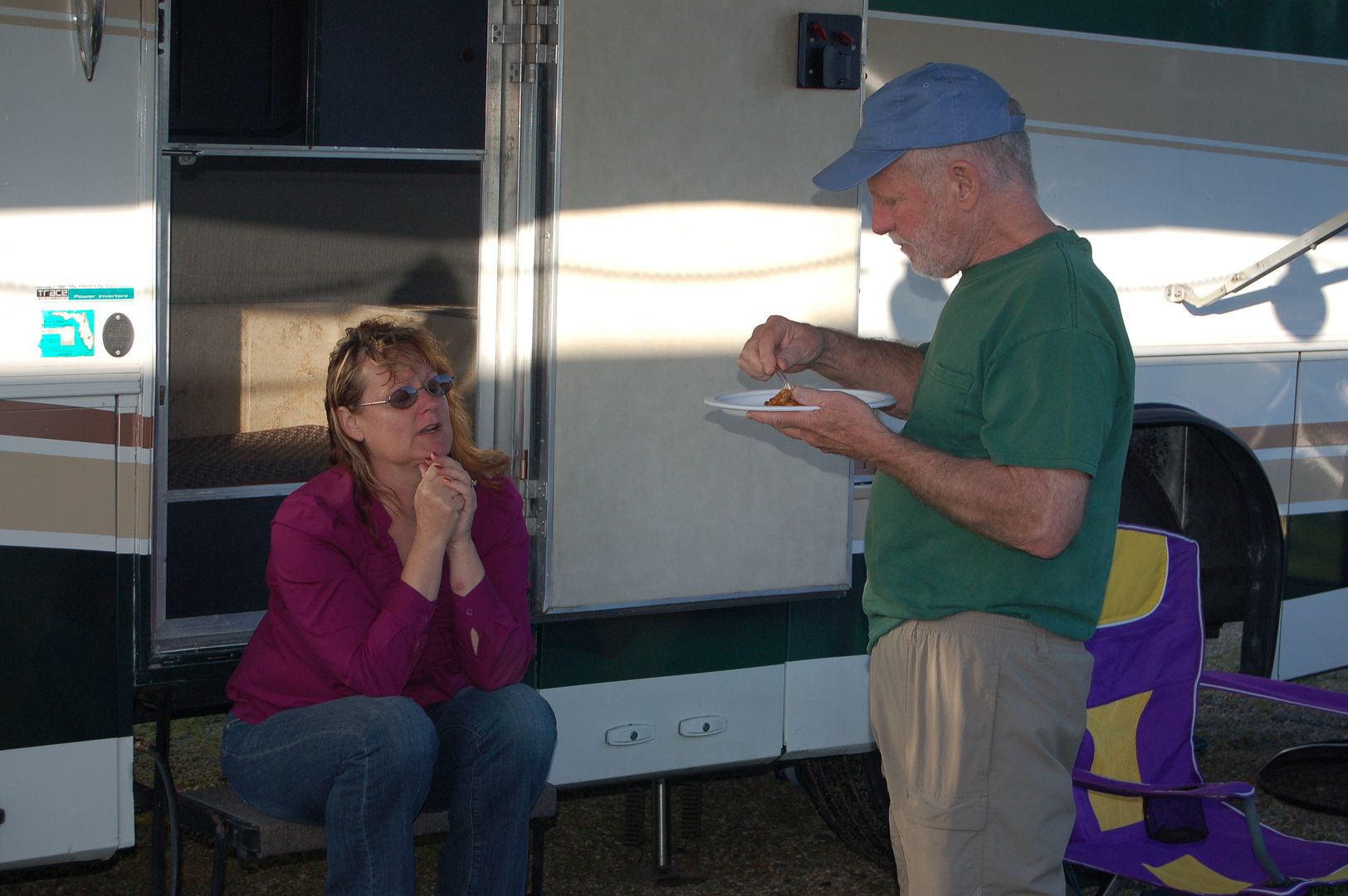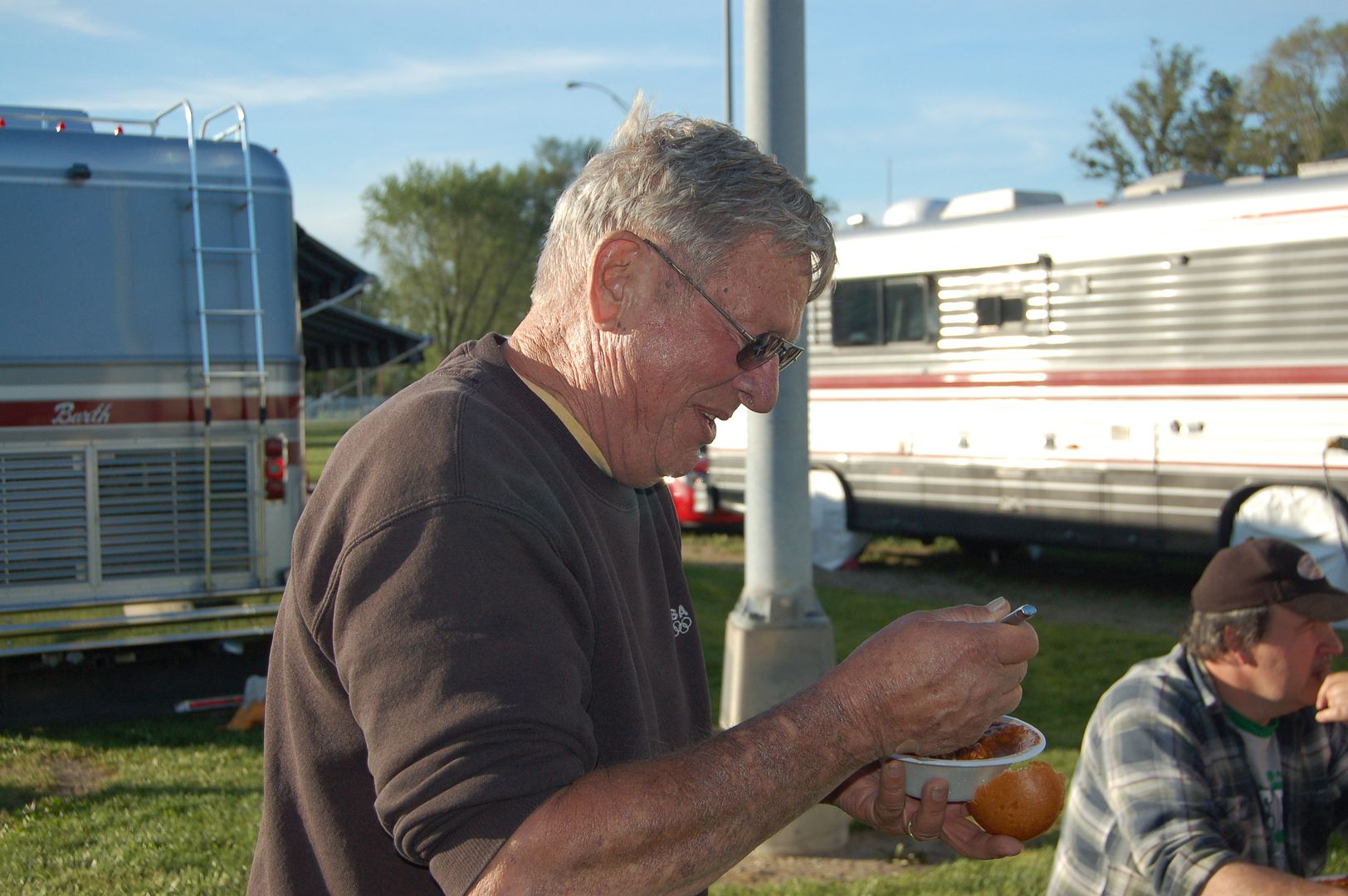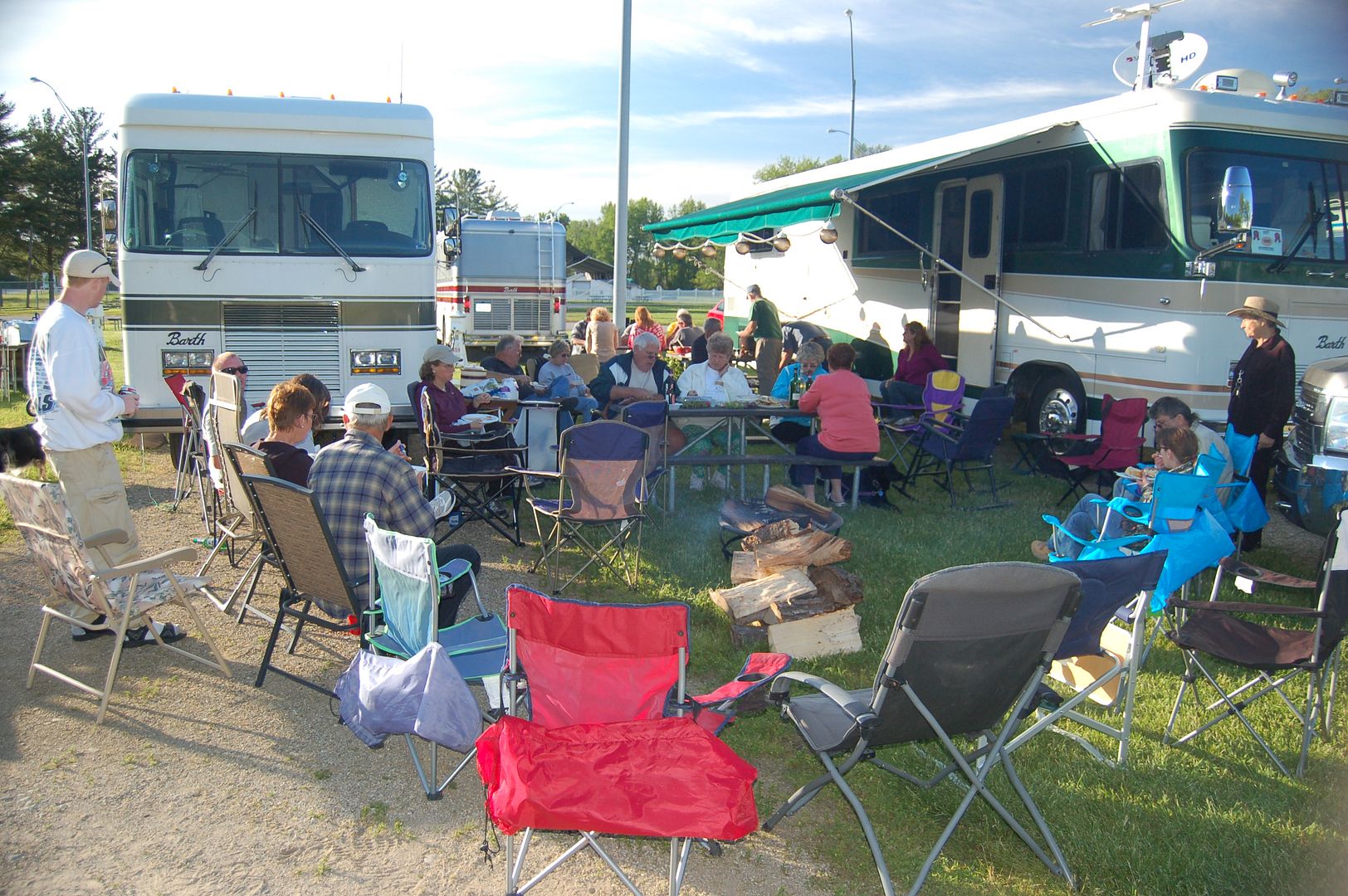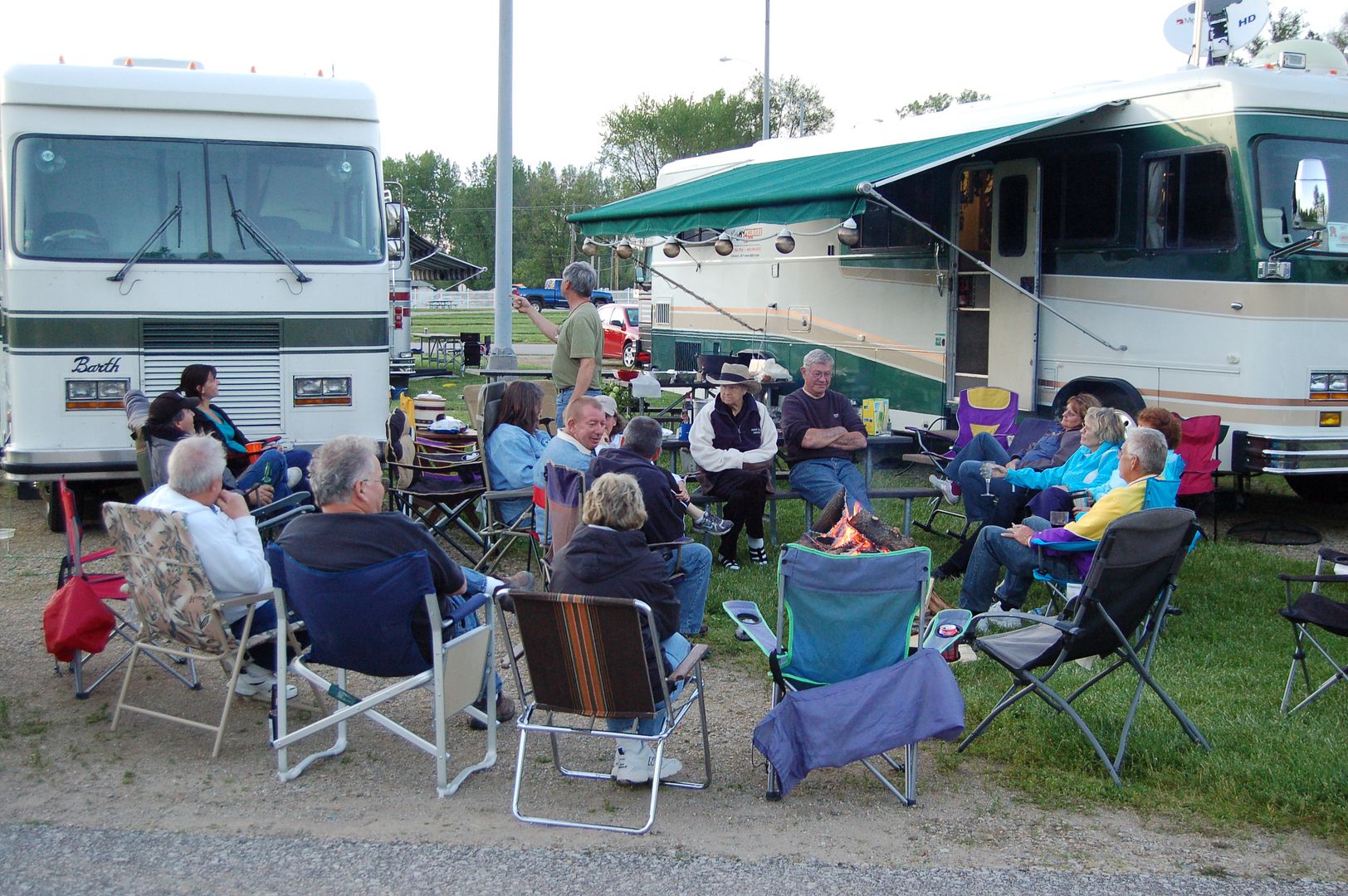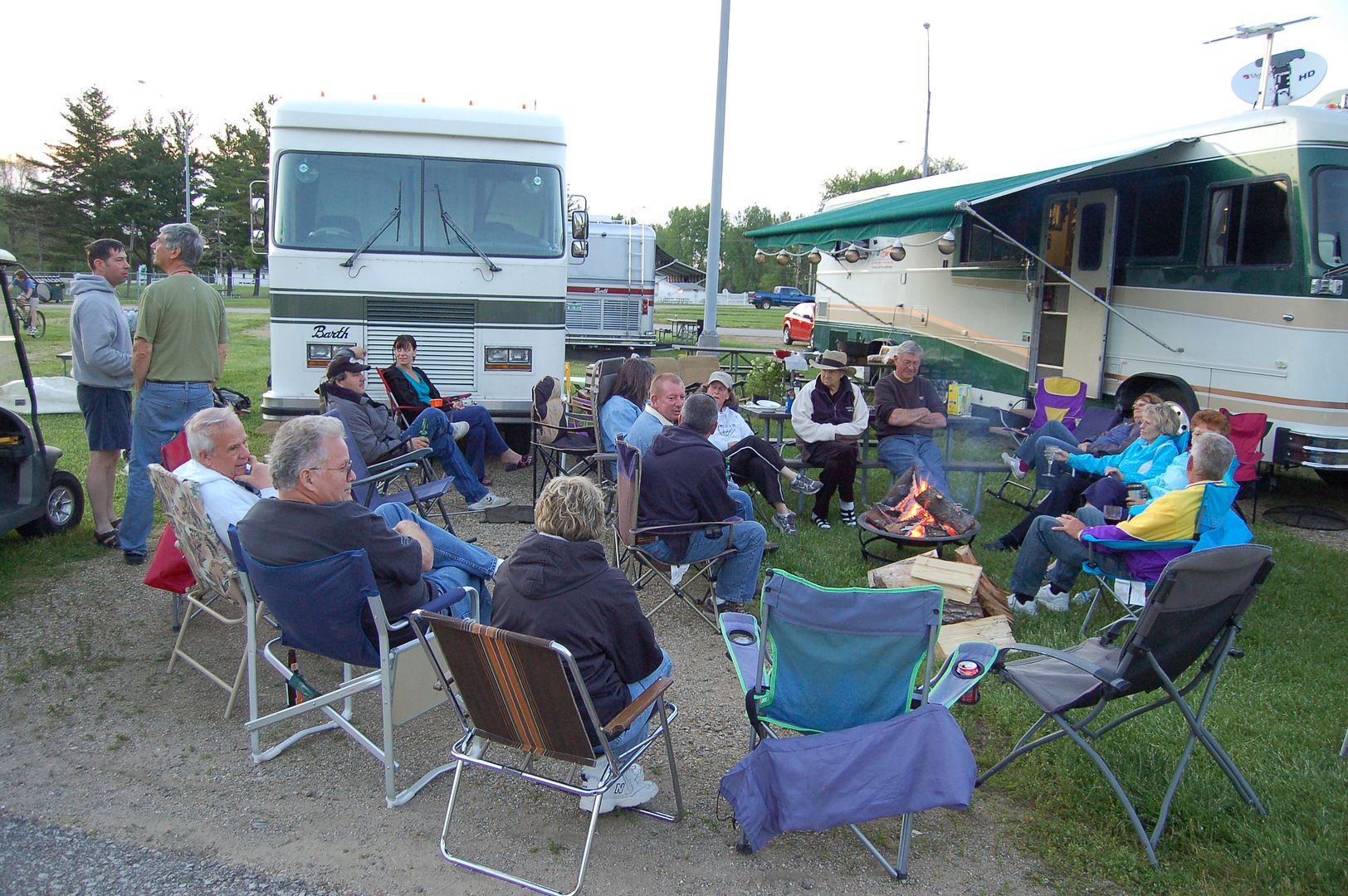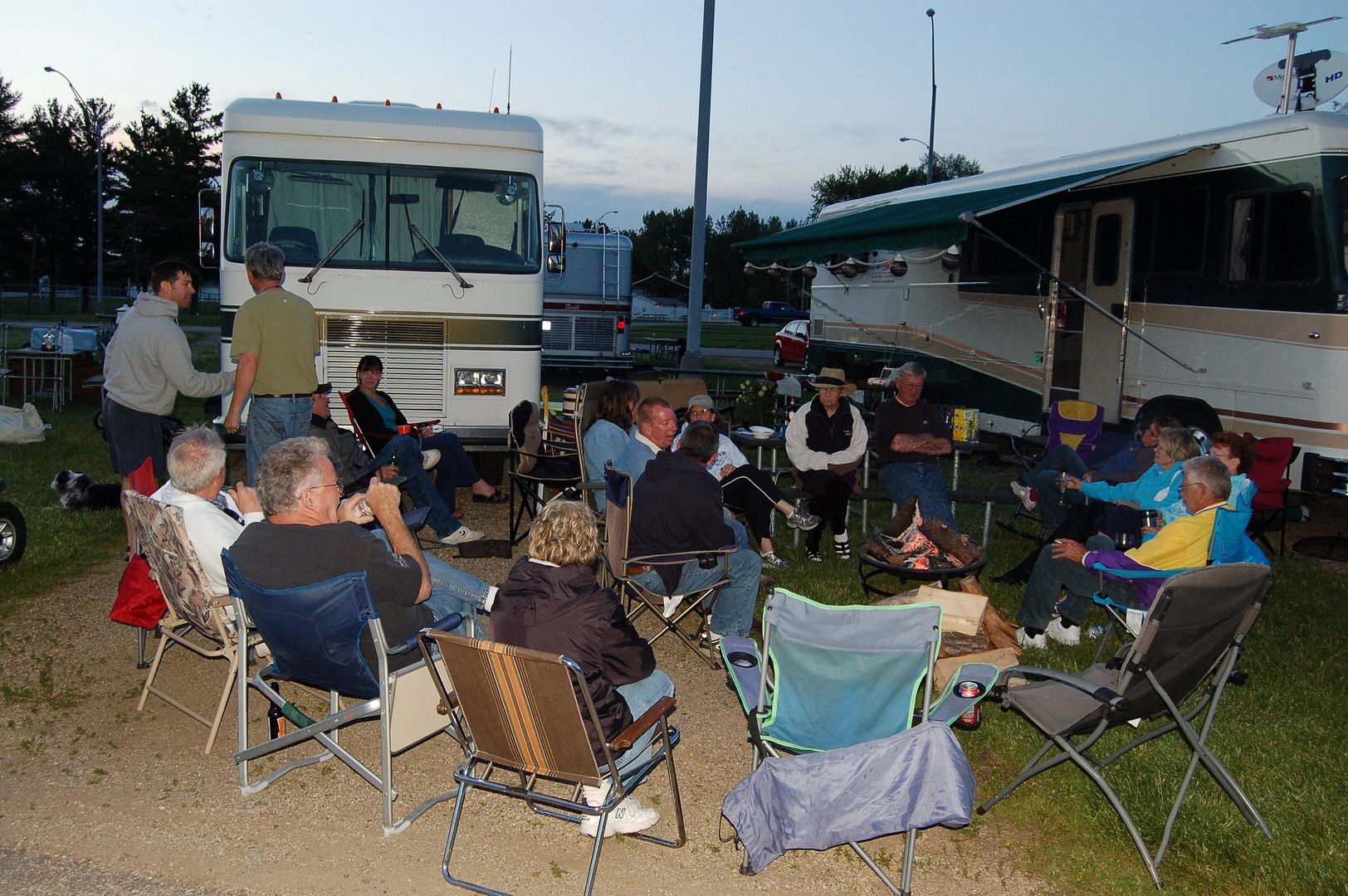 Next morning we were getting ready for the GTG.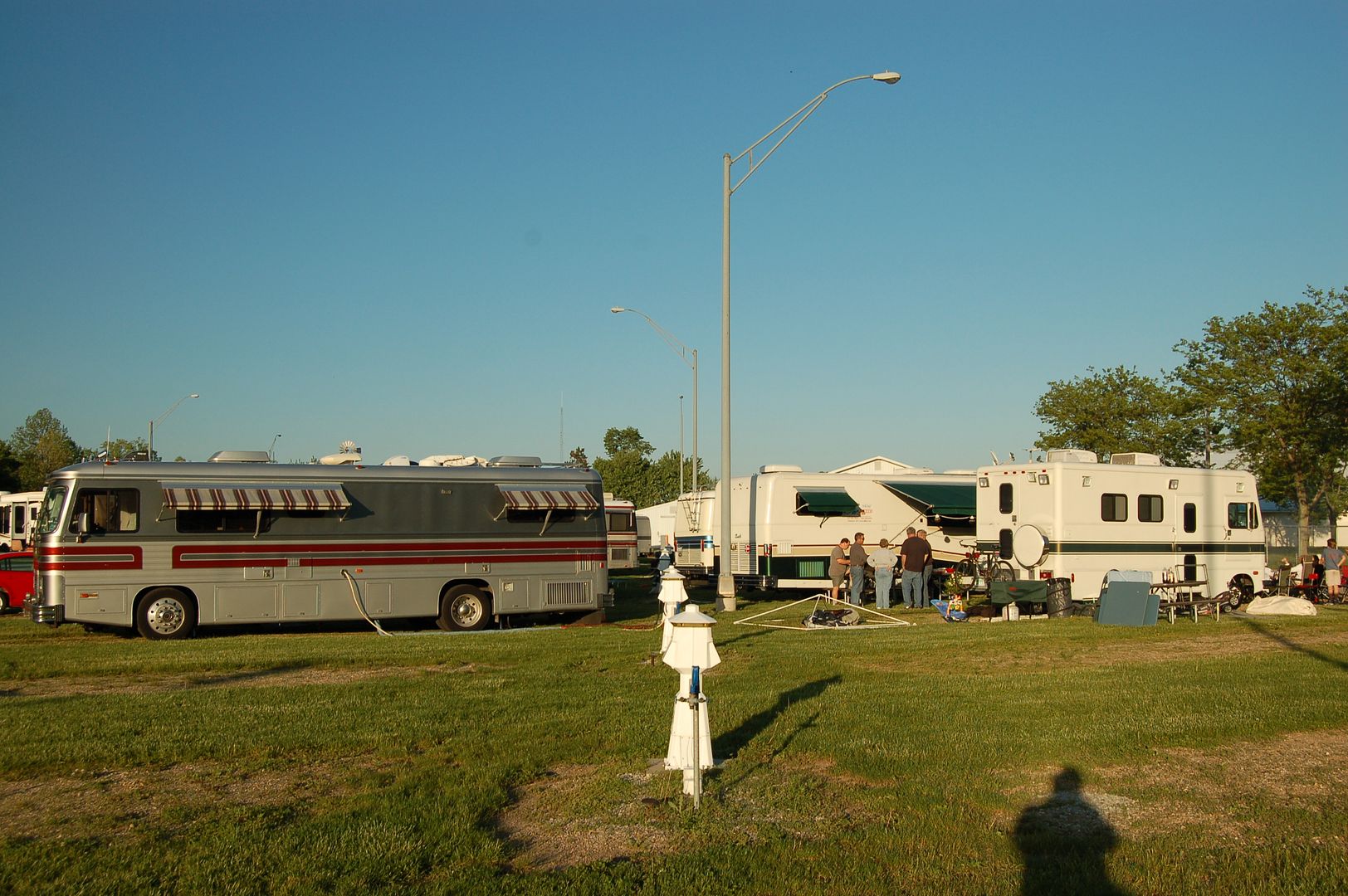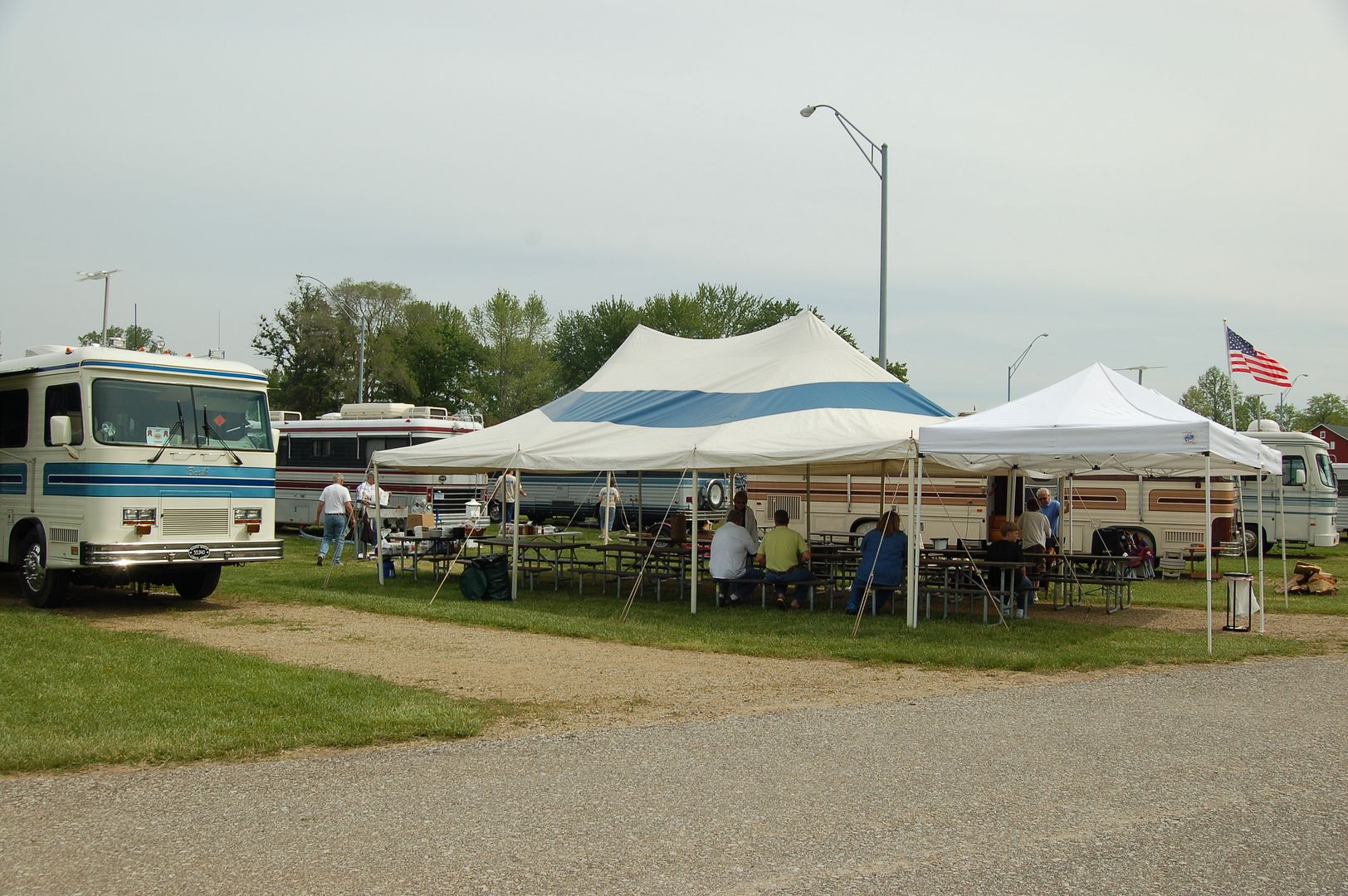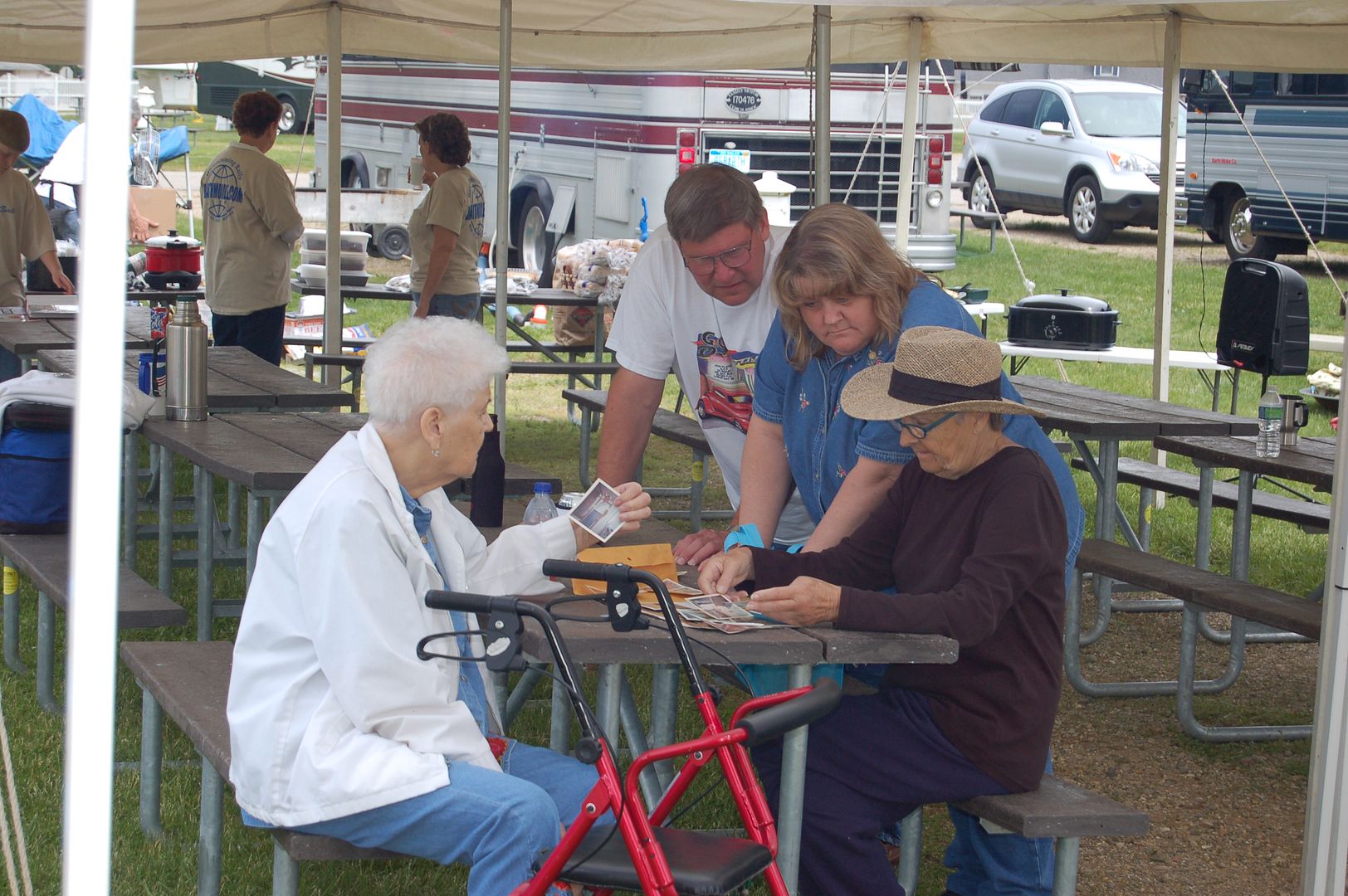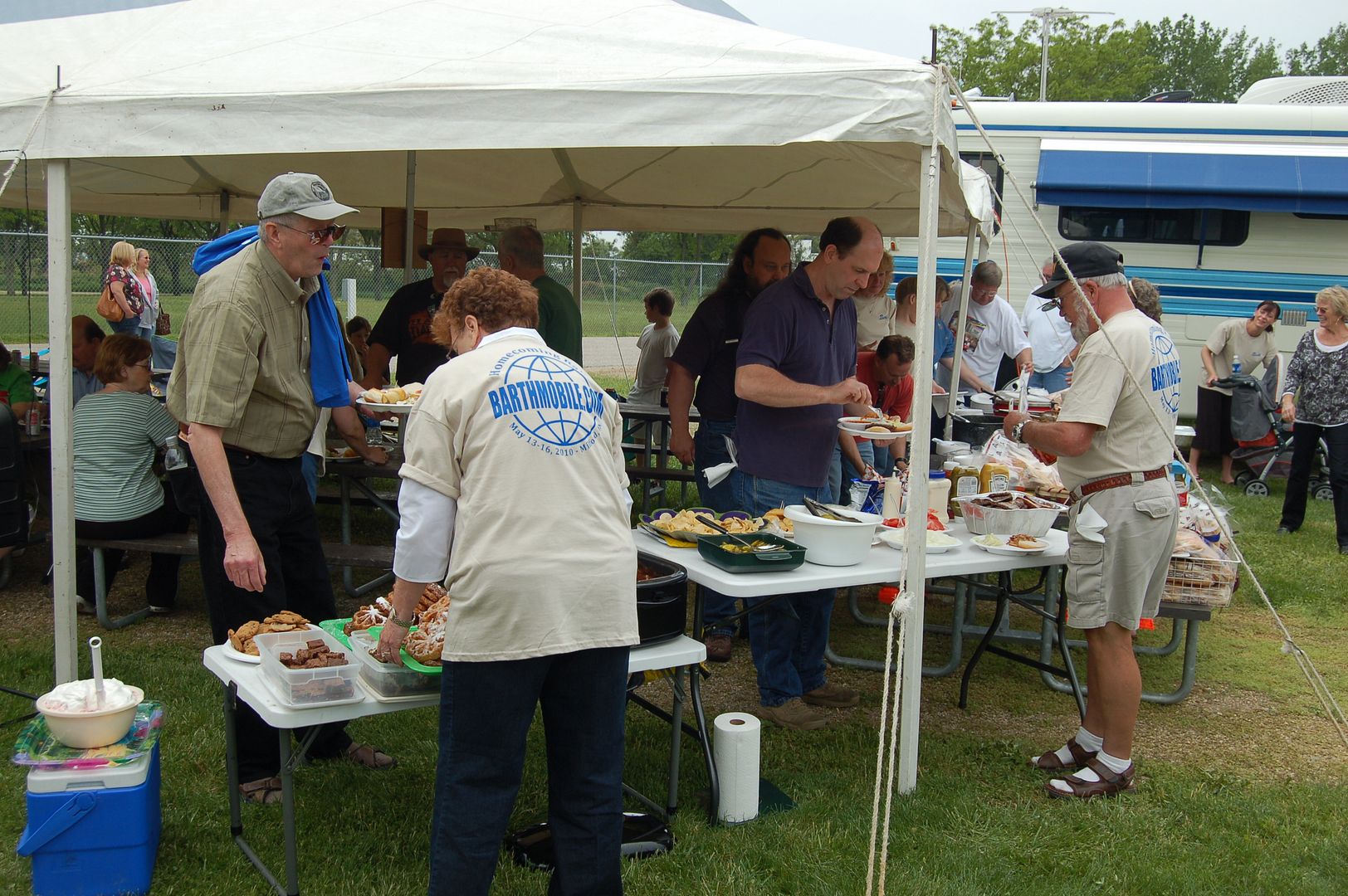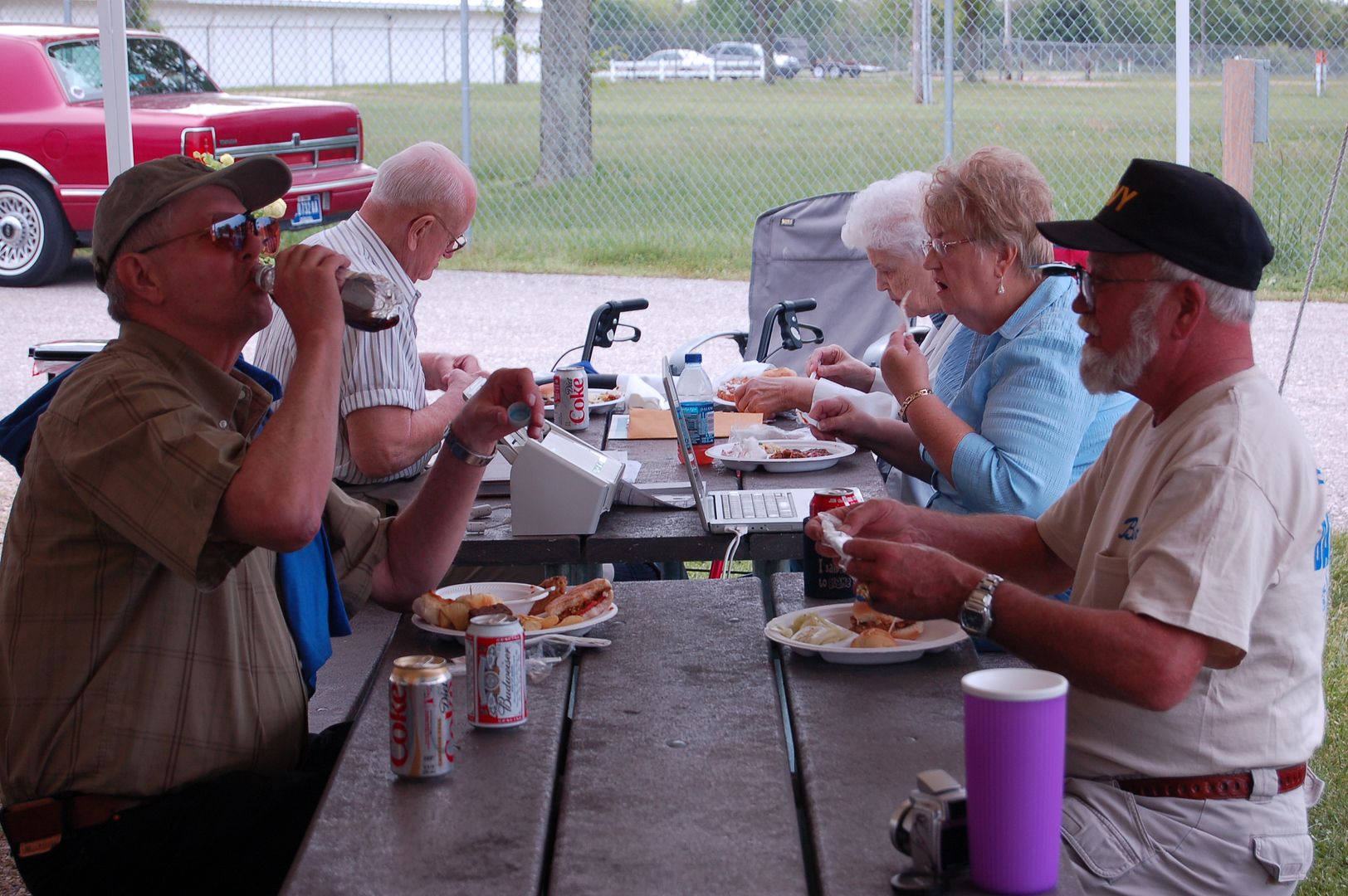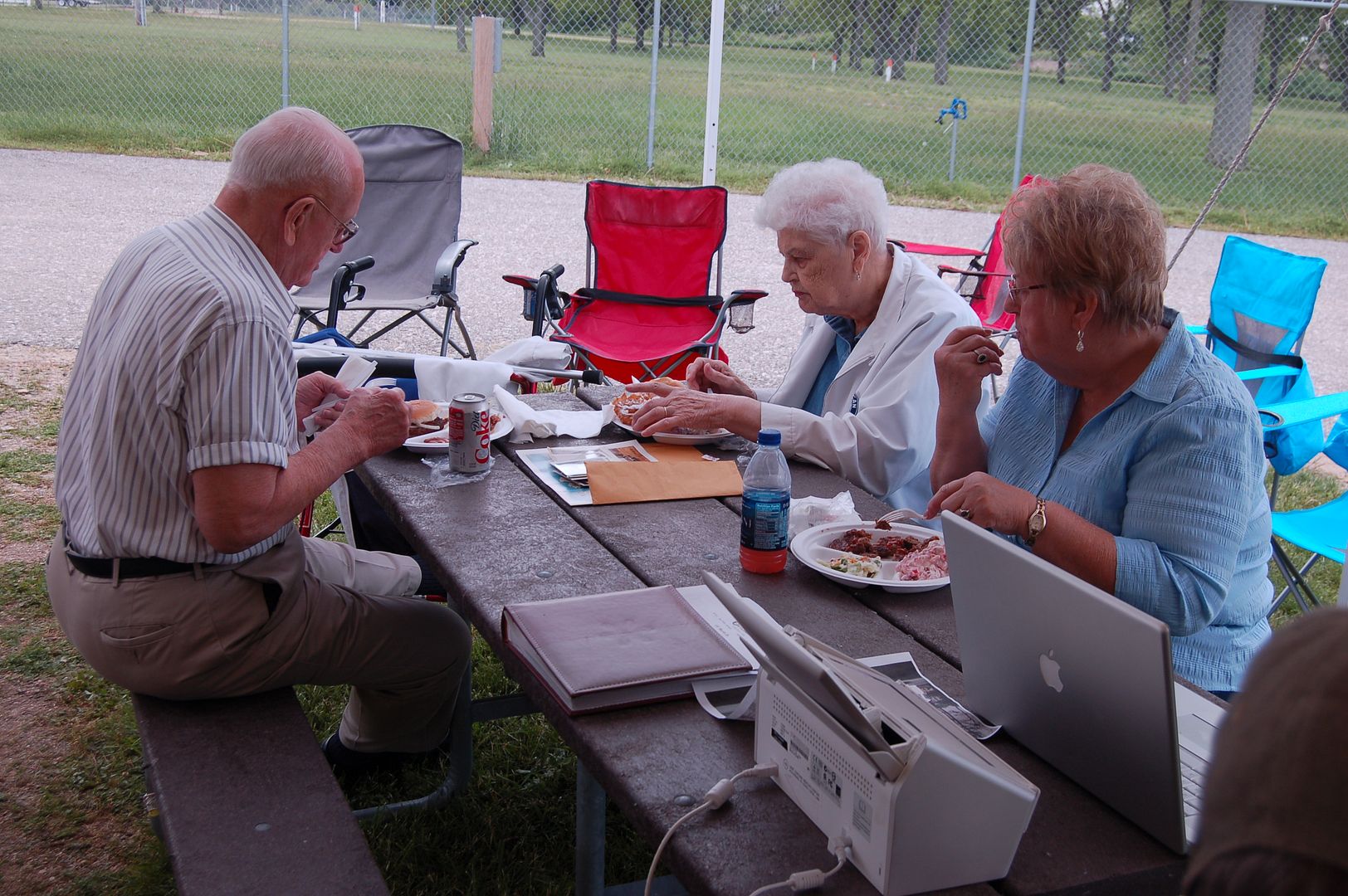 Here is Sloop on the grill. What a lifesaver that was.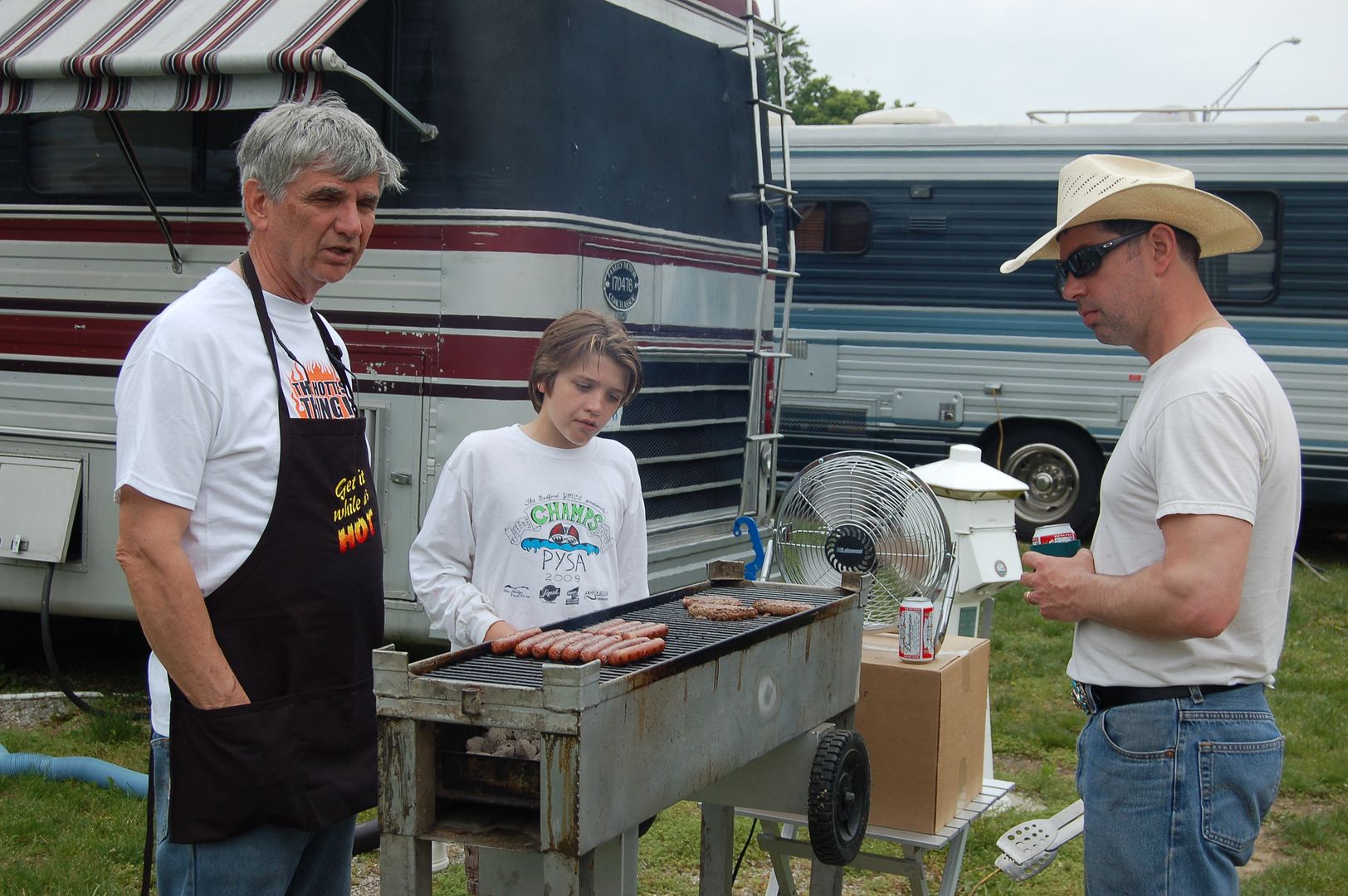 Larry again. It seems that Mary Rays son, David, was a favorite of the paparazzi's.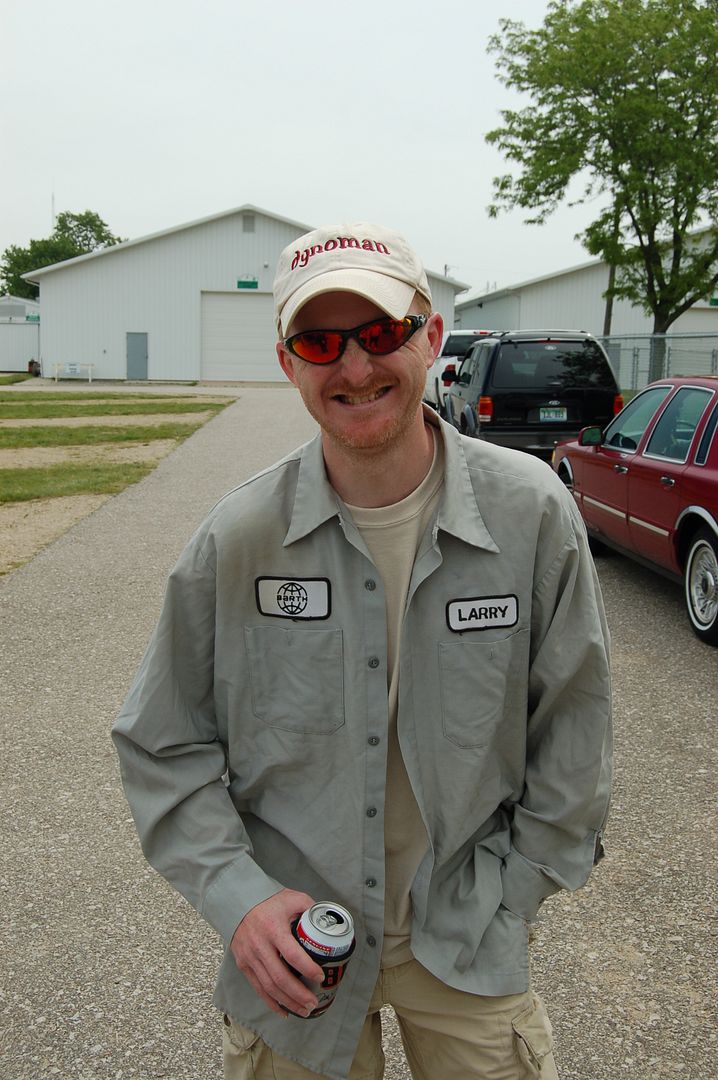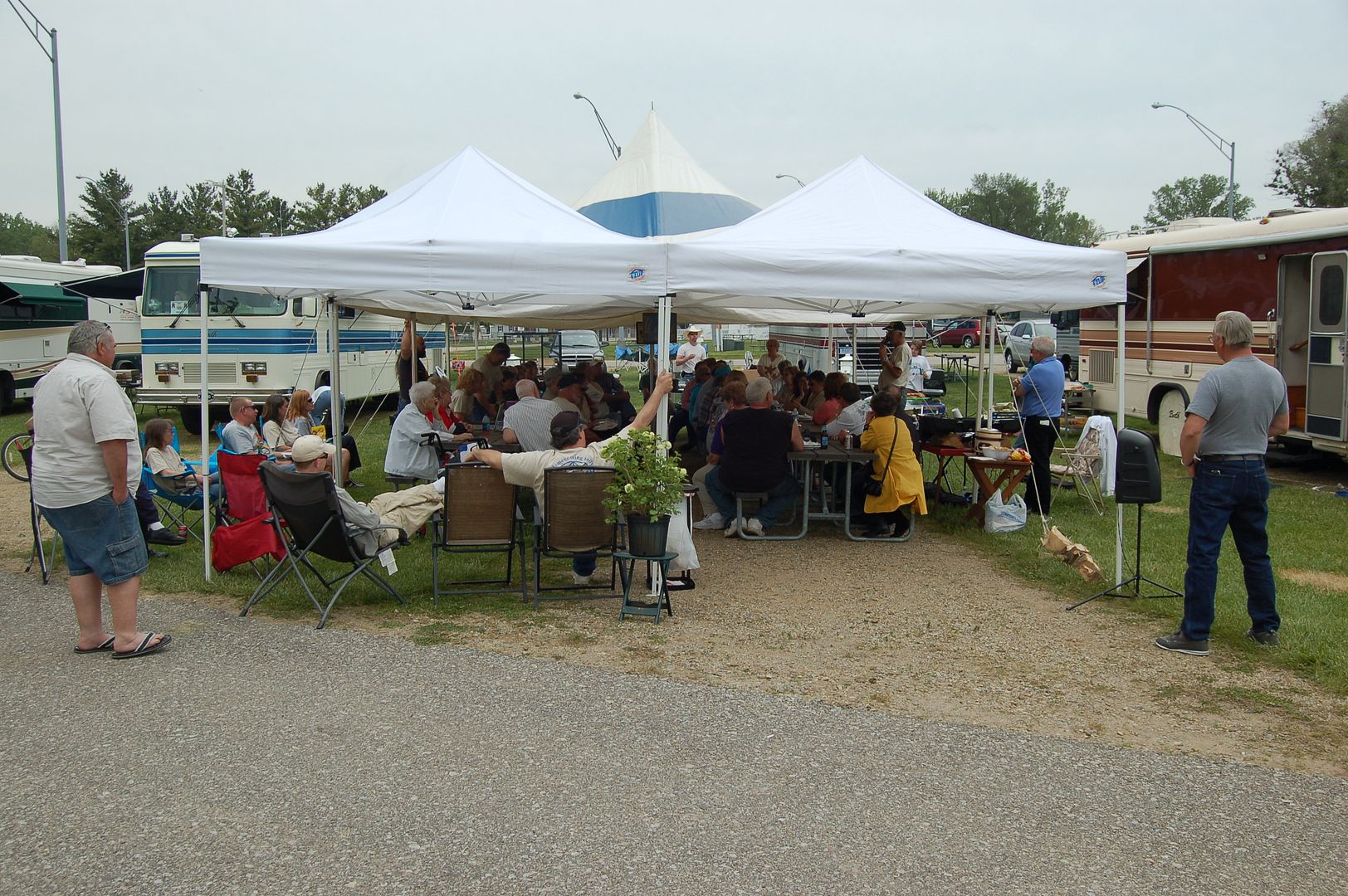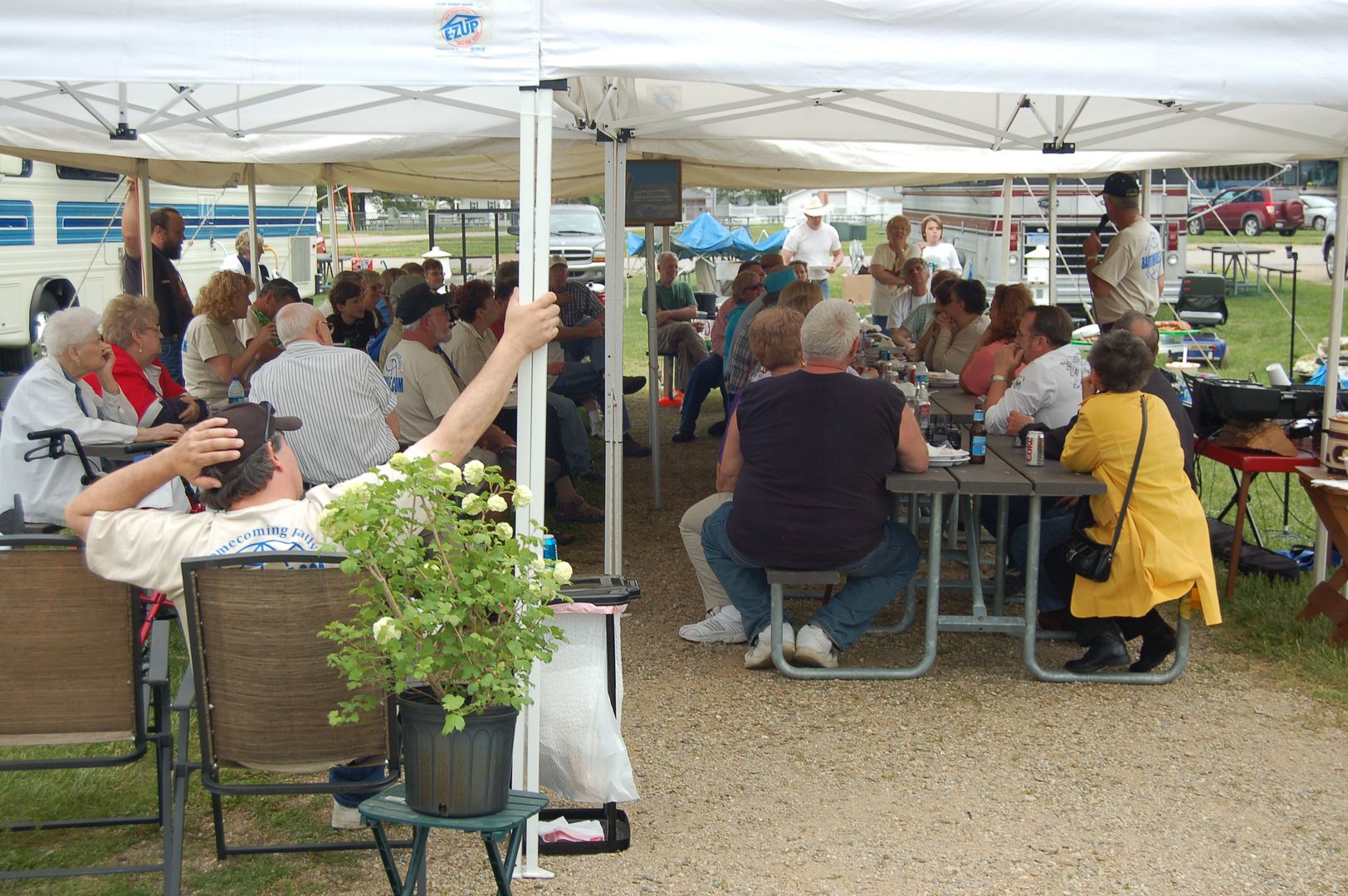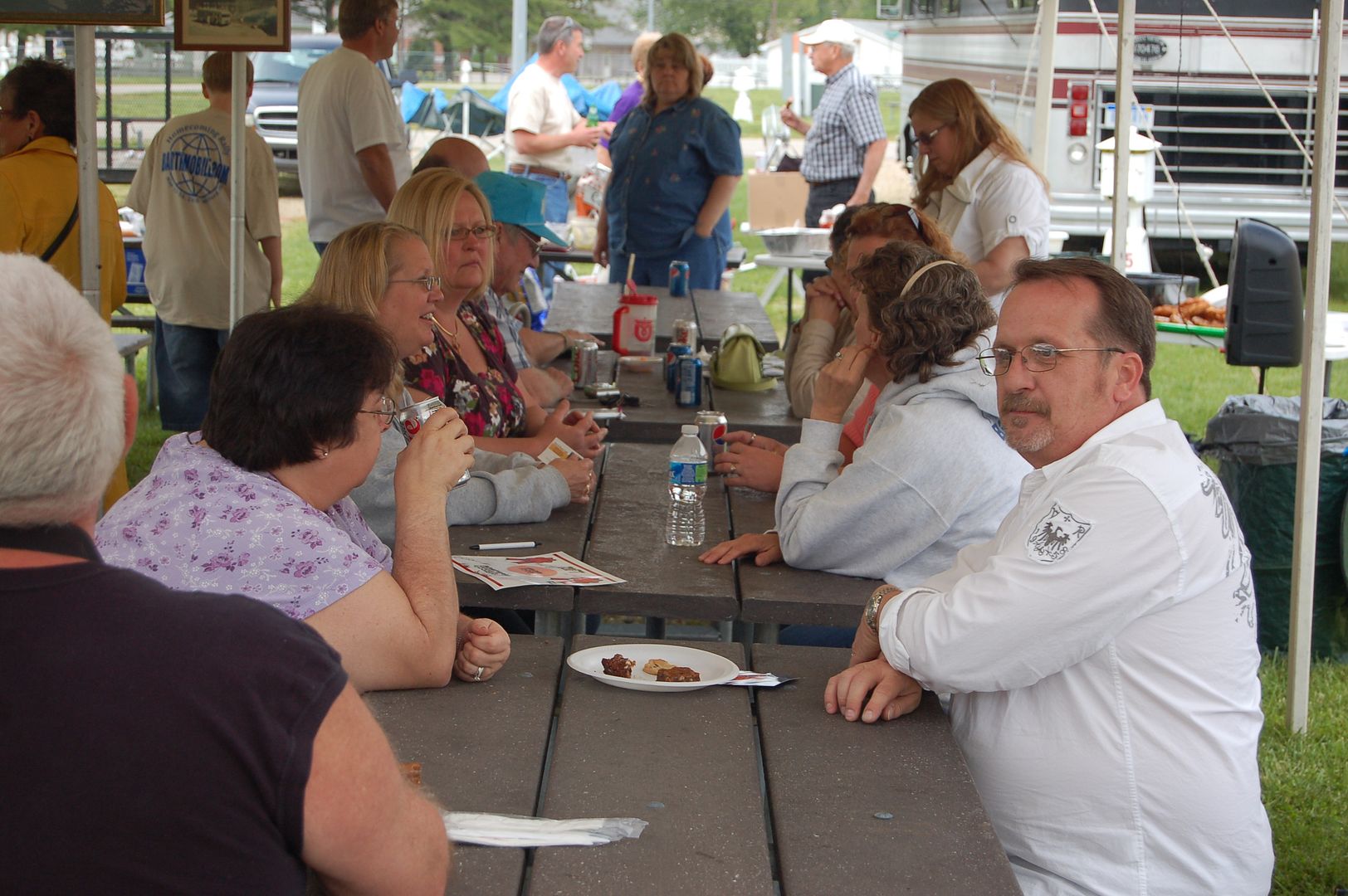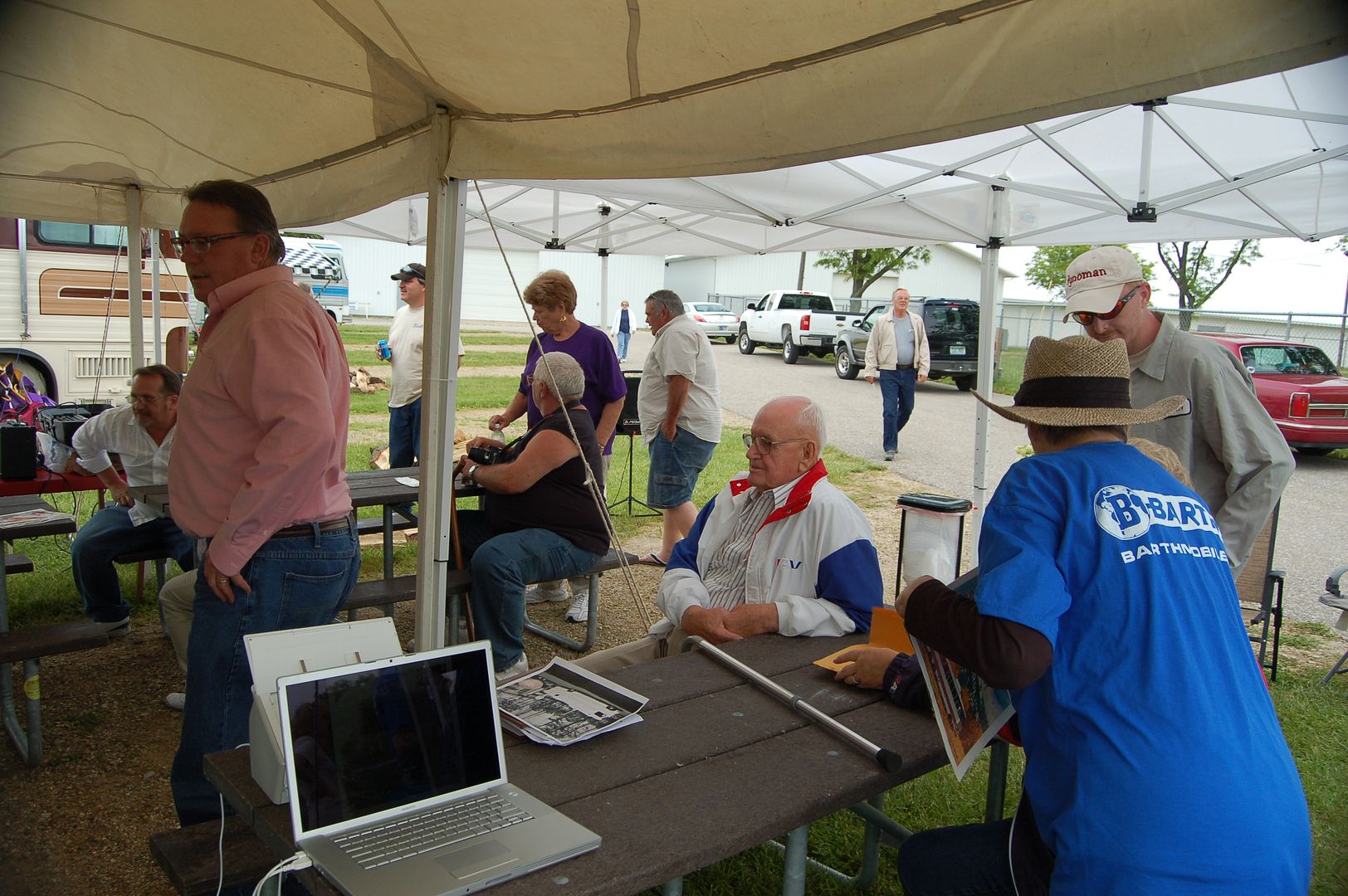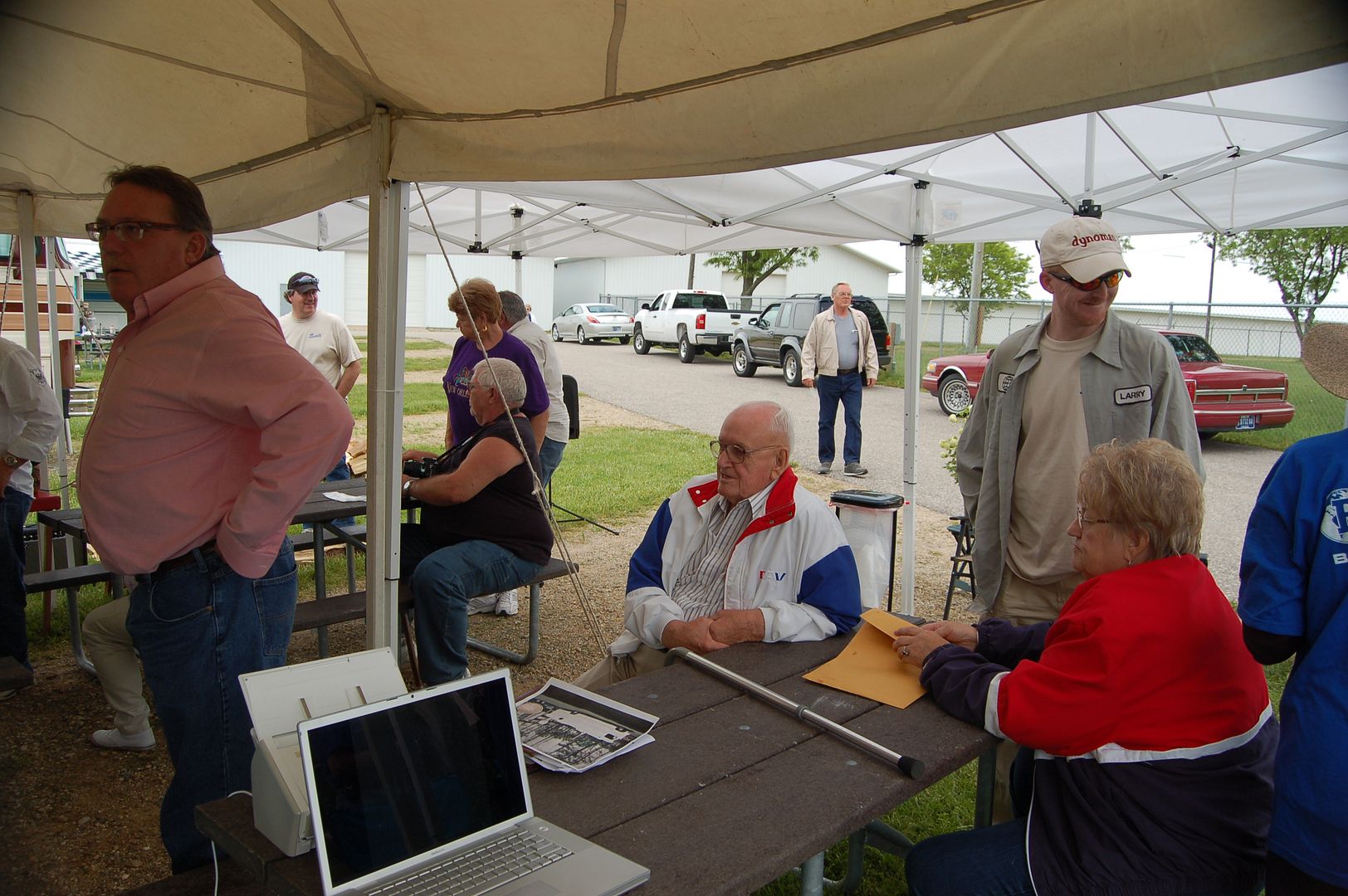 Our Host Nick with the Mic. He also got an original factory Barth glass for his troubles.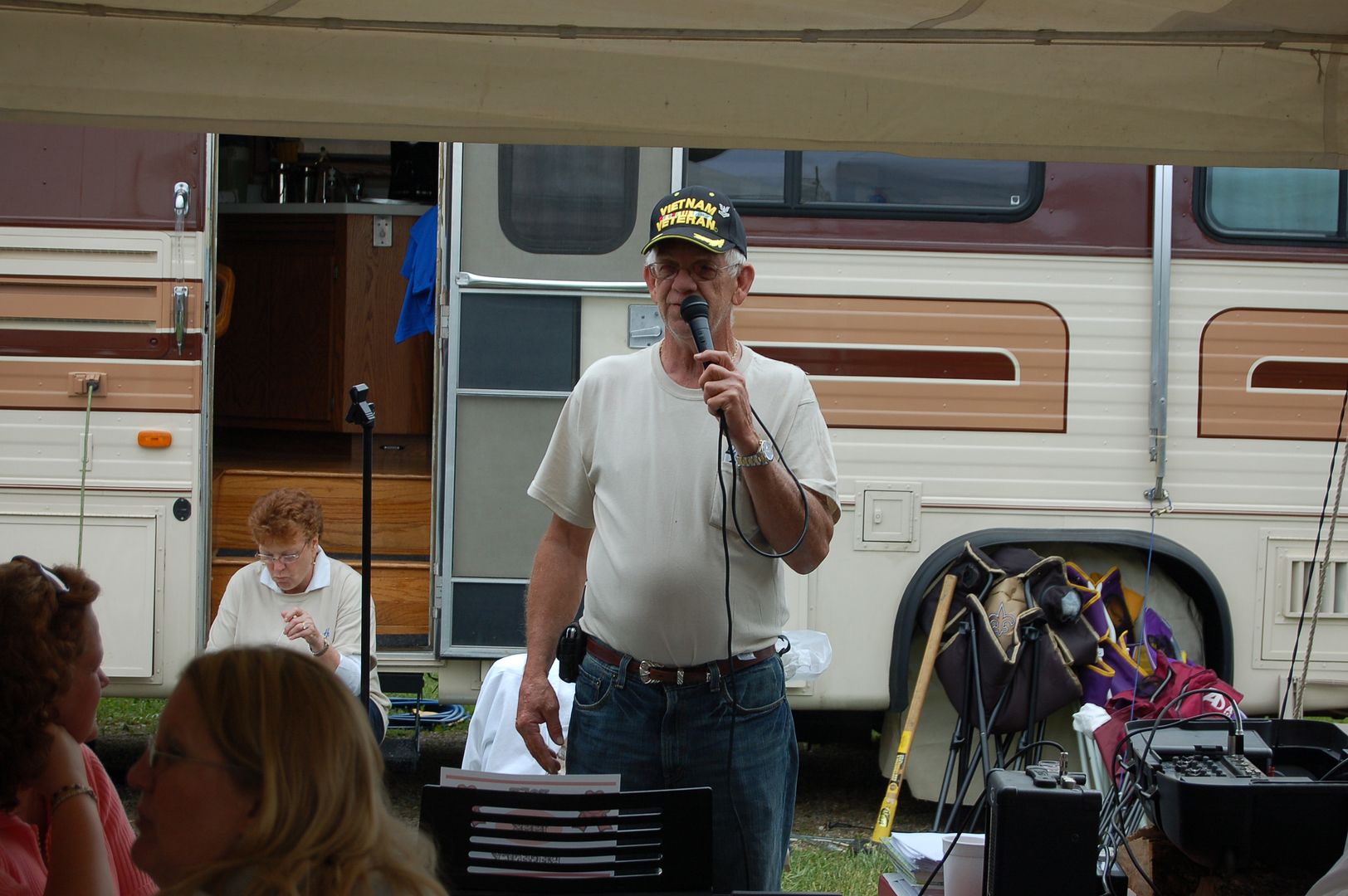 Benjamin and Tina.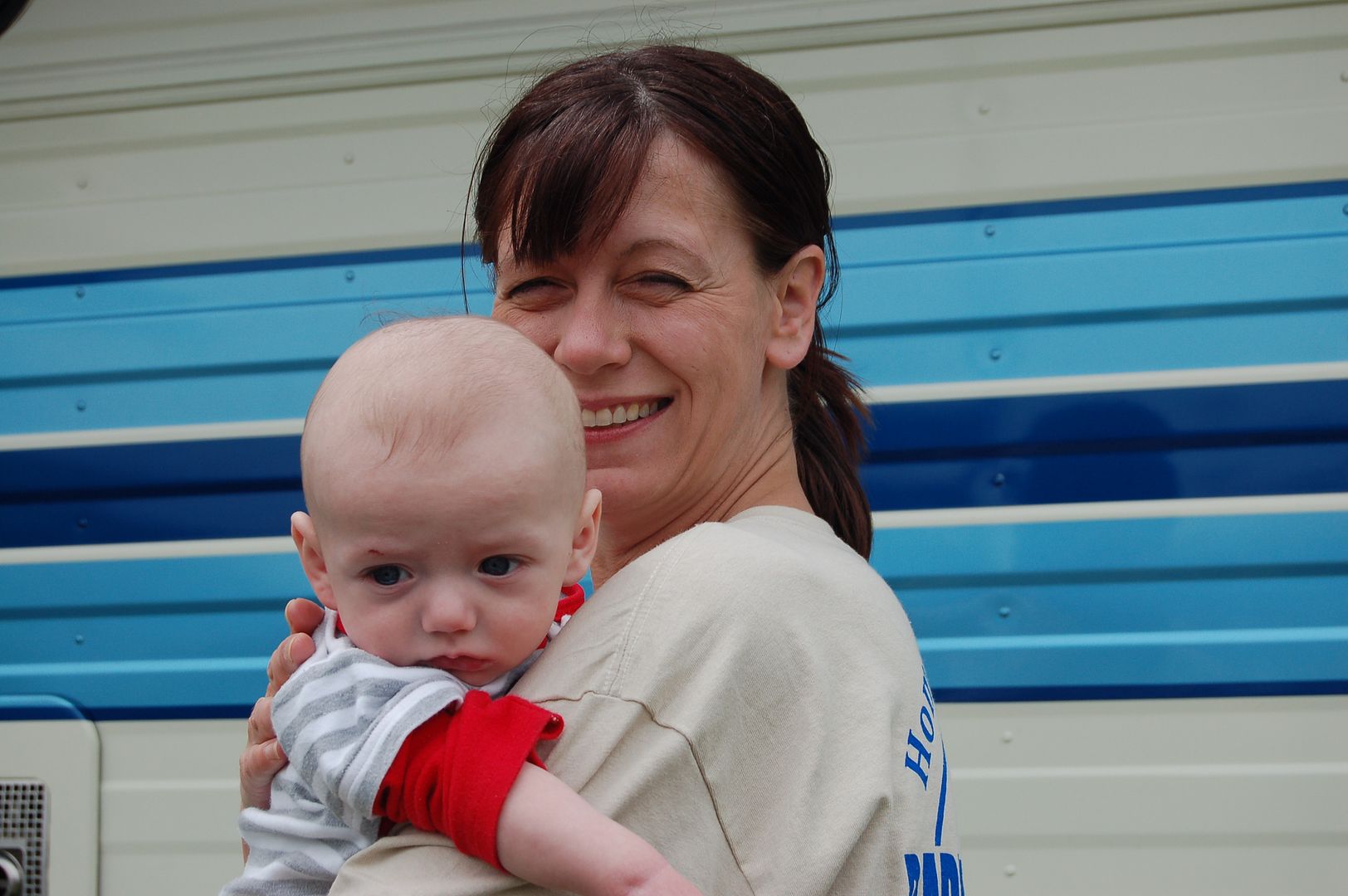 Billy took a few pictures of the photos that use to hand up in their office at the Barth factory. At the end of the GTG they were still there, so I took them home with me.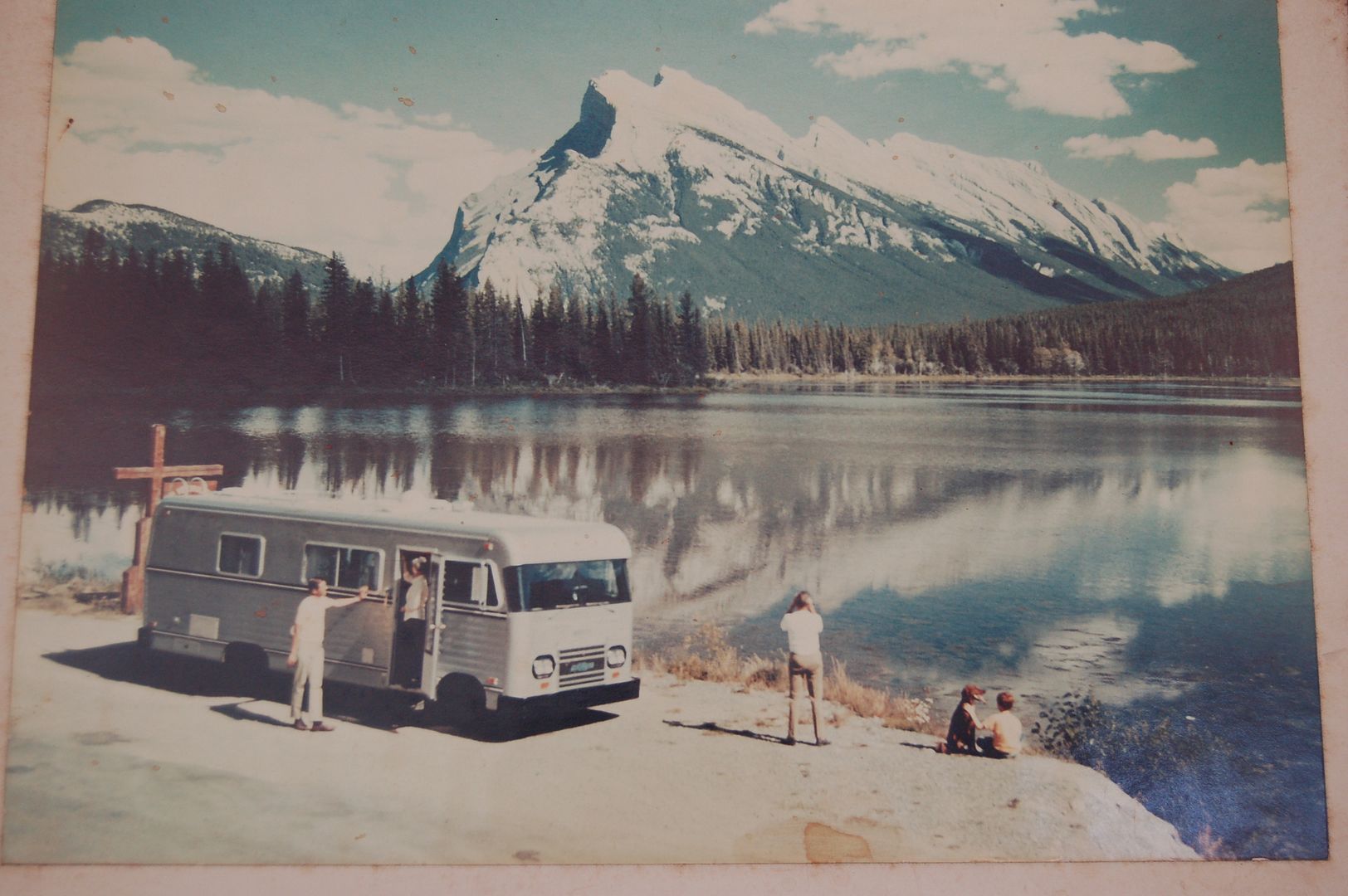 We had great entertainment by Lou. Without Lou helping, it would have been a lot harder. Thanks Lou!!! He was Nick's contact and helped pass out the invites to the GTG that StinkyDaddy made up.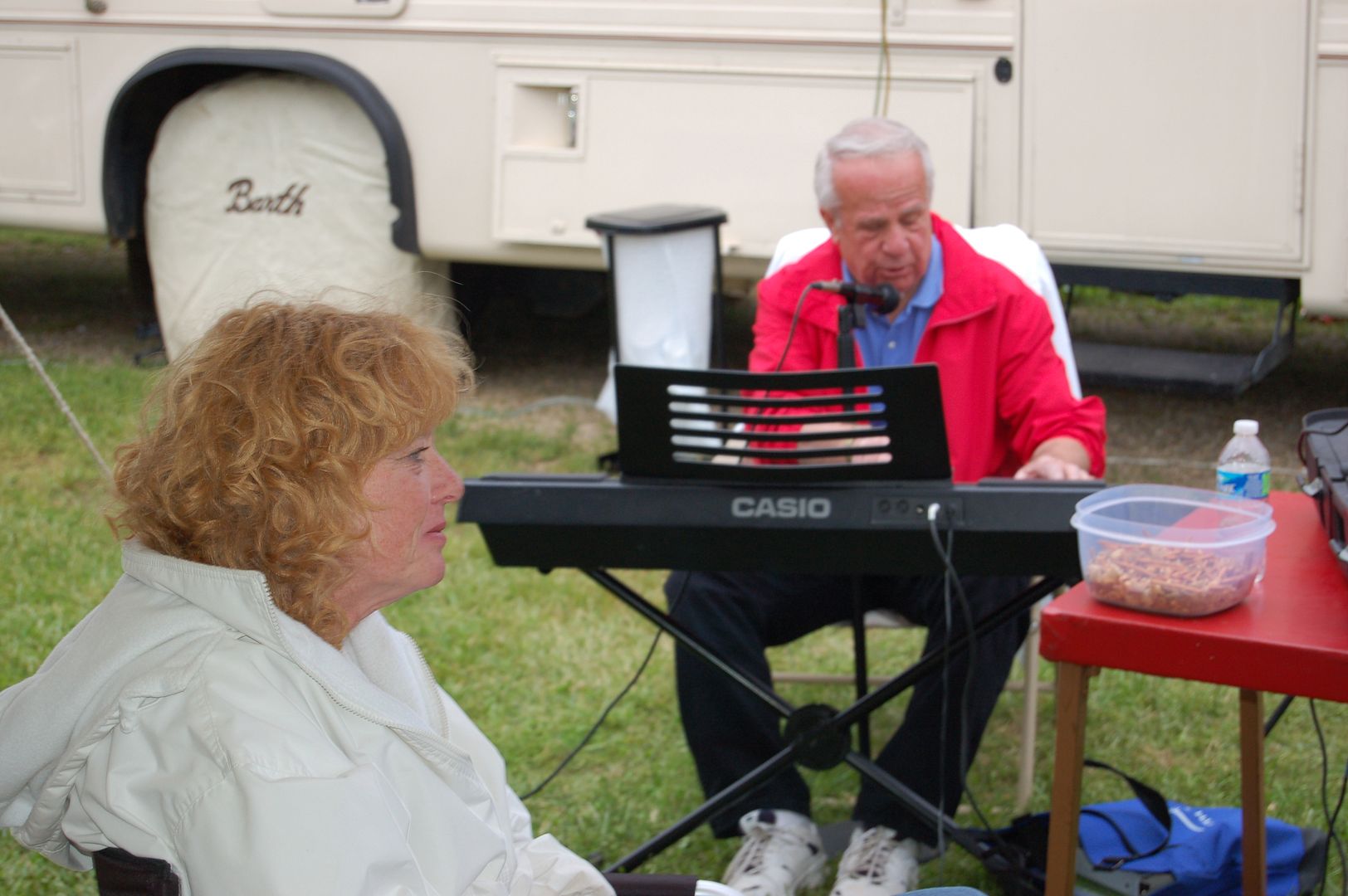 More entertainment for the younger set. Sorry Lou, polka music can only go so far.

After the GTG the hanging out didn't stop. Here we are waiting for night to fall. Yes, we had 3 fires going.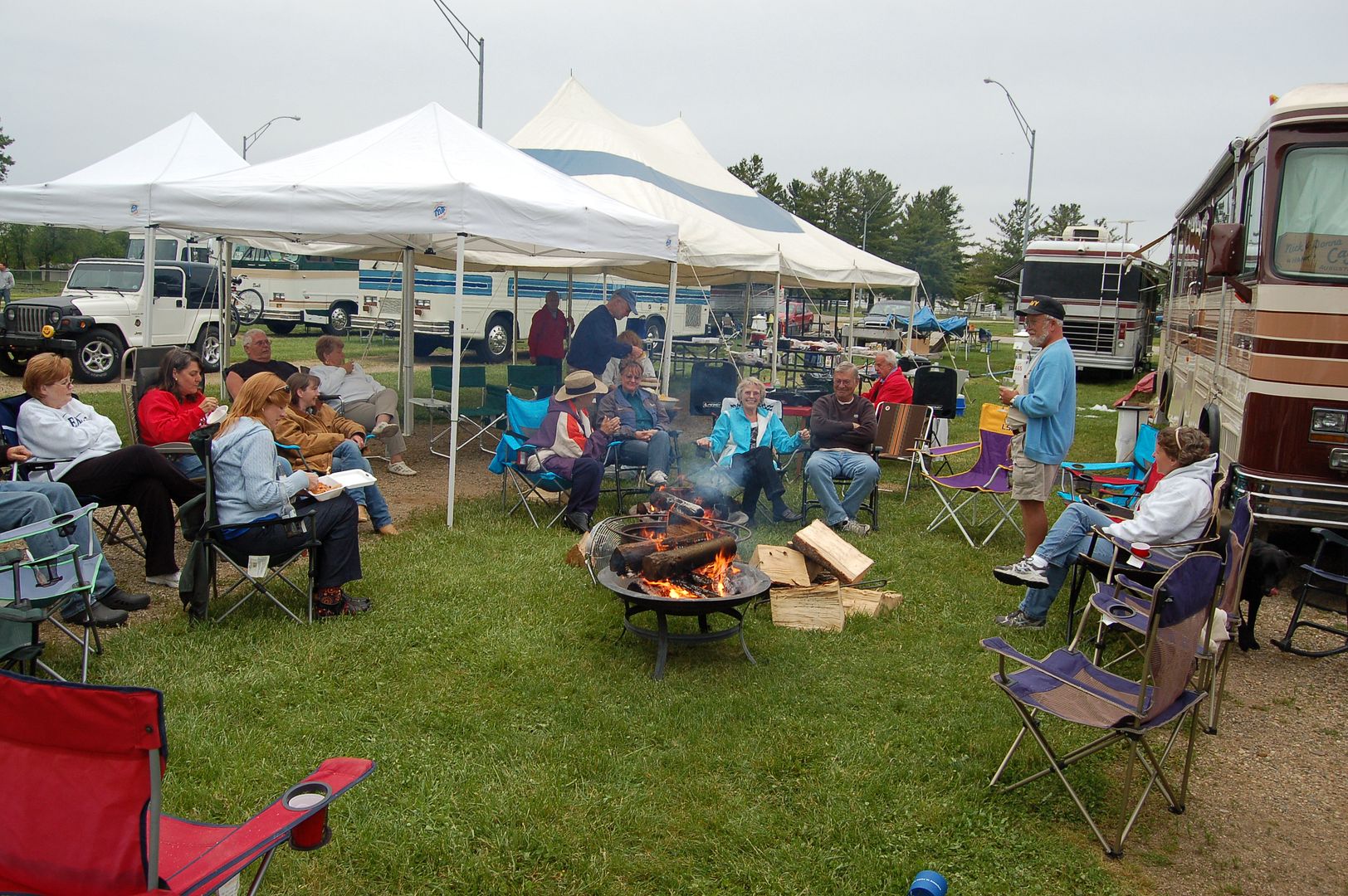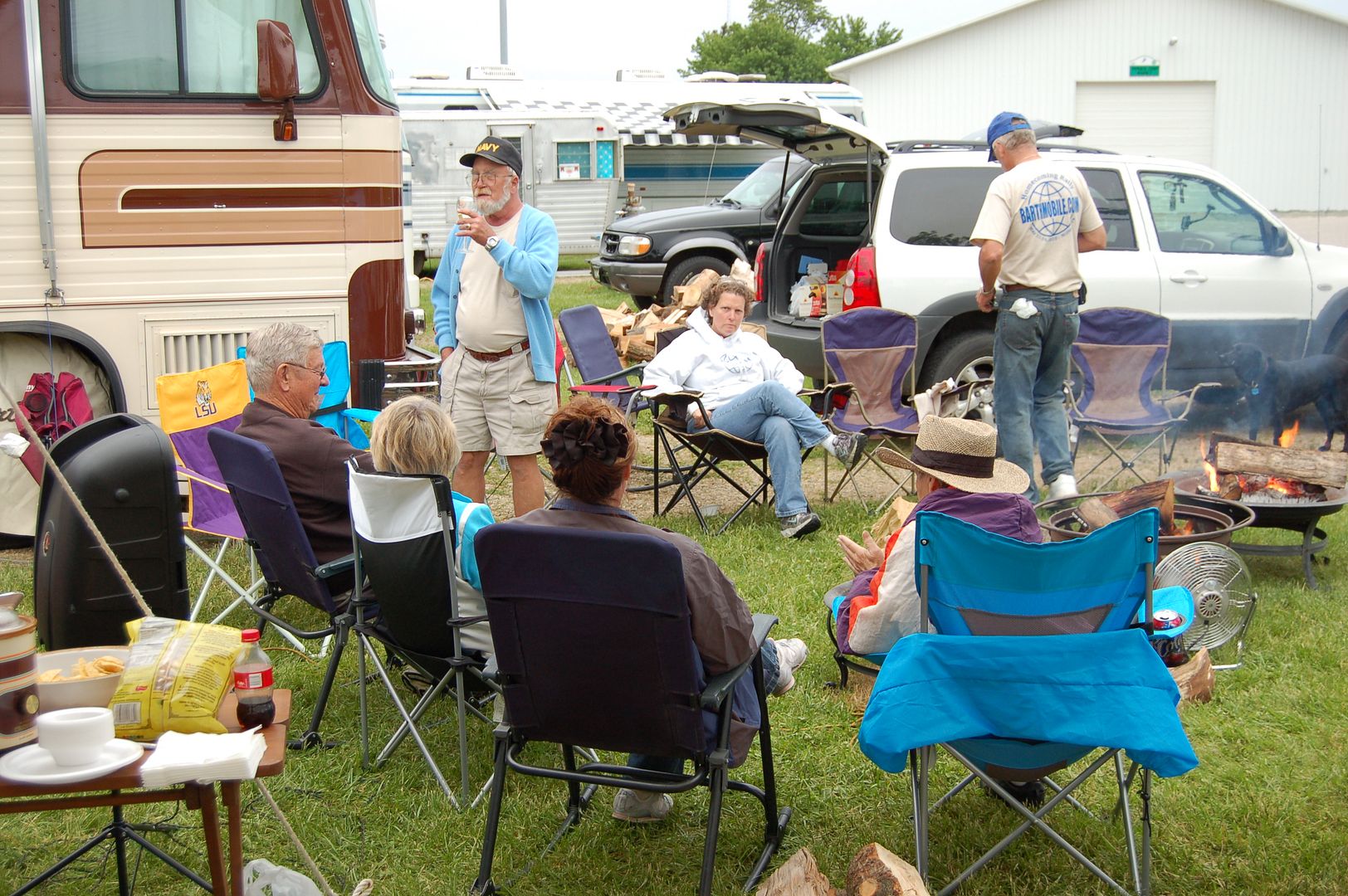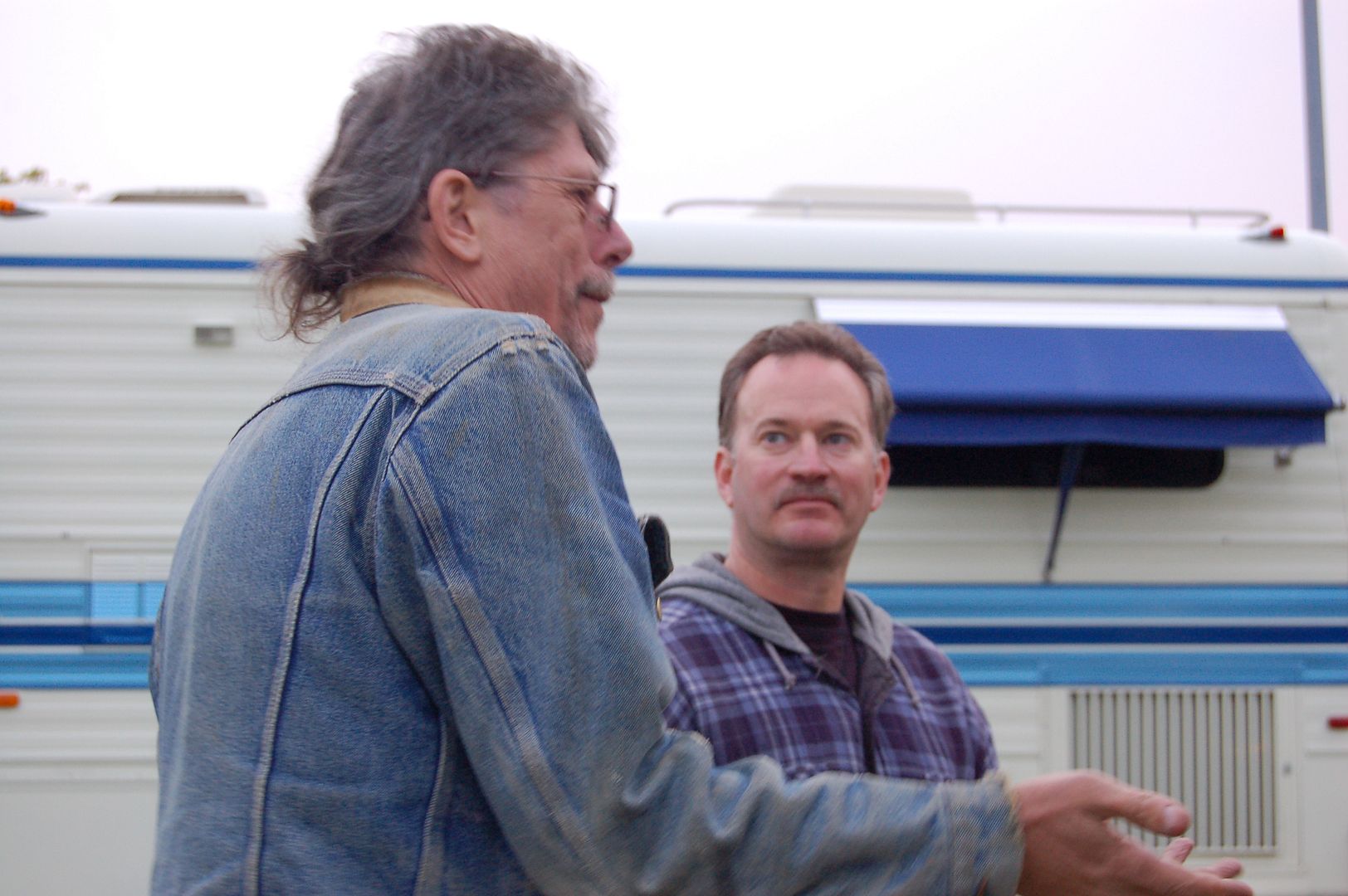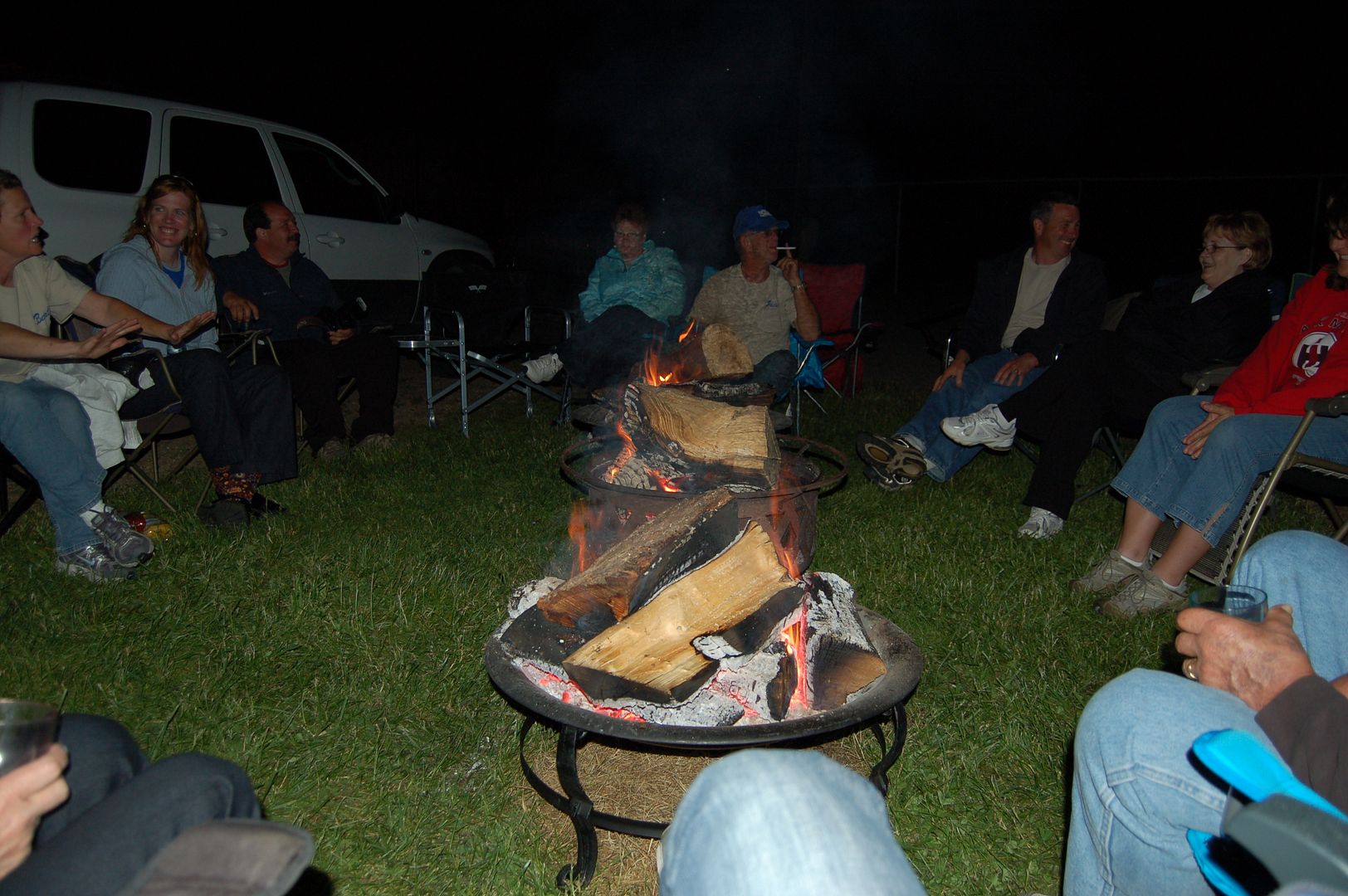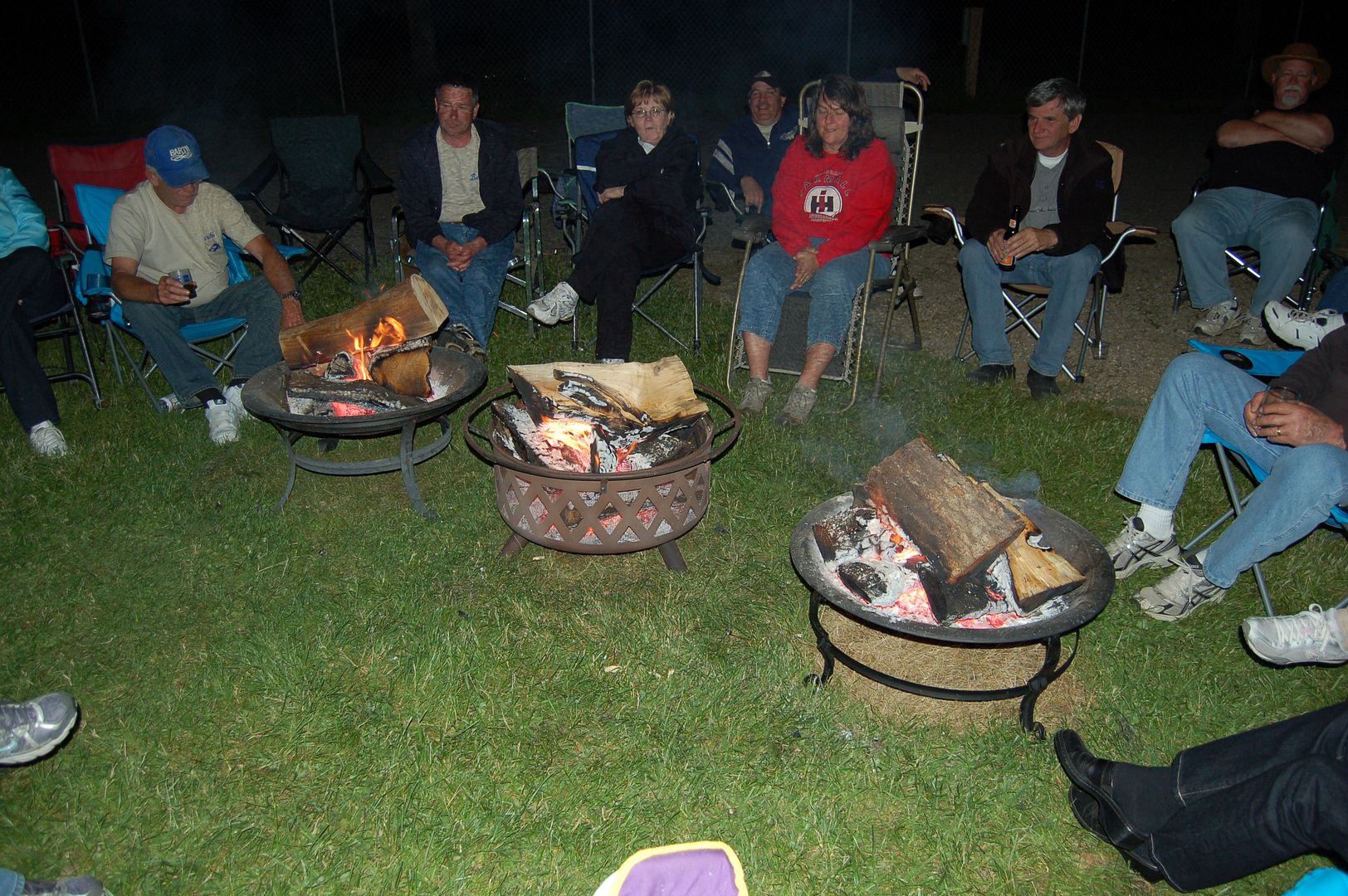 Random images of our coaches.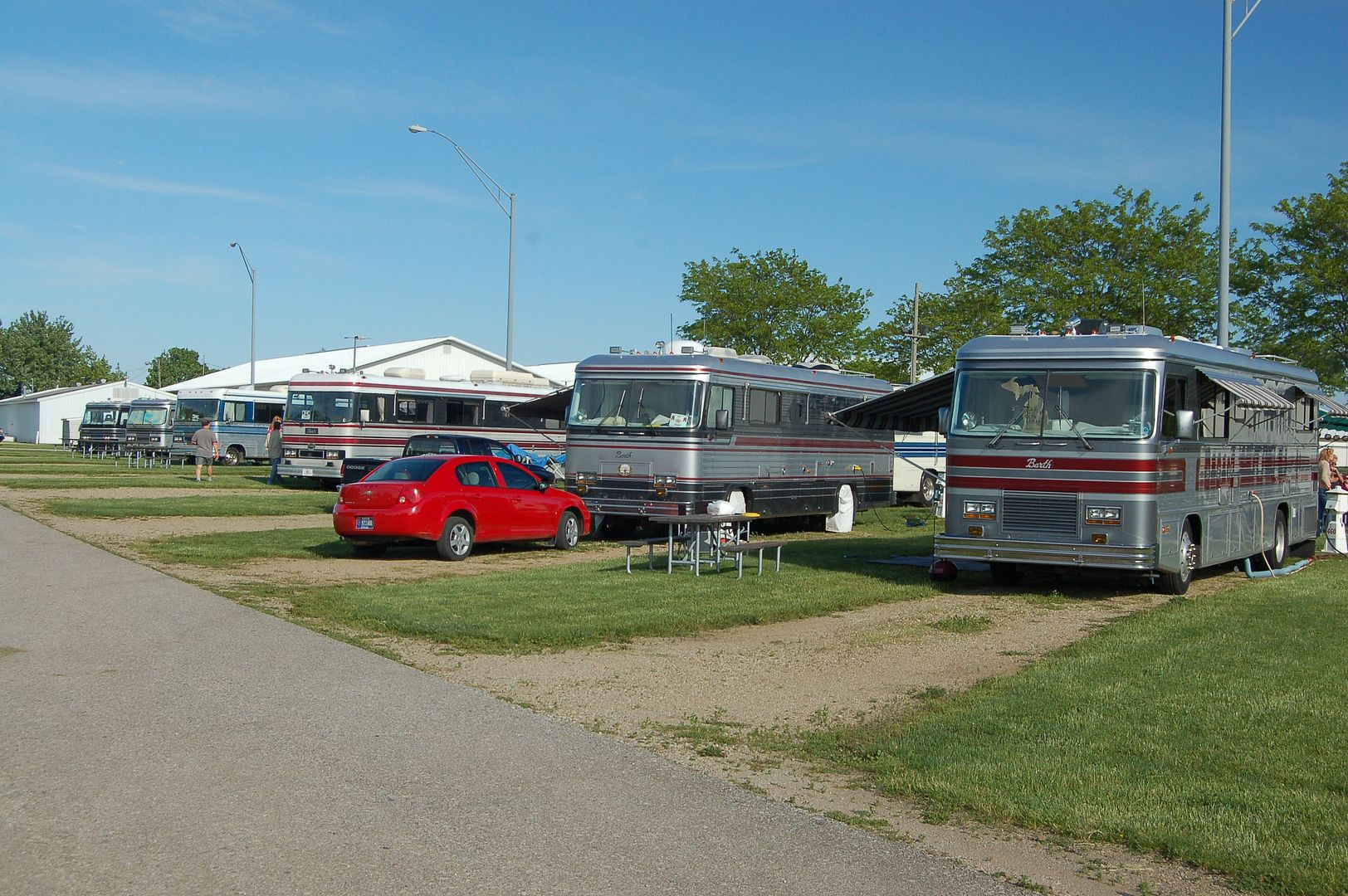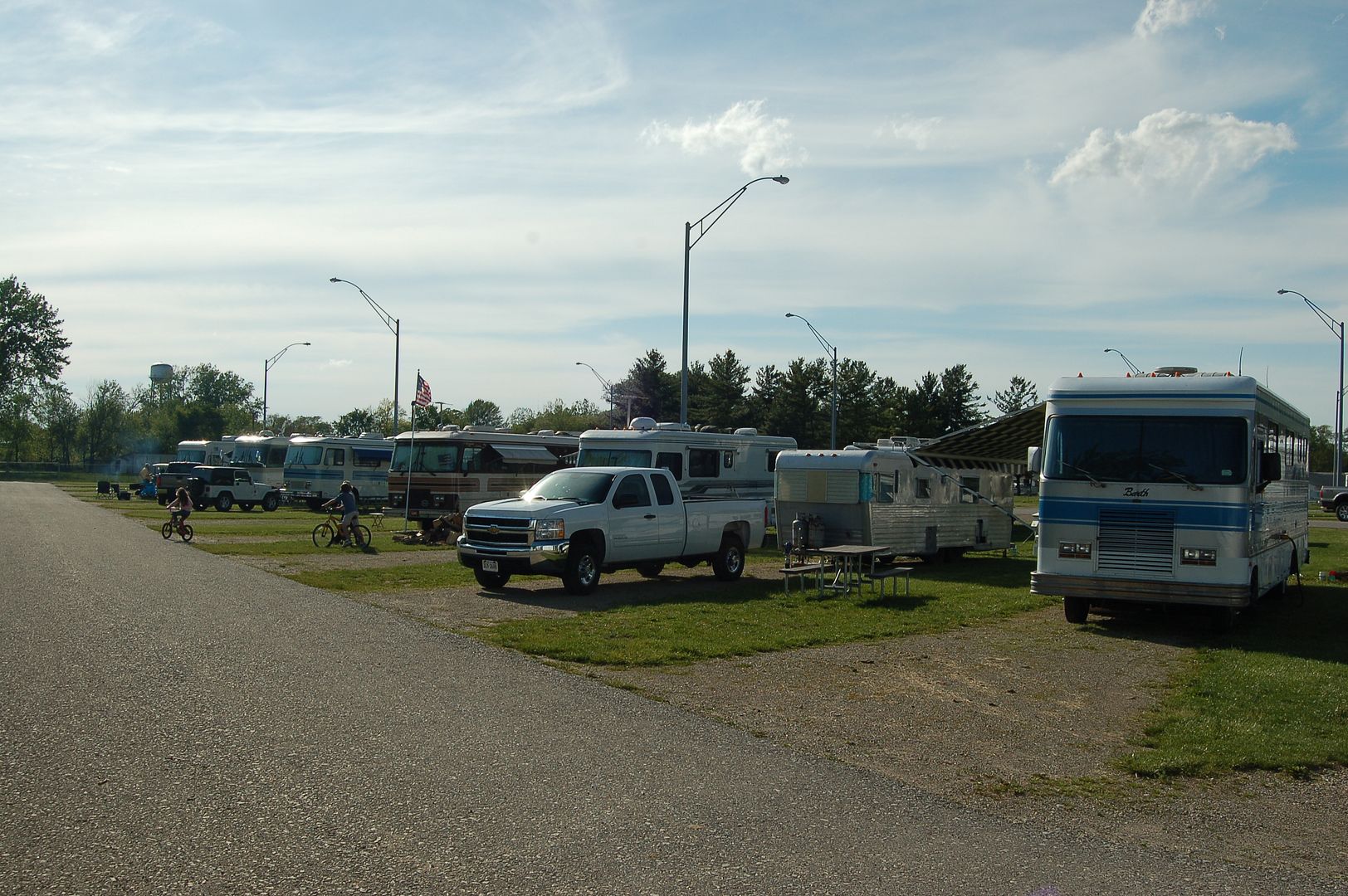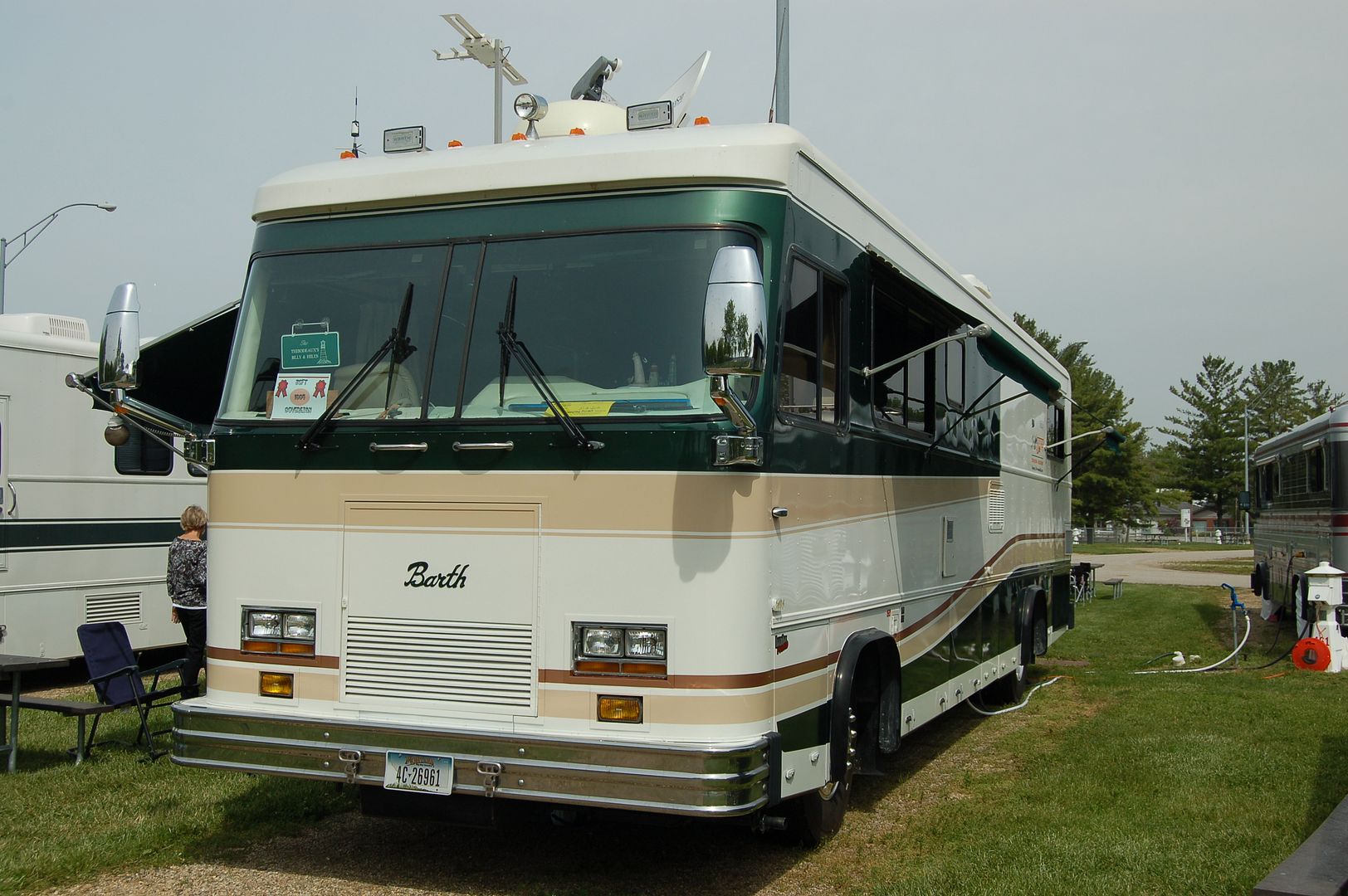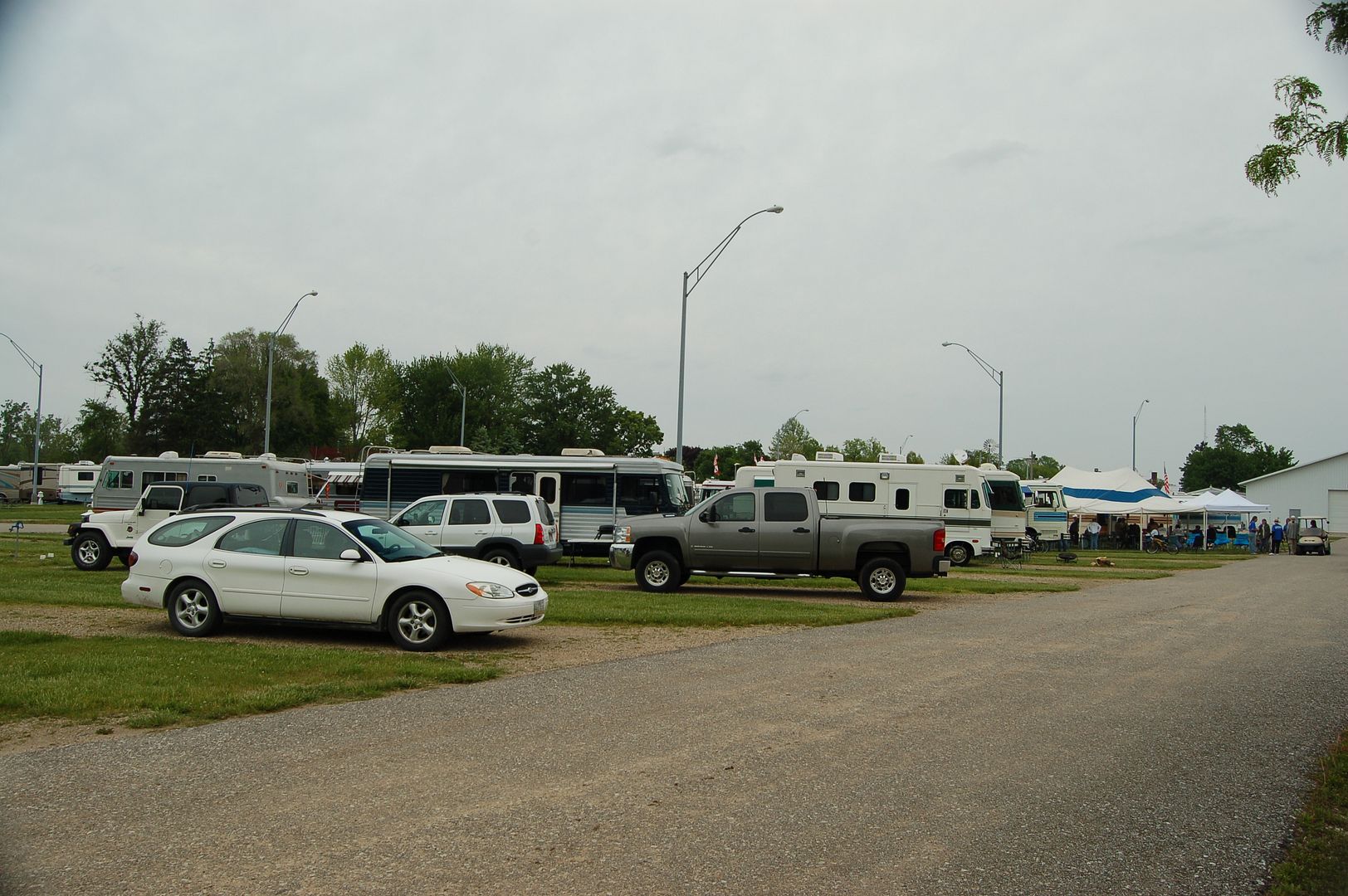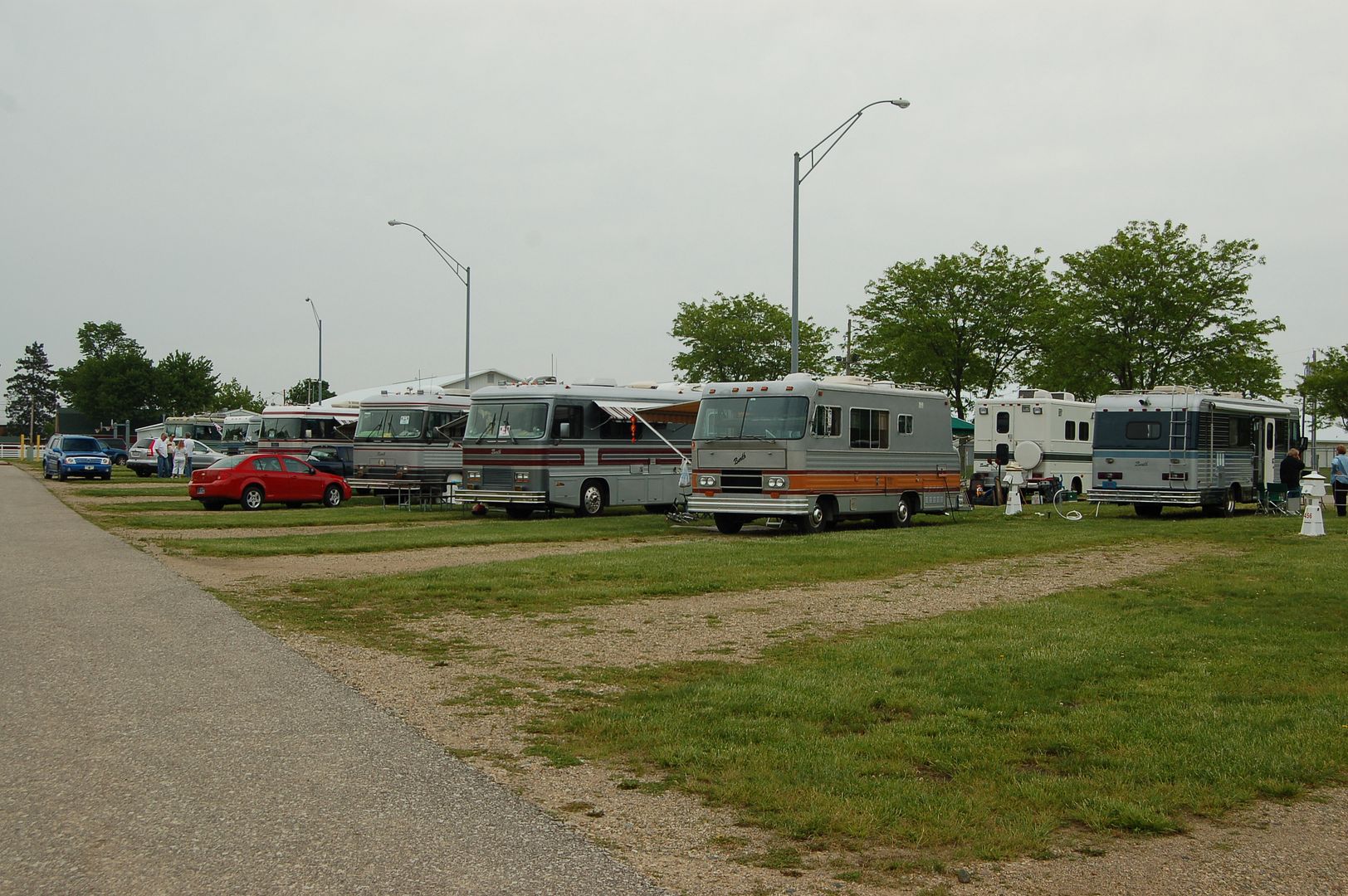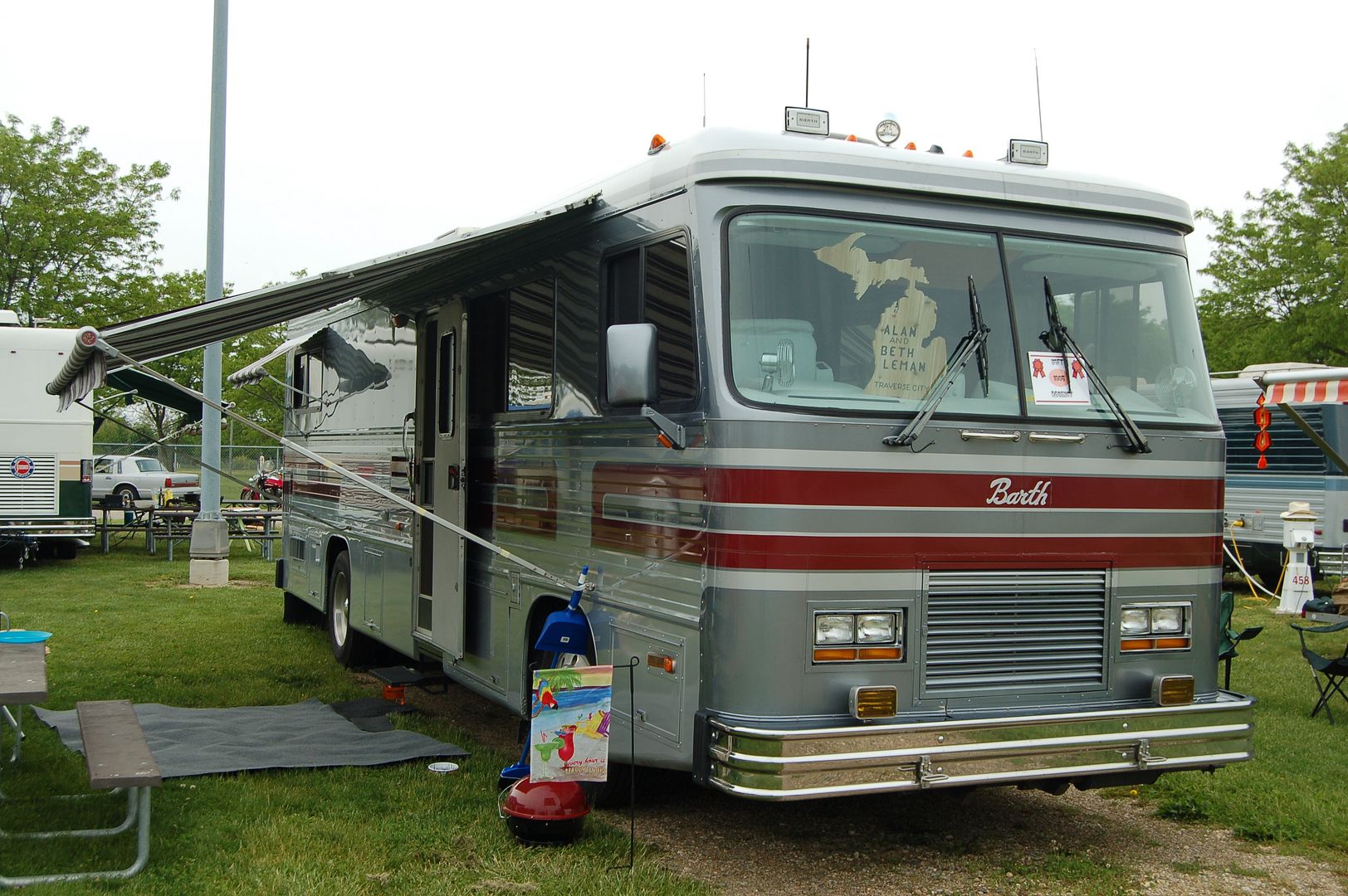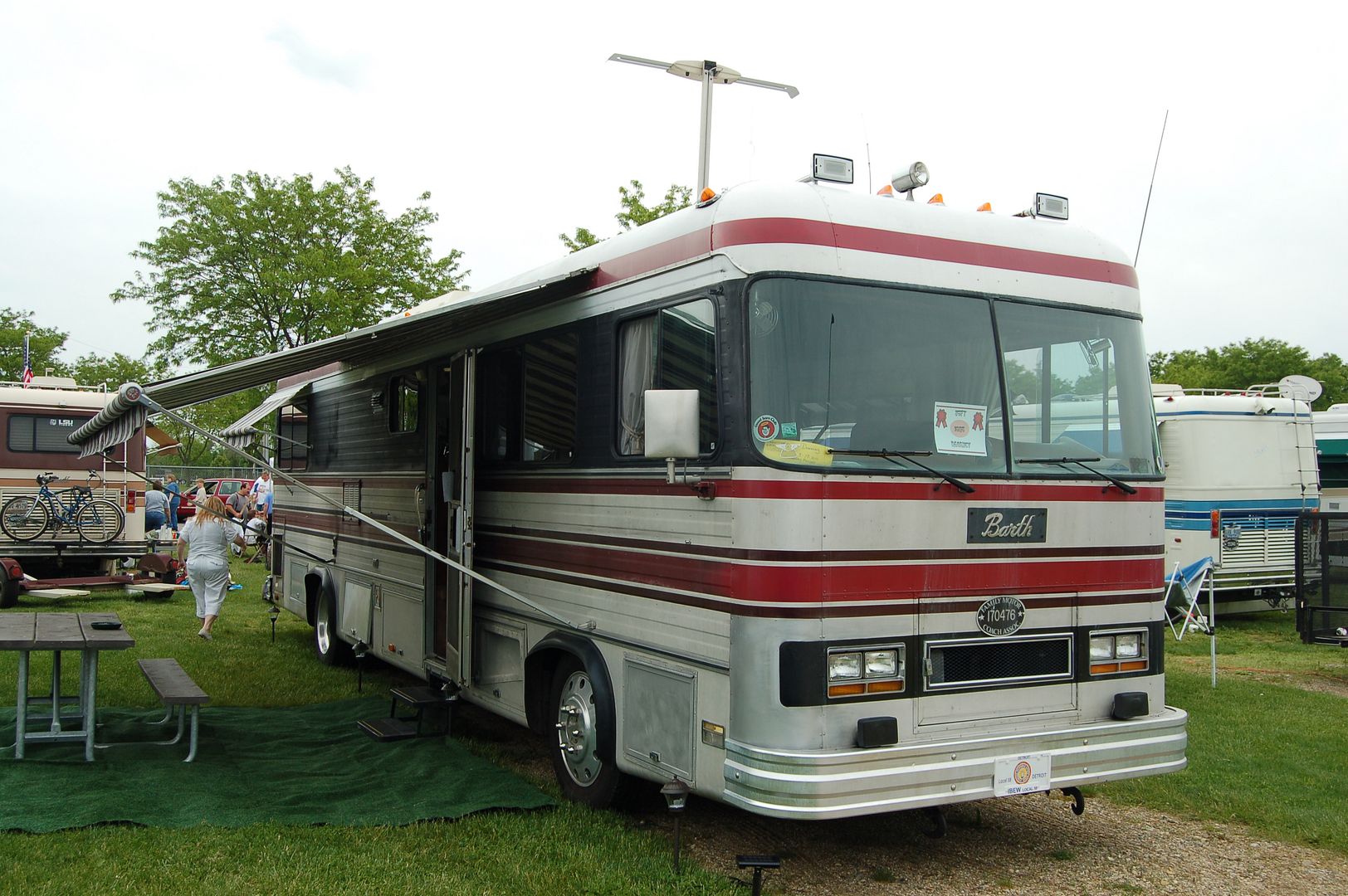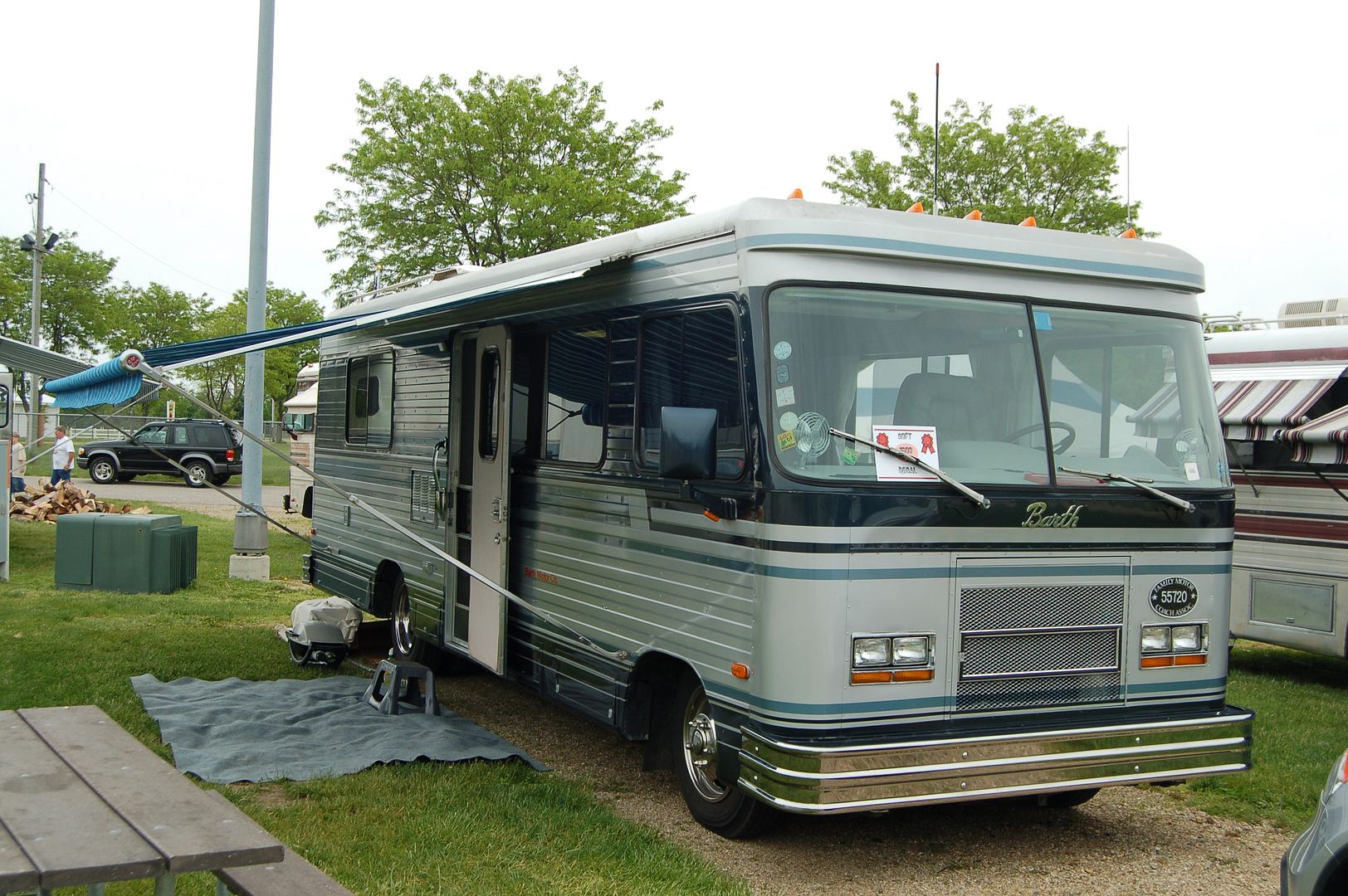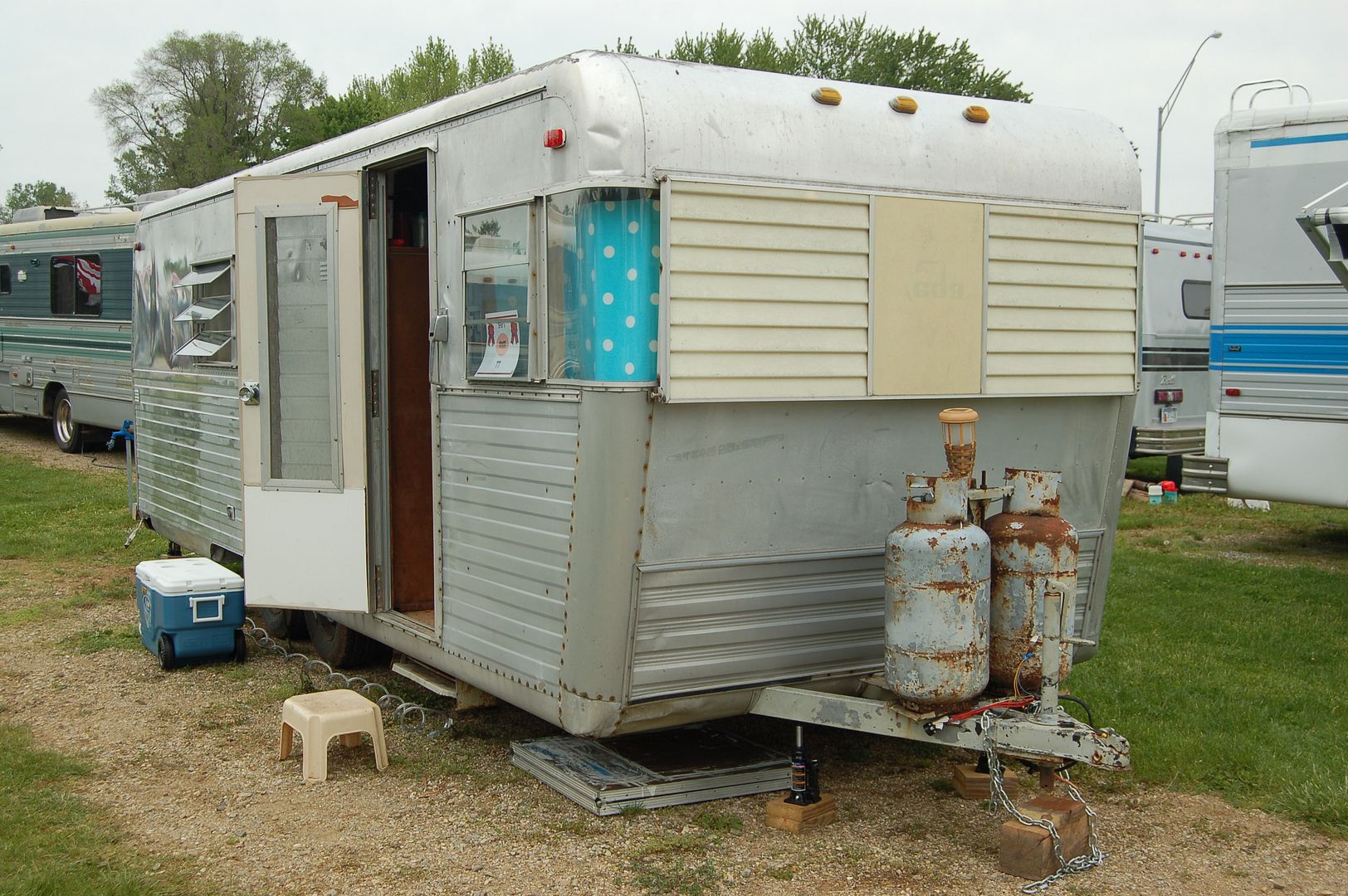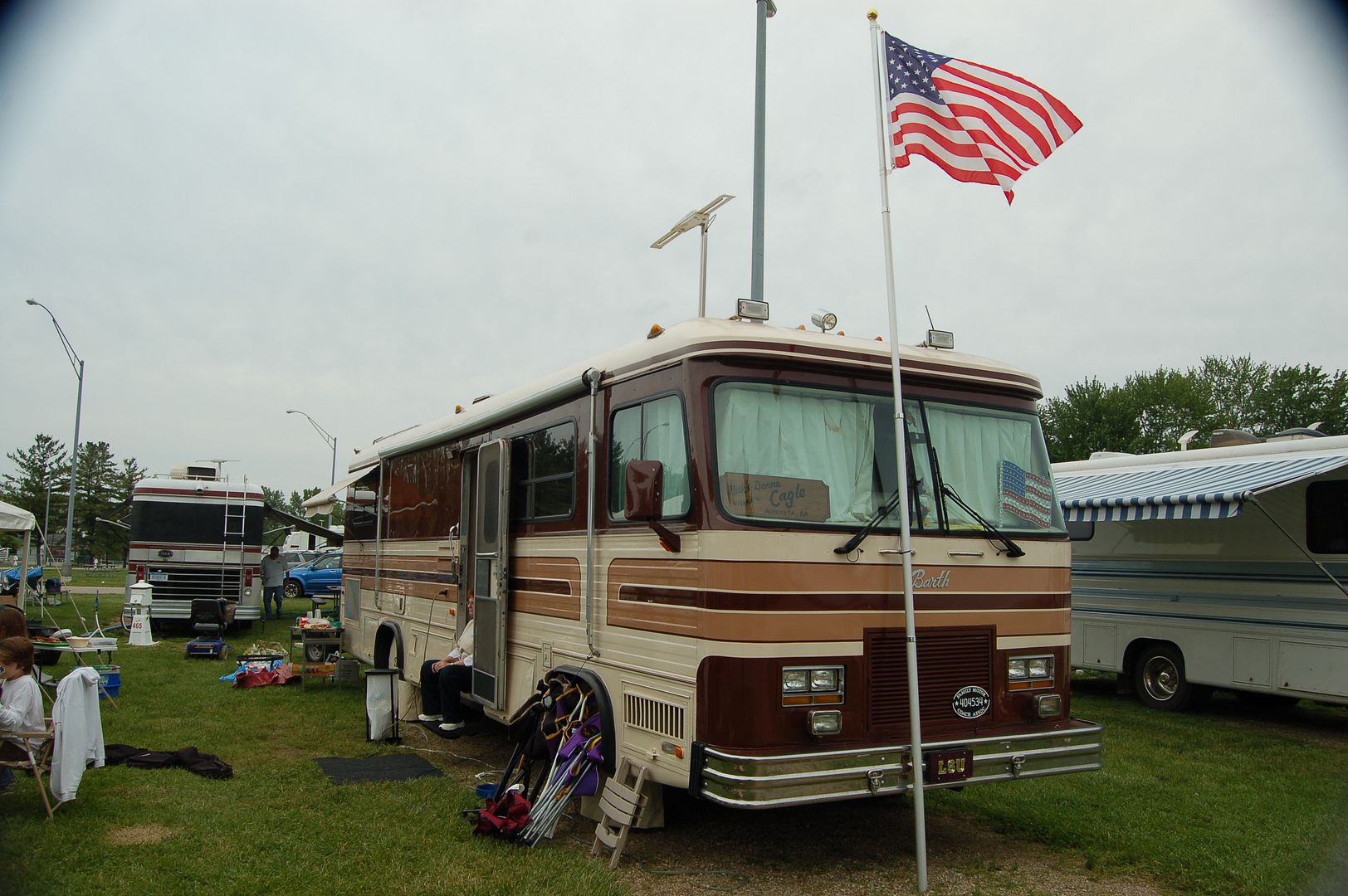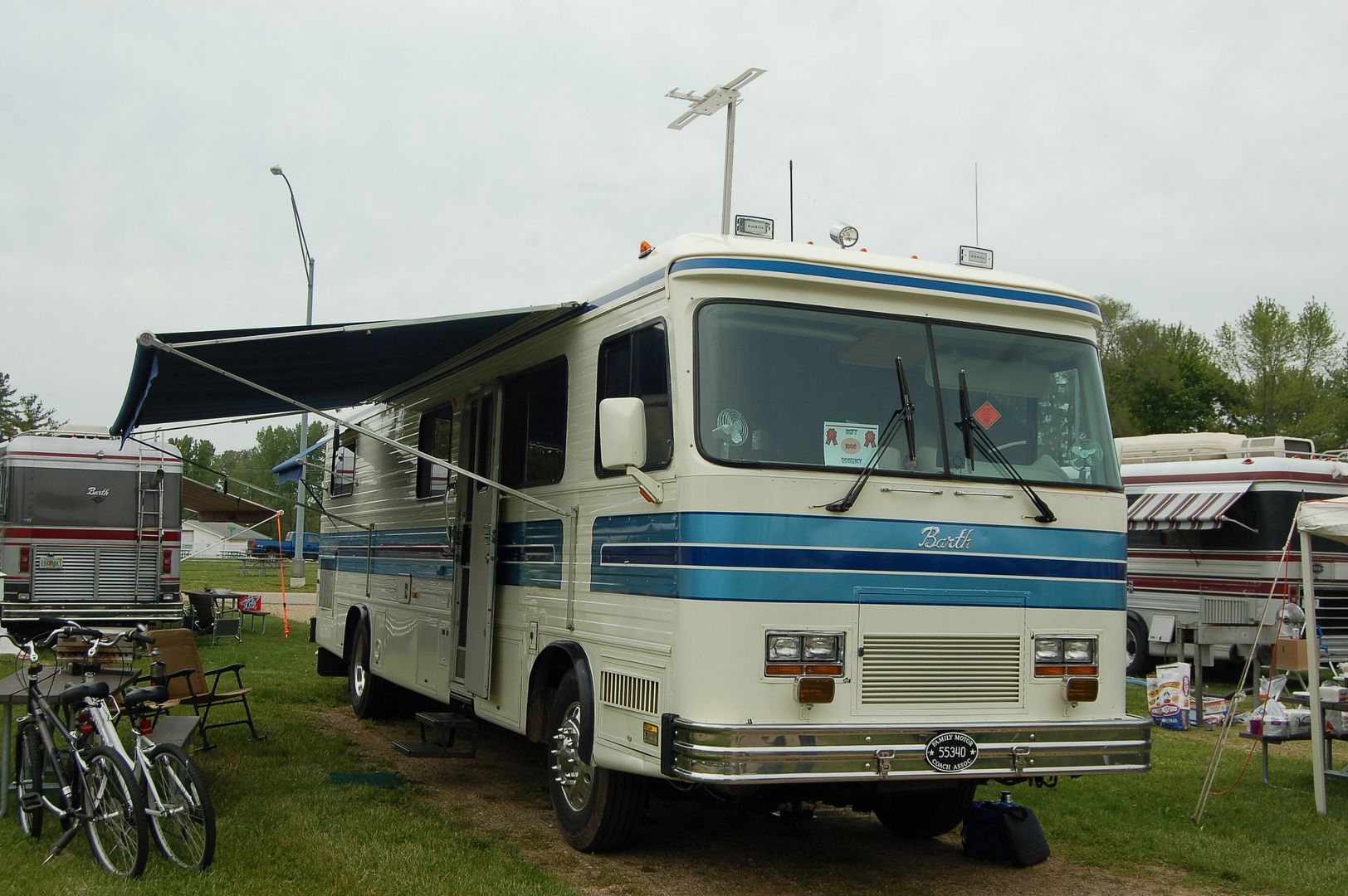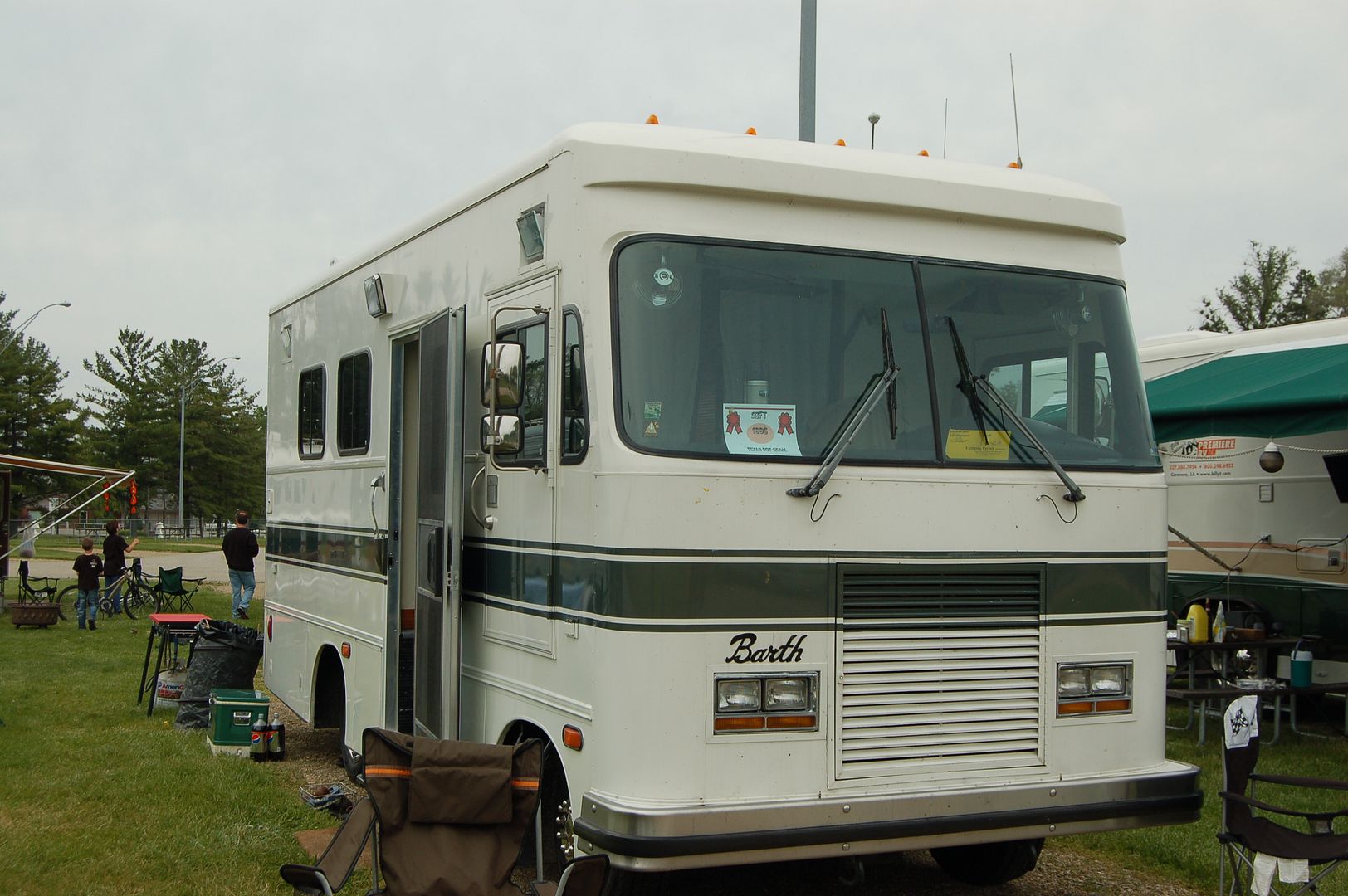 Billy T stopping by the factory on the way out of Dodge.
˙ʎ˙u ןןıq- "ǝןƃuɐ ʇuǝɹǝɟɟıp ɐ ɯoɹɟ pןɹoʍ ǝɥʇ ʇɐ ʞooן ɐ ƃuıʞɐʇ sı ǝɟıן oʇ ʇǝɹɔǝs ǝɥʇ"

---

---

1990 Barth Regis Widebody
8908 0128 40RDS-C1
L-10 Cummins
Allison MT647 Transmission
Spartan Chassis
1991 Medical Lab Conversion
9102 3709 33S-12
Ford 460 MPFI
C6 Transmission
Oshkosh Chassis

---

---

---

Quick Link: Members Only Link To Send Me A Private Message