Hi everyone,
Well, the rally is over and it was fantastic. From the moment each Barthmobiler arrived, we developed a real friendship. Anyone visiting us would have thought all of us were old friends. It was really amazing.
We had superb weather, Friday was a bit humid, but Saturday and especially Sunday were warm and dry. We did have 30 seconds of rain Friday evening, just enough to qualify as a rain storm.
We spent a lot of time checking out each other's coaches and asking questions. Impromptu seminars popped up frequently. We all learned something important and we all left thinking about how we would upgrade this or that.
The Barth custom coach lived up to its name as the three Breakaway's there were certainly different. Jack White's Regal was on the John Deer chassis and had as much under compartment storage as the Regency. Everyone was amazed to see that he had a large pass through compartment. This is a characteristic few Barths possess.
I have attached more pictures below of the rally. Some are the same as we posted during the rally, but now have names associated with each family and their Barth. We had six Barths, one Regency, three Breakaways, one Regal and one Barth police command center (basically a Regal on a P30 chassis).
Everyone agreed that this is a must repeat event for next year. Those who attend will really enjoy the company and have a lot of fun. We may even expand the length of the rally from a weekend to four days to include an excursion of two. The area where this rally was held (Sturbridge, MA) has a lot of local attractions work checking out.
Any one who would consider attending this event next year, please post your thoughts. This will help in our planning. Also, this particular weekend may not have been the best time. Suggestions on a date for next year's rally would also be useful.
Here are some pictures I took, I am sure come of the other campers my share some of theirs as well.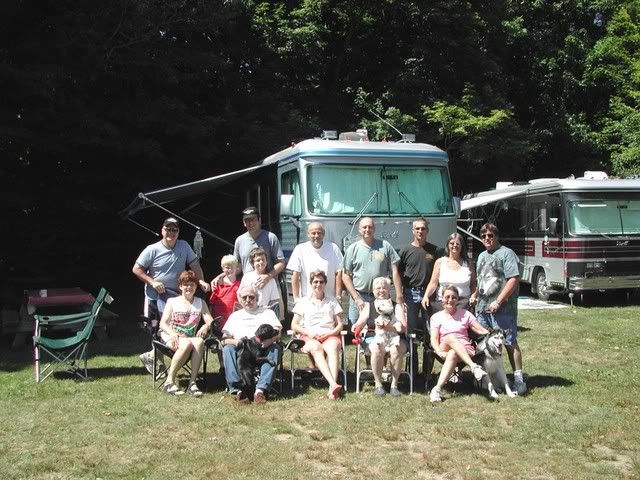 New old friends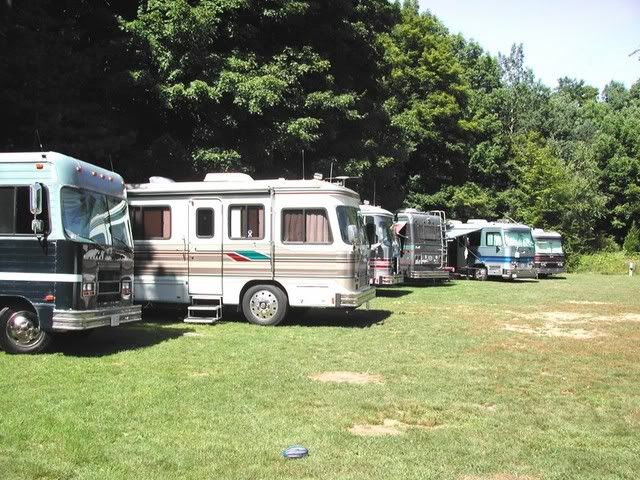 The Barth line-up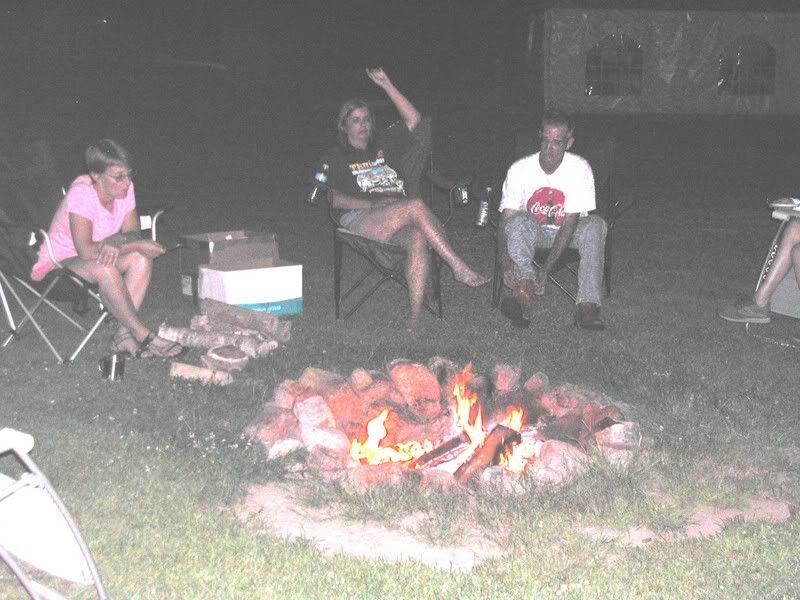 Tall stories around the campfire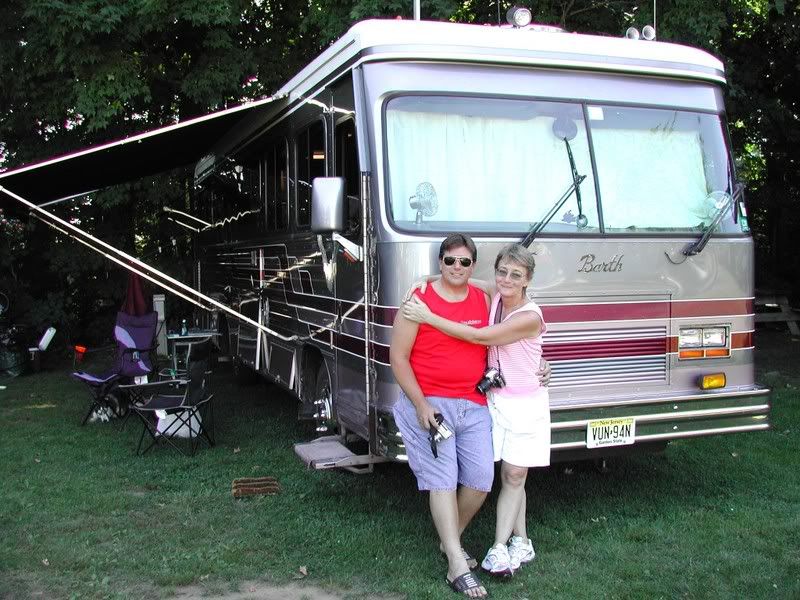 Bruce and Kathleen Shaw, Vineland, NJ (Bruce & Kathleen)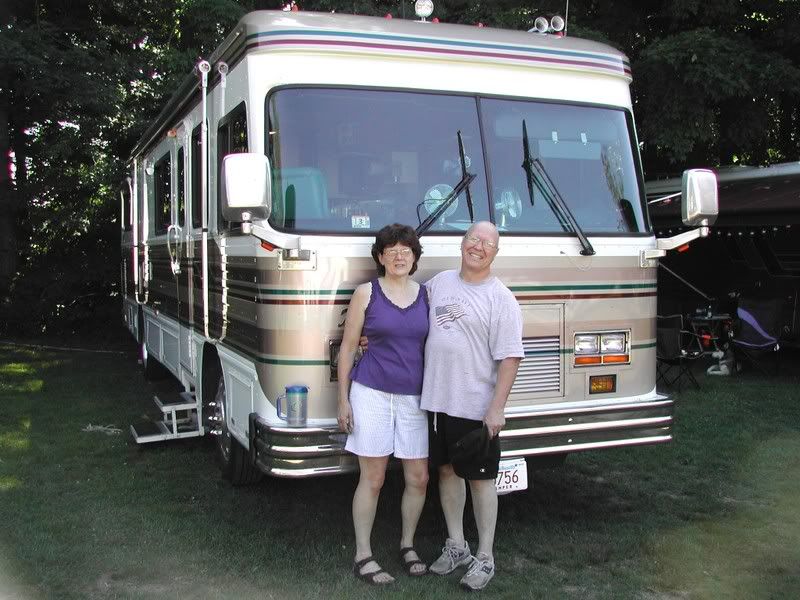 Dick and Nancy Muise, Springfield, MA (Rick)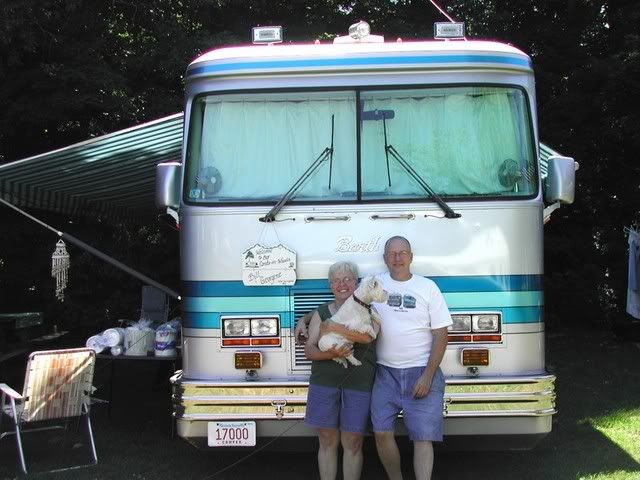 Bill and Georgene Goodwin with Bailey the dog, West Springfield, MA (Bill G)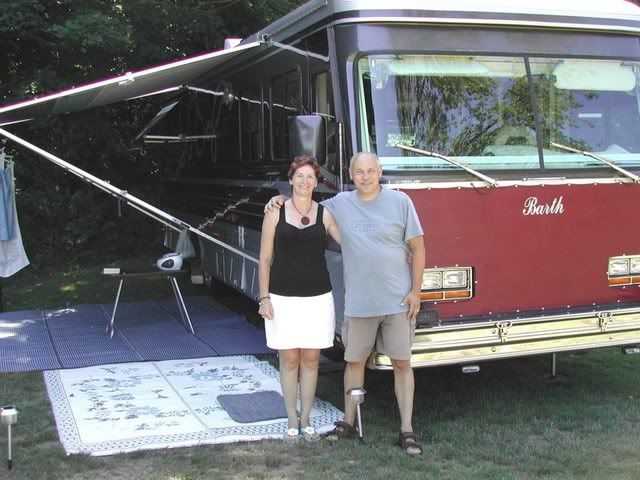 Real and Maggie Lalonde, Shefford, Quebec, Canada
(Raymag)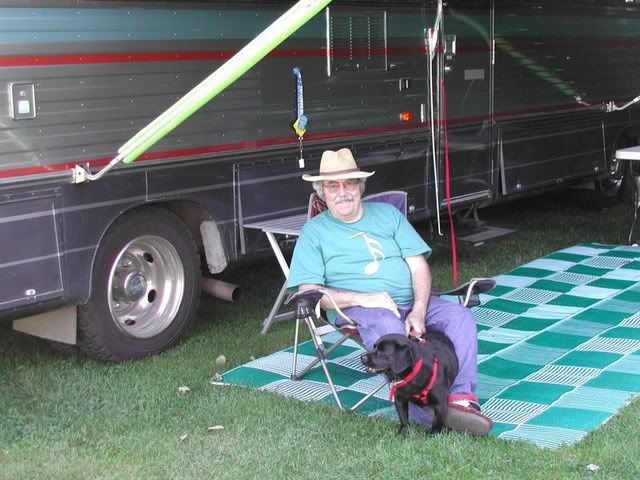 Jack White with Zack his dog, Strafford, NH (Jack)
Here is the link pulled from Rick's post on the Barth Rallies and Get togethers forum. He did a great job on this video of the rally.
Click below and wait a minute. To start the video click the start arrow in the lower left corner of the video screen. It is a large file, so it takes a few seconds to download.
http://web.mac.com/rpmuise/iWeb/Site%202/Movie.html
Bill G
Bill & Georgene Goodwin
92 (Feb.) Regency 36ft
300hp Cummins
Gillig Chassis (1990 build date)
2014 Honda CRV toad
10Kw Power Tech Gen w/ Kubota diesel engine
Can accomodate Barth visitor with advance notice