Barthmobile Portal
Surprise mini GTG Jackson MI
05-11-2017, 08:34 PM
Steve VW
Surprise mini GTG Jackson MI
Mark D, a former Barth owner (Mogan David on this site) had a birthday this week. His friend Sharon called Kevin, Kevin called me, then called Lou from Allegan, etc. (We didn't post here because we were afraid Mark would see it.)
We arranged to meet at an RV park near Jackson, MI where Mark lives. (Hideaway RV park) Kevin, HelenJo, Liz and I arrived on Tuesday, Lou and Barb on Wed morning.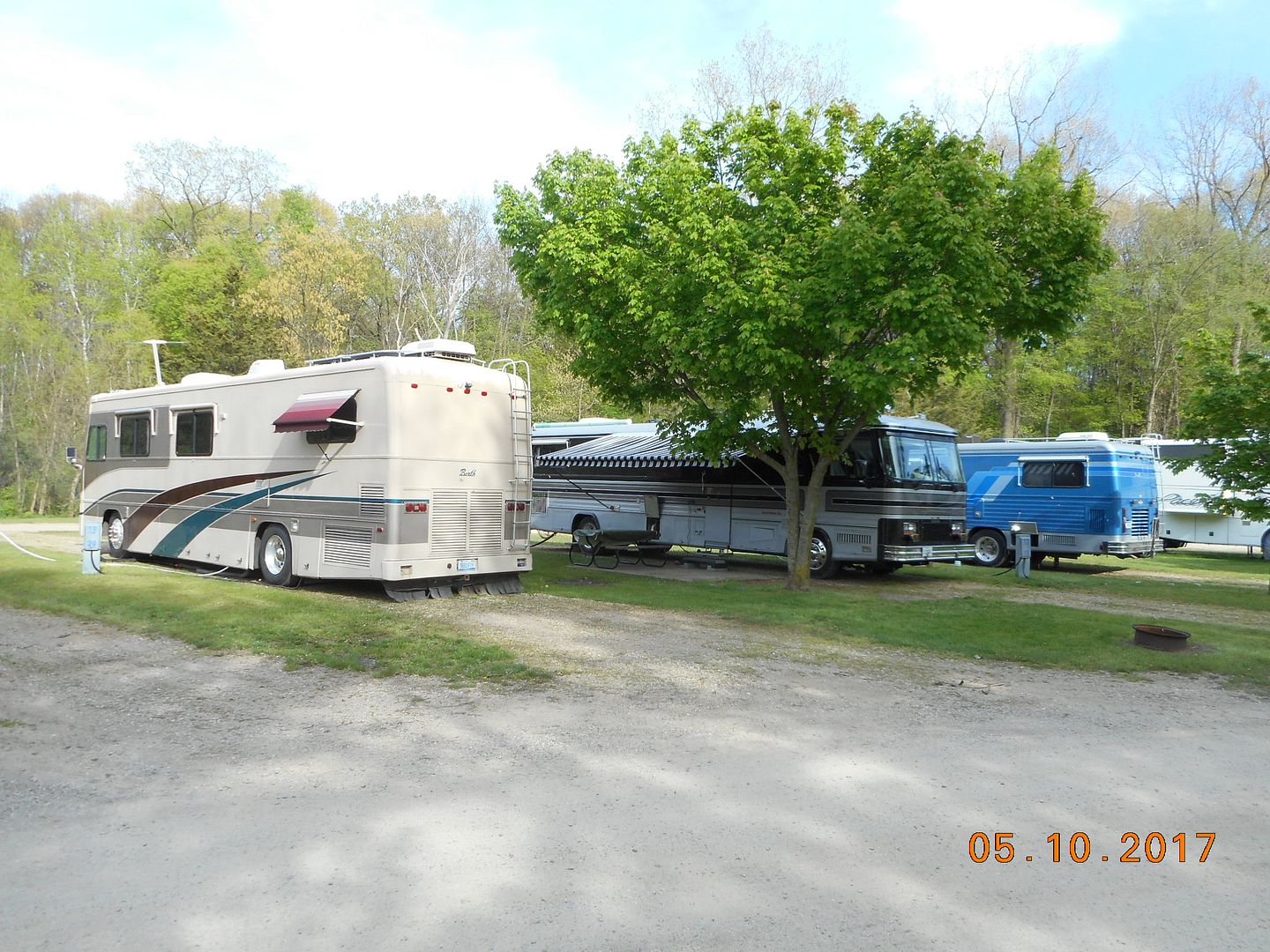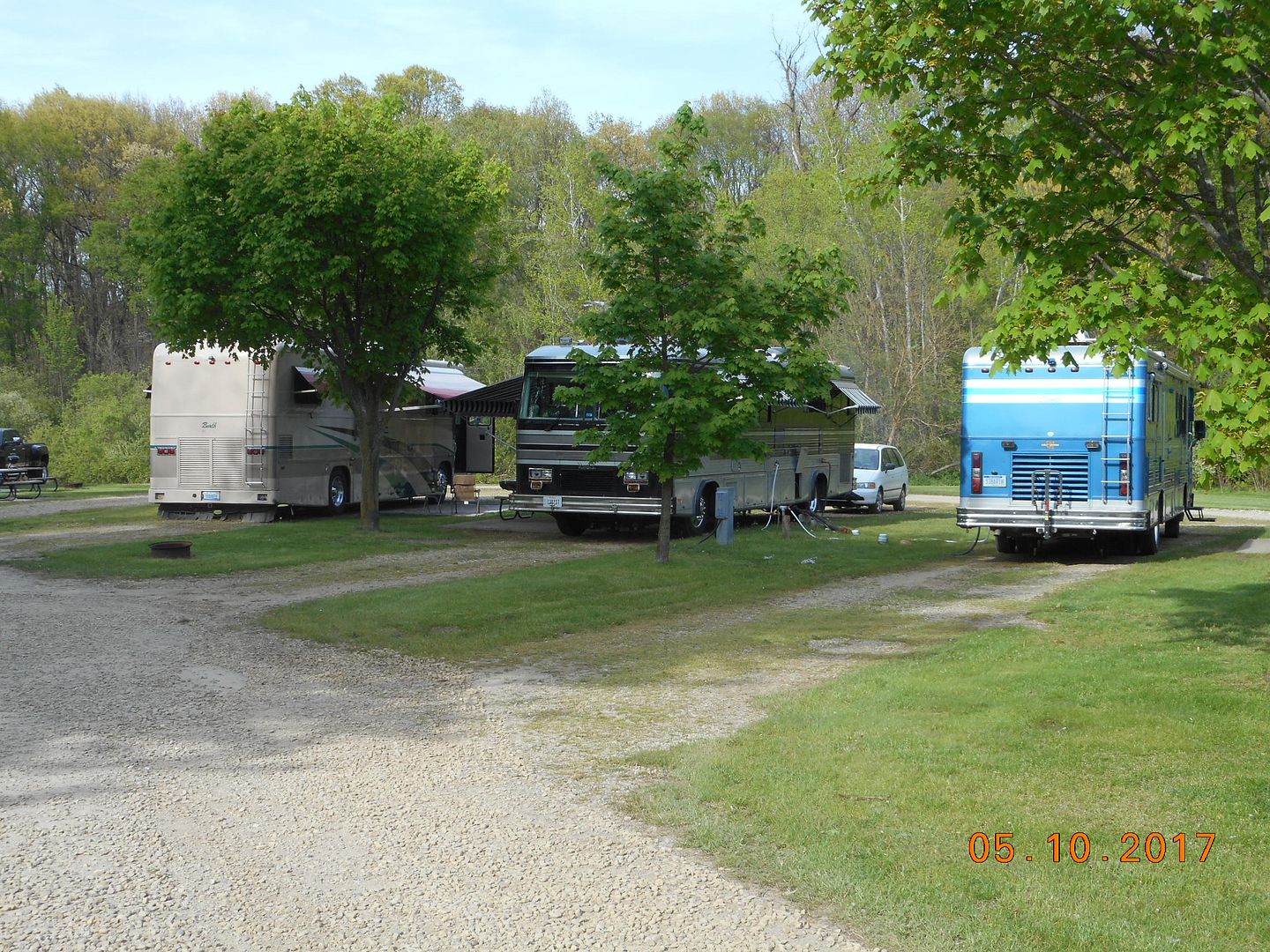 Sharon brought Mark to the park Wed evening on a ruse about checking out a campsite. It worked perfectly! Mark had no idea and was very pleased and surprised.
We had a little food and some firewood so we had a good time.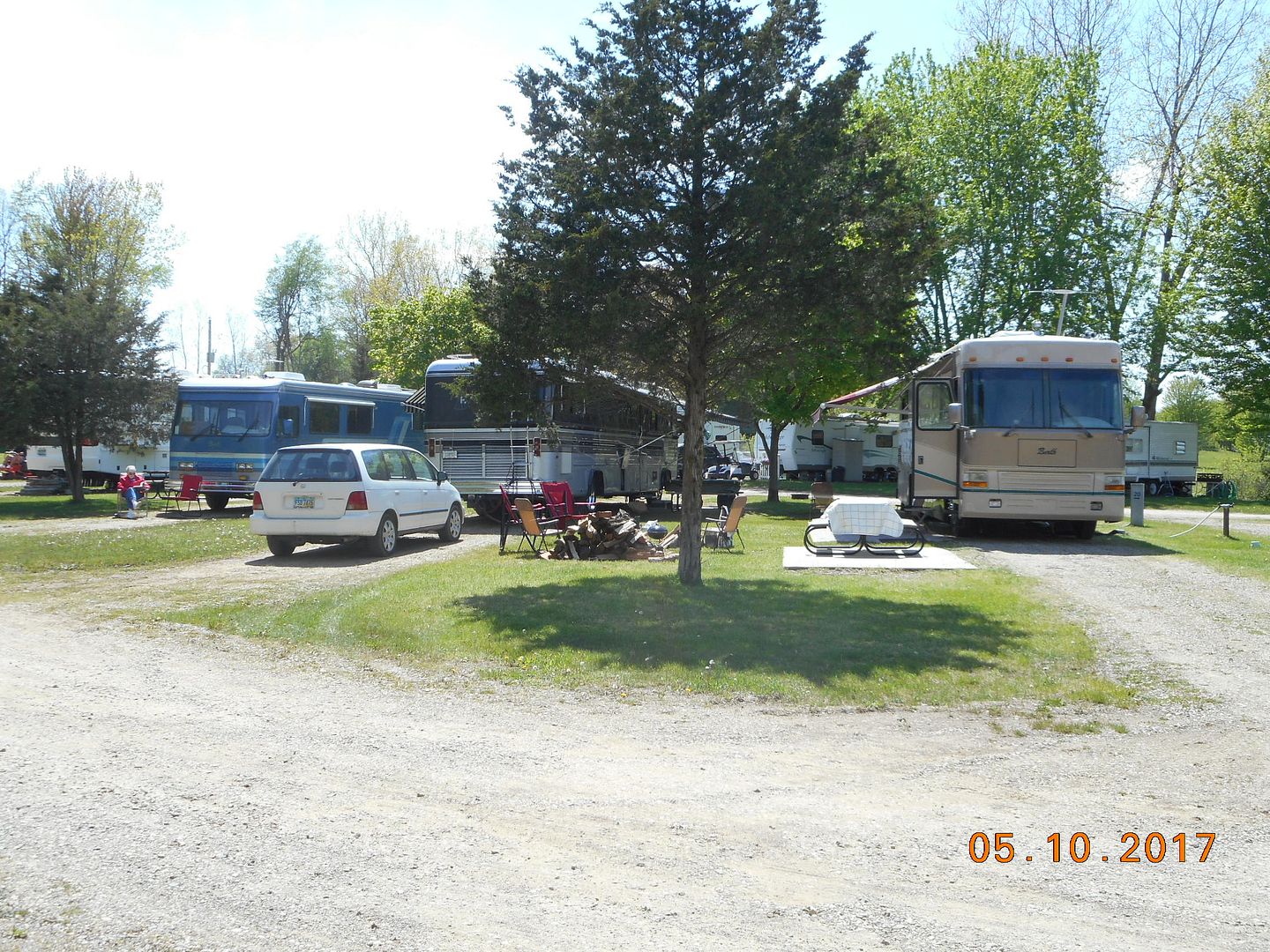 Had a great evening, forgot to take pics. This morning was damp but the fire was nice.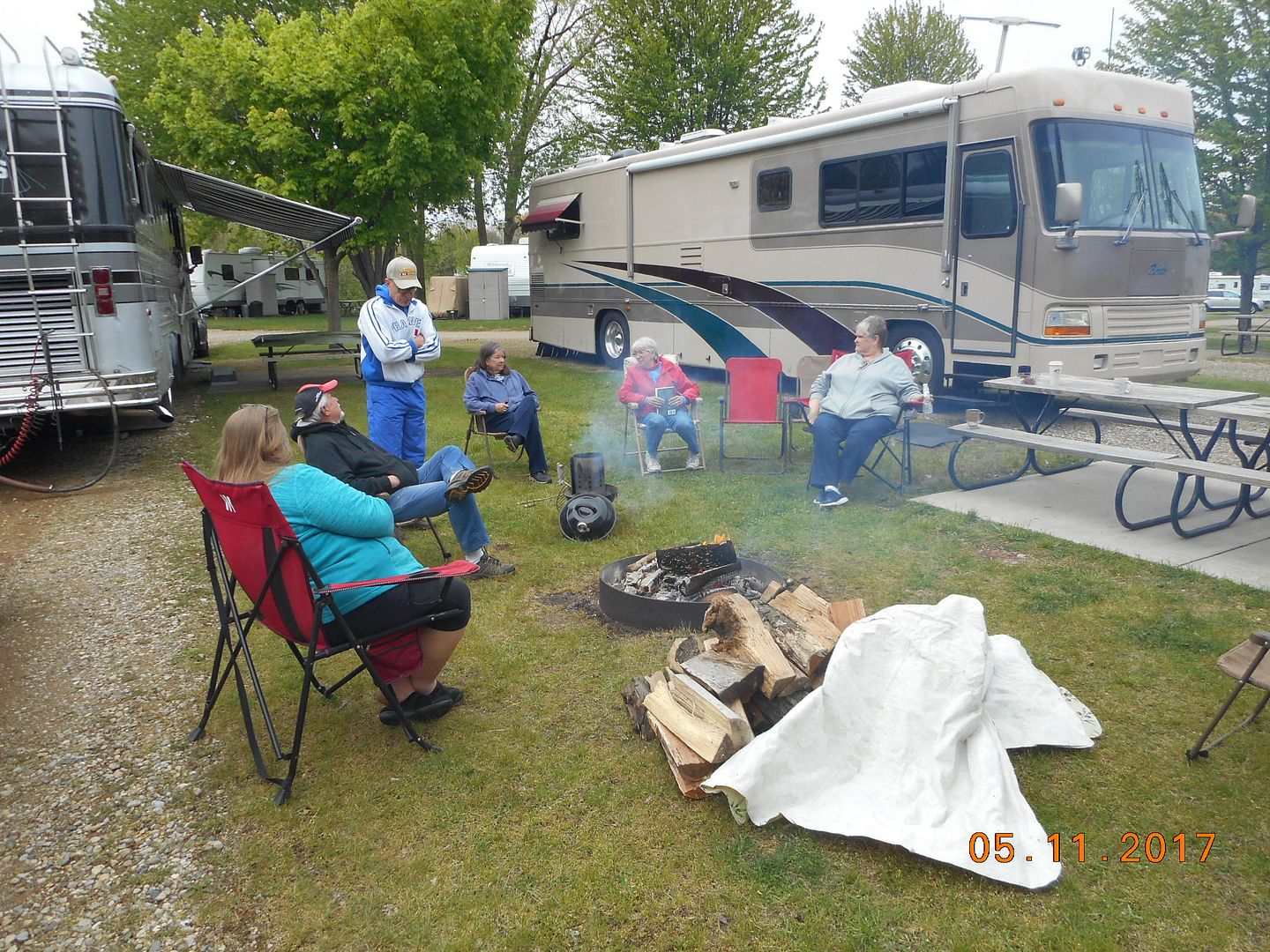 So, where is Kevin? (Hard to catch this guy...)
We had lunch together, Liz and I checked out about 230 and got home around 630. What a great time.

Hideaway is nice small RV park, near I-94 exit 145, tucked away in the trees. A swimming pond and nice sites.
The weather was great both days, 60s, rained just at night. Spring is finally getting to southern MI. (On Tues AM when we left Kalkaska it was 22 degrees, frost the previous three nights!)
Thanks to Sharon and Kevin for a good Bday Barth time.

Have Barths, will travel



9708-M0037-37MM-01
"98" Monarch 37
Spartan MM, 6 spd Allison
Cummins 8.3 300 hp
05-11-2017, 09:17 PM
Mary Ray
Always nice to have a GTG even if it is kinda short notice. Glad to see Barth coaches on the move.


Mary

Don't mess with us old folks, we don't get old by being stupid!
1968 Barth trailer, 1975 Barth Motorhome and 1985 Barth Motorhome


05-12-2017, 07:02 PM
Kevin
I can not improve on the photos

Steve VW

posted.
---
Other news. I did make an improvement on about 1 square foot of Steve's Barth. With my equipment I did polish [pol-ish] a tiny area of Steve VW's Barth Monarch. We all Spoke Barth "Latin" about our old rigs. Steve and Lou chatted about airplane stuff also. Everyone ate too many burgers, hot dogs birthday cake, ice cream, macaroni salad, and S'mores. Barb, blessed us all for a safe trip home.
---
All Barthmobile members are home safe now. A fine time was enjoyed by each and every member.
---
Thanks again Steve for the "camera" type pictures.
Cheers
05-21-2017, 06:02 PM
Mogan David
It was heart-warming to be honored, for my birthday, by a gathering of Barth friends from the Great Lakes area.
I thought I was going out to dinner with (only) Sharon -- probably at Grand River Brewing. But, right after she picked me up, at my house, she said she wanted to take a quick look at a nearby campground. said her daughter and son-in-law were looking for another place to use their pop-up camper this Summer. We used her phone as a GPS to find Hideaway campground. Although it is only about seven miles due North of my house, I'd never seen it.
When we first pulled in, a group of people waved at us, near the entrance. I told Sharon, "It sure is a friendly campground". As we drove in a little farther, and closer to the group of people, one person in particular held my attention. It was a lady with a remarkable resemblance to HelenJo. I then focused, one by one, on the other individuals of the group. I was shocked and astounded to suddenly realize I was looking at Liz, Steve, Barb, Lou, Kevin and, of course, the real HelenJo.
WOW!!
They must have wondered what was wrong with me. I did not immediately get out of the car and greet them. NO! I was sitting there fumbling with the child-safe door locks in Sharon's Honda. After getting beyond that obstacle, I enjoyed the evening and part of the next day with my friends... THE BEST SURPRISE BIRTHDAY EVER ;-)
Thank you, my friends!
05-22-2017, 06:21 PM
Kevin
This surprise together would not be possible without our wonderful host Bill NY. Thank you

Bill NY

for

maintaining

this friendly community for the members here.

This was short but totally enjoyable.
05-12-2018, 09:45 AM
Kevin
quote:

Originally posted by Steve VW:

Mark D, a former Barth owner (Mogan David on this site) had a birthday

Have Barths, will travel
---

Dug up this old post.

Here is a birthday

for this year.
05-13-2018, 09:24 AM
Mogan David
quote:

Originally posted by Lou:
Great memories!
It was WONDERFUL !