Barthmobile Portal
1974 19' Class C Barth
08-01-2017, 08:57 AM
khand
1974 19' Class C Barth
Reaching out in hopes to help my parents find the value of their 1974 Barth. They are strongly considering selling it, but we've had a hard time finding any recent comparables. Can anyone point me in the right direction or give me your opinion on current market value.
Some things to know:
There are 58,548 original miles
It has been kept under cover for at minimum 25 years.
Has a 4k watt generator
Working [Roof] AC and Heat
All original manuals and paperwork will be included
Working gas range
Working 12v or 110 refrigerator
No known issues with plumbing or roof, but the roof has had one repair.
Cab AC does not work
I'm having trouble uploading photos, but I do have them available and will attempt to upload in the thread.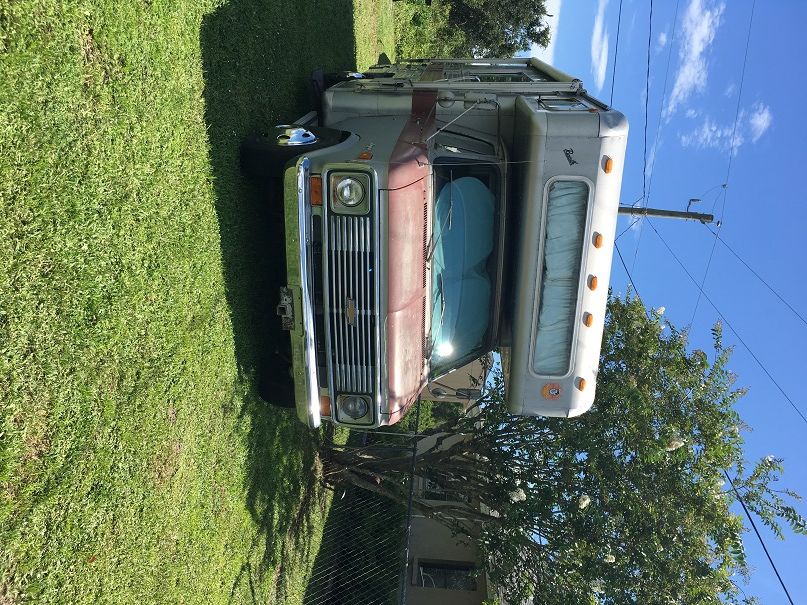 08-01-2017, 08:58 AM
khand
Additional photos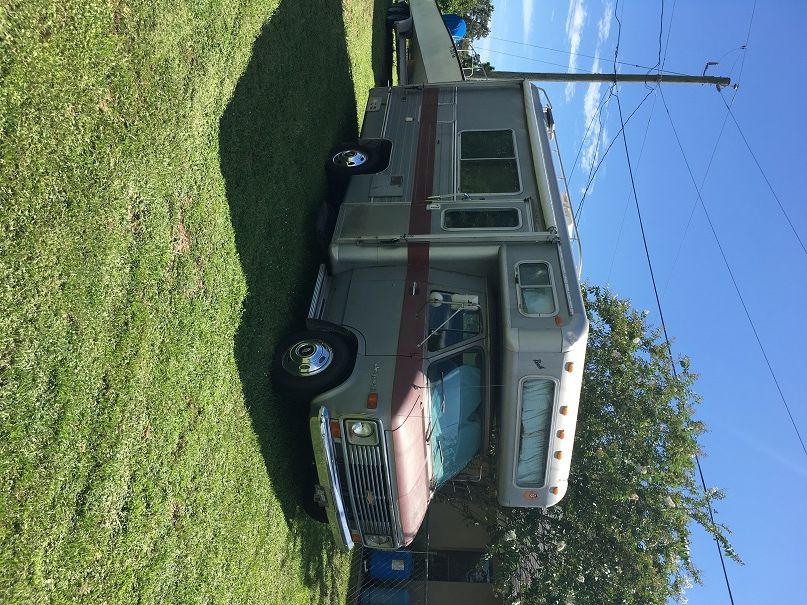 08-01-2017, 08:59 AM
khand
Additional photos 2
08-01-2017, 01:54 PM
Rusty
Welcome to Barthmobile. Photos sent are fine for now.
Where is the Barth located?
Rusty
---

"StaRV II"
'94 28' Breakaway: MilSpec AMG 6.5L TD 230HP
Nelson and Chester, not-spoiled Golden Retrievers
Sometimes I think we're alone in the universe, and sometimes I think we're not.
In either case the idea is quite staggering.
- Arthur C. Clarke
It was a woman who drove me to drink, and I've been searching thirty years to find her and thank her
- W. C. Fields
08-01-2017, 03:30 PM
khand
Hi Rusty.
The Barth is located in Punta Gorda, Florida.
08-01-2017, 05:39 PM
Kevin
quote:

the value of their 1974 Barth.
Hi and thanks for offering your Barth for sale to our members. Please post your contact information and I am sure you will have members that would like to check it out and make you an offer. It is impossible to quote a "Value" without seeing the Barth in person. I do not recall any Class C Barth Coaches selling near 10K though. A guess, and not a "Value" as I said "it is impossible to quote a value," so my guess is 4K.
---
Please post a Data Tag picture also.
---
Good luck with your sale.
08-01-2017, 09:02 PM
ccctimtation
The files make it hard to tell about a '74 since the listings only go back to 77 or 79. Can you tell us the model length? Interior pics or layout drawing? Tank capacities etc. which should be in the literature.
Thanks


Money can't buy poverty

08-02-2017, 07:24 AM
Lincoln
Hello,
Could you post some photos of the interior and spot on the roof where it was repaired. Has it been sitting for a while?
**FYI**
There was a very similar one listed for sale in AR last month. They were asking $2200 and it sold in 3 weeks. There was another listed in OR on a dodge chassis special order with a big block and in very nice condition. Asking price was $3000.00
08-02-2017, 08:32 AM
khand
I'm not familiar with this forum, so I'm not finding how I can upload pictures. I will keep playing with it, but if anyone has advice on doing so I will take it.
I do not have a photo of the roof repair, but will make sure to get one by tomorrow. I will also try to find a diagram of the layout. It does sleep up to 6.
The Barth is 19 Feet. For it's age, and the fact that everything is original and mostly in working condition, I would say it's in very good condition. The pictures, when I figure out how to upload will show. The motorcoach typically gets used once a year, but my father is pretty religious about starting it on a regular basis.
I'll work on the photos. I can send them privately via e-mail, or maybe a private message in this forum if need be.
08-03-2017, 08:13 AM
Kevin
HI Evan, Keep us posted if you make contact with khand.

"Khand" must have missed my request for contact information.

Our terms of service does require good contact information when selling a Barth here on this forum.

I did not see an email in his profile either.

---
Good luck Evan, with your efforts to join the

"Mary Ray"

club of Multiple Barth camper and coaches.
08-03-2017, 08:52 AM
khand
So sorry, Kevin. I did miss that piece of your message. You are welcome to contact me at xxx-xxx-xxxx,email should be on my profile as I definitely used it to acquire my account and am receiving notifications of replies.
Please bear with me, I am new to this forum and am really trying hard to figure it out. I've e-mailed Bill directly asking for some additional help as I have no way to edit my own posts or to upload any additional photos because I do not have the "proper permissions". I'm still awaiting reply from him.
Again, I appreciate your patience with my lack of experience on this forum.
08-03-2017, 01:17 PM
khand
Kevin has graciously offered to share photos for me, but in the meantime I was able to find a way. Please see the below link for interior photos.
https://www.flickr.com/photos/...98@N06/shares/C4r2s7
08-03-2017, 08:49 PM
Kevin
This is a very well kept Class C Barth, from what I see here in the pictures.
---
Krista, you did a fine job on the photos.