Ok...lets just suffice to say Tina and I are obliged to put the Barth up for sale. Before I get too much grief, I will buy another Barth soon enough, Guaranteed.
For the record, I will not be listing this unit on any other sites for a couple weeks as we would prefer to sell to someone here if desired.
1996 Barth Regal.
Data tag #- 9610-S0047-23R-01
31,xxx miles
Fuel injected 454
Sale Price- $10,000 or best offer. Keep in mind folks, I am reasonable and will not be holding on to this unit for years till I get this figure or anything like that. If someone wants to pick it up tomorrow though, I will pull the post at $10,000
Kris Jones (cell) xxx-xxx-xxxx from 8 A.M. to 8 P.M. Eastern time.
It has:
-New alternator 08'
-freshly sealed roof 08'
-new front air bags 08'
-new brakes in 08'
-new fuel lines 08'
-new halogen exterior lights (5 in all) 08'
-new d.c. exterior lights Whelan Brand (3 in all) 08'
-new front axle 09'
-new tires 09'
-new paint from top of green stripe down in 08'
-new batteries in 09'
-HWH Leveling jacks (new board and all new lines in 08')
-Dash A/c and heat that work perfectly (not cheap I have proof)
-Bowmar dash fans
-6500 watt Kohler generator (not new but it might as well be. I replaced nearly everything, I will explain later)
-noise insulation for gen compartment
-Insta-hot water in galley
-2 burner stove in galley
-stainless steel microwave
-Birch cabinets (I am pretty sure they are birch)
-New side entry door with screen
-Inverter with Charge wizzard
-110 v a.c. only refrigerator (works perfectly)
-Flexsteel captains chairs
-Flexsteel queen size sleeper sofa. (actually still has tag)
-Brand new hydraulic arms on all under body storage doors
-2 rooftop ac's (Duotherm) with heat strips
-2 electric toespace heaters
-new fan/light in bathroom
-Trailer brake actuator (works perfectly)
-Class 3 receiver freshly repainted in 08'
-New manual folding entry step 09'
-Am/fm cassette
-Bright headlights (this is nice, I will explain)
-Lighted entry grabrails
It needs: (I could fix these things but I have been real busy)
-New wheel simulator for drivers front wheel. (it has scratches and stuff)
-New entry handles from Flemming Sales (unless your name is Jones)
-One ceiling light has a bad ballast
-one storage door hinge needs repair over drivers seat (interior).
-windshield wiper motors (they both work right now but they go at a different pace and it just drives me nuts so I assume you wouldn't like it either.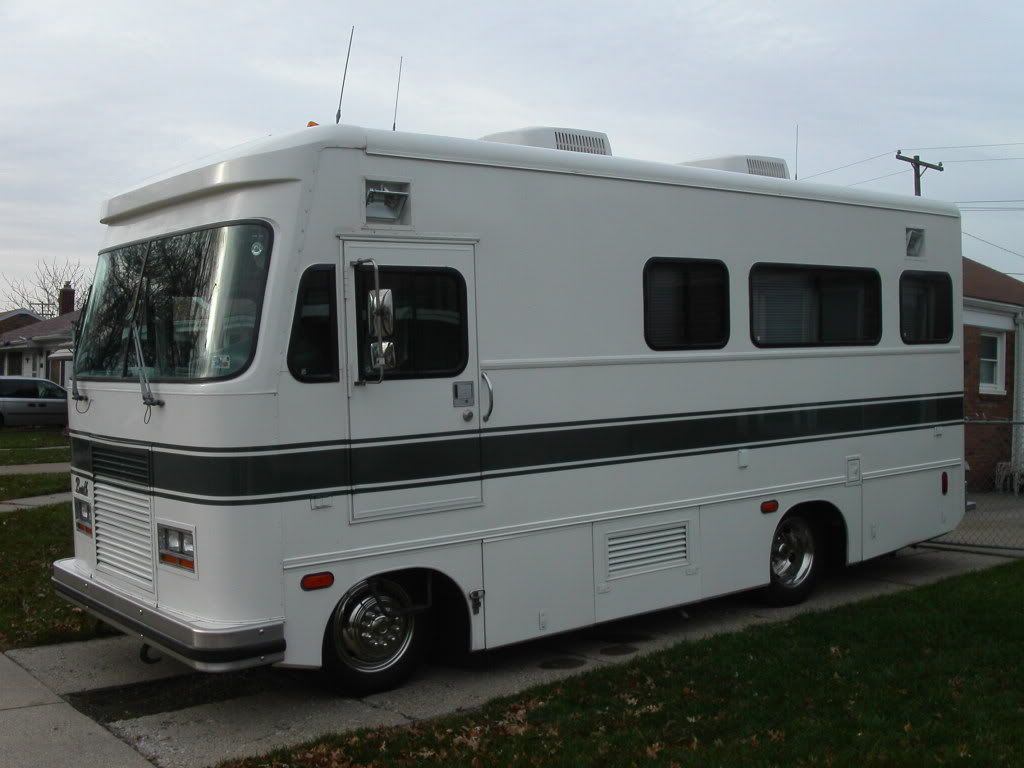 note the dc lights here, these are the old ones.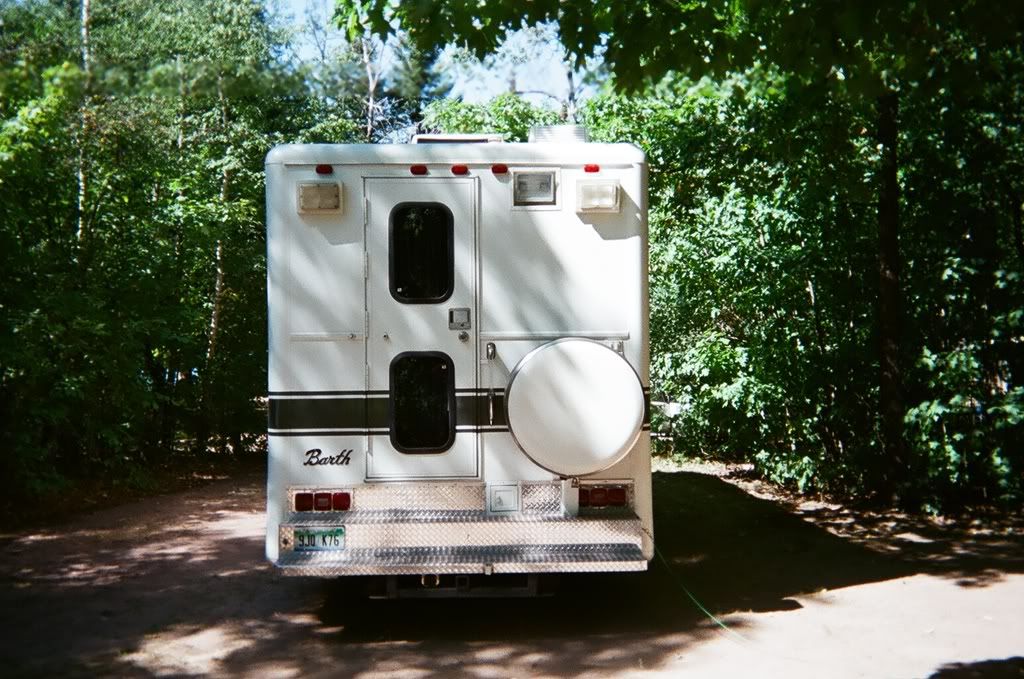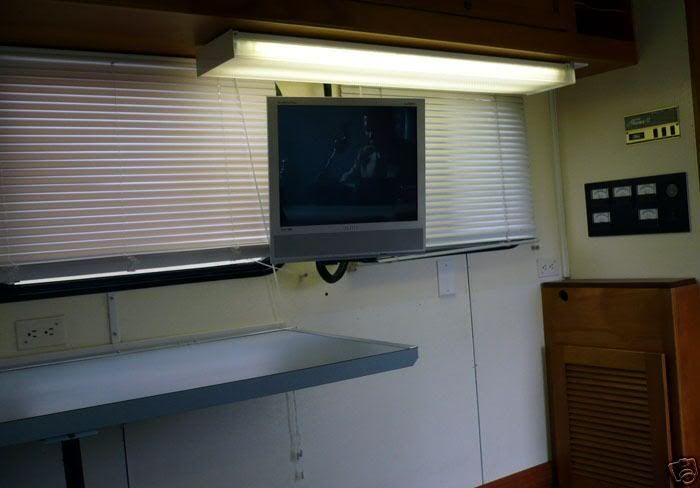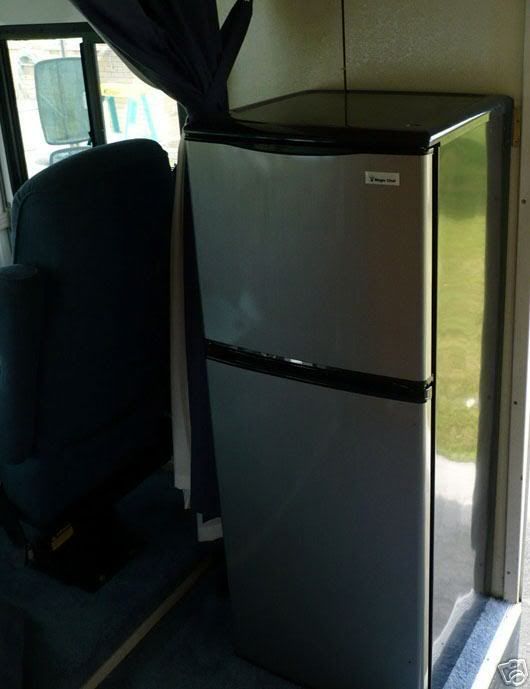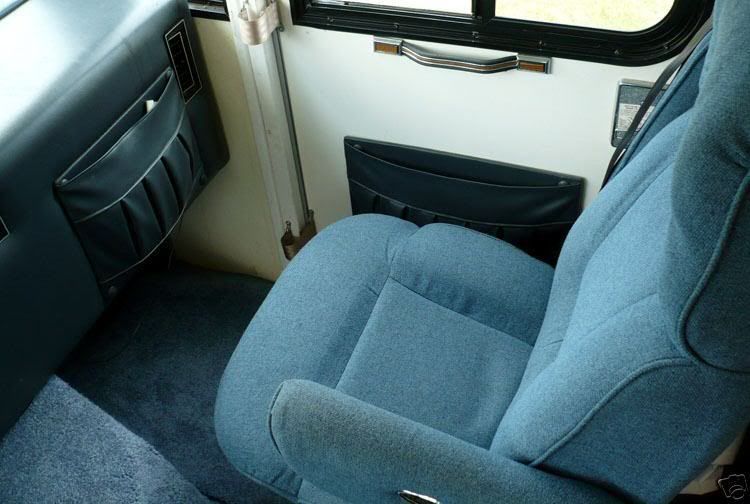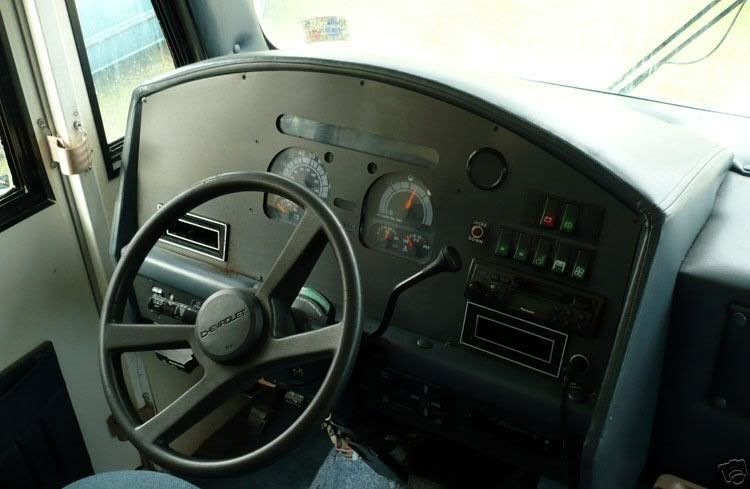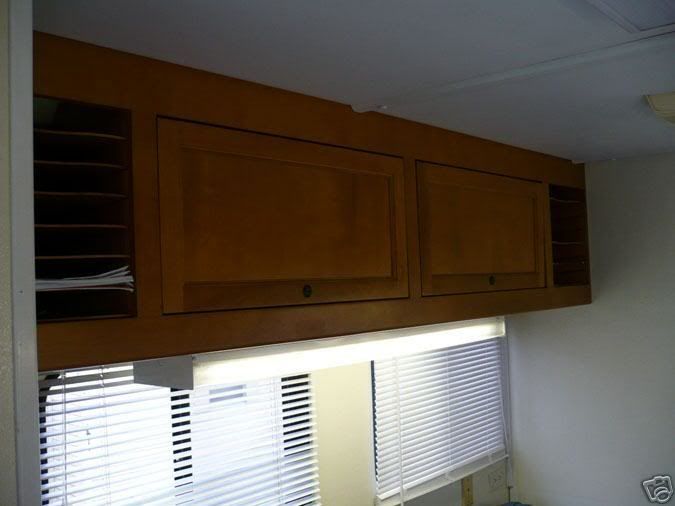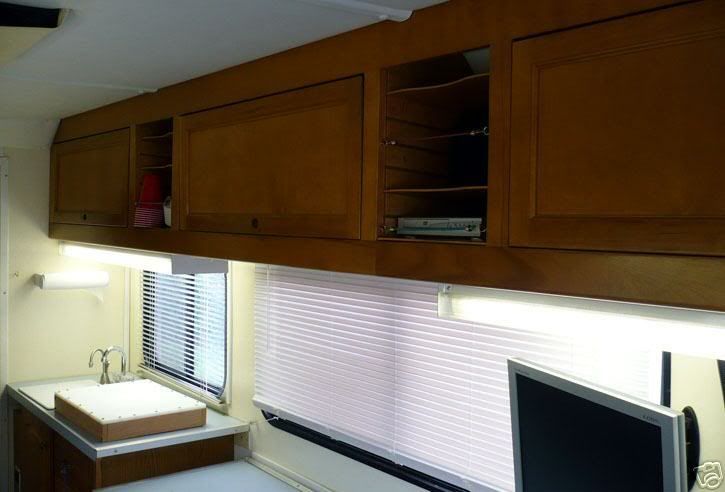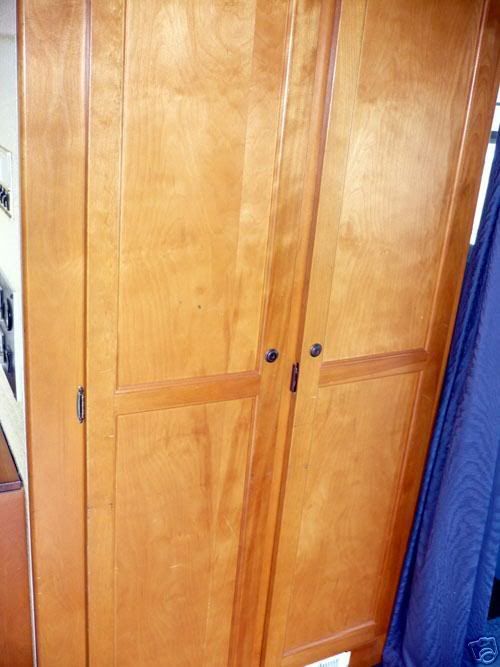 Just thought I would throw this photo in of what it looked like when I bought it. I will post a pic with the new a.c. halogen lights down the line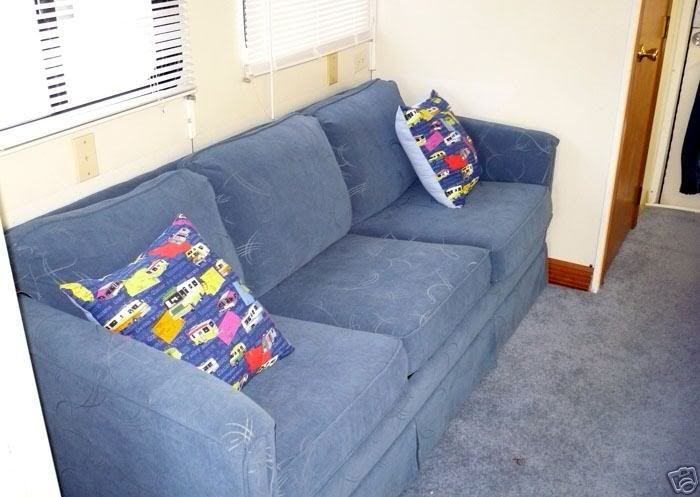 the new Whelan (d.c.) lights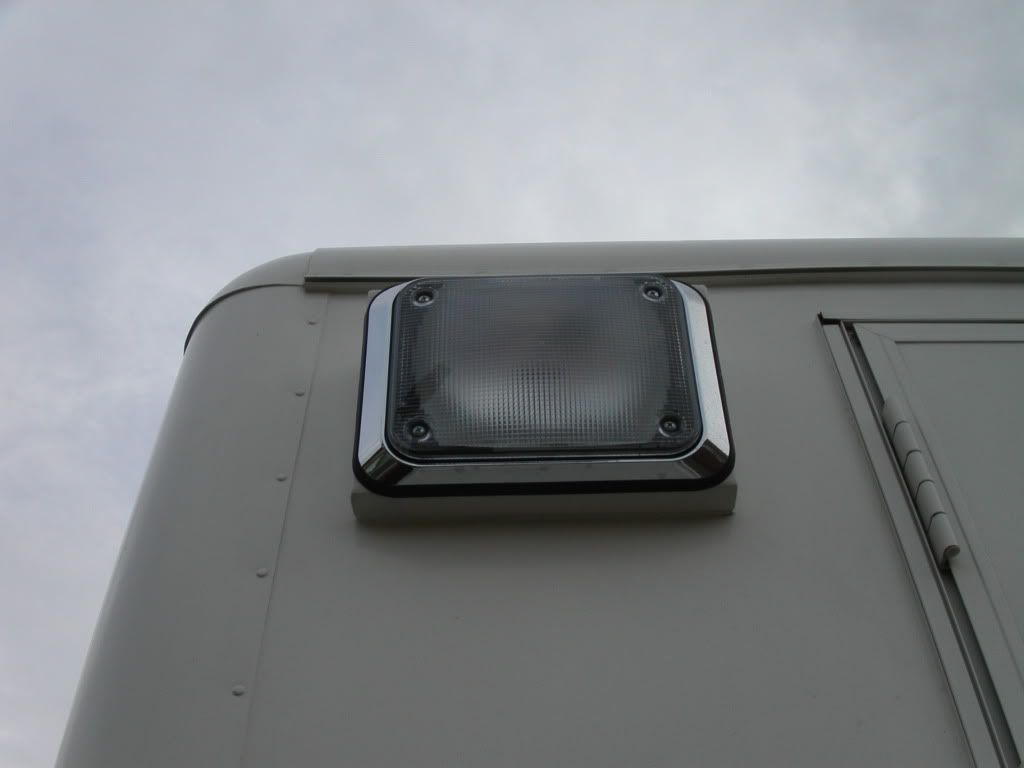 These are the handles that can be ordered for about 40 bucks a piece from Flemming Sales to say whatever you want.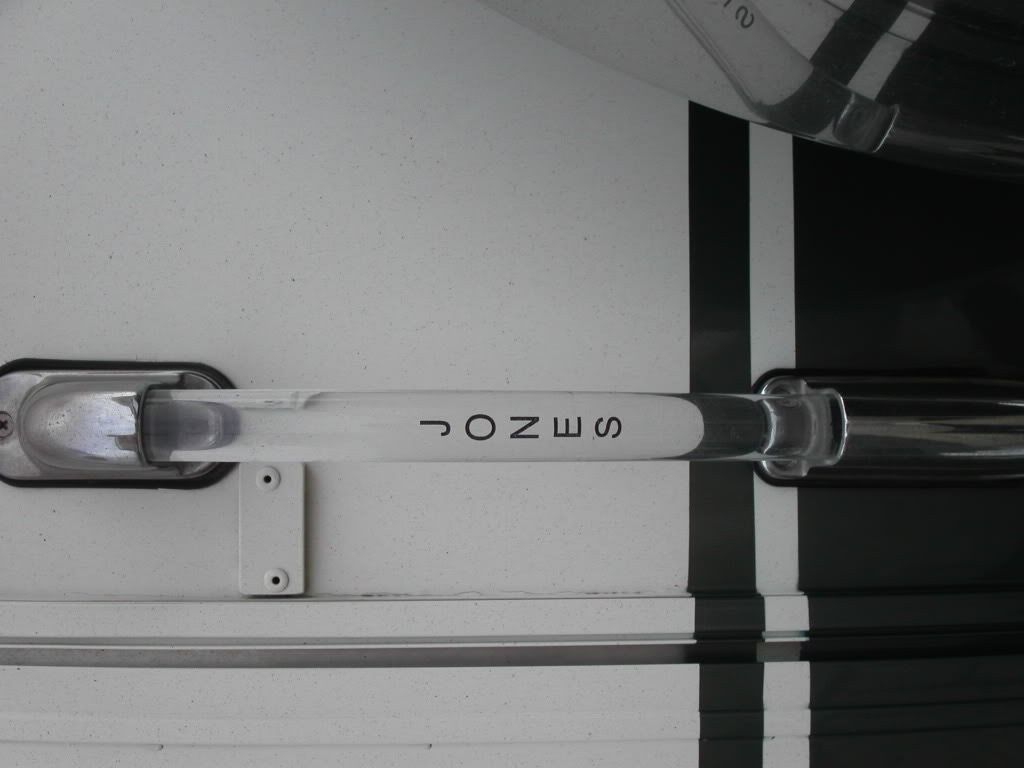 A few more notes: God knows I am no salesman, but the best part about this coach is the fact that I have spent lots to get rid of a lot of little problems. Granted this is mostly because I like to tinker but still,.. I would have no problem driving this Barth to Alaska. Heck, it took my Dad and I home from Ft. Pierce Florida with no problems at all before I did all this work and all I did was check the fluids and air pressure.
Oh, and one last thing, I bought the unit on eBay for $7800 and put about 10,000 miles and $11,000 dollars into it since 08'.