We wish to post our 1993 Barth Breakaway for sale. Here are the specifications: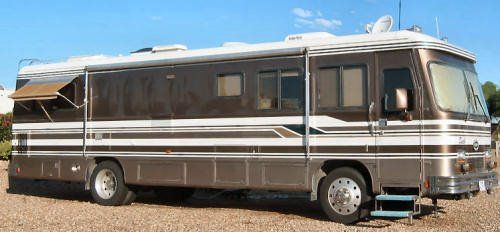 Spartan Chassis
230 hp Cummins Diesel with 103,000 miles
Cummins eBrake by Jacobs
Allison MD3060 6-Speed Transmission
HWH Levelers
Kwikee Electric Double Steps
ZipDee Awnings
Nobi RV Security System
7kw Kohler Propane Generator
Solarex Solar Panel
Velvac Heated Remote Control Mirrors
Safe-T-Plus Steering Control
Dual Hadley Air Horns
RayLine Remote Control Searchlight
Rear Docking Lights
Winegard RV Digital Satellite System
We are asking $28,000. For further information, please contact us at xxx-xxx-xxxx
[edit] Price reduction on 10/18/09. Coach is now listed at $28,000 [/edit] Bill N.Y.


Jim & Anne Dorough
93 Barth Breakaway