5.9L Cummins 6BTA turbocharged diesel engine with 4 sp. Allison AT 542 Transmission. Air/Hydraulic four-wheel disc brakes. Tandem axle. Spartan Chassis. VIN 4S7KT9T18NC with 111,690 miles. (See Addendum following).
I purchased this coach from Florida 2nd Owner on 11/2/04 with 94,756 miles. We lived in Tucson, AZ. at the time. Used coach to visit most western states, National Parks and other areas in Texas, New Mexico and the Midwest. Moved back to Missouri May 2013. Unit was housed in a RV Garage during entire time both in Tucson and Missouri. Unit has not been on a trip since 5/13 but constantly maintained. We are now 83 years old with dimming vision and other age-related maladies that don't blend well with the RV lifestyle.
Our Barth is original in most every way. That's Good and Bad ;-). You won;t need to redo someone else's botched remodel but, you MAY want to make some minor changes/reparis if you care to. These are as follows: Co-pilor seat works but needs a new right arm rest, Dash A/C doesn't work because we all know not to use it (ran generator while traveling to power the two roof mounted A/C units so whole coach is cool), cruise control doesn't work because we never used it, awnings work and can be used but are due to be replaced, cracked control panel face plate and the wall mounted hair dryer is not working.
By "original", I mean it still has the two original 13" RCA televisions. I did replace the radio with a Pioneer Sirius XM. The carpets and window covering are all original, and in good condition. Ditto for the bedroom covers, light fixtures and bedspread covering. I did put in a Sony backup camera.
Maintenance wise I used Evans Waterless coolant, Transyn transmission fluid, Syntethic fluid in diff, Shell Rotella synthetic oil for the engine and, Power serve Diesel Kleen Cetane Boost fuel additive.
I have the original brochure; build blue prints; Spartan Operators Manual; Cummins Operation and maintenance Manual; Barth Notebook with Original Sales Brochures. Even have the original Barth Work Order w/standard Equipment List and Options ordered. Have the Barth Key Fob too!
This is a good solid unit with many more miles to go. As we know Cummins claims that the 5.9 12 valve will go 300,000 miles before overhaul and quite possibly 500,000 if well maintained as this has been.
Price $17,900. Looking to sell before winter.
Addendum - 1992 Barth 30 Breakaway
- PAC Brake
- B&D Torque Convertor
- Billstein Shocks all around
- Toyo Tires @ 104,624 miles (7066 miles since install on 10/21/08). Tires appear brand new with no cracking since always stored indoors.
- Switch in-house for block heater
- Transmission temperature gauge
- Fleetguard fuel filter unit
- Backup Alarm
- CB Radio
- Defrost fans on dash
- 6.2 KW Kohler LP generator w/On-Off switch in bedroom
- HWH Lever controlled leveling system
- Docking Lights
- Fog Lights
- Exterior Porch Lights
- Lockable under coach storage boxes with lighting
- Roof luggage rack with ladder
- Roof mounted spot light w/ dash remote control
- Stainless steel wheel simulators
- LPG leak detector
- Queen bed with walk around access & under bed hidden storage
- Direct hookup from LPG tank for grill with hose
- Rosen aircraft style windshield Sun visors
- Lighted main entry grab rail
- Two vent fans, one w/thermostat control
- Auxiliary backup lights
- Two gas furnaces
- Two A/C Units
- Old english birch and oak cabinetry w/ Laural Mist interior option
- Exterior paint color is Gray, Black and Maroon
- Pull out sleeper sofa
- Folding Dinette
- Seperate Head bathroom with separate Stand up shower
- Water purifier at Sink
- Full Galley w/ Range, Gas/Electric fridge & Convection Microwave oven
- 6-way Electric Captains Chairs
Repairs/Add-ons:
- Replaced front axle brake calipers and tie rod ends (103,470 miles)
- Replaced Fuel Solenoid Kit, Transfer Pump and Cummins Diesel Injector Pump (104,522 miles)
- Replaced the Air Dryer engine unit (7/05)
- Replaced Black Water Tank and all fittings (6/11)
- Put in Steer-Safe Stabilizer System (7/11)
- Installed Reman. Allison Tranny (7/11)
- New Kwikee Electric Steps (2/05)
A Well-maintained, non-smoking coach of the quality and fit of the finest motor coach ever built! NO shake, NO shimmy, NO rock and roll.
(Warning, When motor camping, many envious/curious campers will visit you to look over the Barth. Try not to gloat.)
vhhare@yahoo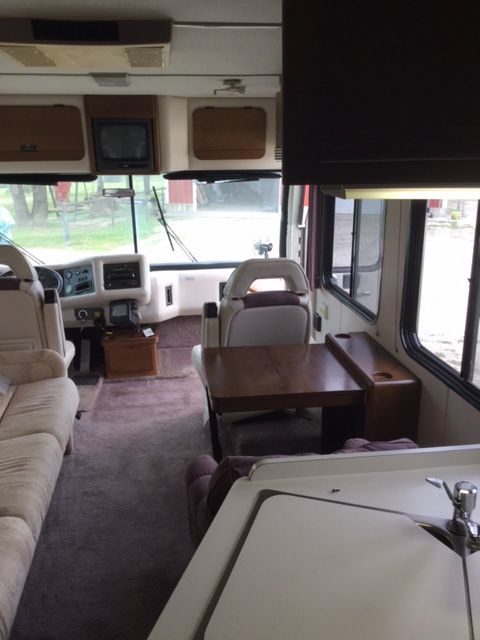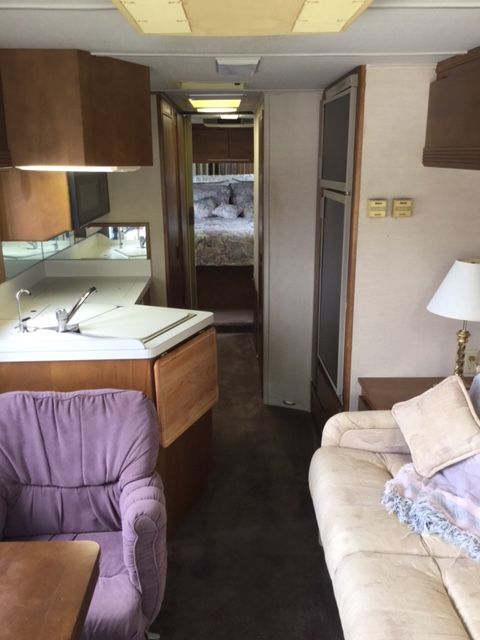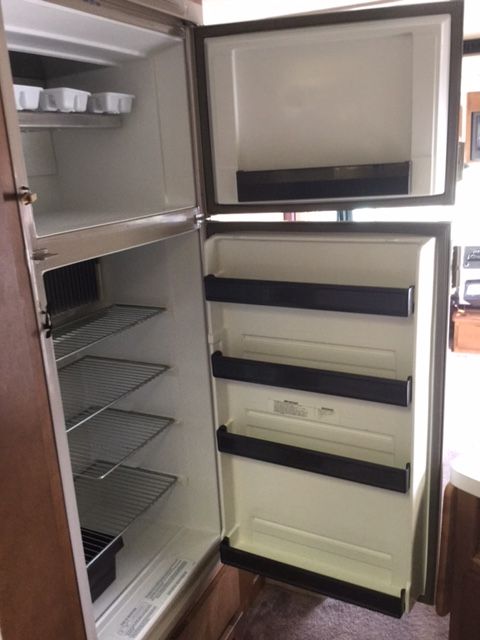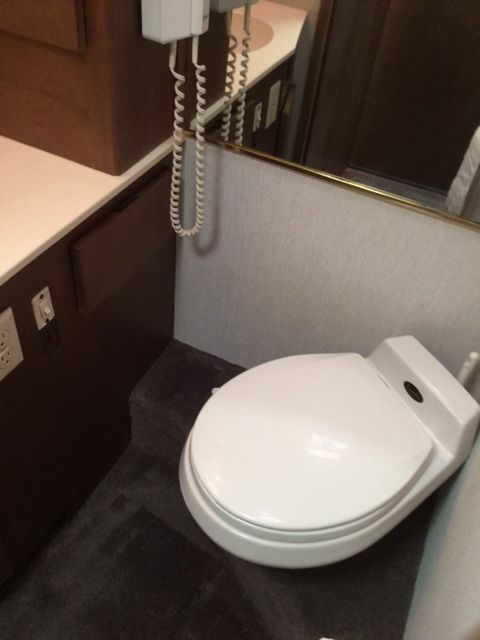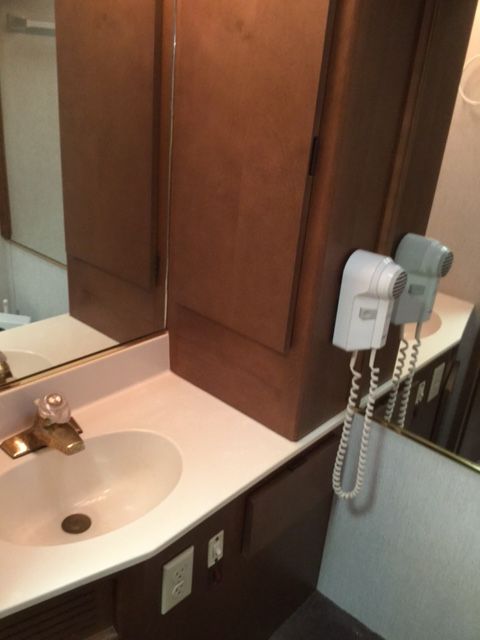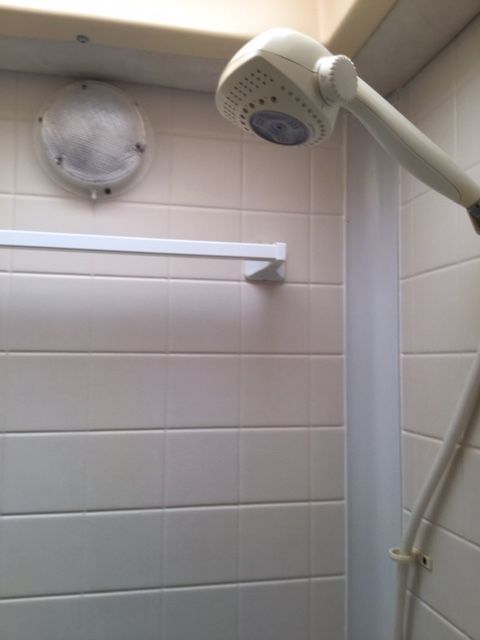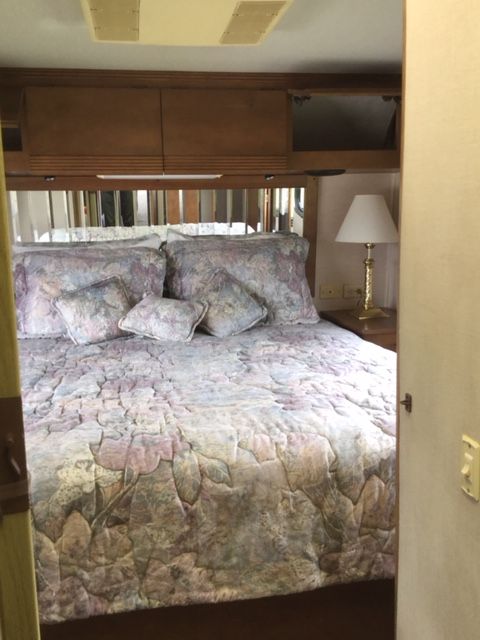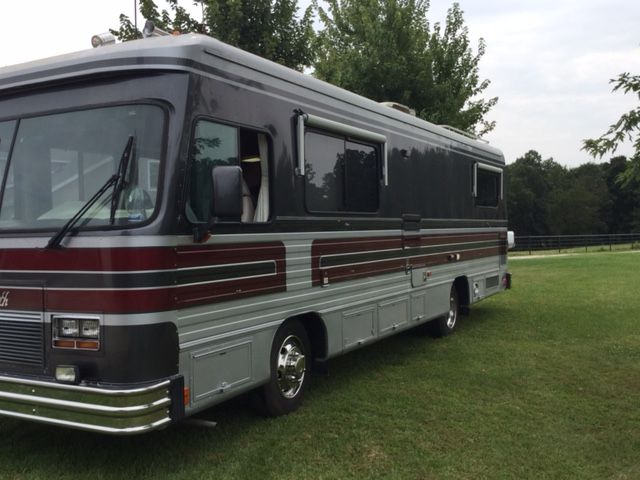 Virg Hare