We arrived at Maiden Rock RV park for the Minnesnowta GTG Mon afternoon. By Tuesday mid day we had 9 coaches there. Had a great time as usual.
We had planned to continue to Denver to see my sisters but considering the 4-5 more long days of driving and fuel expenses we decide to return home and fly out to Denver later. Since the cat is no longer with us, we can fly and not leave him unattended.
We left Friday AM and drove about 380 miles to a very nice city park in Menominee, MI right on the river across the bridge from Wisconsin. Nice trees, full hookups (30 amp), wifi, clean restrooms, walking distance to downtown. No cable. $35/night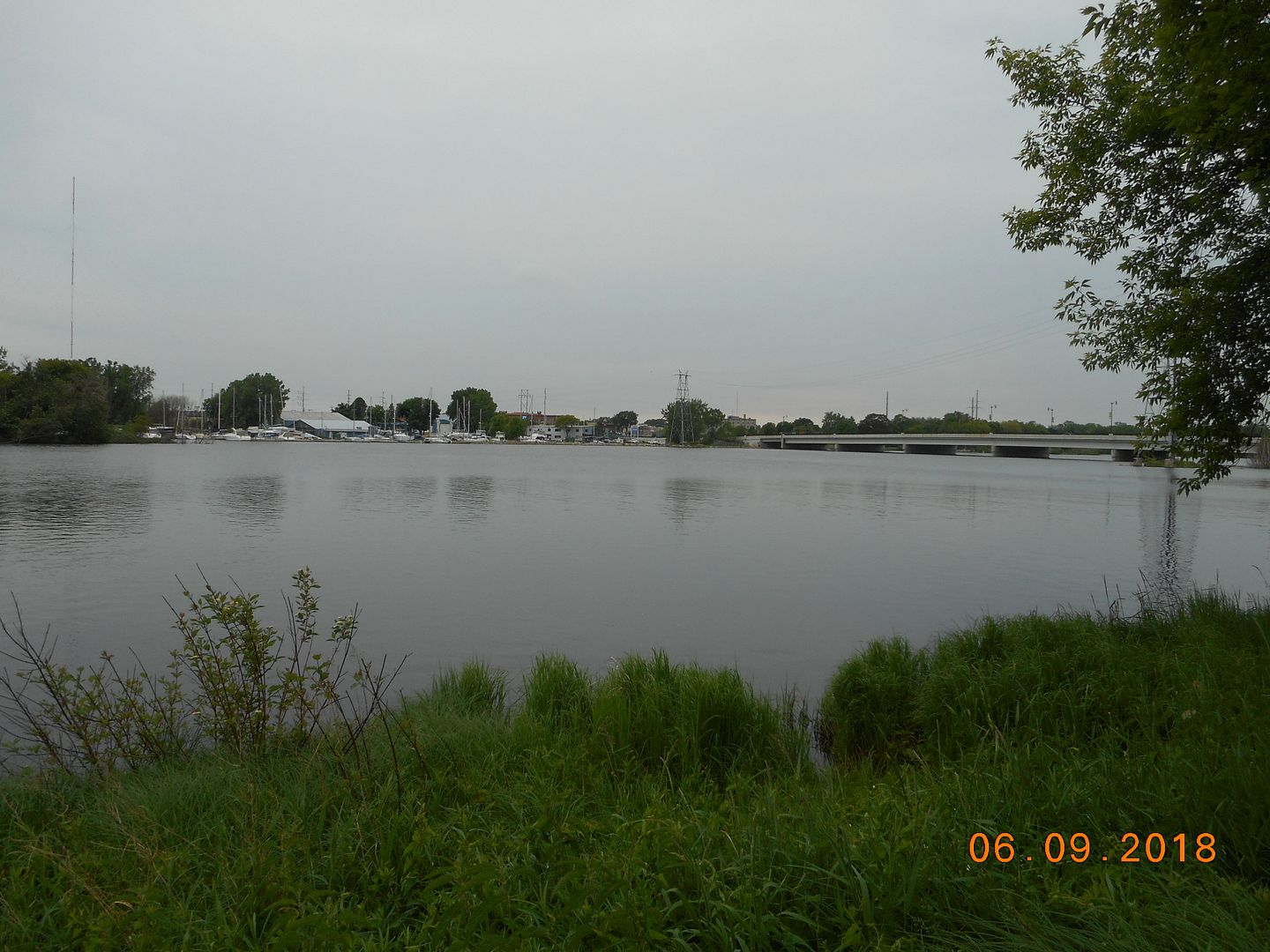 You can see the river from the campsite.
Across the river there is a shipyard working on Navy vessels.
We will head home tomorrow.
Have Barth, will travel



9708-M0037-37MM-01
"98" Monarch 37
Spartan MM, 6 spd Allison
Cummins 8.3 300 hp