Definitely liking the 98. More quiet, smoother ride, more power. Still don't have the cruise working, only complaint. In all fairness I do miss the 86, the power steering is a bit more effective, steer with two fingers and 8 inches narrower. 98 is a bit more trucklike. Being taller and longer the 98 is a bit more affected by crosswinds and passing semis, the 86 tag axle tracks like on rails.
Left MI about mid day Monday ran 9 hours, 500 miles to rest stop west of Terra Haute. Good run, first night in this coach, slept like a rock. No problems with coach or toad. Getting about 9 mpg not bad.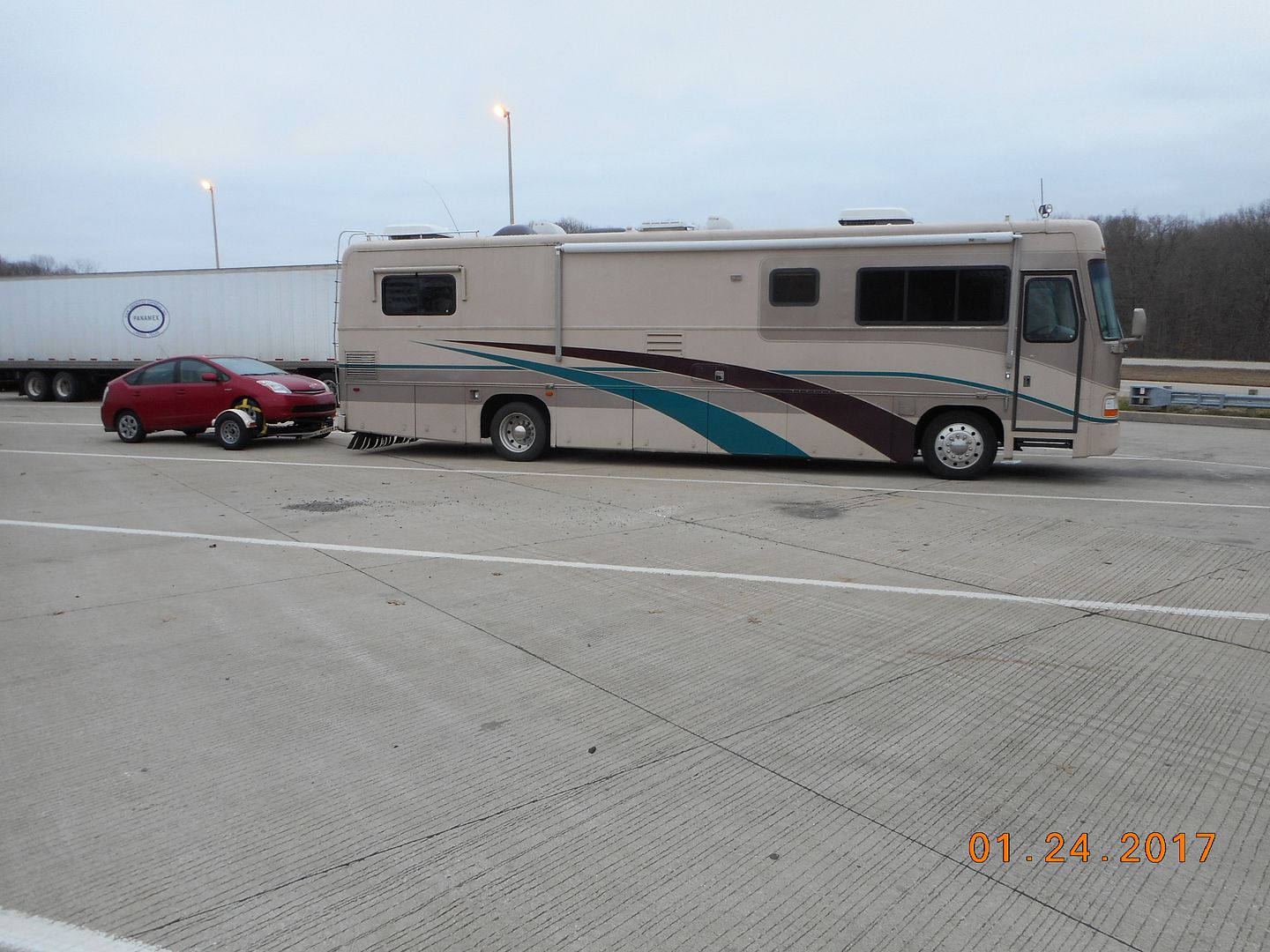 Tuesday started out really well... Cummins started right up in 39 degrees. Drove all day, stopped for fuel, planned for another 500 miles to an I-40 rest stop east of Little Rock. Sure enough, got there about 5 PM, early enough to get spot for the night. Perfect sunny day about 8 hours...

Then the Arkansas turd fairy struck. The planned rest stop is "closed for remodeling!" What, they need to get new drapes for the toilets?..

So we decide we don't want Little Rock rush hour, pulled into the next exit. 3 truck stops there. About 300 trucks, parked in every spot! Up and down the on/off ramps... At 5PM?
Back on the road, heading west into the sun, we did just what planned not to, spent the next hour crawling around LR. Finally break out on I-30. 30 miles south the next rest stop... NO, NO, NO! Closed for remodeling! Next 3 exits, no parking, semis on ramps...
Finally we see a Walmart at the Arkadelphia exit. Should have known. The gas signs say "No truck services". Didn't know it meant the whole exit. Walmart had steel overhead bars at the entrances "caution, low clearance" "no trucks" signs, no place to even turn around! With smiley faces on the steel beam overhead bars, no less...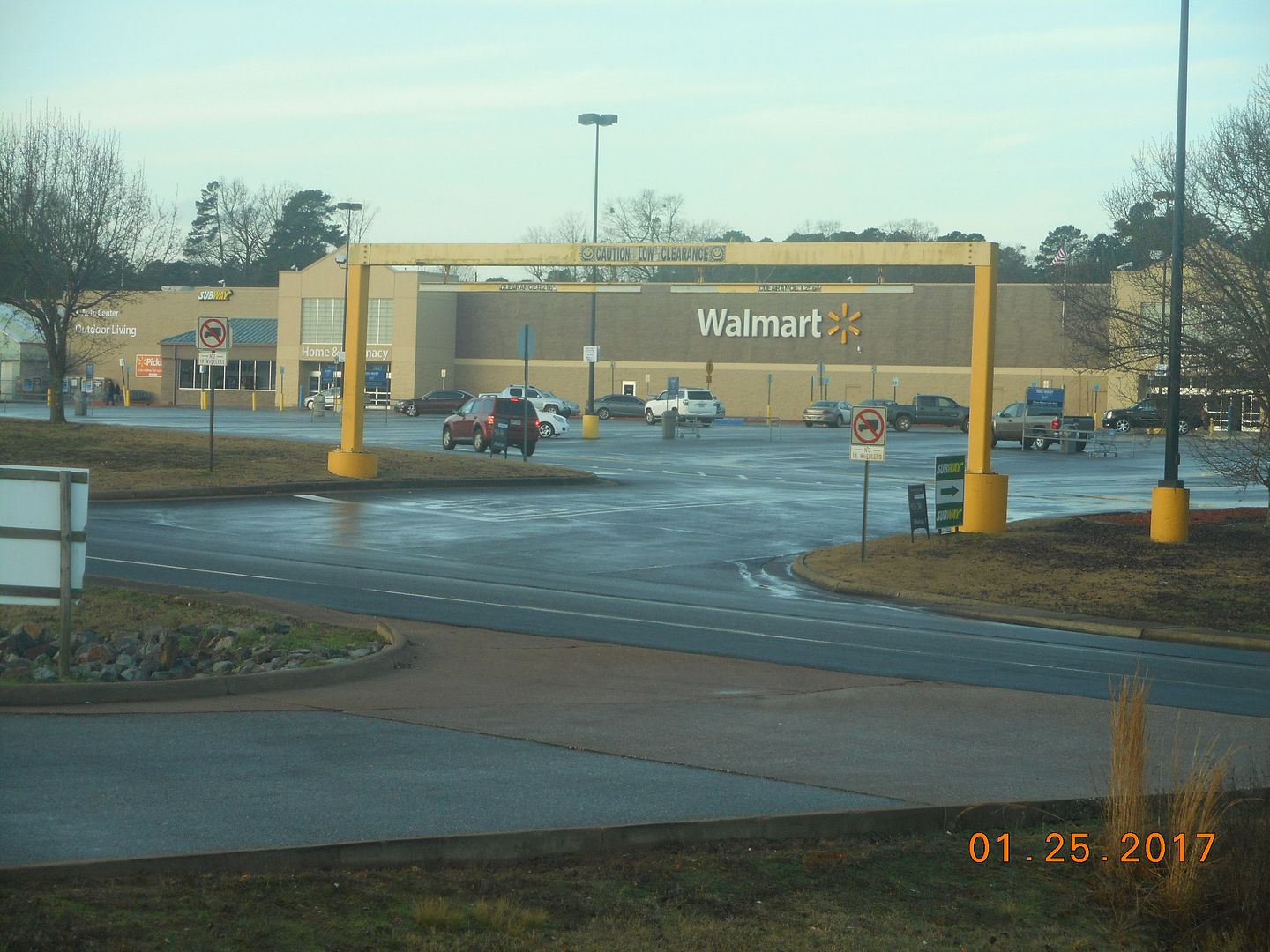 All the other parking lots say no trucks... Real friendly place for RVs....

We stopped in the back of one of the other lots across the street (It said no trucks, not RVs..) 3 hours later than we planned we finally parked. 11 hours and 586 miles later.

Ran to Daingerfield, TX today, nice sunny great ride. Now I can relax! More photos will follow.
Arkansas can kiss my arse...


9708-M0037-37MM-01
"98" Monarch 37
Spartan MM, 6 spd Allison
Cummins 8.3 300 hp