Liz and I are staying till the weekend, then heading for the Keys on Saturday. Might be a choice for next year, though!
This morning we went for an air boat ride, right across from the RV park.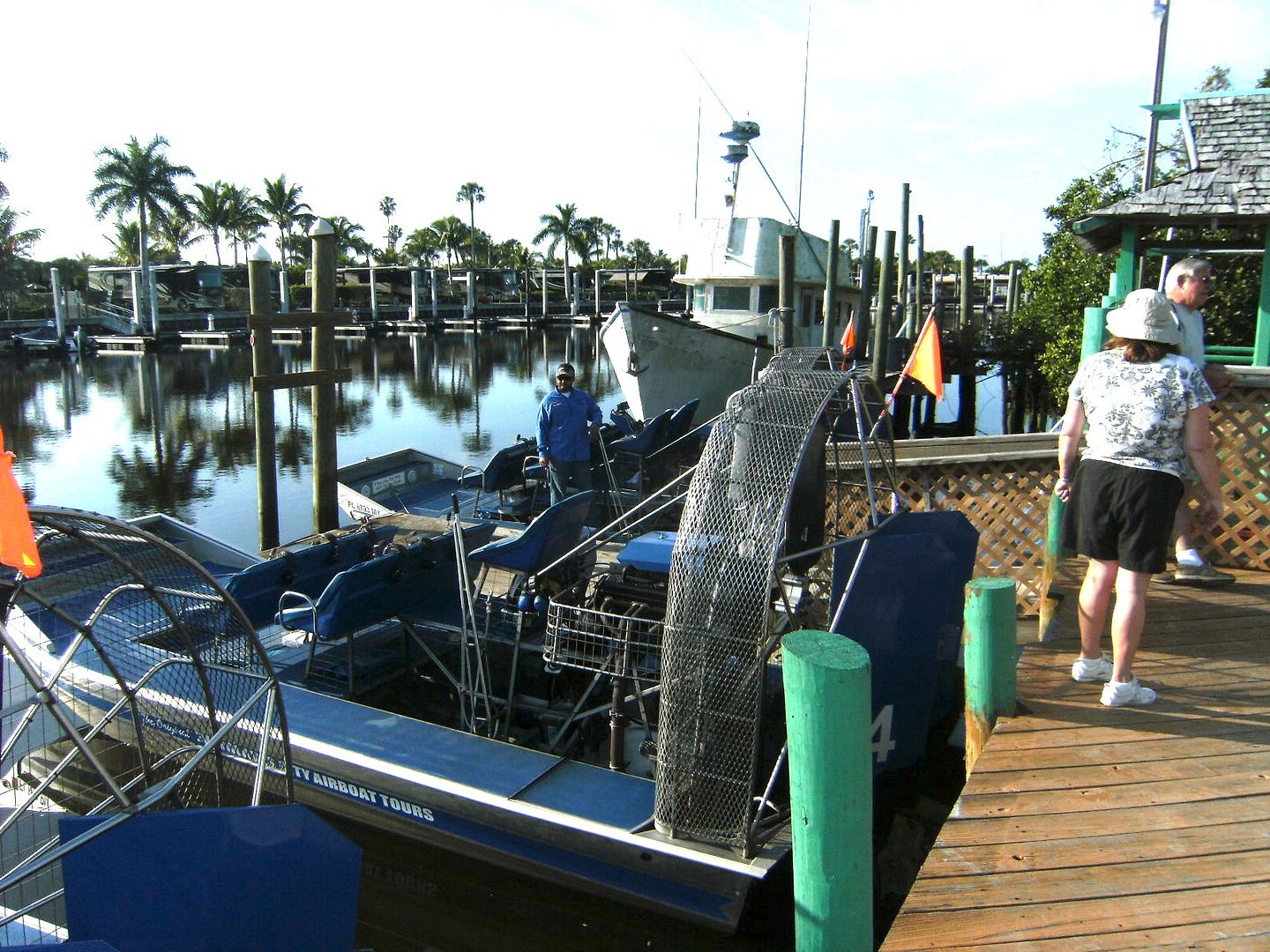 Everglades City:
The river is fairly wide but quickly gets narrow, with channels through the mangrove trees and grassy flats.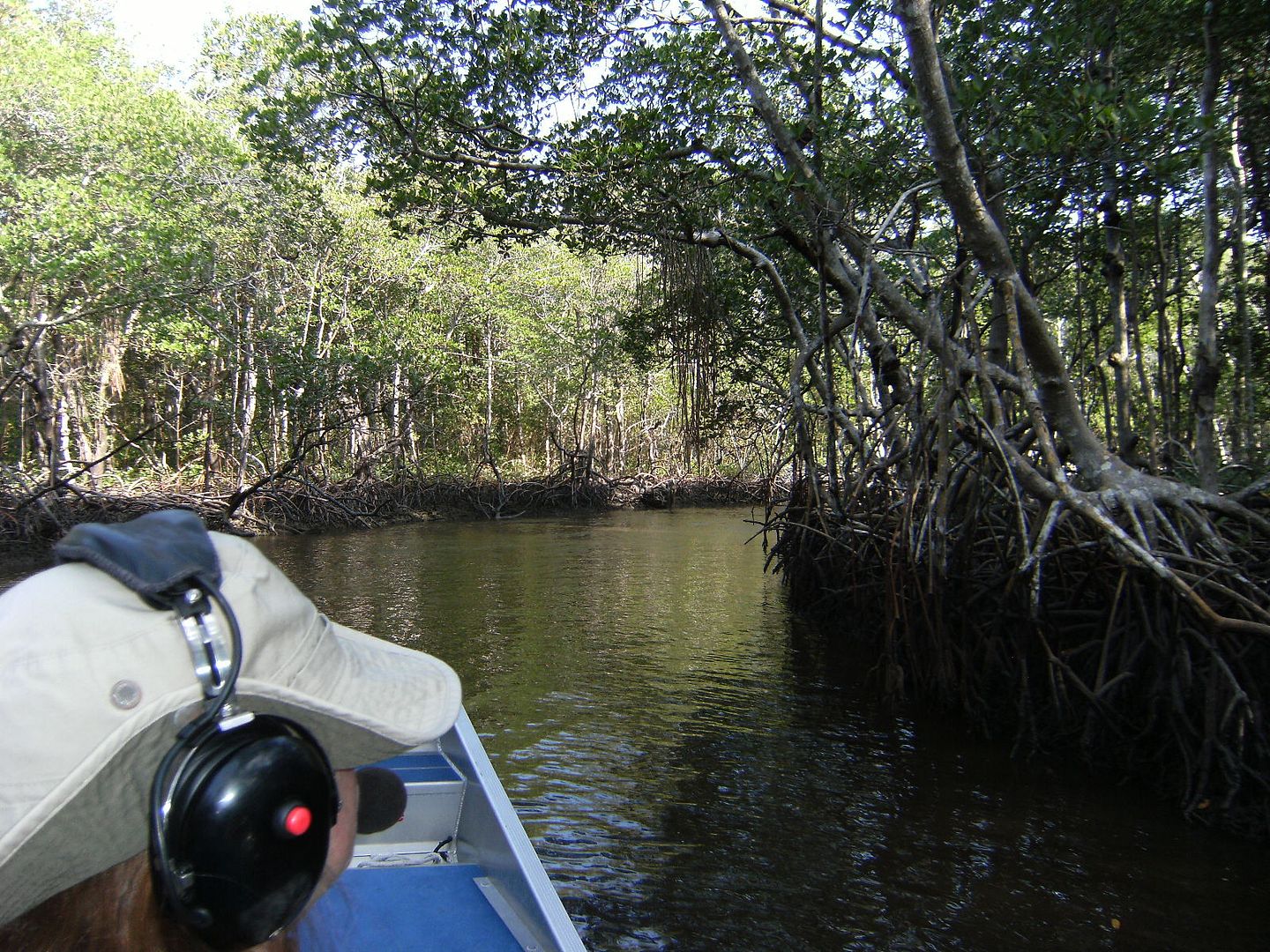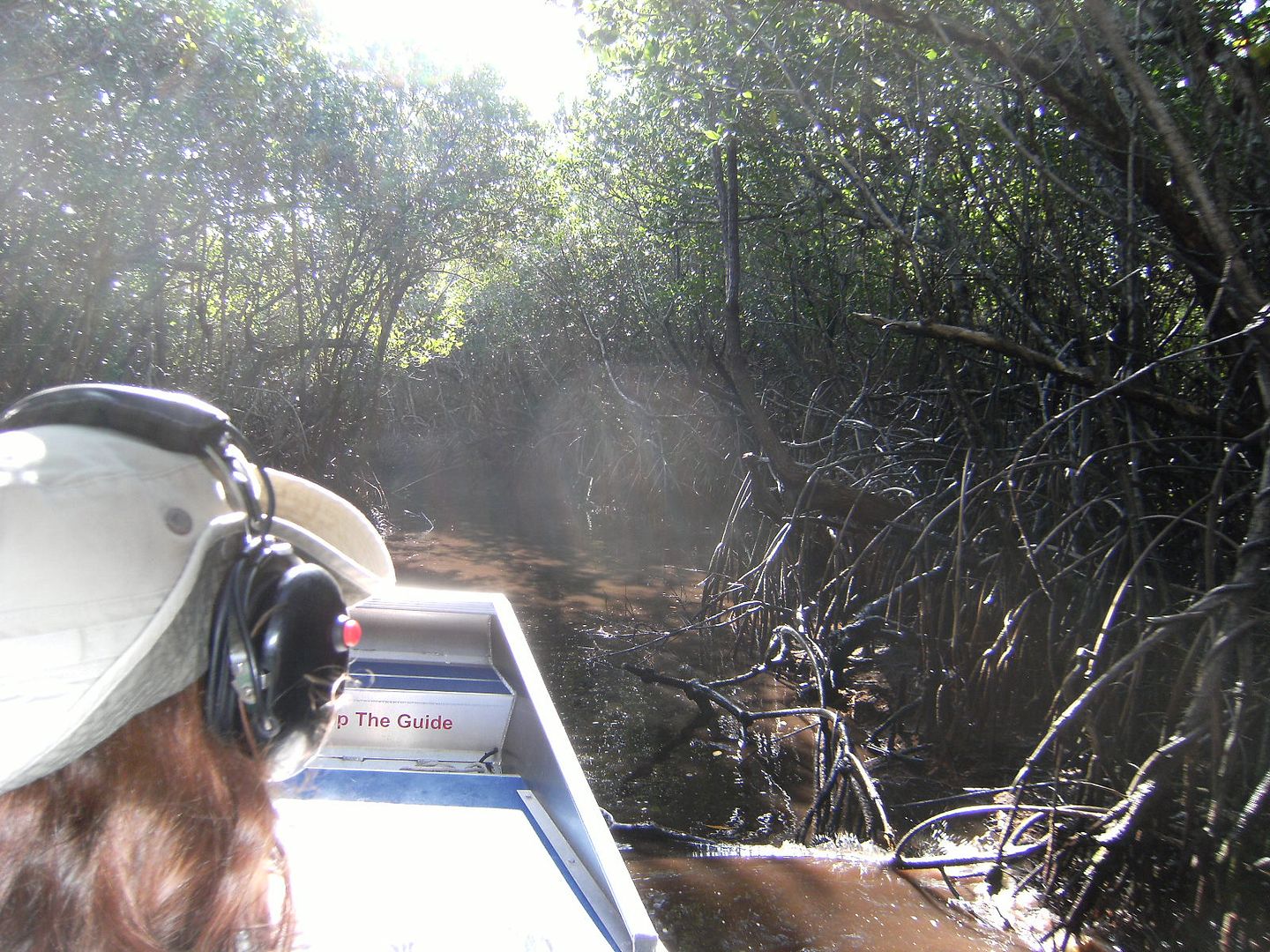 The driver was very skilled and we made it through without touching one branch! With aviation style headsets we could all talk without excessive prop noise. Nice ride.
The happy crew: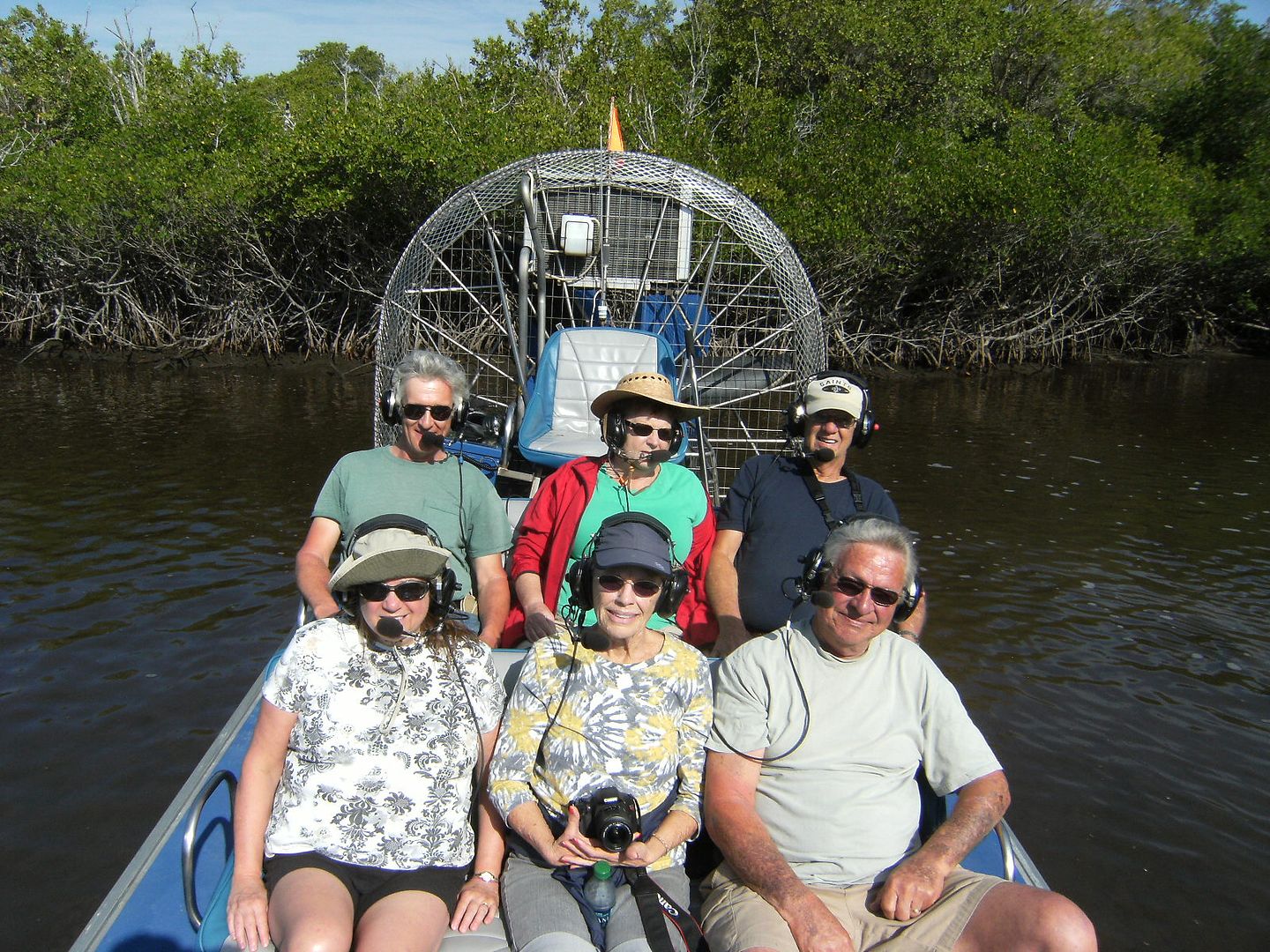 Shortly after we returned, Lenny and Judy arrived for lunch and stayed for a while. Another good day for all.
Life is good.


9708-M0037-37MM-01
"98" Monarch 37
Spartan MM, 6 spd Allison
Cummins 8.3 300 hp