Well, if you don't like the weather wait 5 minutes.
It warmed up and rained all Saturday! (In January??) Knocked the snow way down. I backed the coach out to get it ready.
If all that rain had been snow…

Last night they forecast a winter storm(?) This morning it was sunny and bright! These were taken about noon. Almost ready for the Florida run!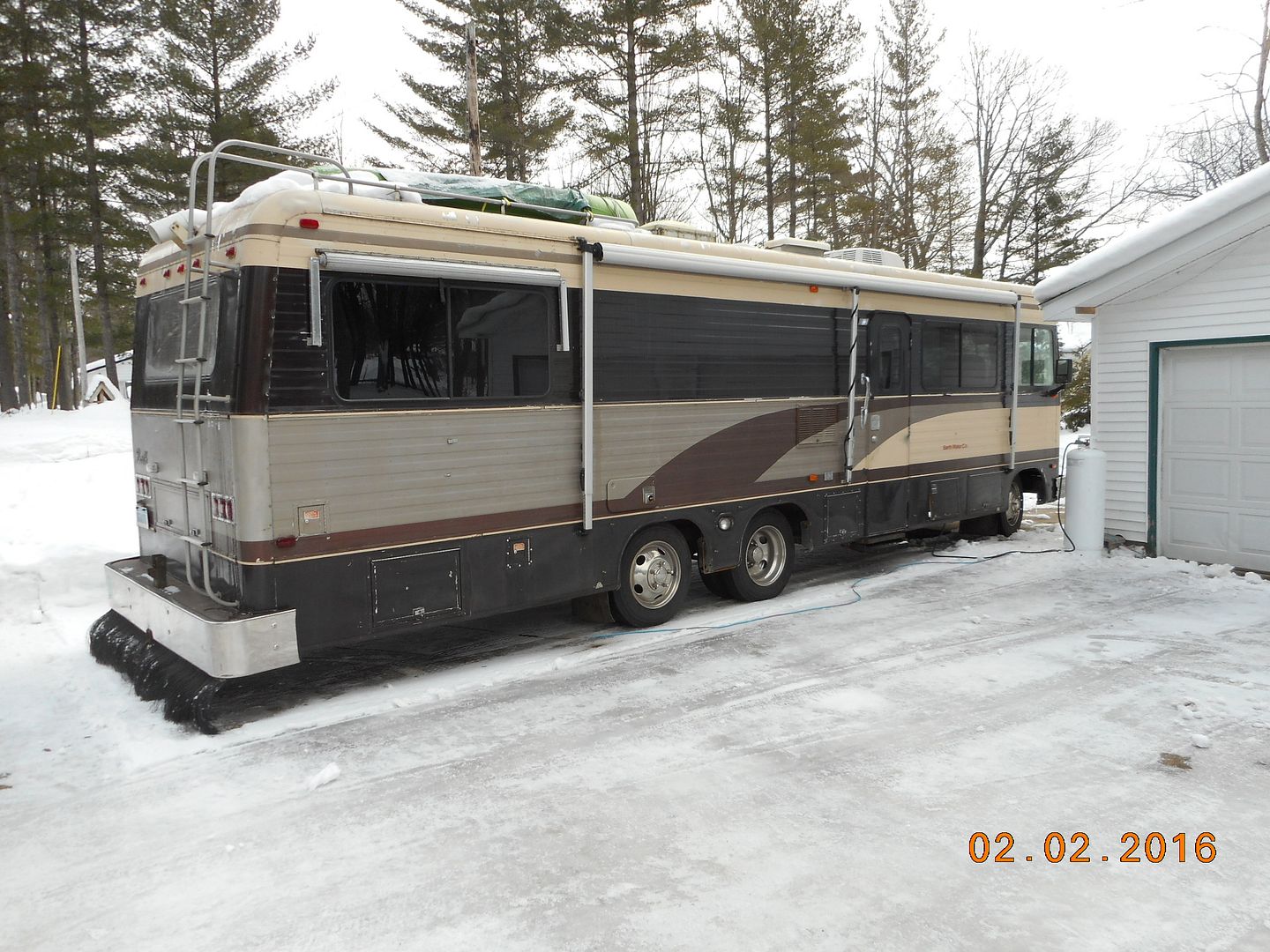 About 4PM, here we go again.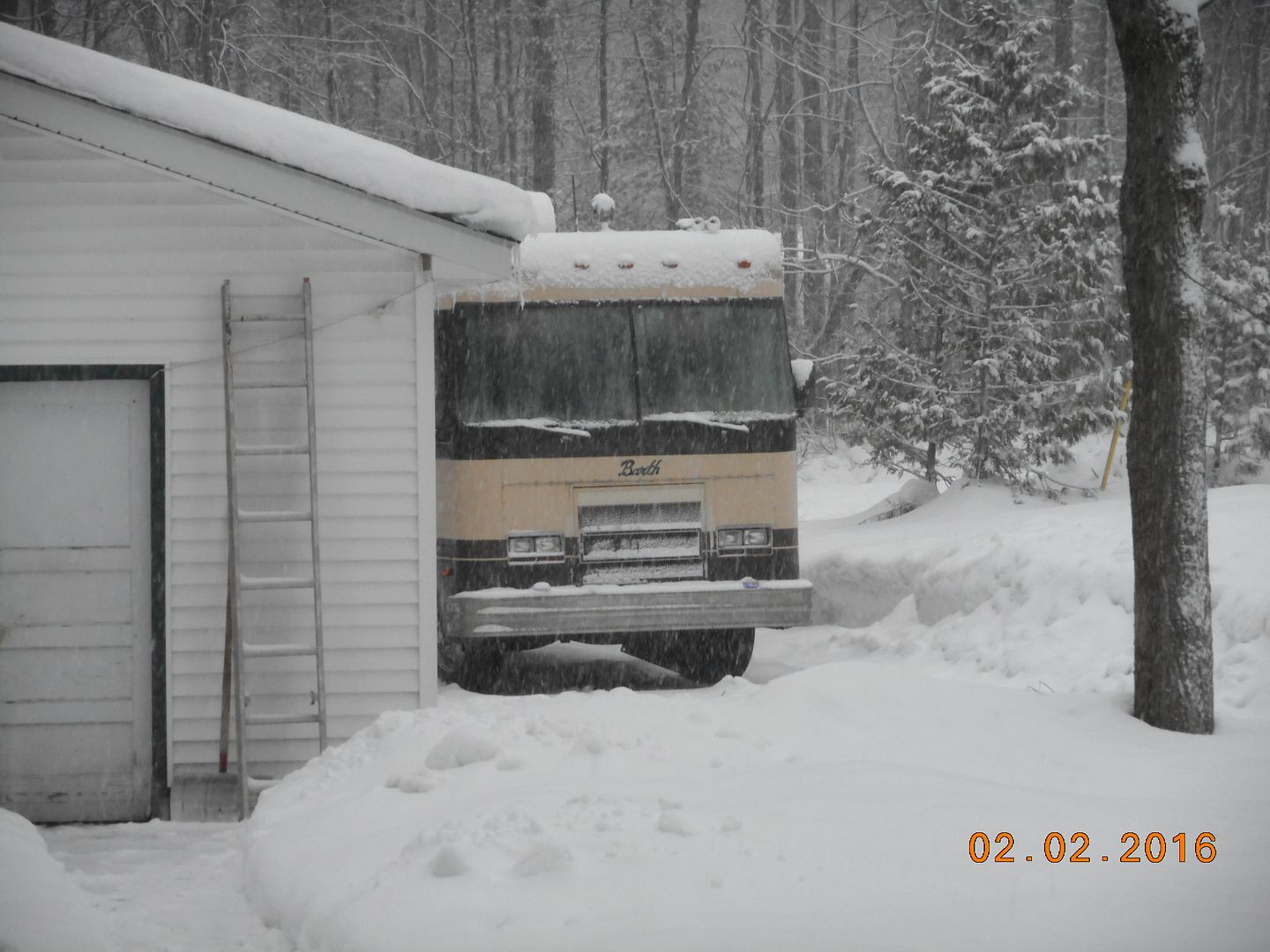 It snowed until dark, lots of wind. Can't wait to see it in the morning.



9708-M0037-37MM-01
"98" Monarch 37
Spartan MM, 6 spd Allison
Cummins 8.3 300 hp