Went cruising on Lake Superior with Dad in his old boat. Flew my 1968 Cessna to Baraga (2200 ft grass strip on the Keweenaw Penninsula.) Took his 1927 wooden boat to Isle Royale National Park.
Our fleet: 1927 Matthews 38 ft cruiser, 1963 Carver lapstrake 17 ft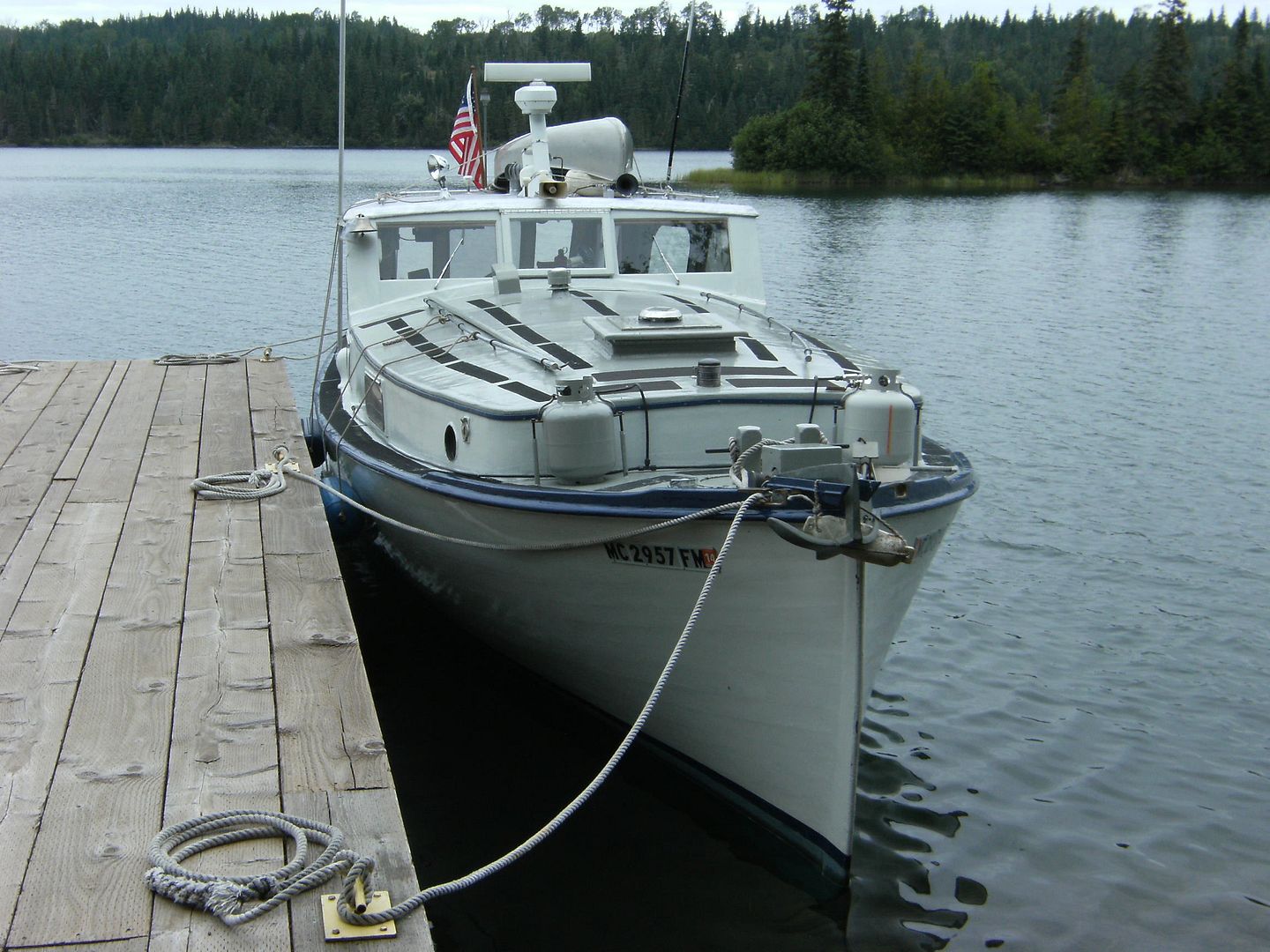 Lake Superior is a berry big lake...
Finally, the island:
There are a few big boats around: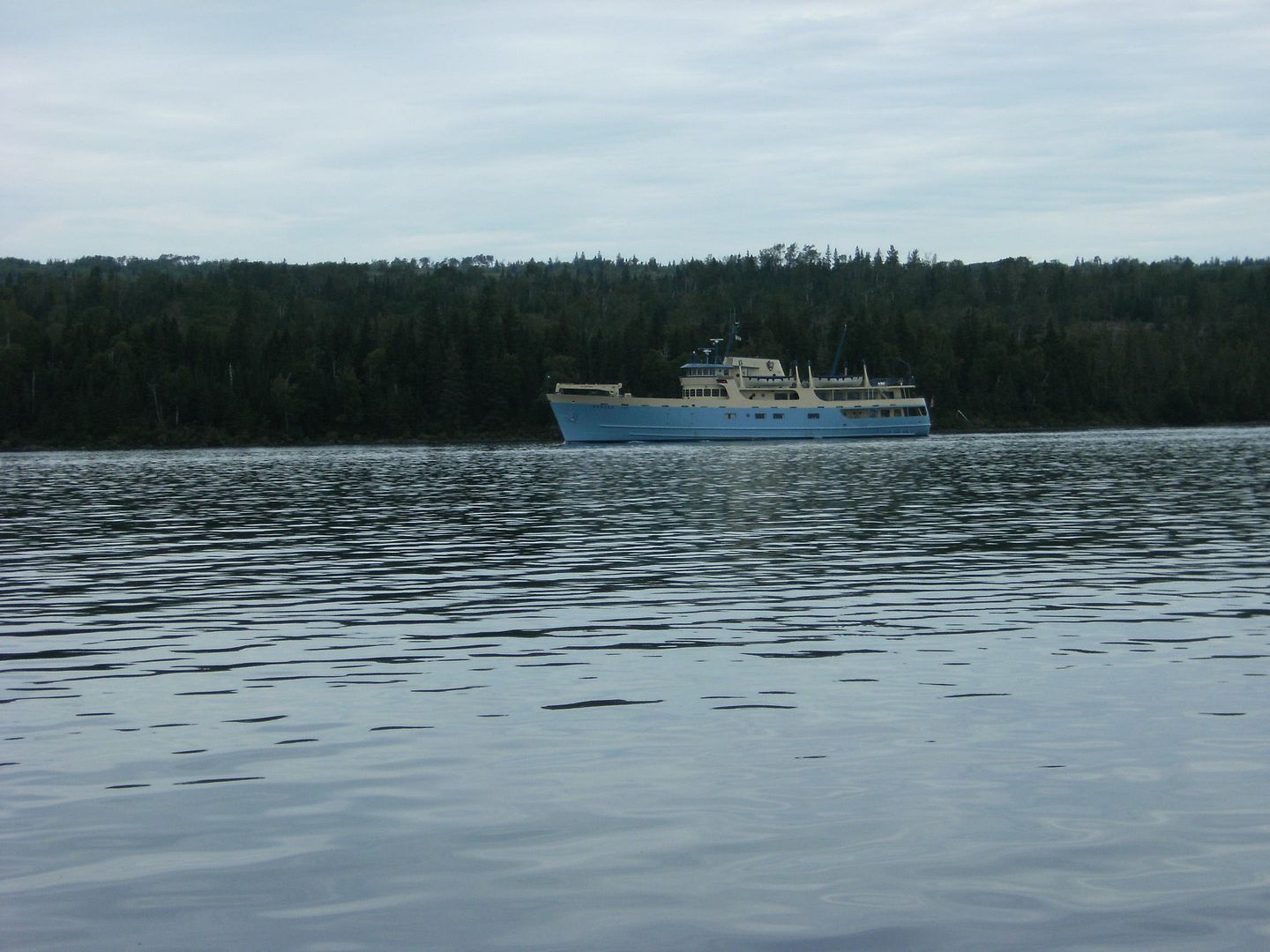 This is Passage Island Harbor, freighter passing by.
Caught some lake trout and enjoyed the nostalgia. (Dad bought the boat in 1963, we've been taking it to the island since then.) Flew home, missing my Barth! Family reunion this weekend, Barth will host family members.


9708-M0037-37MM-01
"98" Monarch 37
Spartan MM, 6 spd Allison
Cummins 8.3 300 hp