Barthmobile Portal
5th of July, the morning after
07-05-2017, 01:17 PM
Steve VW
5th of July, the morning after
At about 10 PM the fireworks show began as usual. About 15 minutes into the show, the other guys' boat blew up! There were 5 guys on the pontoon when all hell broke loose. They all jumped in the lake in time.
The blast was so intense it dented the bottom on both pontoons and split a seam open in one.
This morning: You can see one side dent in the photo.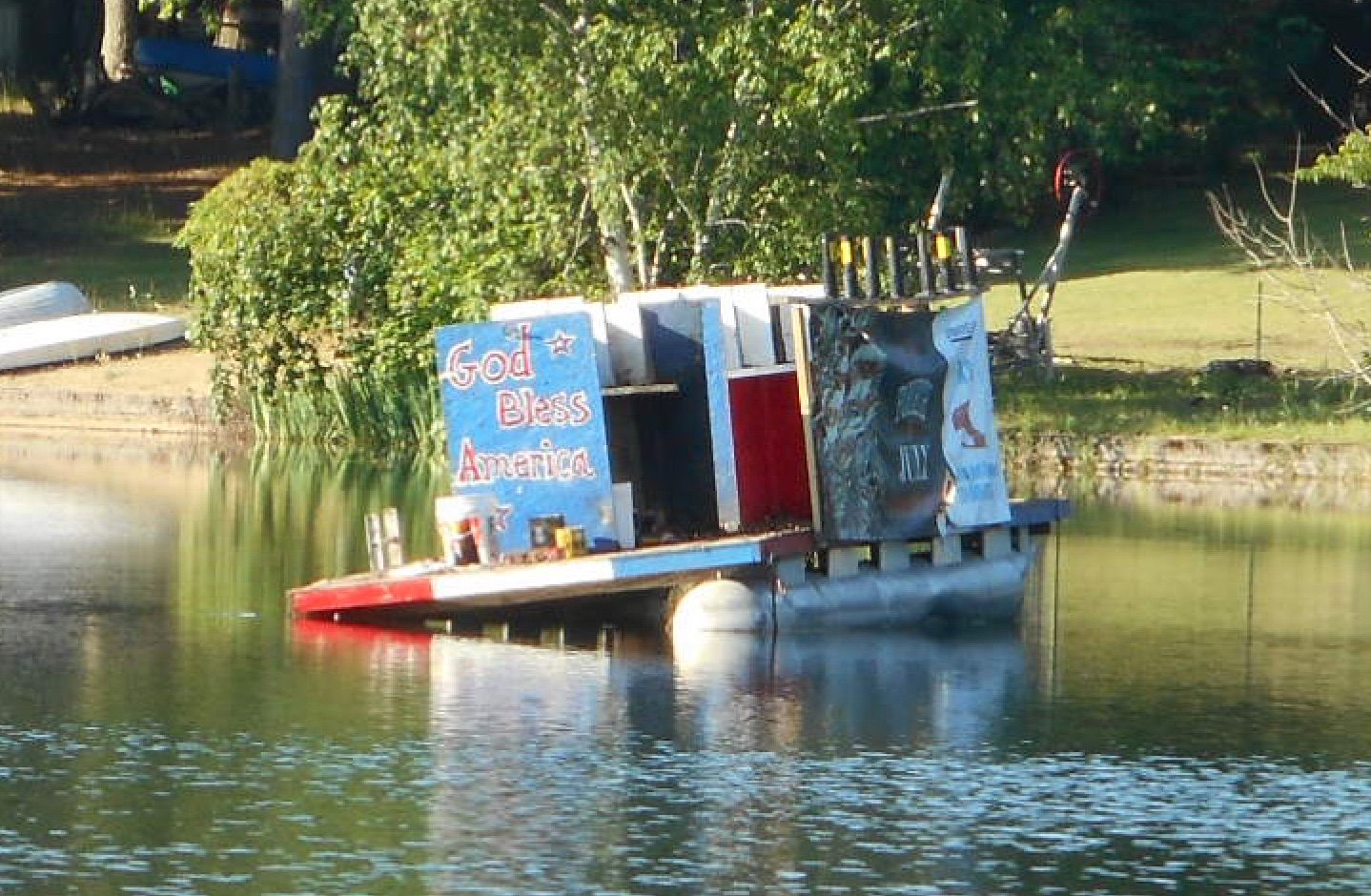 After assuring no one was hurt I continued the show. Ran double time to keep the show going. Ran about 25 minutes in spite of the other guys dropping out. My boat still floats but it was trashed.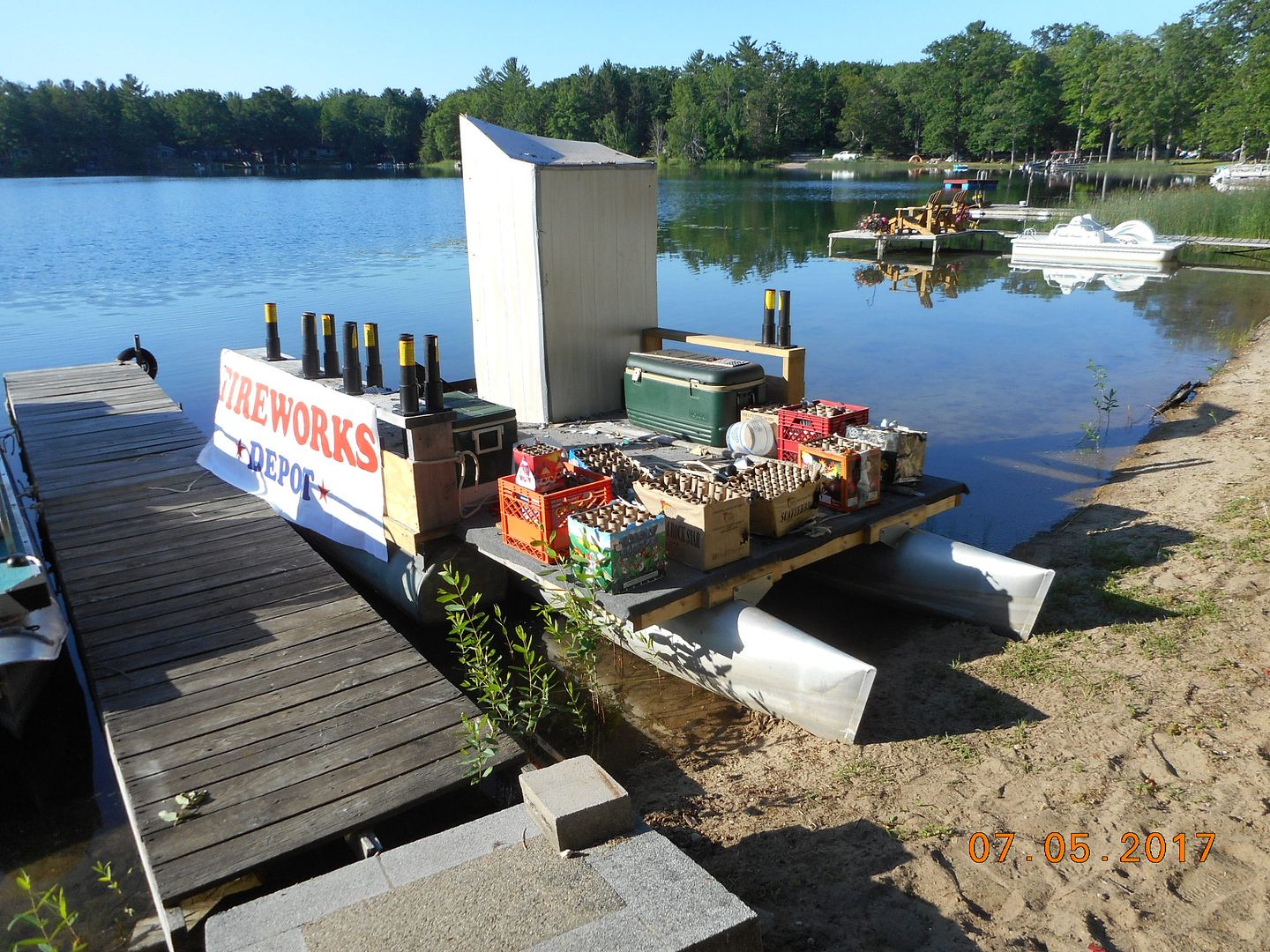 9708-M0037-37MM-01
"98" Monarch 37
Spartan MM, 6 spd Allison
Cummins 8.3 300 hp
07-05-2017, 02:05 PM
Rusty
Close call - glad no one was hurt. It could have been much worse.
Rusty
---

"StaRV II"
'94 28' Breakaway: MilSpec AMG 6.5L TD 230HP
Nelson and Chester, not-spoiled Golden Retrievers
Sometimes I think we're alone in the universe, and sometimes I think we're not.
In either case the idea is quite staggering.
- Arthur C. Clarke
It was a woman who drove me to drink, and I've been searching thirty years to find her and thank her
- W. C. Fields
07-05-2017, 03:15 PM
Kevin
You boys are CRAZY!. Talk about "Smoke On The Water"
07-05-2017, 06:00 PM
Mogan David
quote:

Originally posted by Kevin:
You boys are CRAZY!. Talk about "Smoke On The Water"
just goes to show ya...
Don't trust a CHEMISTRY teacher
07-09-2017, 09:08 AM
Marvin+Doris
How many dead fish?

Glad nobody got hurt


Former owner 1989 Barth Regal 25'
2002 Toyhauler w/7.3 diesel


07-09-2017, 12:39 PM
Steve VW
It was awesome, indeed. I was closer than those on shore, got a REAL good look.

A very large roaring fireball (like 10 ft in diameter!) covered the back half of the boat. Anyone in there would have been killed for sure. Some of the flaming debris almost made it to me and to shore. Blew 2 foot size holes in the floor...
The crowd on shore went from loud and rowdy to dead silent... (estimated about 2500 or so!)
I immediately saw the guys in the water, was assured all were accounted for and not seriously hurt. (one fellow was branded on the arm, a red stripe from something that almost missed him.) Suddenly I was very happy to have my little shelter booth!
To my knowlege, no fish were harmed.



9708-M0037-37MM-01
"98" Monarch 37
Spartan MM, 6 spd Allison
Cummins 8.3 300 hp