Finally getting back to this project.

Mounted new tires, replaced the lenses and bulbs in all the running lights with LEDs. Replaced headlights, all lights working well now. Rebuilt the carb to get the idle stable, installed new air filter.
Ordered more parts: new foam cushions and seat covers for both front seats, wipers, magnetic oil drain plug.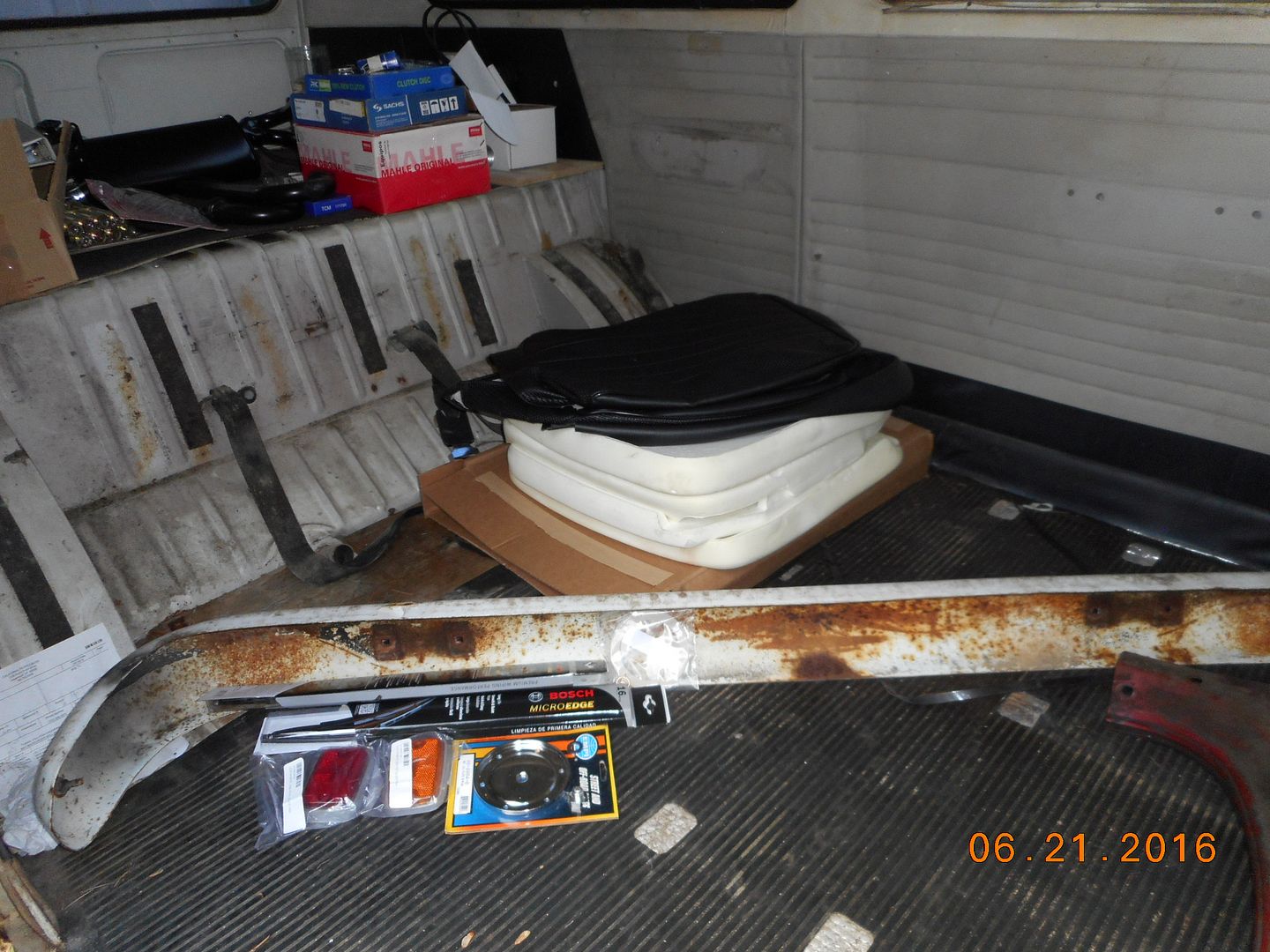 Engine now runs OK but leaks oil from the pushrod tubes. Installed a pressure gauge to check oil pressure, it seems normal so I will just do a top end rebuild.
Removed the rear bumper and skirt, also muffler. Ready to drop the engine soon.
to be continued:



9708-M0037-37MM-01
"98" Monarch 37
Spartan MM, 6 spd Allison
Cummins 8.3 300 hp