Barthmobile Portal
A "new pad" for the Barth
08-23-2017, 11:12 AM
Steve VW
A "new pad" for the Barth
After years of parking in the dirt alongside the garage and snowblowing the dirt driveway, we finally got the new driveway poured. Numerous rain delays dragged it out.
Some excavation and grading required: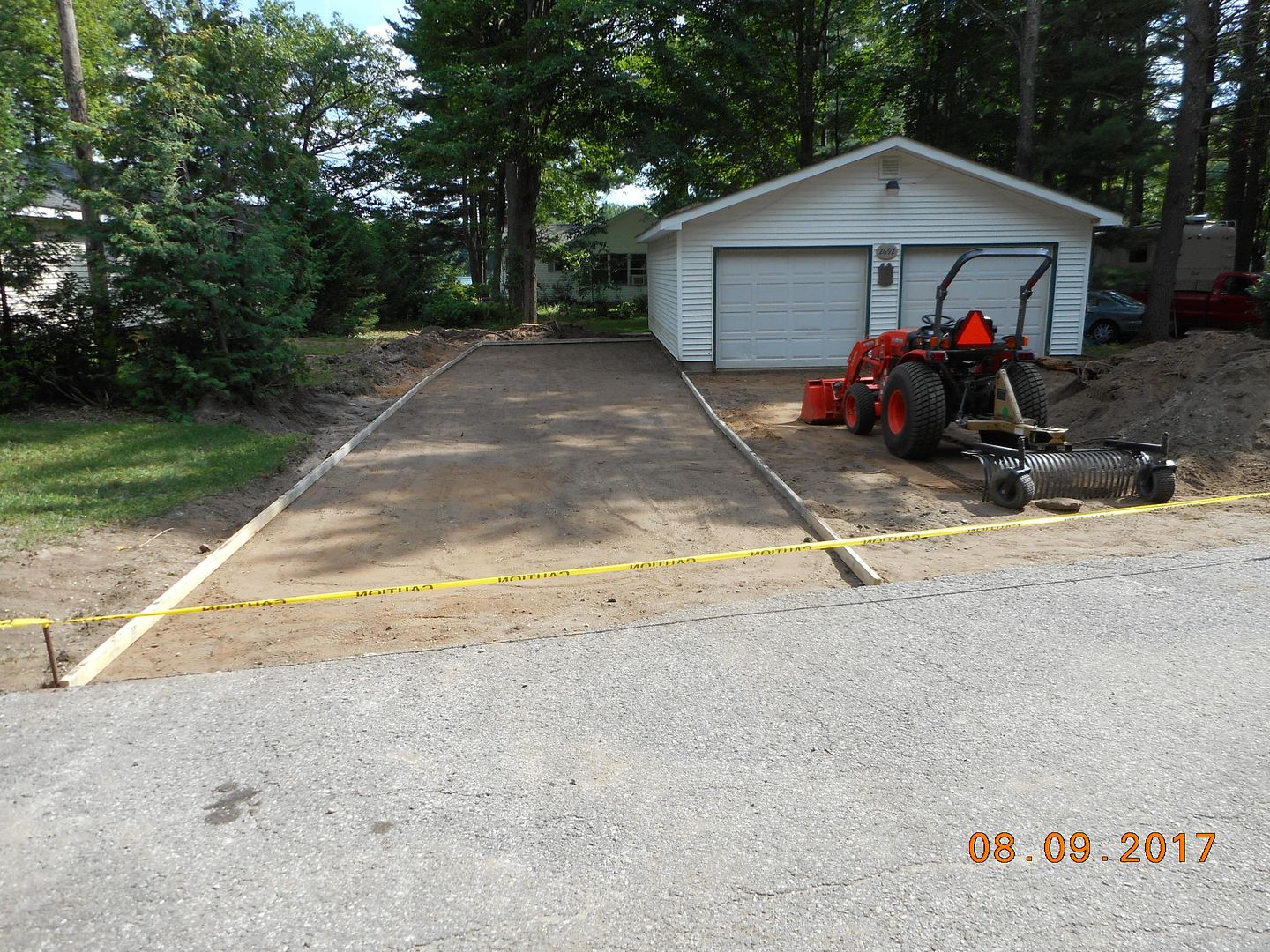 26 cu yards of concrete in two pours. We let it cure for over a week.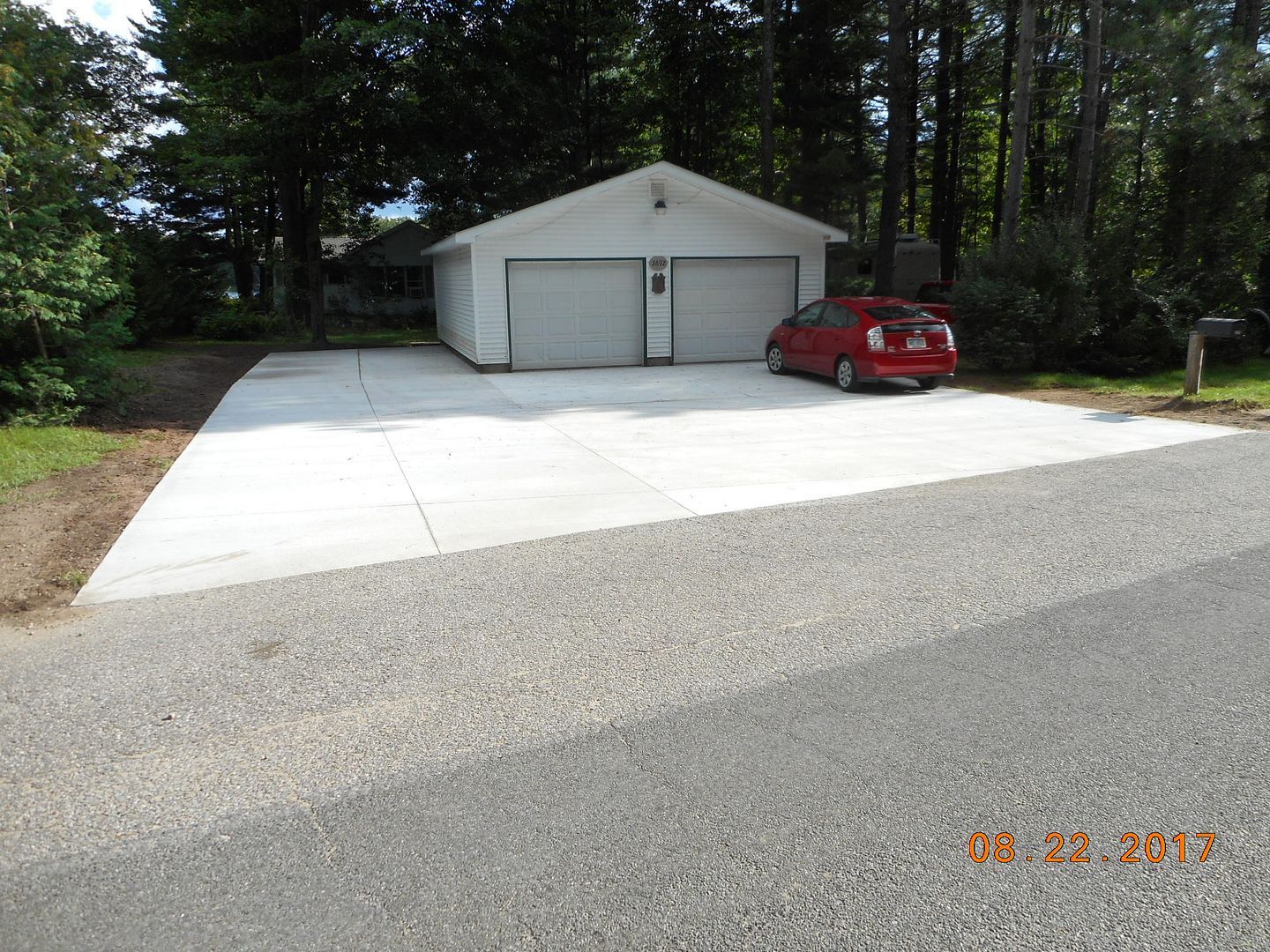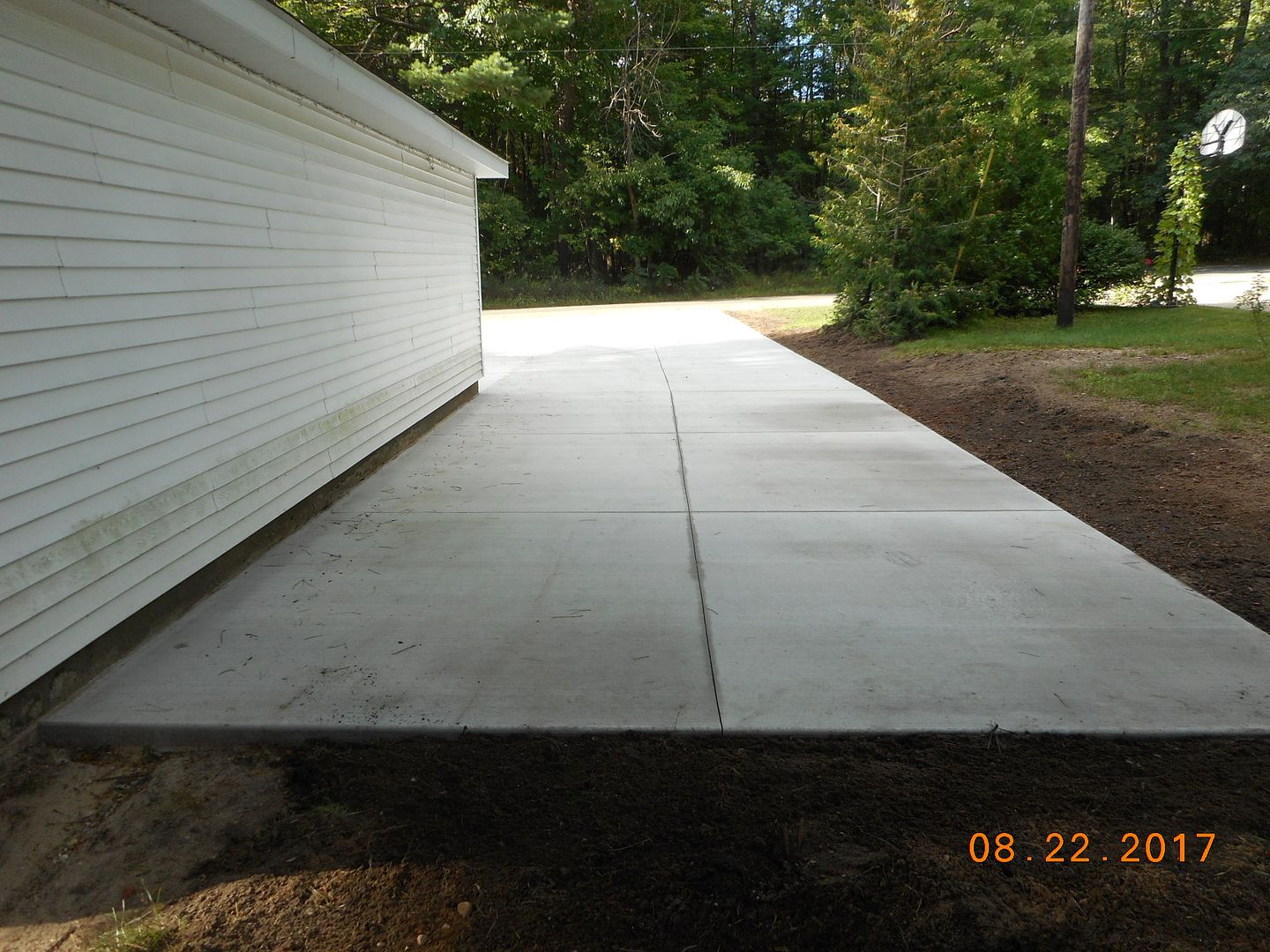 Barth is sittin pretty.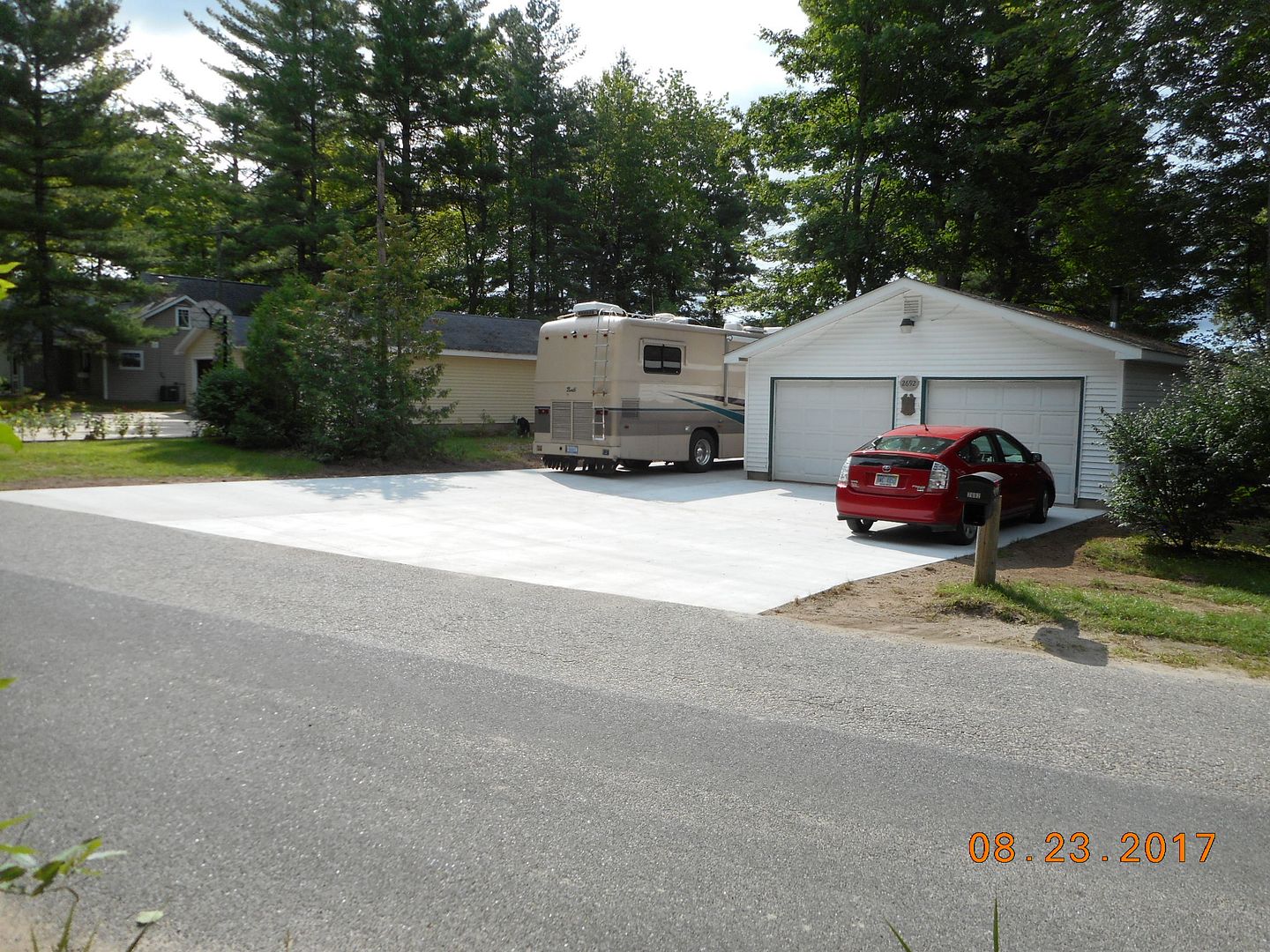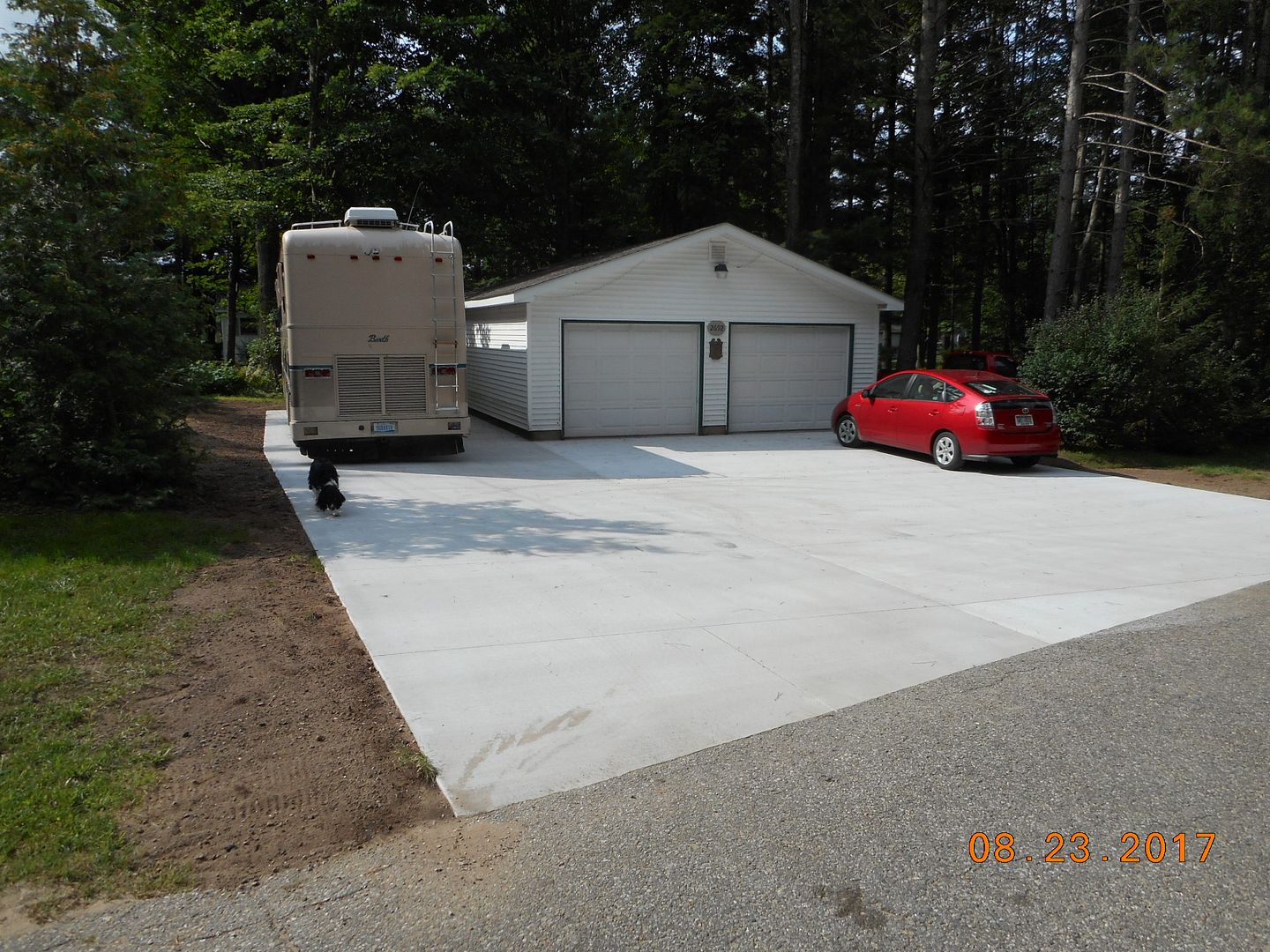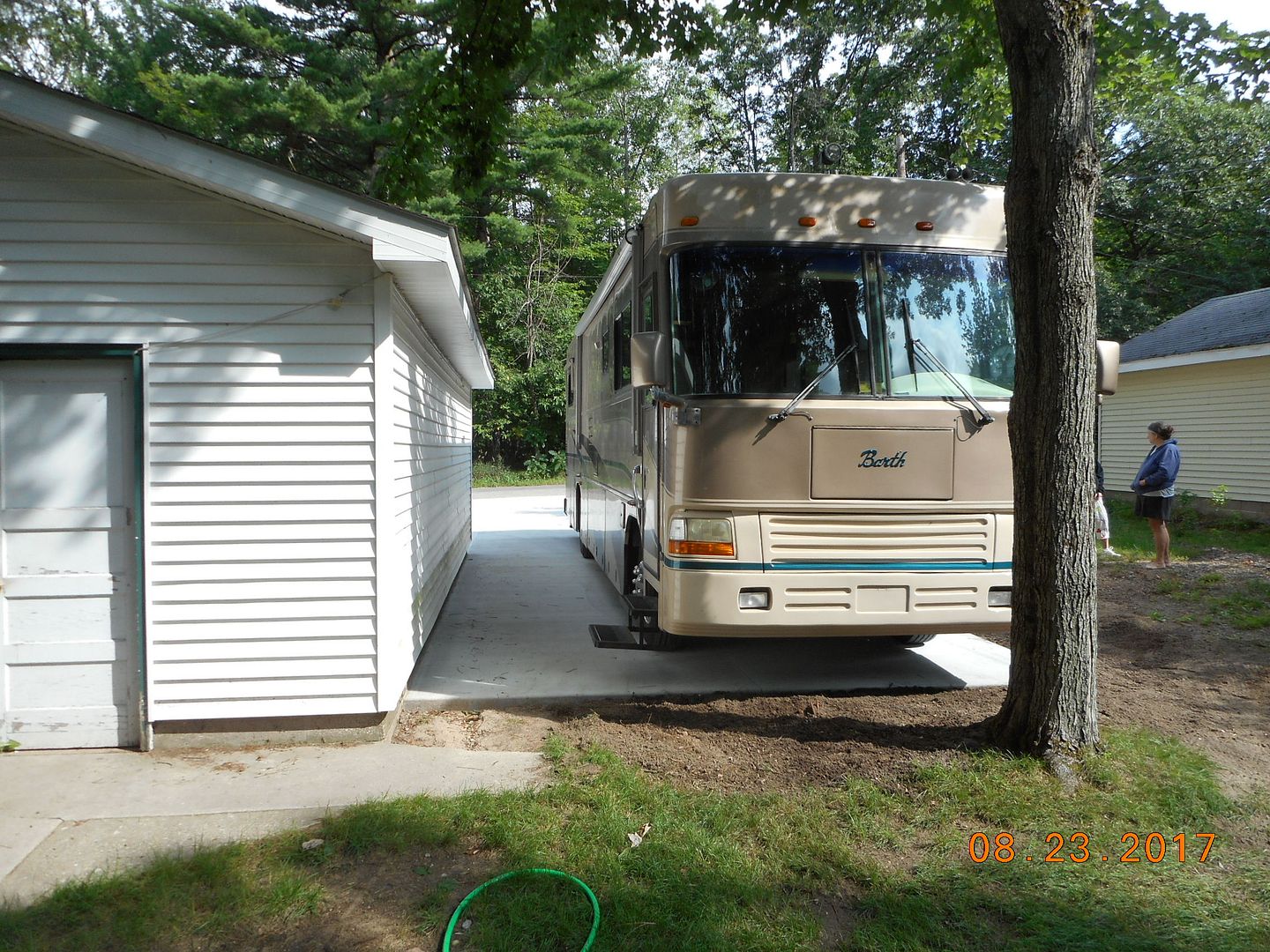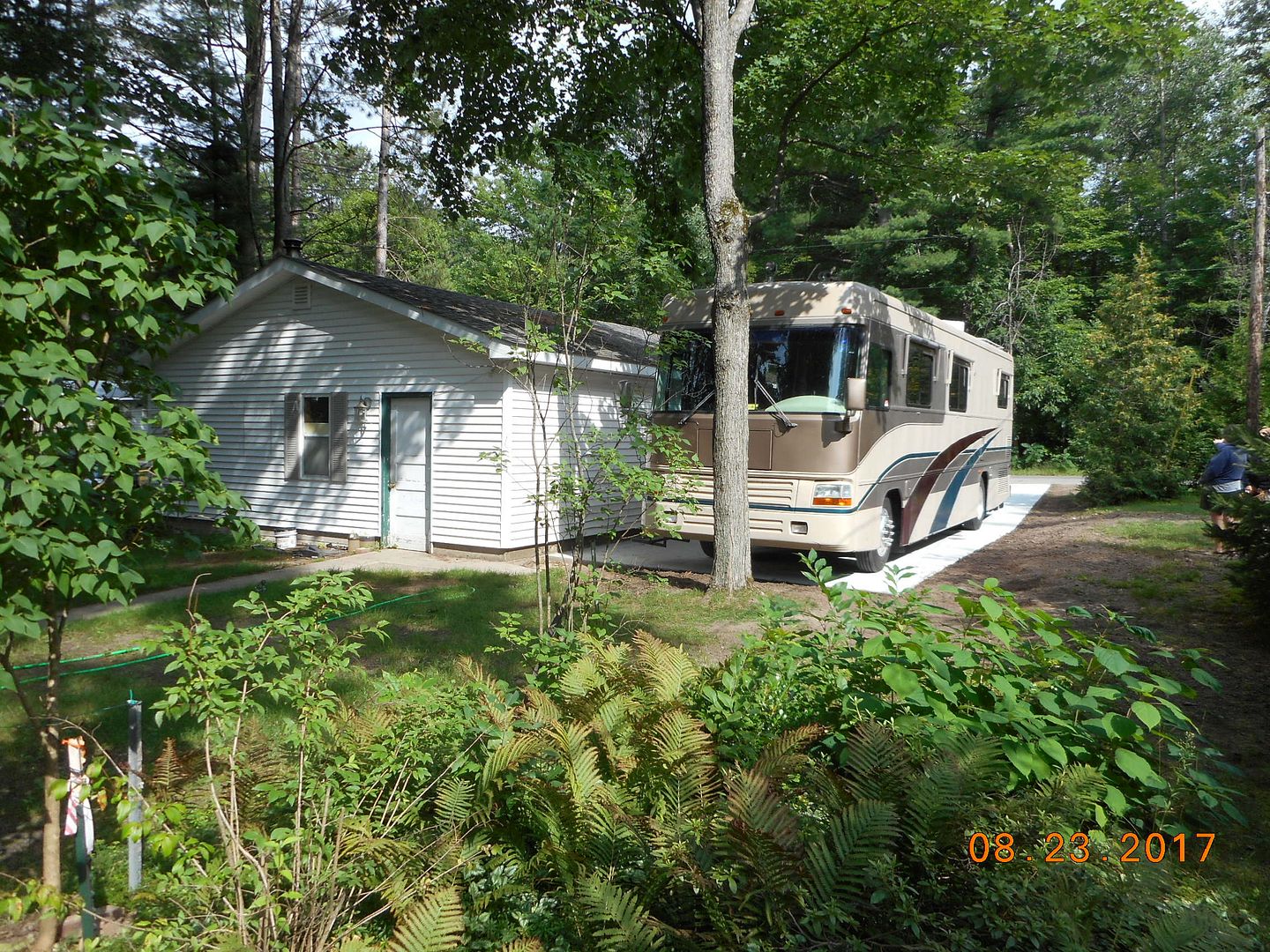 It will be a lot easier to work on and under now. I will install my new Atwood heat pump AC unit in the next few days.
Not long till Labor Day and Mary Ray's bday at Tom Sawyer park!




9708-M0037-37MM-01
"98" Monarch 37
Spartan MM, 6 spd Allison
Cummins 8.3 300 hp
08-23-2017, 07:38 PM
Kevin
Steve, I cannot tell form the pictures, but are the forms 2x4, or 2x6? Looks kike a great landing pad for the Barth that was parked at my house last year.
---
Oh and that tractor, did the tractor come with the concrete job? Is it a Kubota or SOB (some other brand) of orange tractor.
08-24-2017, 07:41 AM
Steve VW
The forms were 2 x 4 but the concrete was 4 1/2 overall and about 6 inches along the outside 2 ft or so. We made it thicker at the edges right at the road and the side slab where the coach is parked. 14 yds on the coach side and 12 yds for the rest of the driveway. If you look at the first shot you can see the shadow near the road edge where it is thicker.
A fine little orange Kubota indeed, but sadly it was not included. It recently replaced the New Holland that Lyle wore out. I told him I would gladly store it for him...
Now if I could just hang a carport roof over it...



9708-M0037-37MM-01
"98" Monarch 37
Spartan MM, 6 spd Allison
Cummins 8.3 300 hp
08-24-2017, 08:56 AM
Jim and Tere
Looking into my crystal ball, I see this beautiful, tall building, nicely blended into the 2 car garage, with a beautiful Barth inside, heated, cooled, with an epoxy floor and large refrigerator for drinks and a 60" flat screen tv. Life is good.



1985 Regal
29' Chevy 454 P32
8411 3172 29FP3B
Gear Vendor 6 Speed Tranny
08-24-2017, 10:53 AM
Evan & Holly
Wow nice setup
08-24-2017, 06:00 PM
dustyjeeper

Very nice.


1978 Barth 17' Cabin Fever
1997 Barth 23' 4 door Command Center
08-25-2017, 12:34 PM
Mogan David
quote:

Originally posted by dustyjeeper:

Very nice.
YES INDEED !
Steel reinforced?
08-25-2017, 02:07 PM
Steve VW
Concrete has fibers in the mix. Supposedly rated 40,000+ lbs/sq ft.
The crew is well reputed and they know what they are doing. They packed the base down well with a power compactor. Used a saw to cut a straight edge at the road. They got the grade right and drainage is excellent, too.
These are the same crew that did my foundation and block work on the house 8 yrs ago. The only ones I call.



9708-M0037-37MM-01
"98" Monarch 37
Spartan MM, 6 spd Allison
Cummins 8.3 300 hp
08-25-2017, 11:23 PM
ccctimtation
Congratulations, I found that one of the best implements I had on the farm was well planned concrete.


Money can't buy poverty

08-26-2017, 07:22 AM
Danny Z
Looks good Steve! Only thing I'd do different is back in the Barth, but that can be done. Then Suzie would have me leveling out the ground under the awning for a picnic table and fire pit, and we'd never see the inside of the house again!


79 Barth Classic