07-28-2017, 10:27 AM
Steve VW
Another side project- boat engine
Trying to get back to playing with the Barth but the VW and the boat are tying me down. I was in a good mood so I thought I'd try Photobucket, just for fun.

Last year I noticed water in the oil of my boat engine. (1987 Bluefin 19 ft IO, 2.3 liter Ford engine)
I have had it for 3 years. First two seasons it ran very well. Boat was hardly ever used, has less than 300 hours. Unfortunately, it was not always stored properly.
Evidently sometime in the distant past the block froze and cracked. It appears the small crack rusted shut, then later opened up, probably when it warmed up while I was running it. It has seawater cooling so there is no pressure on the cooling system. After the engine was torn down you could see where the rings had rusted in the bore and then honed over the spots when it was later run. I am surprised I got the time on it before it started leaking again.
Last June I started looking for a rebuilt block but had no luck. Plenty willing to rebuild my block but needed the core.
I finally found a local junkyard block from a 1975 Pinto.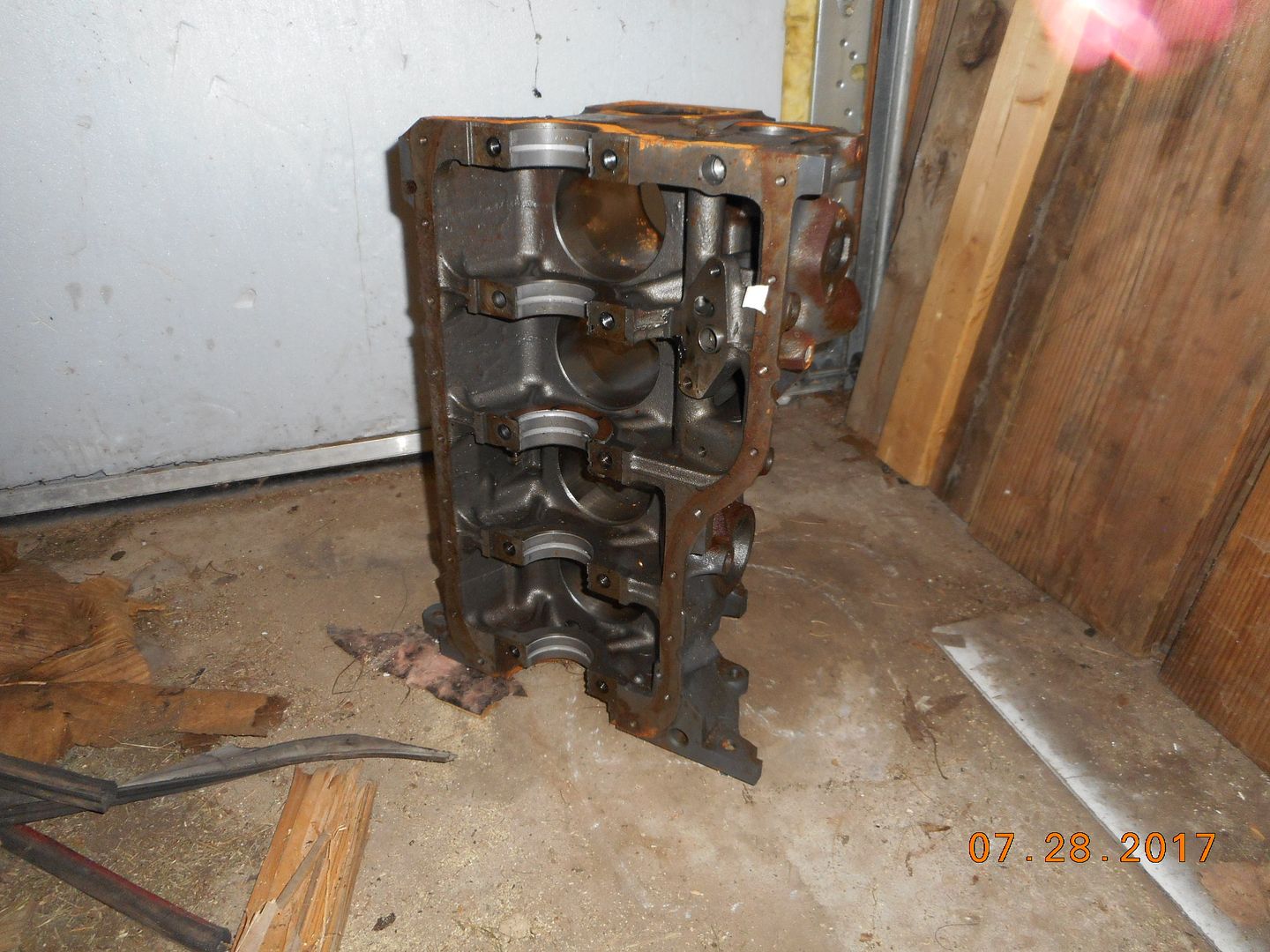 Tore it down, took it to the machine shop, got it bored .030 over. Installed new pistons, crankshaft and bearings.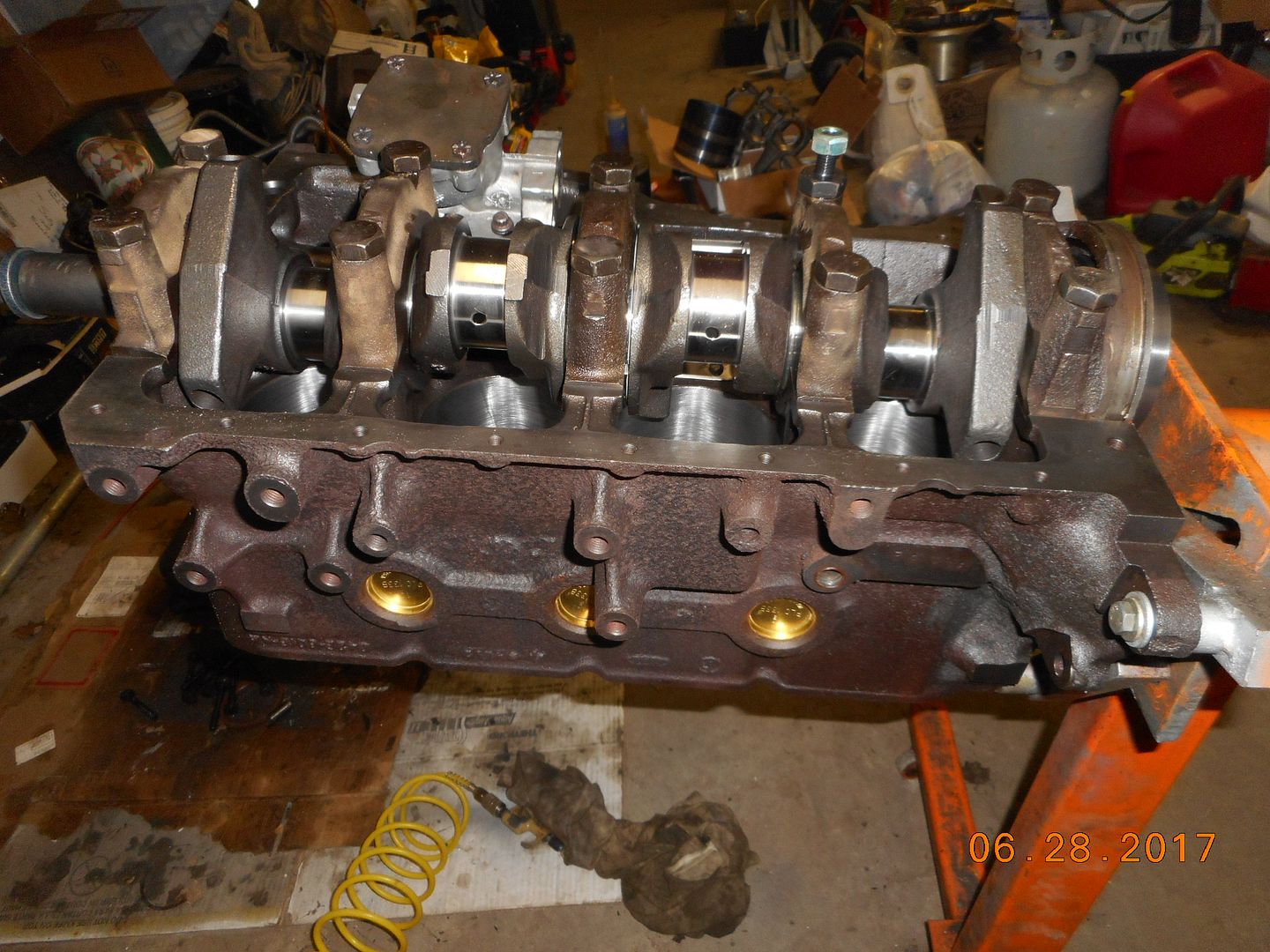 Installed oil pan.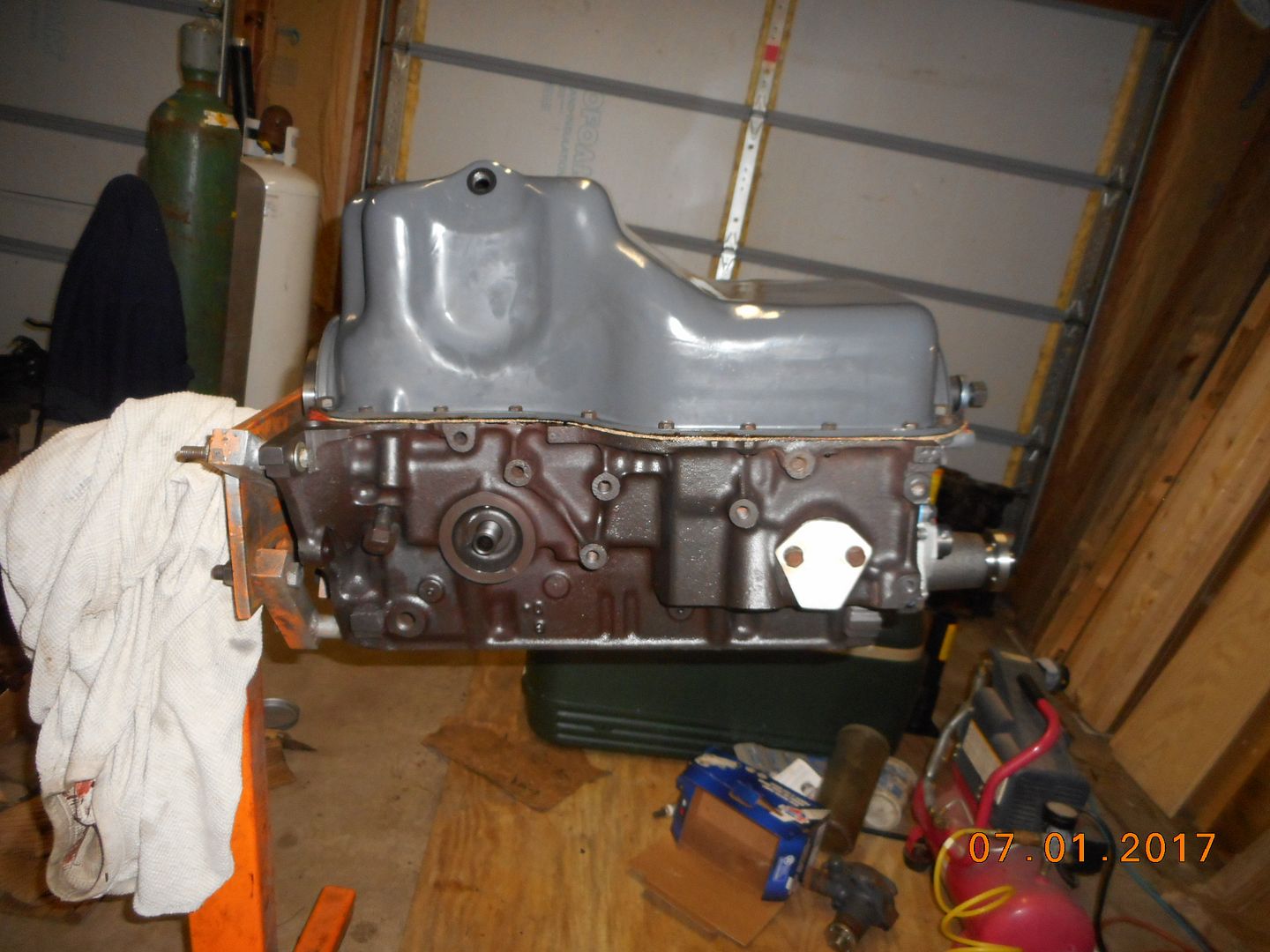 Painted the block.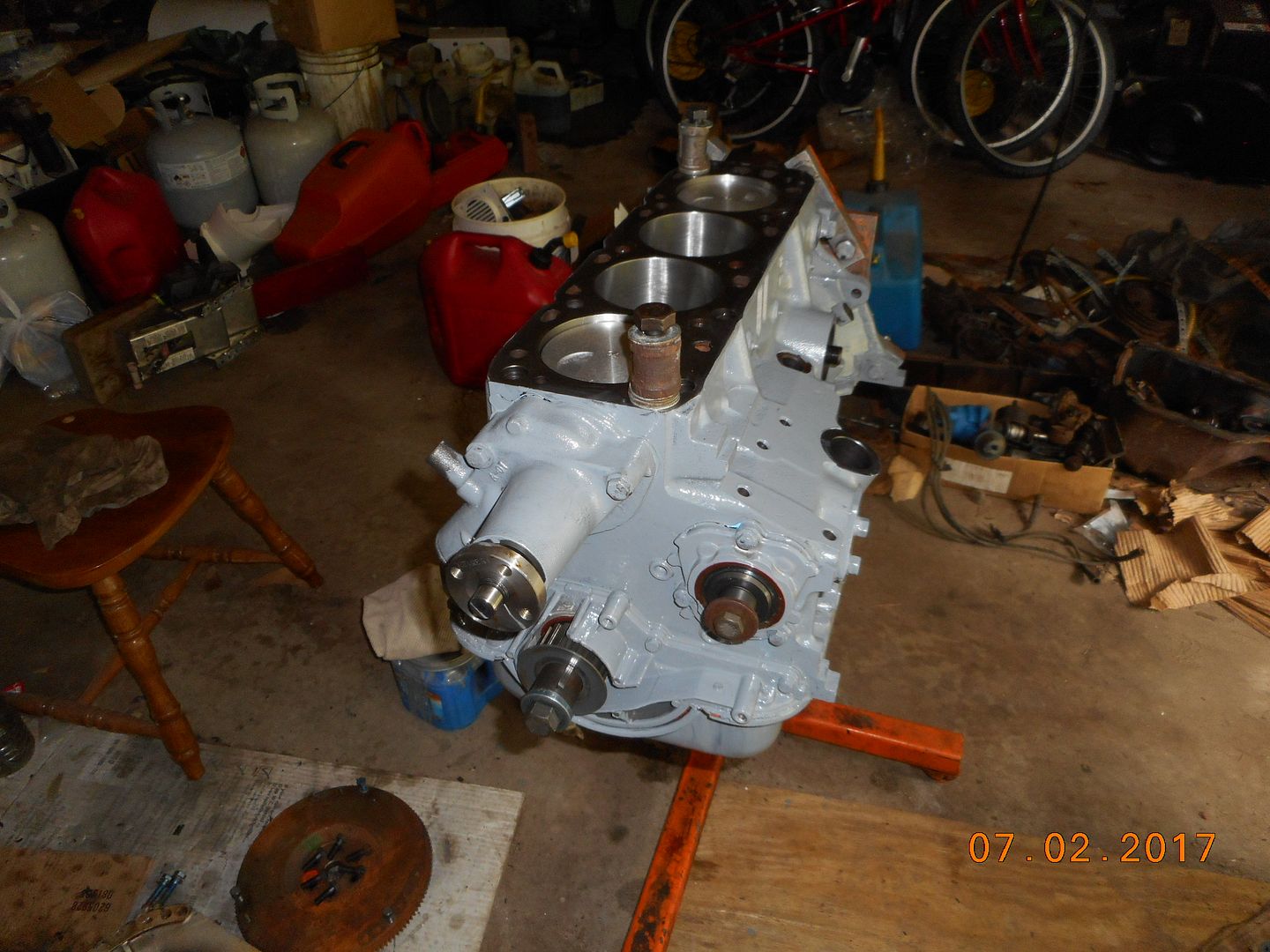 Hoist engine back into boat.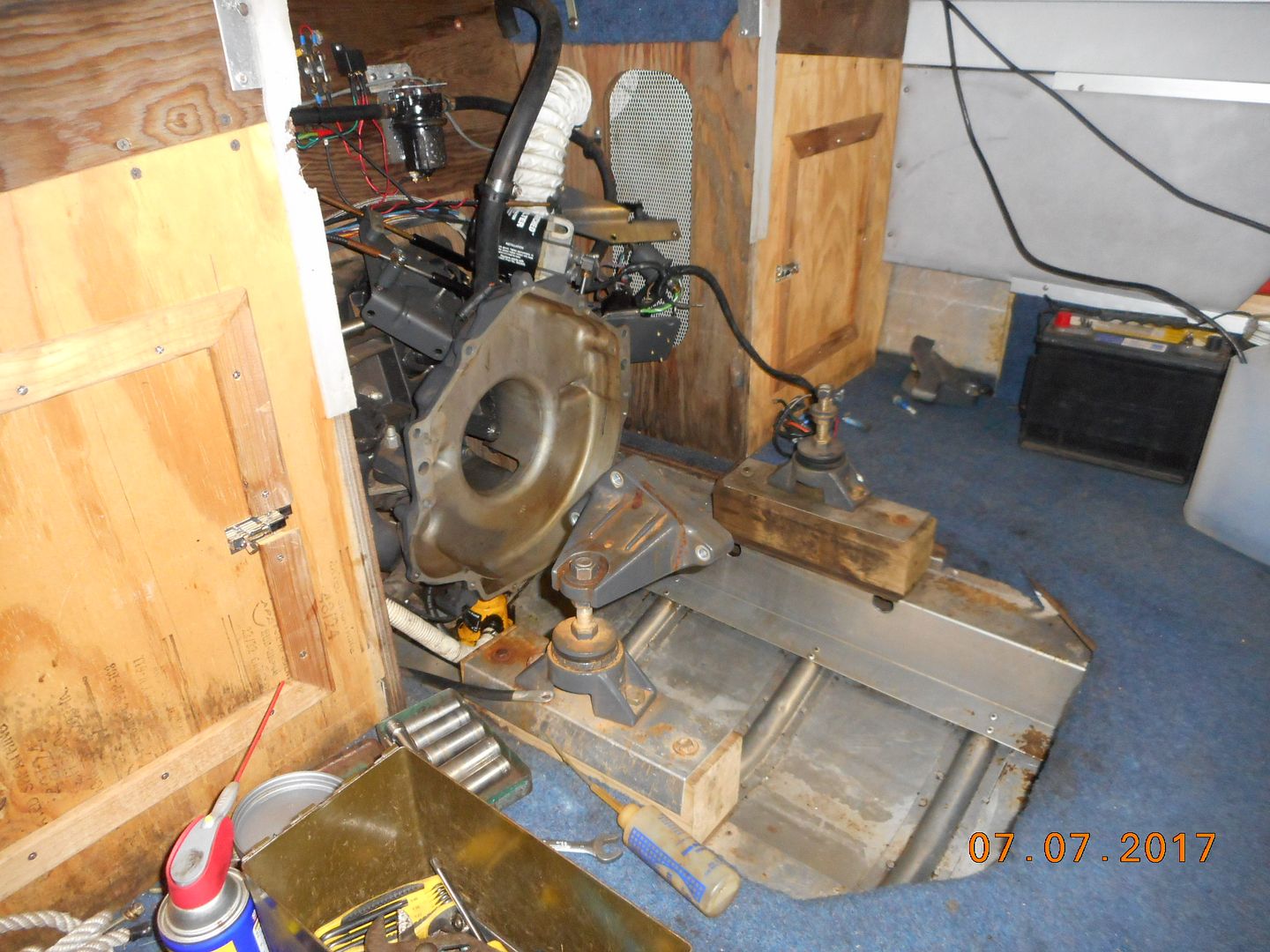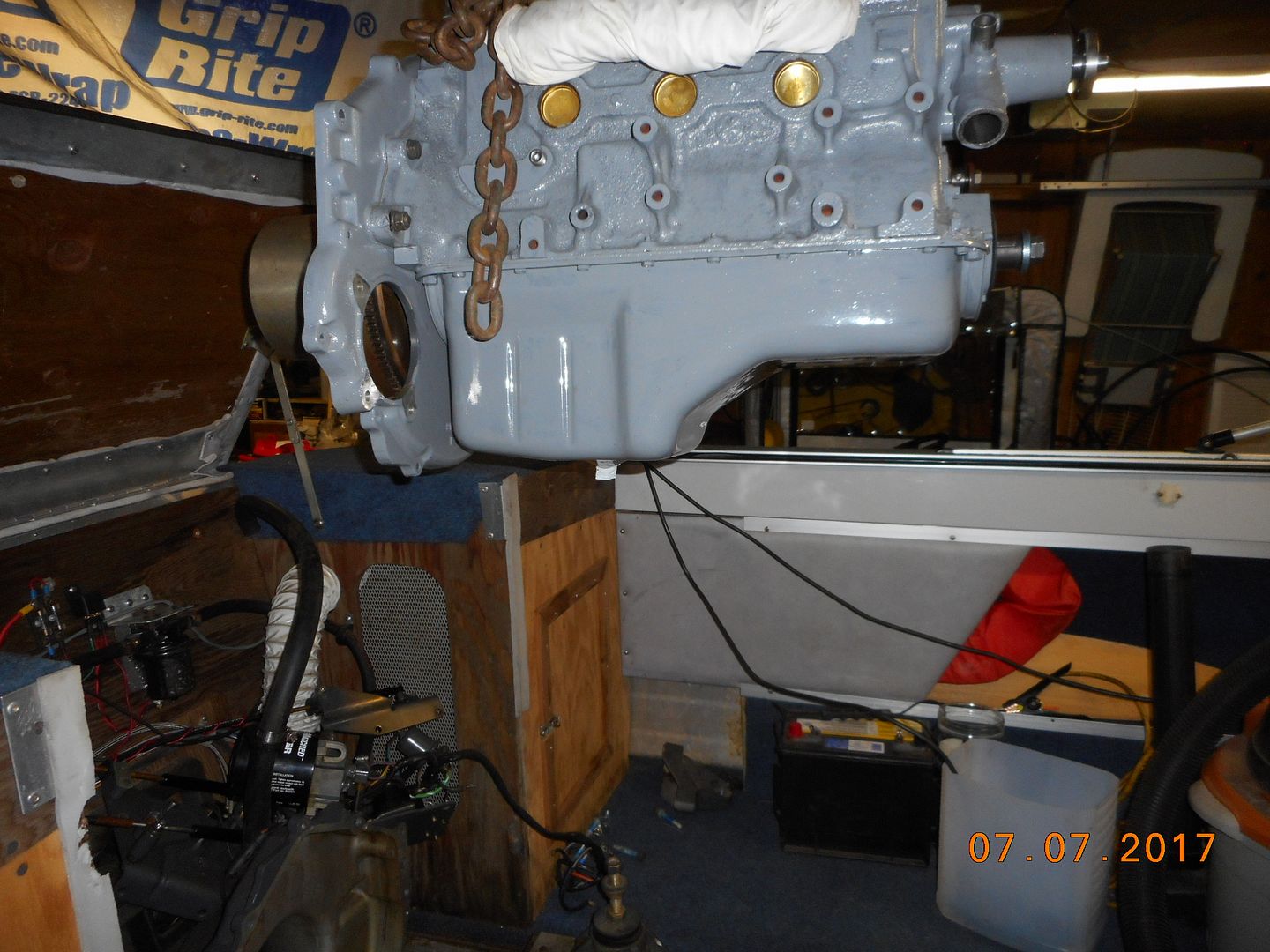 Bolted on head, manifolds, replaced camshaft and followers with upgraded roller cam setup from the early 90's. Painted the wooden bulkheads I installed a while back and cleaned up the engine bay and bilge. Almost done but the turd fairy struck. The thermostat was bad. Very small size so not like auto ones. Had to order one, stalled me for another week.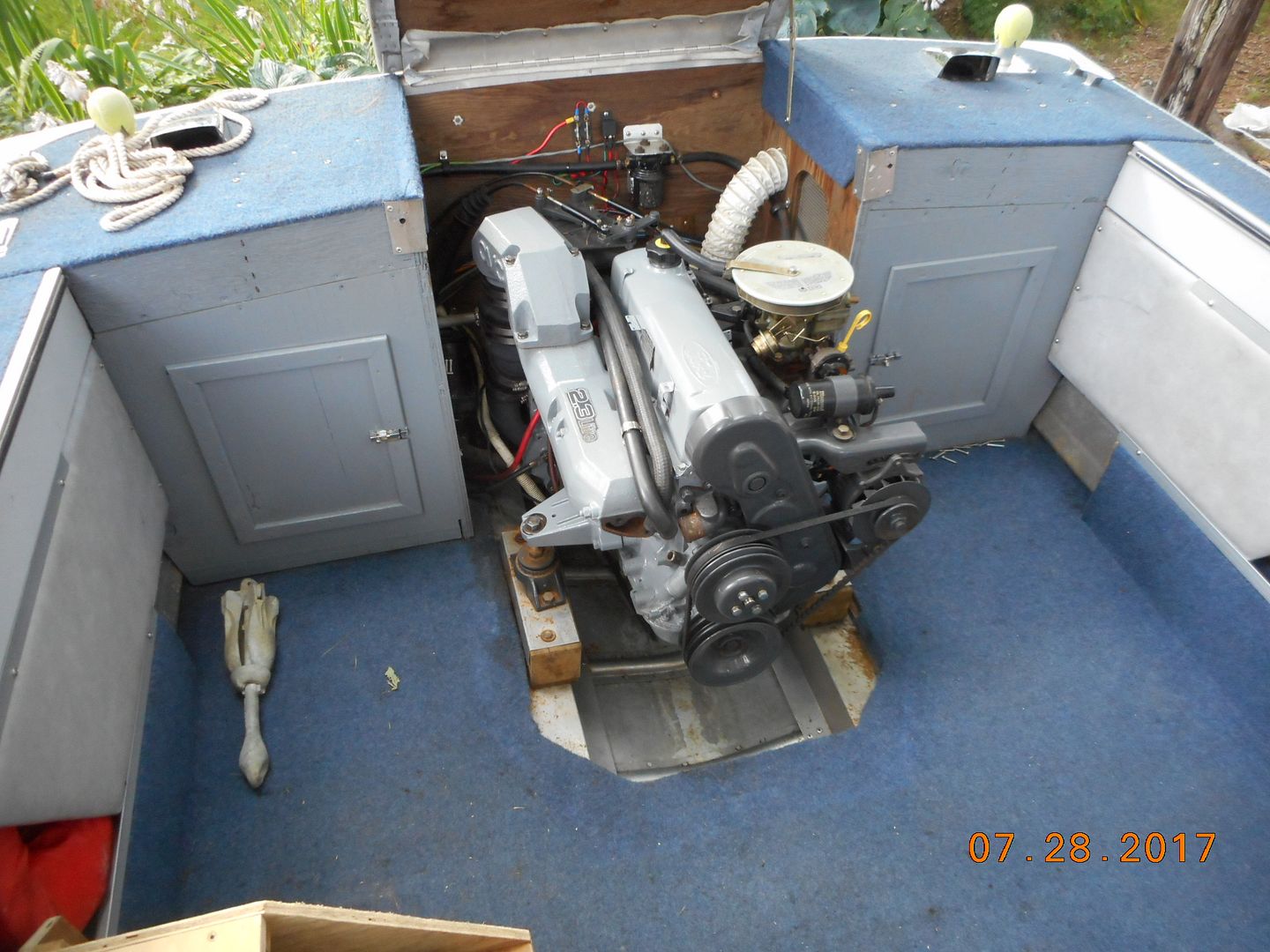 Drop in the thermostat, time the distributor and install plug wires, I'll be ready to go.

Just so you know I'm not slacking I worked on the Monarch a bit. I put a short exhaust extension on the tailpipe. (The original had been dragged and dinged on the pavement or something)
07-31-2017, 09:11 PM
Steve VW
Must have done something right. Installed the thermostat, distributor, timed the engine, hooked up the garden hose for water. Fired up less then 2 revolutions, ran smooth, no leaks.
The end of a project I started last May. Now for the fun part, in the lake again!

Next up: finish the VW toad engine.

07-31-2017, 09:50 PM
MWrench
Hey, that thing has a Chevy bolt pattern interface, LS? would have been fun! HaHa Good job on the Pinto engine, they are quite strong!
07-31-2017, 10:09 PM
Steve VW
That OMC IO was used with engines up to 300 hp small block V8s. The 2.3 is rated 110 hp. I shouldn't have to worry about tearing up the IO.
OTOH they put turbochargers on those 2.3 engines, up to 250 hp. Like you said, Ed, they are strong lower ends.