10-07-2015, 09:50 PM
Beach Dog
1985 Barth Regal 25' FOR SALE
1985 Barth Regal 25' Motorhome
I am finally ready to sell my beloved 1985 Barth Regal 25' Motorhome. The original owner passed away in 2001 ... then my meticulous Aunt bought it and drove around the USA ... then I bought it in 2006, took a few trips then parked her in Mexico a few years back and lived in her until I could build my house ... practically around the Barth. I'm done with the house and she's parked in my future swimming pool.
She has been well maintained and cared for over the years always under a shade cover unless she was on the road. I'd be happy to deliver her in the USA. California Pink Slip. She's a breeze to handle, park & drive ... especially for one person. Starts and runs great.
MAKE ME AN OFFER! email me at valleydog@msn.com .... no phone calls
. Barth # 8408/3130/25FP2 ...... Chassis VIN # 1GBJP37W8E3351972
. typical 454 big block Chevy engine. runs great. new engine 113,000 miles ... current 158,600 miles
. brand new transmission. only driven 10 miles before I parked it
. new engine battery. I need to get 2 for the house.
. Onan Generator 4000 .. I have never used it but it used to run great
. strong tow hitch setup
. electric step
. I need to check out tires. new in 2005
. hydraulics need some work. Maybe just fluid. they work but not always
. 2 gas tanks (32 & 42 gallons)
. propane tank 21 gallons
. good ladder for roof access. no roof storage.
. one big awning enclosed in metal cover in good condition
. individual window awnings in good condition
. Barth spare-tire cover in good condition. new bracket 2005
. rear-view camera system. I never used it. it's an antique!
. no leaks ... still very tight
. body in great shape. battery door disappeared so I had a nice upholstered cover made
. interior in great condition !! Interior wood could use some polish to be perfect.
. I removed shower and built a cabinet with shelves & mirror for storage
. new flooring, new upholstery, complete window covering all around
. brand new Captain and Co-Pilot seats
. very nice Alpine stereo with 4 pioneer speakers
. typical Barth high-quality Amish solid wood cabinets in great condition
. microwave new 2005. rarely used
. 4 burner range with oven, range a little rusty on top. never used oven
. big Norcold refrigerator/freezer in good condition
. air conditioner purchased in 2005. I've never used it so I think it works
. central, forced air LPG furnace. used it once
. new toilet 2004 .... self contained with black & grey tanks
. water heater is 6.2 gallons
. sleeps 4 ... double bed plus table folds down for 2 more
. I have all manuals, upgrades & repairs including original Barth factory schematic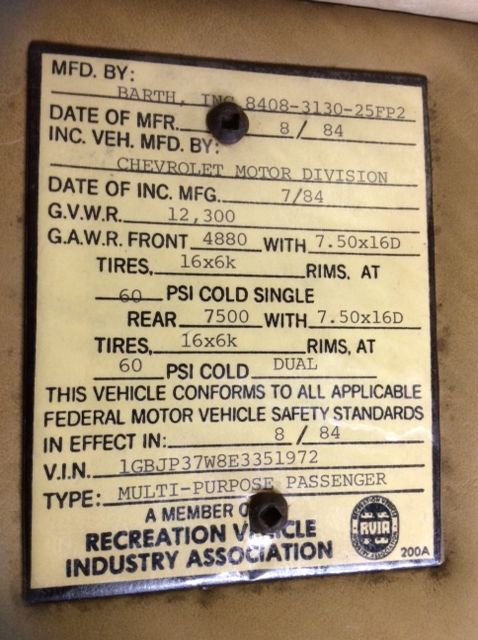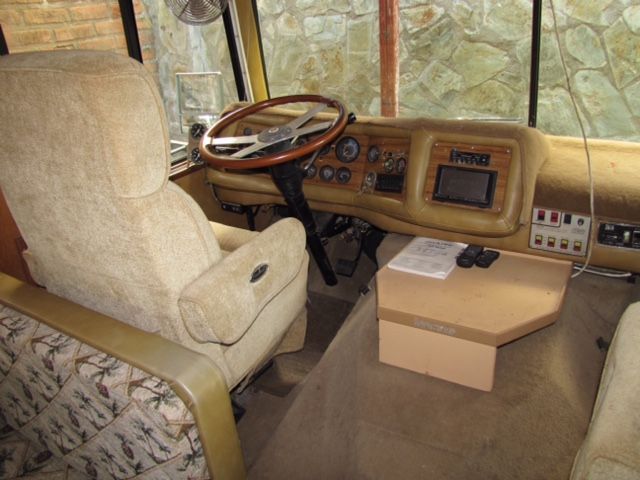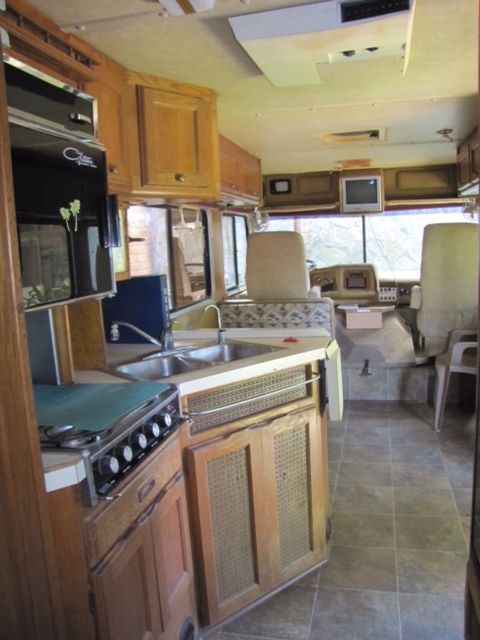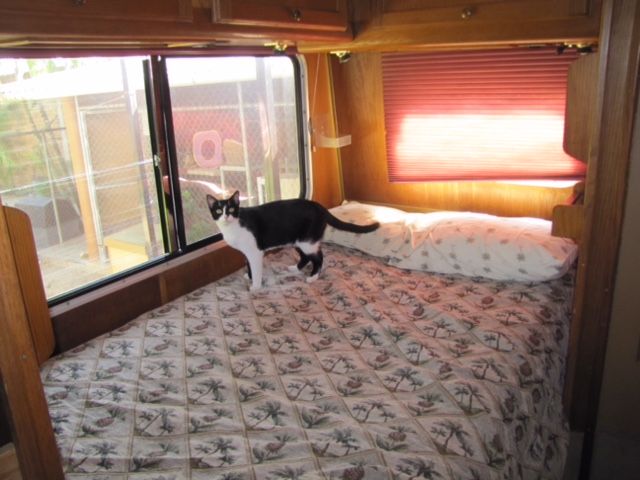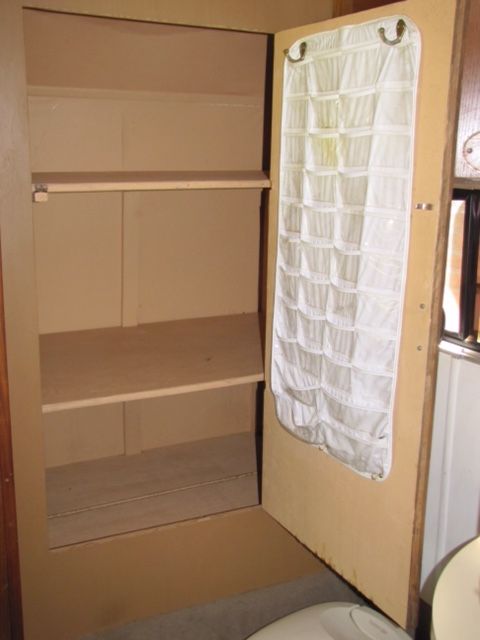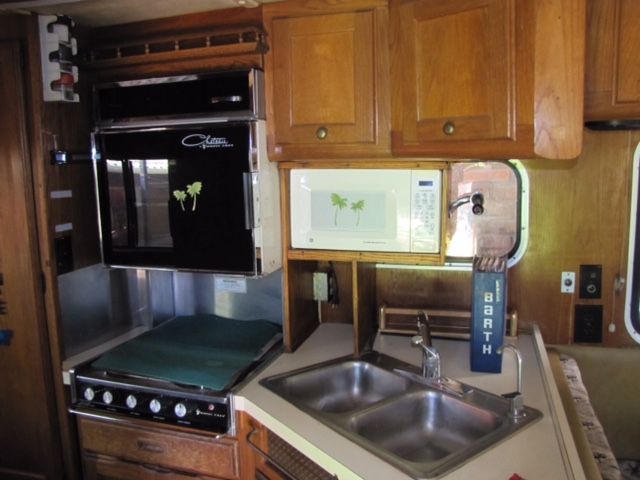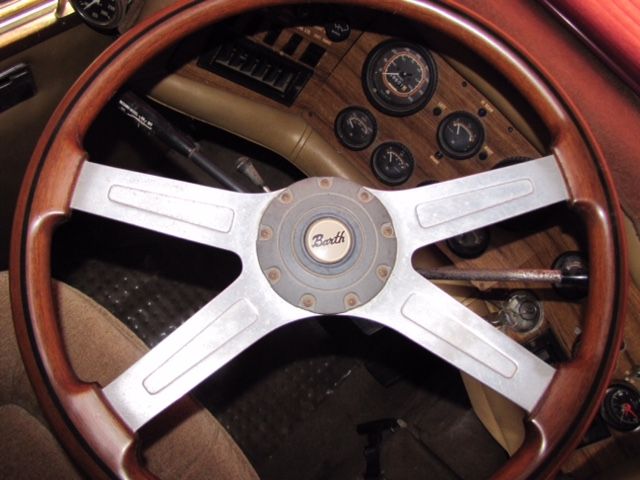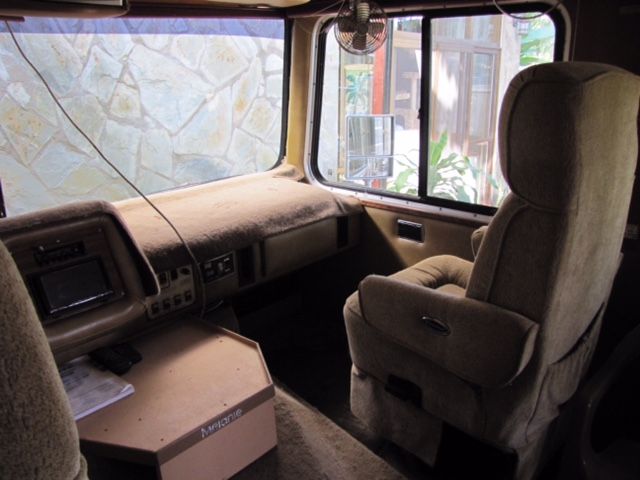 10-07-2015, 09:52 PM
Beach Dog
I used this area for my cats ... I had a wooden box with a removable, cushioned top for the kitty litter box and bed on top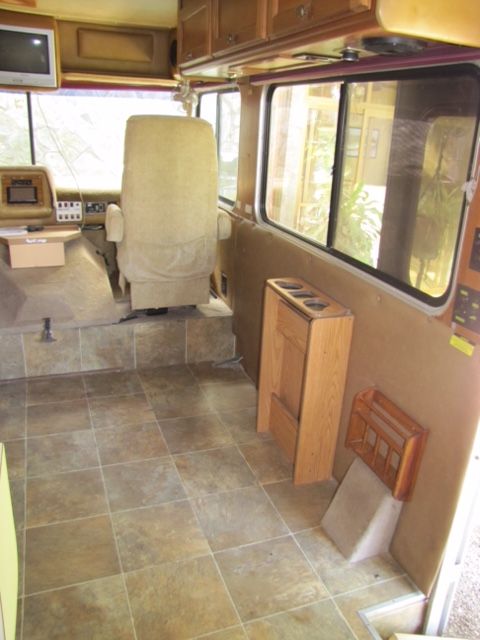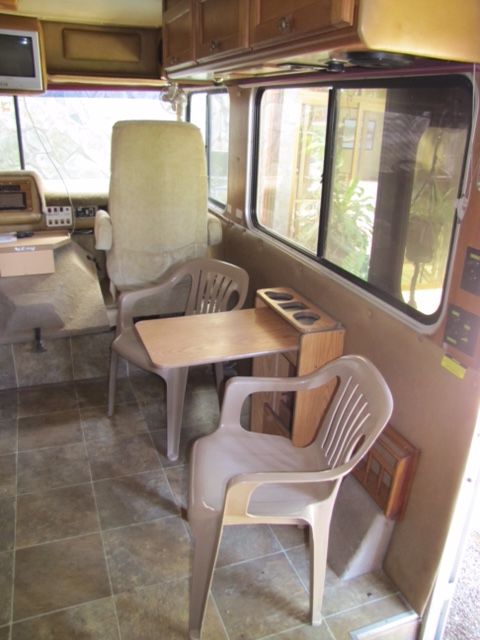 10-27-2015, 07:55 AM
baby barth
Hey there beach dog I may be interested in your rig may down size a little, from my 91 Barth sold to my son. Would fly from Tampa to have a look , in the meantime I have some friends in Porto Vallorta who would do an initaial look over for me. If you would supply your address they will be in touch. Tried your email address no luck ,valley dog
10-28-2015, 09:32 AM
Beach Dog
Hi Baby Barth .... sounds like a good plan! Not sure why my email won't wrk. Been using it 15 yrs.
valleydog@msn.com..... I'll private message you.