10-04-2017, 11:34 AM
Jim and Tere
1974 Class C
We recently purchased this Barth and are offering it for sale. Our original intention was to go through all the systems, do some updates, and use it for weekend camping. Repairs on our primary vehicle will limit what we can do in the short term. In the meantime, it is available.
The Good
We just drove it 750 miles from Florida without any problems. Used no oil. 10 mpg
6 new Firestone tires
All systems work. Frig, stove, furnace, generator, roof a/c,water heater, house water pump.
There is no rust on the body. It is very clean underneath.
The not so good
Dash air does not work
Dash heater hoses have been disconnected
Carpet needs replaced
Paint on cab has surface rust on some areas
Two areas of the ceiling had water damage and have not been repaired. The leaks that caused the damage have been repaired. The damage consists of the vinyl drooping.
TV antenna broken off as in not there
The passenger side windshield has a 12" long crack in it. It has been epoxied to prevent it from getting worse.
I will post pics soon.
Price is $5900.
This is a 43 year old classic Barth and there are not many around anymore. With a little money and some time, it would be an eye turner.
10-04-2017, 03:42 PM
Jim and Tere
Having trouble downloading pics
10-04-2017, 08:05 PM
Kevin
[QUOTE]Originally posted by Jim and Tere:
[IMG=http://i687.photobucket.com/albums/vv240/barth_upload/1500/DSCF1224.jpg]http://i687.photobucket.com/al...ad/1500DSCF1224.jpg[/IMG]
---
Using the first line of your quote only, if you meant for a picture to happen, you missed the ] after the first [IMG. The = has no use here and does not belong. [/img] also belongs at the end of the image string. The other shortened image string in the second line has no business here. Hopefully others can learn from your mistakes Jim and Tere.
---
---
I will try tutoring you again when you call.
10-04-2017, 08:55 PM
Jim and Tere
I have more pics that I can email anyone who is interested.
10-04-2017, 09:27 PM
Kevin
quote:

Originally posted by Jim and Tere:
I have more pics that I can email anyone who is interested.
---
Shame on you JIM!... or did I miss your phone number and contact information. You have 3000 plus posts and you forgot to include an email and phone number.
---
Please review the information on
this page
and get your posting in line with our Terms of Service. Paragraph 2 First sentence.

10-04-2017, 10:27 PM
Jim and Tere
And being old and senile, I forgot to add my contact info:
jimandtere@copper.net
423-545-3059
And a huge 'thankyou' to Kevin for doing all these pictures. I'll continue as I'm financially able, to do little things on this gem to get it ready for the next owner.
Jim
10-04-2017, 10:49 PM
Kevin
quote:

Originally posted by Jim and Tere:
And being old and senile, I forgot to add my contact info:
jimandtere@copper.net

423-545-3059


---
And that is no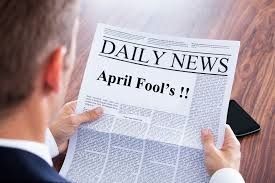 JOKE