Finally got some pictures and ready to sell. To contact me please email me your phone number at mnhunter@yahoo.com or PM me here. I am still working so I have not given my phone. If you have interest send me your phone and I will call you.
This is one of only two known to Barthmobile as Aristocrats. They started changing name to Royal names. For practical purposes it is a renamed Breakaway.
Very Important! Even though DBarth has been in Minnesnowta the past 7 years. She has never seen a salted road. What does that mean? Anyone from the snow belt knows salt means rust and corrosion. Not DBarth. Before me it was a Southern Coach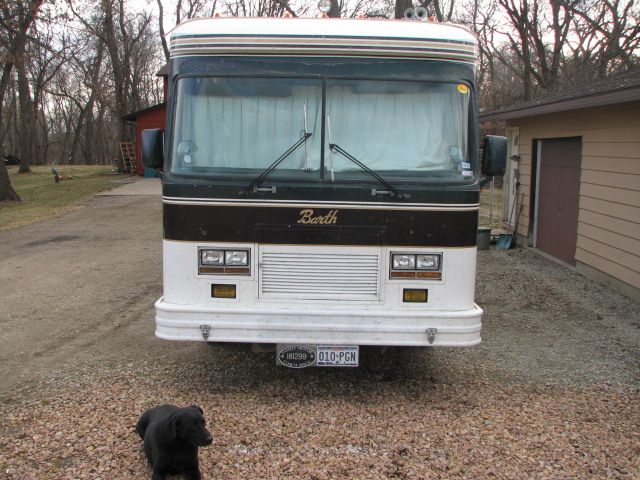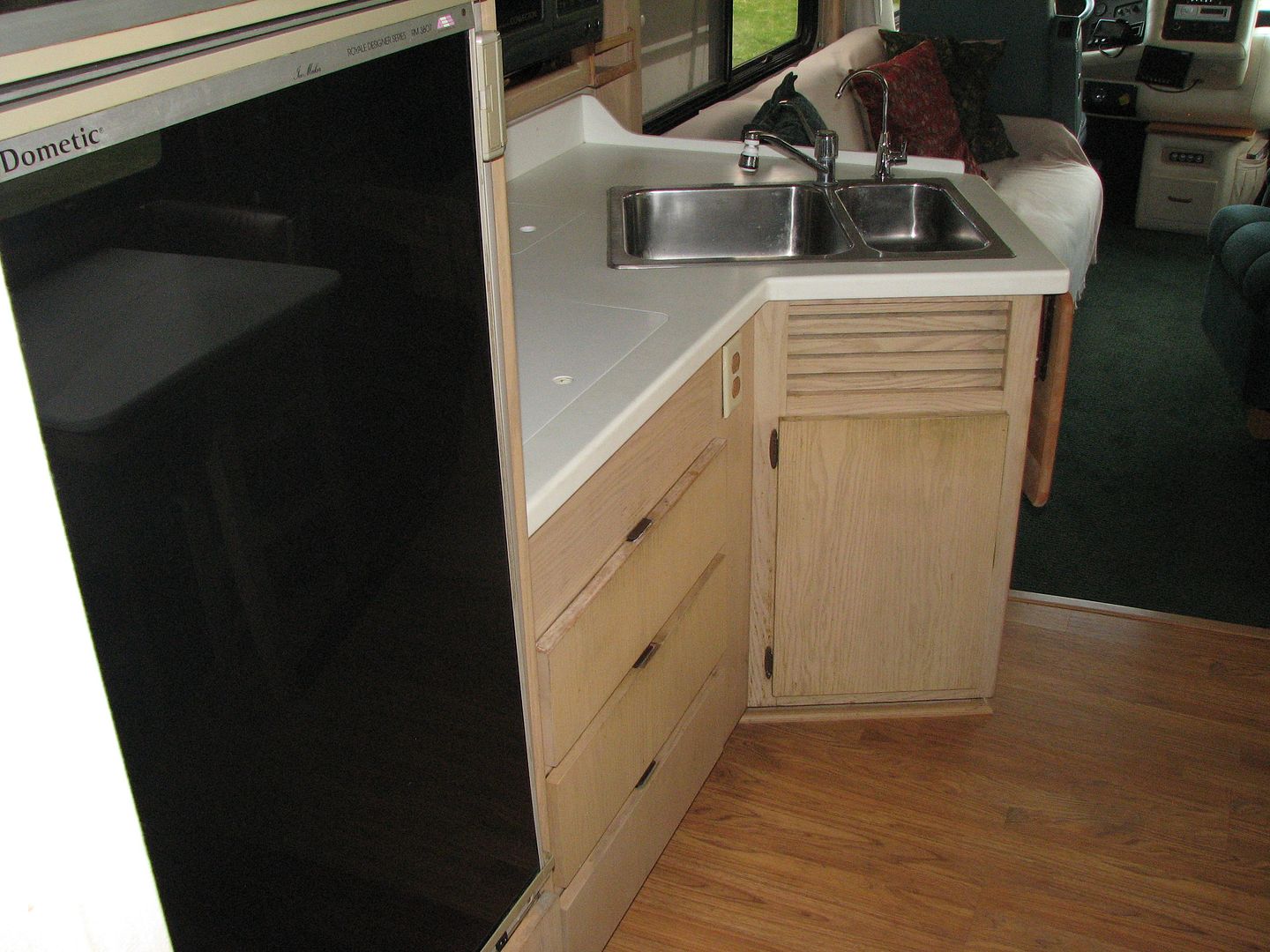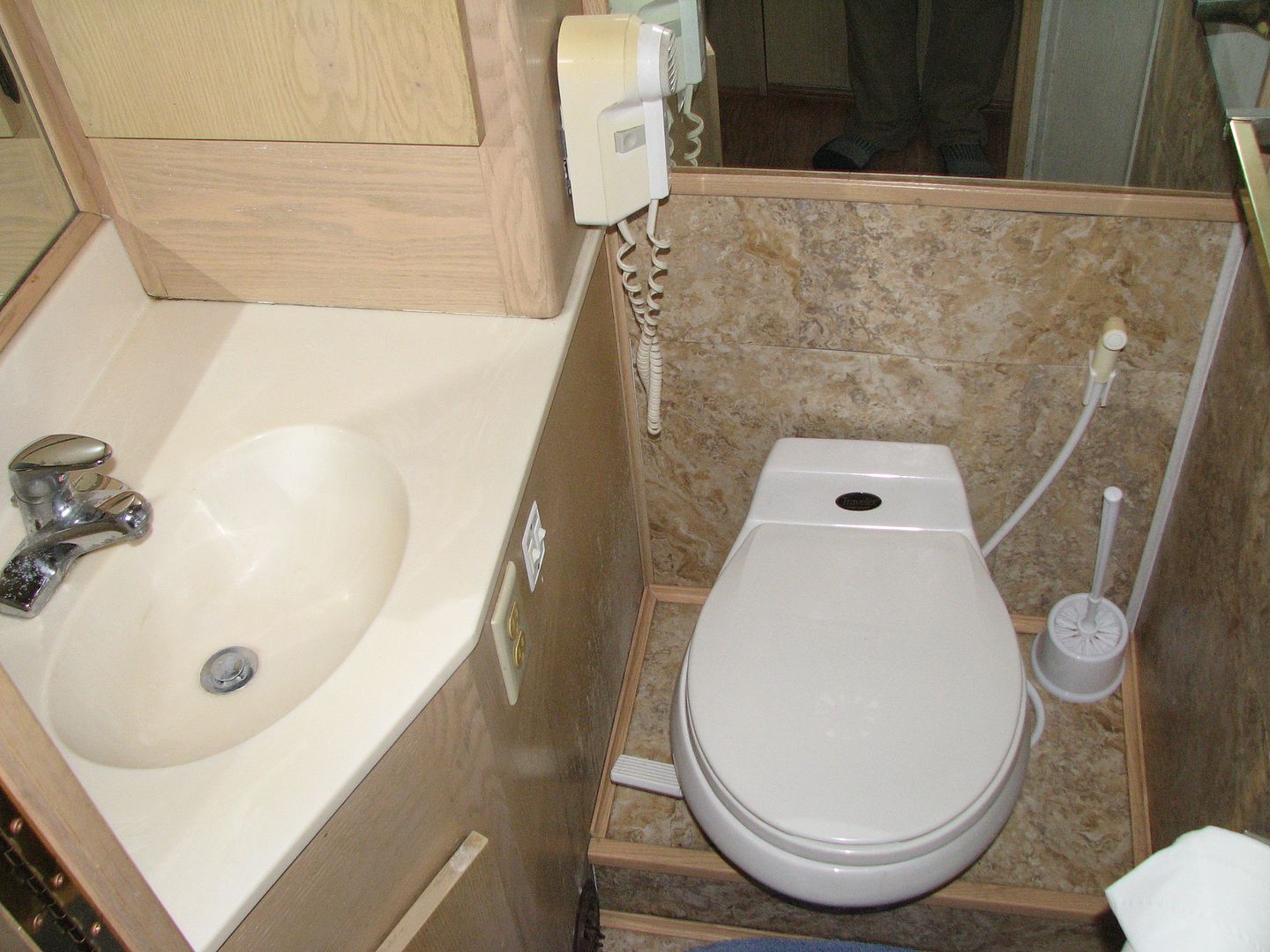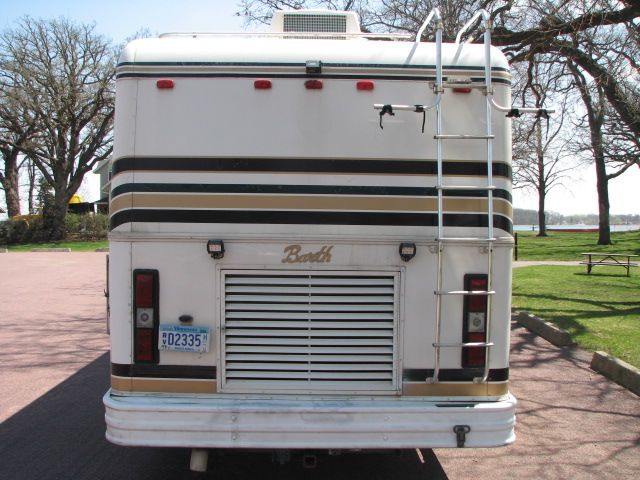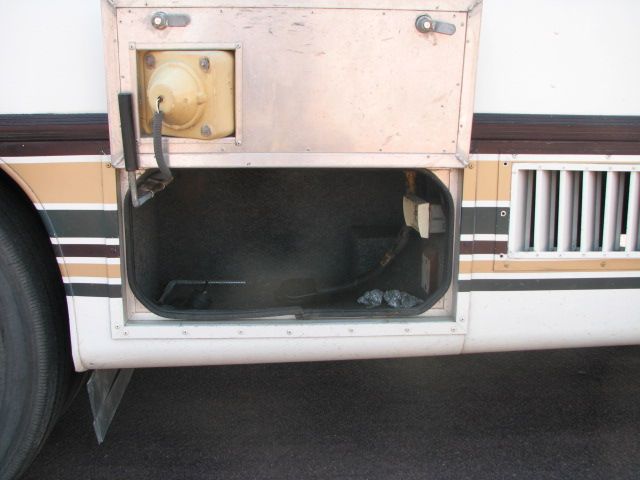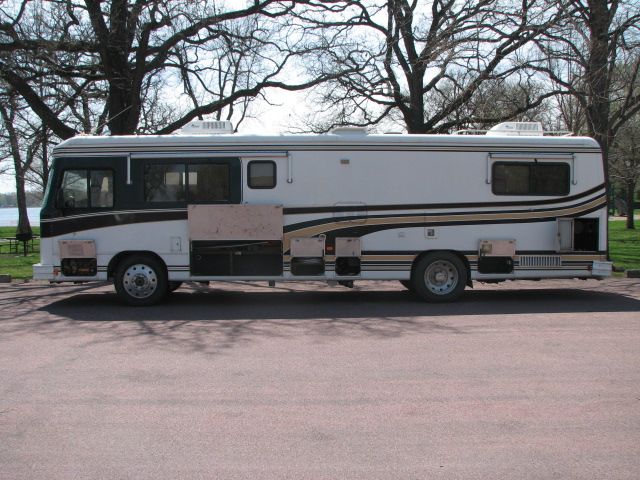 Here are a few notes/updates/improvements
1994 Barth Aristocrat Licensed as a 1993 Breakaway because there was not an Aristocrat listed in NADA that year.
All Documents and service records all the way to Original Purchase. Showing the factory spec sheets saying it is an Aristocrat.
Data Tag Number 9311-3895-33-BB-38
Current Mileage-110,965 as of today 5/1/2018
Have 3 full binders with all the documentation. I from Spartan, 2 Barth with all the items in the coach.
Factory Blue Prints and wiring blue prints
Spartan Chassis
6BTA 5.9L 230 HP Cummins
Banks Power Pack brings HP to 268 HP
Allison MD-3060 changed to TranSynd Fluid
15040S Eaton Rear End
Torsion Springs
HWH Levelers
Banks PacBrake installed when Power Pac was installed
Prosine 2.5 2500 Watt Inverter/Charger
7K Kohler Propane Genset with remote start on dash or from bed.
Double pane windows all the way around except Windshield.
Dometic A&E Large Main Awning over the center entry and 3 individual window awnings.
Removed all components, heat exchanger, compressor and lines from the automotive air conditioning. Very few have spent the money to keep working.
98% of lights converted to LED
Replaced front Clearance lights and lenses.
Replaced rear lenses
Replaced all flooring.Laminate in Kitchen and hall. Carpet is Industrial Carpet installed by my brother in law who does for a living.
Replaced the skylight in the shower. Triple pane.
Replaced Rear Backup floodlights with LED 2018
Replaced Backup camera in 2010 with Color and Audio from "Rear View Safety"
Recoated roof with Anvil 400 2018
Receiver hitch in front for backing a trailer or for a Bike rack or hitch haul(Haul my electric Bike)
Replaced Starter 2017
Replaced Ignition switch 2017
Replaced Starter solenoid in front electrical compartment 2017
Digital booster locator for Winegard TV antenna
Flat screen TV's and DVD players front and Bedroom
2018 replaced radio with a Marine Duty with Remote AM, FM, USB
Had the Allison key pad rebuilt
Replaced Penguin airs with Atwood 15000's with Heat Pumps
Steer Tires were fresh from the factory in 4/1/2011 245/75R 22.5
Drive Tires are date code 2015. They spent a year in a dark hanger unmounted.
Changed to Manual Main Battery Shutoffs and combiner. Can charge both from Charger.
Fuel Filters replaced July 2017
Alternator Replaced July 2017
Oil and filters changed Yearly done last 5/6/2018
Installed Fumoto Oil pan valve (makes it easy to drain oil to change)
Greased yearly
The not done or need TLC
Couch could use reupholstery or replacement. The couch is fine it just worn fabric. Son says he is comfortable sleeping on it. I often will nap on it and I sleep fine. We have a tan cover shown or a camo cover we had for my signature look.
2 segmented boxes full of all the unique screws, covers,fittings,latches ect
This is a drive away couch. I have re-energized the water system (softened water from the house hookup) I put some water in the talk you so you will see all working as it should.
Tanks full of Diesel so you could turn the key, start it up and be on the road when the air comes up.
Questions PM me or email please. If you are serious I will call you. I read the posting rules and see guests do not have the ability to PM. My email is mnhunter@yahoo.com I don't answer my phone if I don't know the number. Legitimate questions I will answer on site. Still working so not able to respond instantly.
As stated in the title. $21,000 now reduced to $19,500


Dana & Lynn
1996 38ft Monarch front entry
Spartan Mountain Master Chassis
Cummins 8.3
Allison MD-3060 6 speed
22.5 11R
Cummins Factory Exhaust Brake
9608-M0022-38MI-4C
Christened Midnight

1994 34ft Side Entry Aristocrat Currently FOR SALE
Christened - DBarth
Spartan Chassis
6BTA 5.9L 230hp Cummins
Allison MD-3060 6 speed
15040S Eaton rear
Banks PowerPack brings HP 268
PacBrake
ProSine 2.5 Watt Inverter/Charger
Build Number#3895

1972 22ft
Christened Camp Barth
No motor, no tranny, no running water
Electric 110 and 12 volt intact and running
Still mobile as a toad with newer brakes, tires and lights
Has Original Fridgeking Air conditioner so far