04-13-2016, 09:52 AM
mammobarth
1992 custom Barth mammo-van for sale
Edit Bill N.Y. ~ 8/17 moved from Barth's for sale to swap meet central
quote:

For anyone interested in any other parts, please contact Doug's Diesel Service, Gastonia, NC, phone 704-824-7949. Ask for Doug Grigg or Tammy only. Payment to Doug's Diesel Service directly for parts/labor/shipping.
Hi - I have a custom built Barth that I've been holding onto in the hopes of refurbishing and putting back on the road; they truly are top of the line coaches. However, she's been in my backyard for 8 years without road time and I believe she deserves the TLC only a Barth lover can appreciate. One owner, custom built for a mobile mammography service in NC, I have all the paperwork including initial quotes, blueprints, schematics, and many maintenance records. I'm not sure how to post pictures, yet, so any advice would be appreciated! Thanks
04-13-2016, 01:28 PM
Rusty
Welcome to Barthmobile! Pix aren't accessible.
More details would be welcome: Year, length, price, etc.
04-13-2016, 06:38 PM
mammobarth
A picture of the van is my avatar. It's a 1992, custom build, 33' coach with the following:
- data plate #9206-3801-33S13
- Oshkosh MC18FG chassis
- rebuilt Allison Transmission
- front axle: Heavy duty Rockwell I-beam suspension leaf springs with stabilizer bar
- rear axle: Dana HYPOID drive heavy duty suspension leaf springs with stabilizer bar
- "Ride Rite" air bag suspension both axles
- gasoline capacity 60 gallons (but has a leak near top of tank)
- Exterior West Coast mirrors
- Interior height 89.5" - variable as needed
- built up floor in rear "dark room"
- dual generators (I'll have to get details)
- 35' shore power cord
- Two Duotherm central air conditioners, ducted (front one was purchased brand new 7/2005 before the mammography program closed 8/2005)
- HWH leveling jacks
- plumbing and wiring for x-ray machine
- toilet and 2nd water tank
- on board water capacity - 40 gallons
- lead lined walls/doors in x-ray room (back part of coach - some has already been removed)
The interior has been gutted of all medical equipment and furnishings; refrigerator, auxiliary A/C unit, and some overhead cabinetry remains. Entrance door leaks some as the manual awning was lost in a telephone pole side-swipe event. There is a leak over the driver's seat; the side cargo door/emergency exit with two dead-bolts seems okay. It was used as a storage building/office for my bicycle rental biz I offered out of my home. The exterior step - electric, automatic, was damaged when towed to current location in Gaston County, NC.
I worked for this company from October 1996 to 2006 (dissolution). I am familiar with most all upgrades/repairs, etc during this time. There are two generators - one on the left side of coach (a 15 kva Onan??) and a giant one in the back - it's a Kubota installed around 1997/98 (not sure of size, but it was able to run the whole unit self-contained including 220v x-ray machine and film processor).
Price? As is right now (April 29), $3,000 - negotiable. Like a little girl with a pony in the city, I have no where for her to go; she deserves a Barth home.
If anyone can guide me as to how to link up pictures, I'd appreciate it - I have many. Thanks
04-16-2016, 12:41 PM
mammobarth
UPDATED: I have the actual Bill of Sale Description for this vehicle that lists exactly how this coach arrived: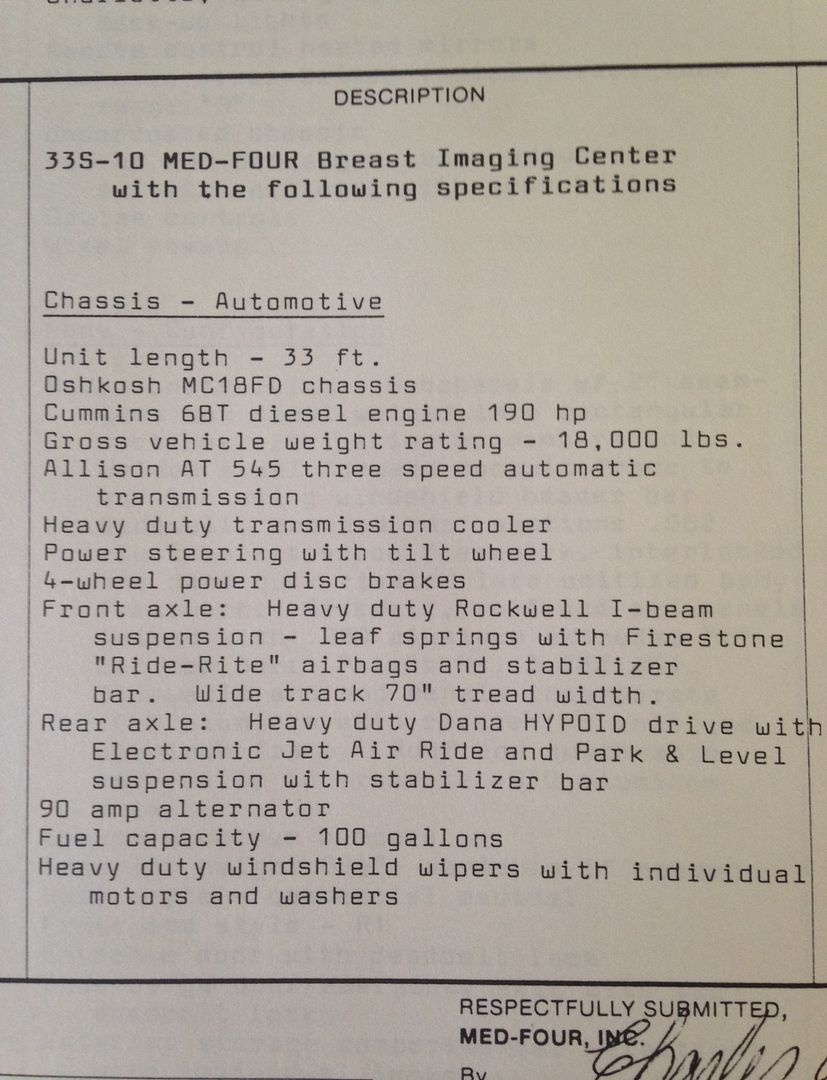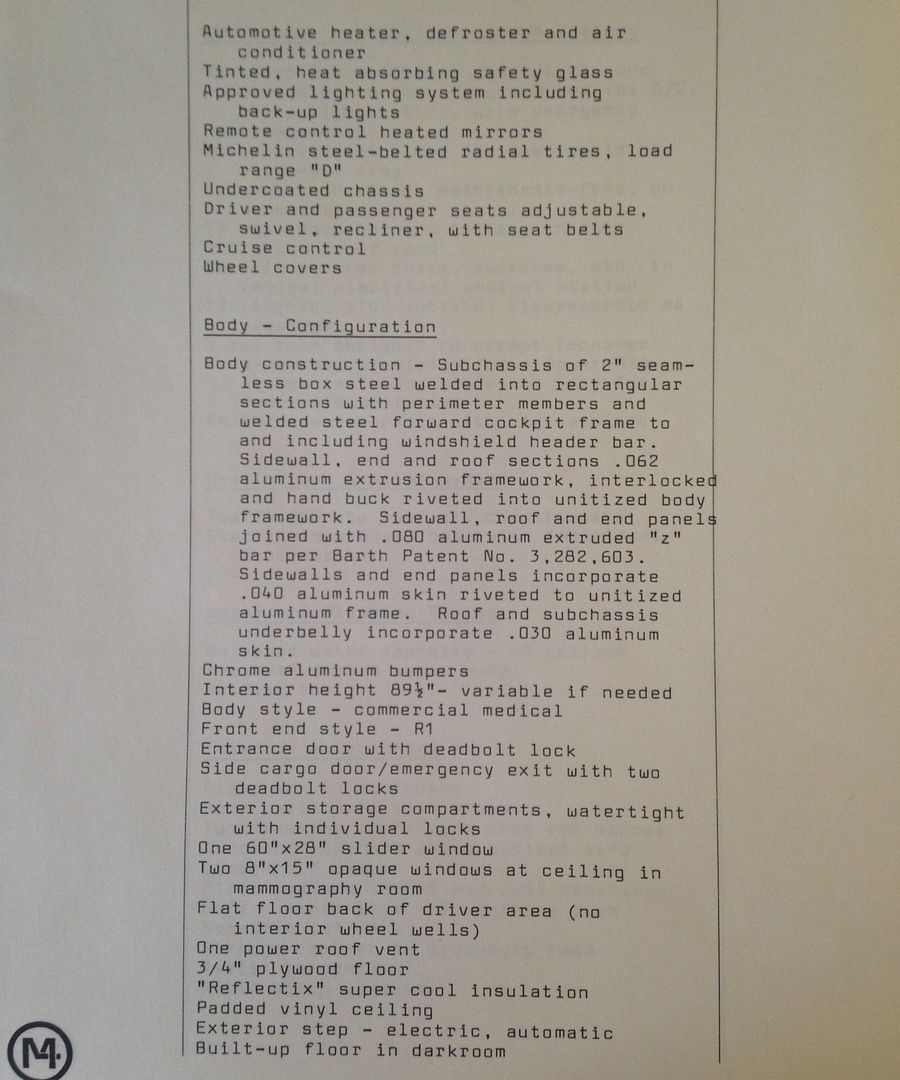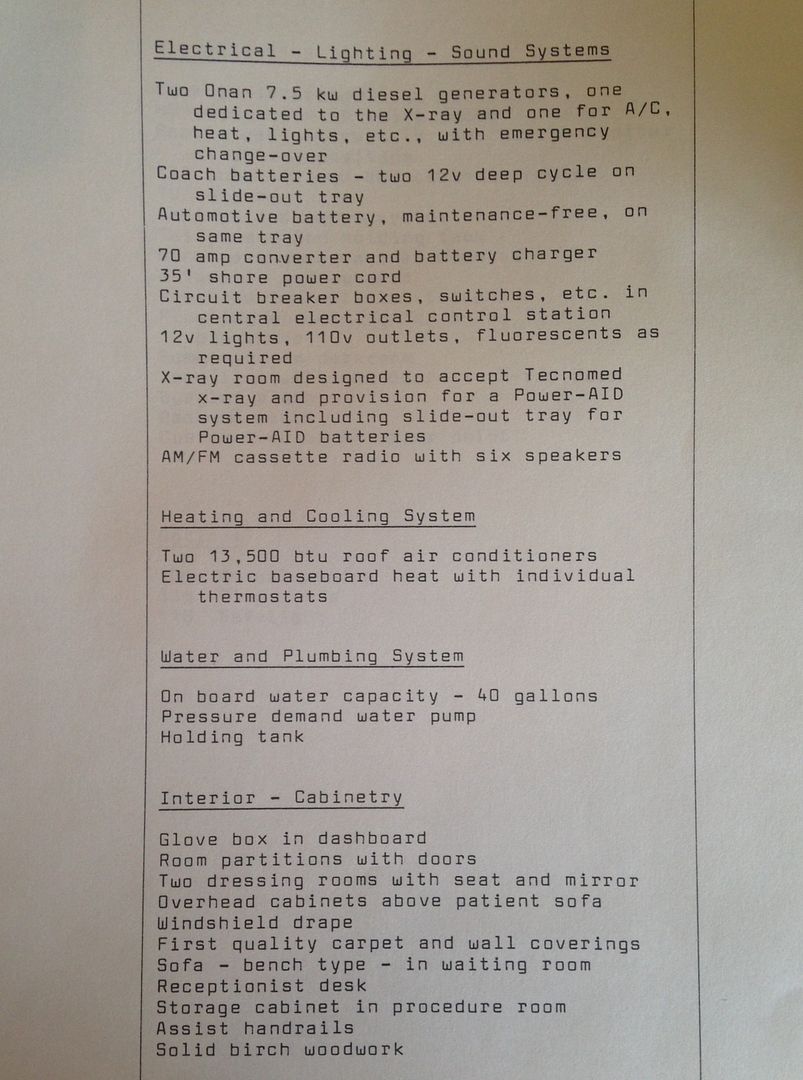 04-16-2016, 12:59 PM
mammobarth
Also have most original paperwork, floor plan, and many maintenance records: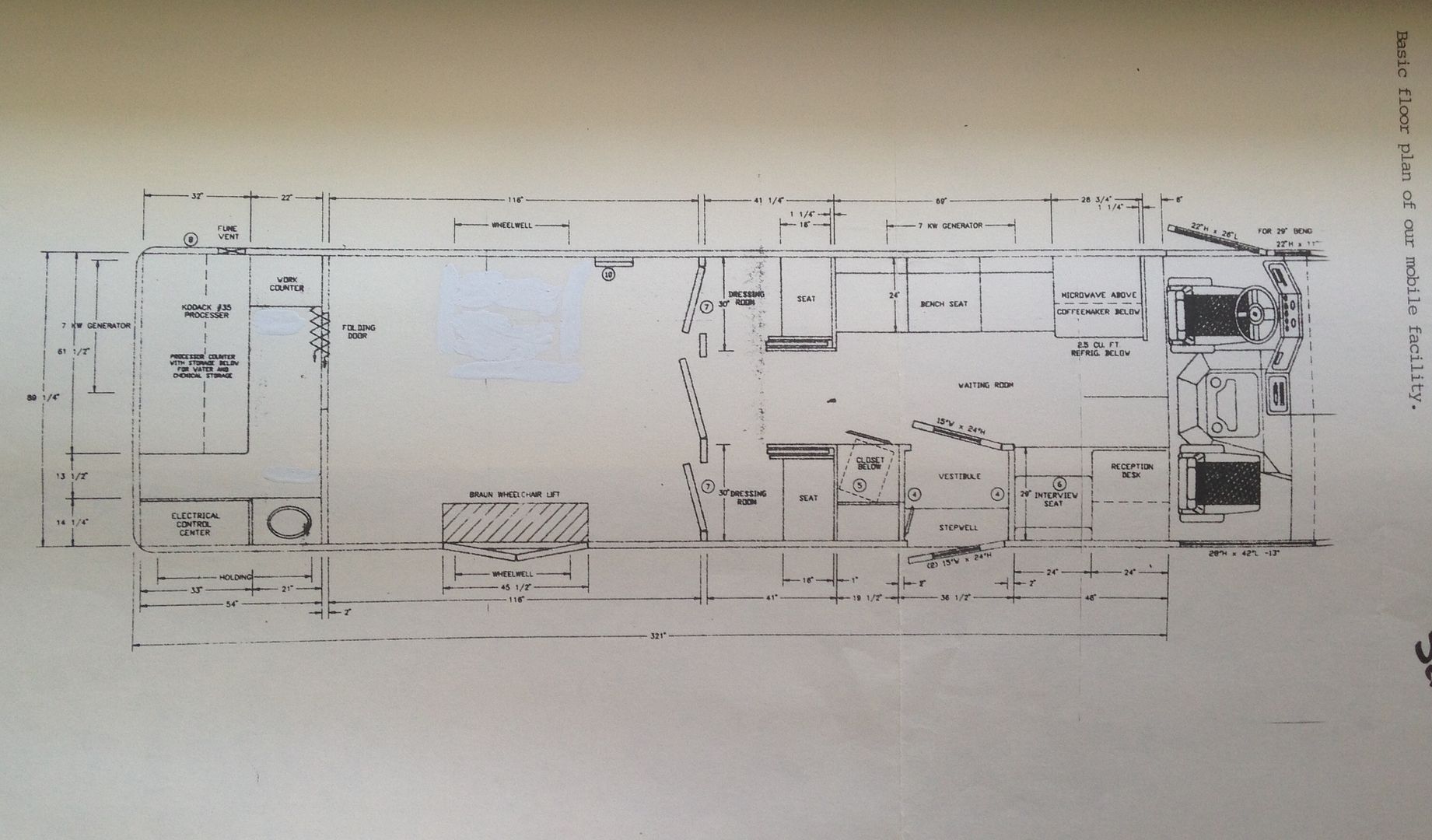 04-16-2016, 01:16 PM
mammobarth
Front of coach (June 2015)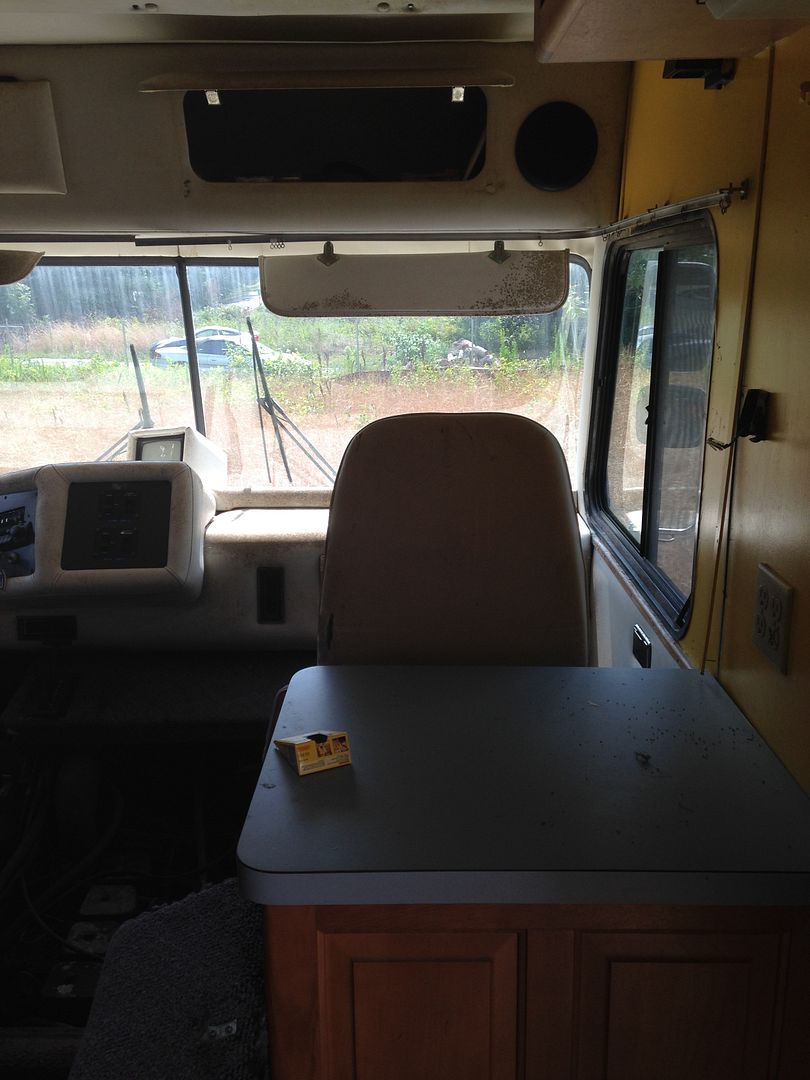 04-16-2016, 01:19 PM
mammobarth
Looking rear at mid-coach:
04-16-2016, 02:50 PM
mammobarth
Currently parked at a local garage: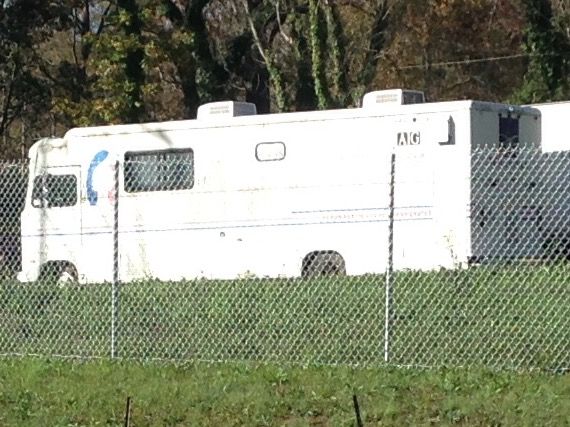 04-16-2016, 05:04 PM
Kevin
WOW, This is really a unique BaRTH!
---












04-16-2016, 10:10 PM
Kevin
quote:

Originally posted by mammobarth:

Here is the data tag
---
In the Map the BaRTHS data tag project I found one other Diesel Puller. Maybe Doorman, or Nick Cagle could educate us with some information from the data tag posted here.
04-17-2016, 12:36 AM
Rusty
Nick and I looked over a 40' Barth of unknown history parked at a local (Augusta, GA) tech school. I crawled underneath, and it had a Cummins, which appeared to be a 5.9L, awfully small for that size coach.
There is an Iveco Barth in the UK, also a diesel puller.
One of the older Barthmobilers had a FrED, but I can't recall who.
In any event, they're rare Barths.