For those of you who didn't know, we bought another house back in March. It's a log home on top of a mountain about 3 miles from the farmhouse. Since we bought the new house we've spent most of our time getting settled in, moving stuff and taking stuff we decided we didn't want back to the farmhouse. We still haven't finished moving. In the meantime we've left the Barths at the farmhouse and haven't done a lot of work to either of them. The reason we haven't brought one of them over is that our new house is on top of a mountain with some steep grades and switchbacks.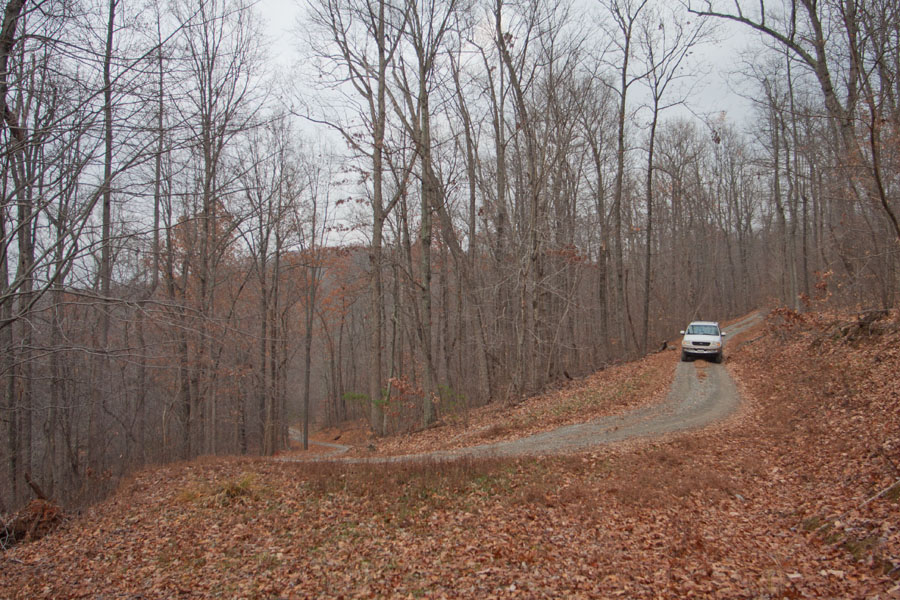 Since we're going to the Florida GTG we have to get some work done so last week I decided to go for it and brought the '66 to the Mountain House. I made it fine with no problems. Our trailer drags alot, so I was mostly concerned about dragging going around the switchbacks.
Here's the Barth at the new house.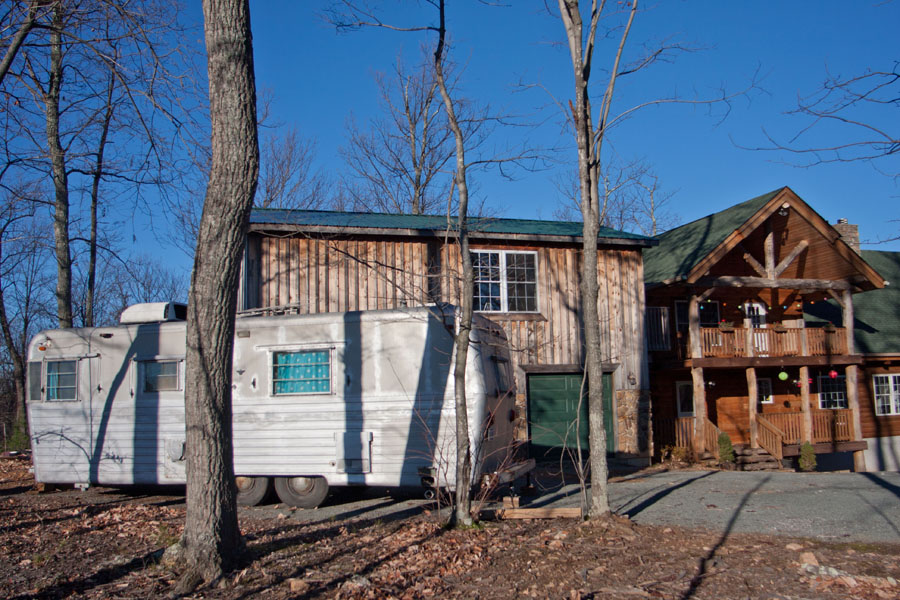 And looking off the other side.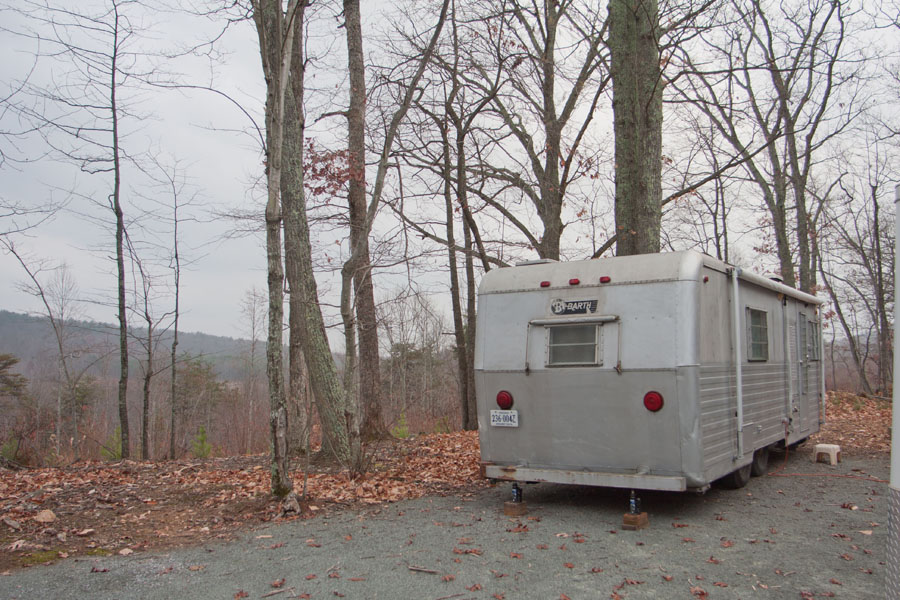 Here's my favorite sittin' spot at the new house.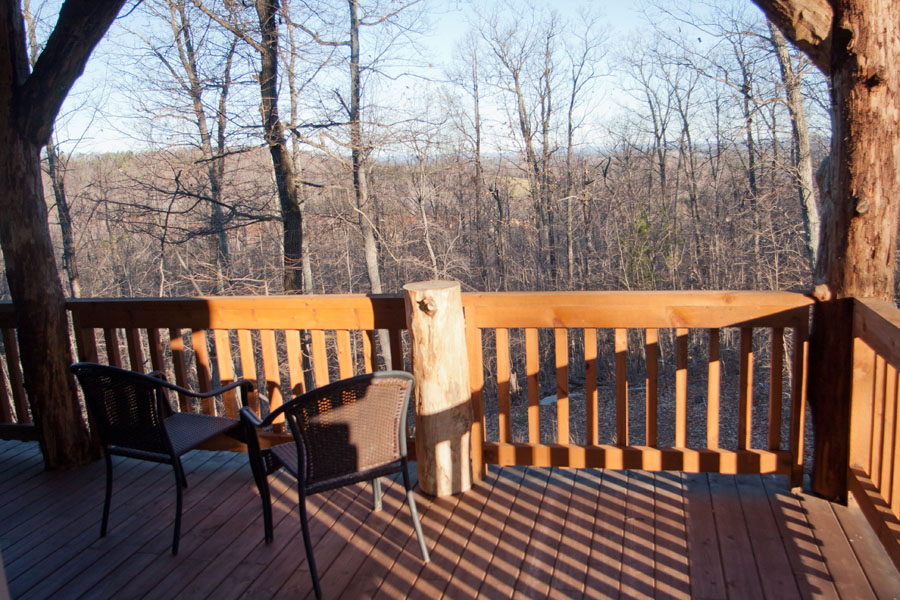 As I said we haven't done much to the '66, but we're taking it to FL anyway. The PO's had pulled out the paneling forward of the kitchen so we're going to need to replace that. They also pulled up the floor and put down this green stick on tile that management says is going to have to go.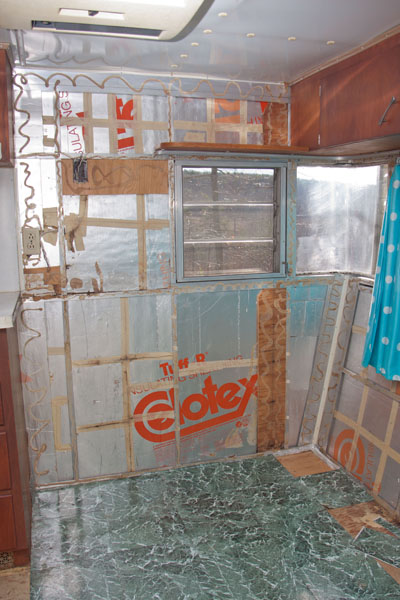 I'm not sure how much I'm going to get done before we leave, so you folks at the GTG just might get to see what the inside of a Barth looks like.