Barthmobile Portal
First trip of the year....finally.
06-08-2016, 05:26 AM
Sandytoes
First trip of the year....finally.
I made some time and got the rear airbags and brackets sorted out. Washed the coach up and went out for a couple of days. Loaded up the water and fuel and it rode like a champ. Next up - front springs/bags, maybe some steering/suspension components and u-joints/steady bearing. I love the way it looks, we are always getting nice comments. We can hardly wait until I'm retired so we can do more travelling.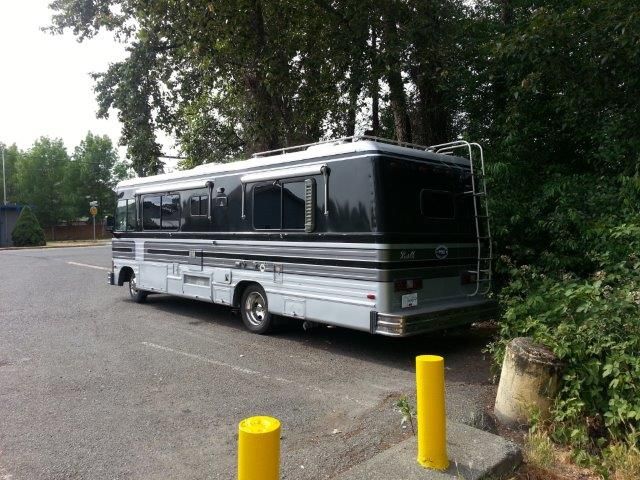 1991 Regal 28' 454 Banks Power Pak

06-08-2016, 07:53 AM
Steve VW
Nothing better than seeing pictures of Barth coaches out and about!

Glad to see it is working out and you are enjoying the rewards of your projects. Keep us posted!
Too bad it is so far to Minnesnowta… it would be great if you could join us in August.
Take care, be well.
Have Barth, will travel



9708-M0037-37MM-01
"98" Monarch 37
Spartan MM, 6 spd Allison
Cummins 8.3 300 hp
06-09-2016, 01:09 AM
Quinn
Someday we will get the two siblings together. We are both west coast after all.


89 28' Regal
Quad Bunks
P-30 454
8906-3623-28C-B
04-12-2017, 02:36 AM
BarB22
more travelling, more fun! nice looking Barth