06-06-2016, 12:03 PM
Stacie
New Barth Owner
My husband and I just bought our first travel trailer. A 1968 Barth Executive. It needs a little work but for the most part its in great shape. There is a leak in the roof and the ceiling needs to be replaced. Can anyone tell me what it the best product is for sealing the roof. Also, any tips on removing or repainting that camouflage paint? I can't seem to find much information about these trailers on the web other than that they appear to be rare finds. Any info would be greatly appreciated.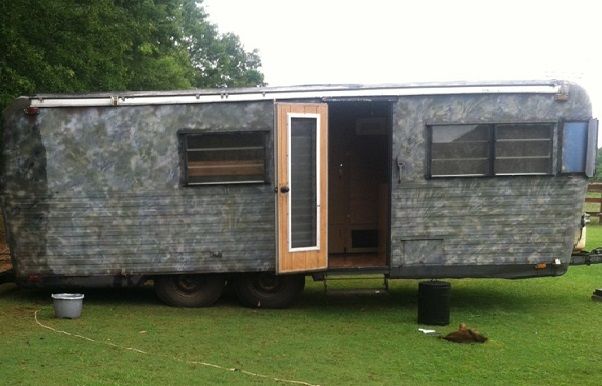 06-06-2016, 08:39 PM
Steve VW
Here is an excellent thread on roof recoating.

http://www.barthmobile.com/eve...=242101081#242101081
They did an awesome job, lots of prep, with great results.

04-17-2017, 02:22 AM
BarB22
updates about your Barth?