Hi folks...
Thanks for the nice comments.
We're home! Pulled in around 6pm. All is well.
Some lessons:
#1: Don't let your right foot wander too far from the brake pedal while on cruise. Two separate gentlemen tried to take my front bumper off (sound familiar, Nick?). Both were doing something with their cell phones. The first one just plain cut us off and thankfully I was able to hit the brake before he hit me; the 2nd saw his exit and went for it....problem was he was on my left in the passing lane and the exit, of course, was on our right.
#2: Next time have breakfast first....
Barb had thought I had knocked a fence over late last night. Daylight showed it wasn't me, and that this fence was providing a different use all along.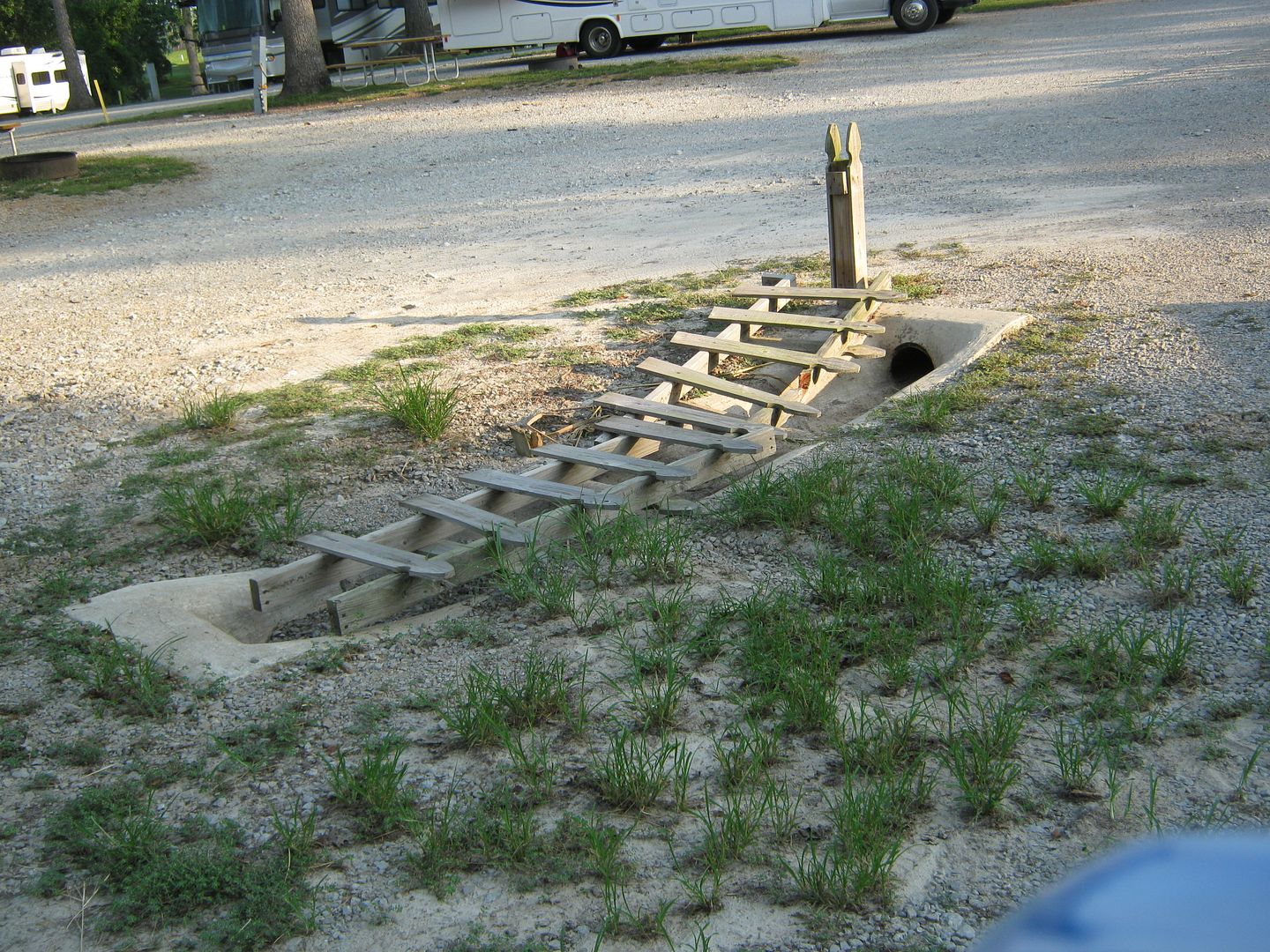 This man is on a mission. God Bless him. It's as important as mine or anyone else's.
Hmmmm. You s'pose Barb would understand if I joined...Uhhh..better not push my luck.
It's hard to describe the importance of the support Barthmobile.com members give each other. For many of us that support underpins everything we do in feeling good about owning a Barth or two, no matter what the size or shape. Such support certainly was on my mind and Barb's over the entire trip just completed. Our appreciation will last for a long, long time.
Thanks, guys and gals,
Lou