Imagine arriving at a campground at 11:30pm with generator running, office closed, fogged-up windows due to the high humidity, trying to read a map left for you by the office lady who wrote over some of the "street" names, making several wrong turns and having to watch yer wife in the backup camera waving a flashlight around like you're about to run somebody over, finally finding your spot and having your newest neighbor reminding you how loud that generator is, and (all this after)having driven your new Barth motorhome 530.0 miles in 12 hours.
[All of this is fun when you're 30 years old, but what the heck is a 72 year old (as of about 90 minutes ago) newbie (talk about a contradiction in terms) doing this time of night behind the wheel of a 33' rig he only took possession of on Friday going up and down the lanes never having done so in any campground ever? ("Man. There's a lot of metal around here!")]
We made it to Louisville, KY from Nick & Donna's in one swell foop.
As others have stated on this post, Nick is The Man. Here he and I are putting our heads together trying to figure out why the fresh water tank won't load.
What a help. Thanks, Nick! Now I can spend the rest of my BD sleeping and then traveling the other half of this journey.
When I get rid of this glaze in my brain I'll post more pictures. In the meantime, I have to say it is great to now be in the ranks, and Barb and I look forward to seeing again those of you we've met before, and meeting those of you we haven't. On the road, of course!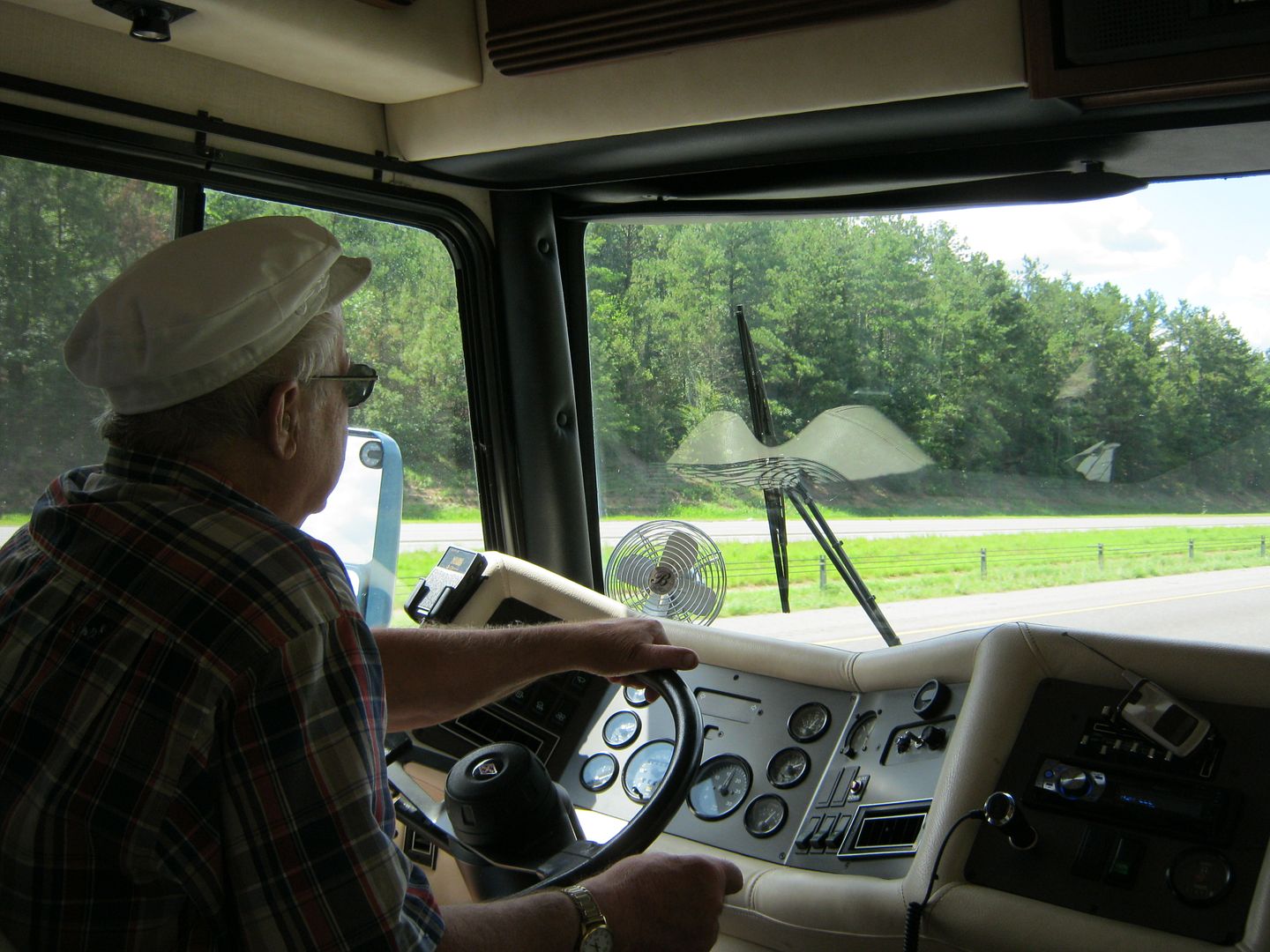 Lou
Lou