Barthmobile Portal
Barth 20?
04-11-2016, 04:28 PM
Intersmashable
Barth 20?
Good day all! I just joined today. I just happened across this machine, and am trying to buy it. I was wondering if anyone had much info on it. I found paperwork inside that indicates it as a '75 Model, on a P30 chassis with a small block GM engine. It says 20 by the door. Does that indicate it is a 20'? Is there a model/series that this is from? The inside is pretty rough....70s vintage and requiring work. What would the approximate value on this be?
04-11-2016, 04:29 PM
Intersmashable
Another Picture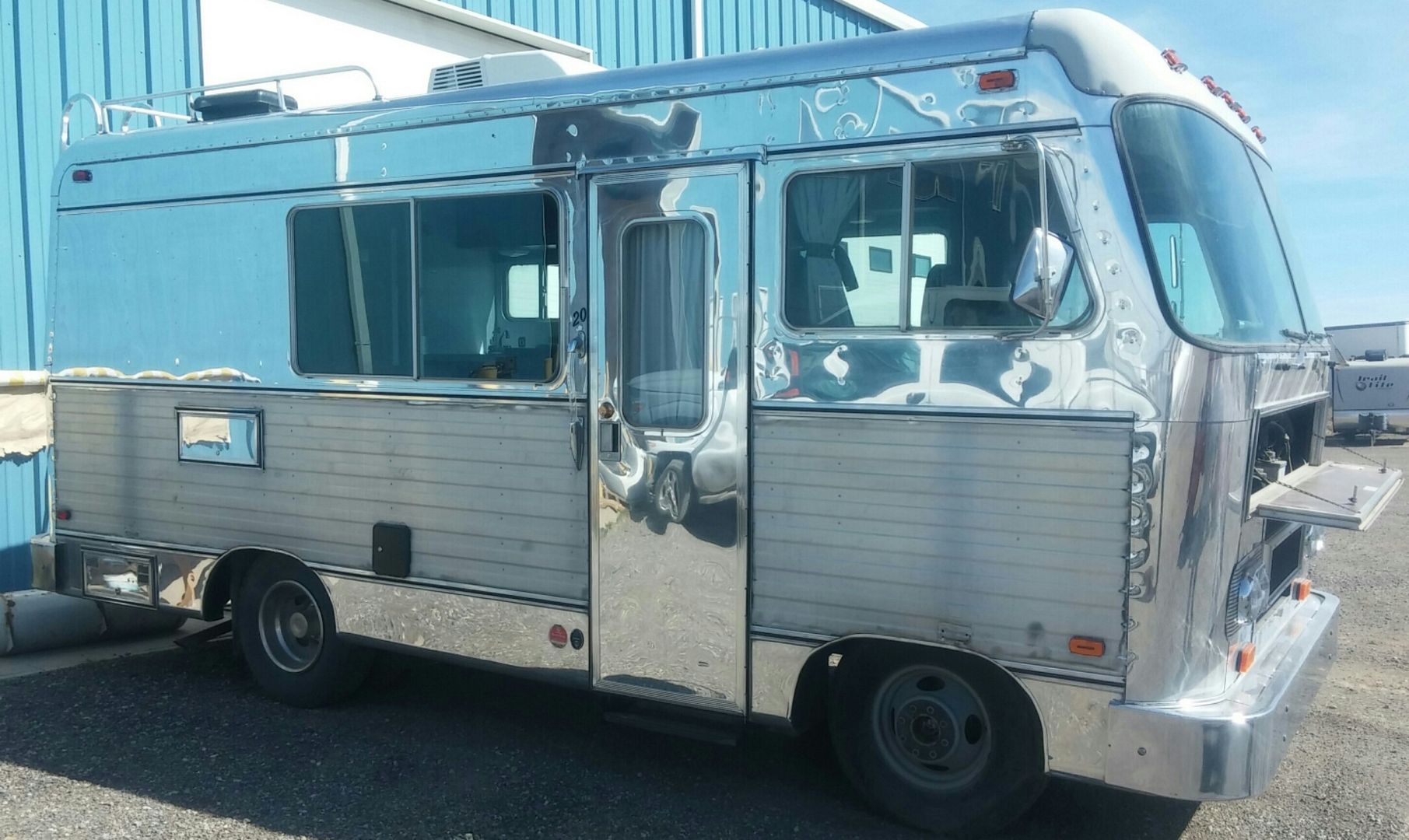 04-11-2016, 04:30 PM
Intersmashable
Last picture.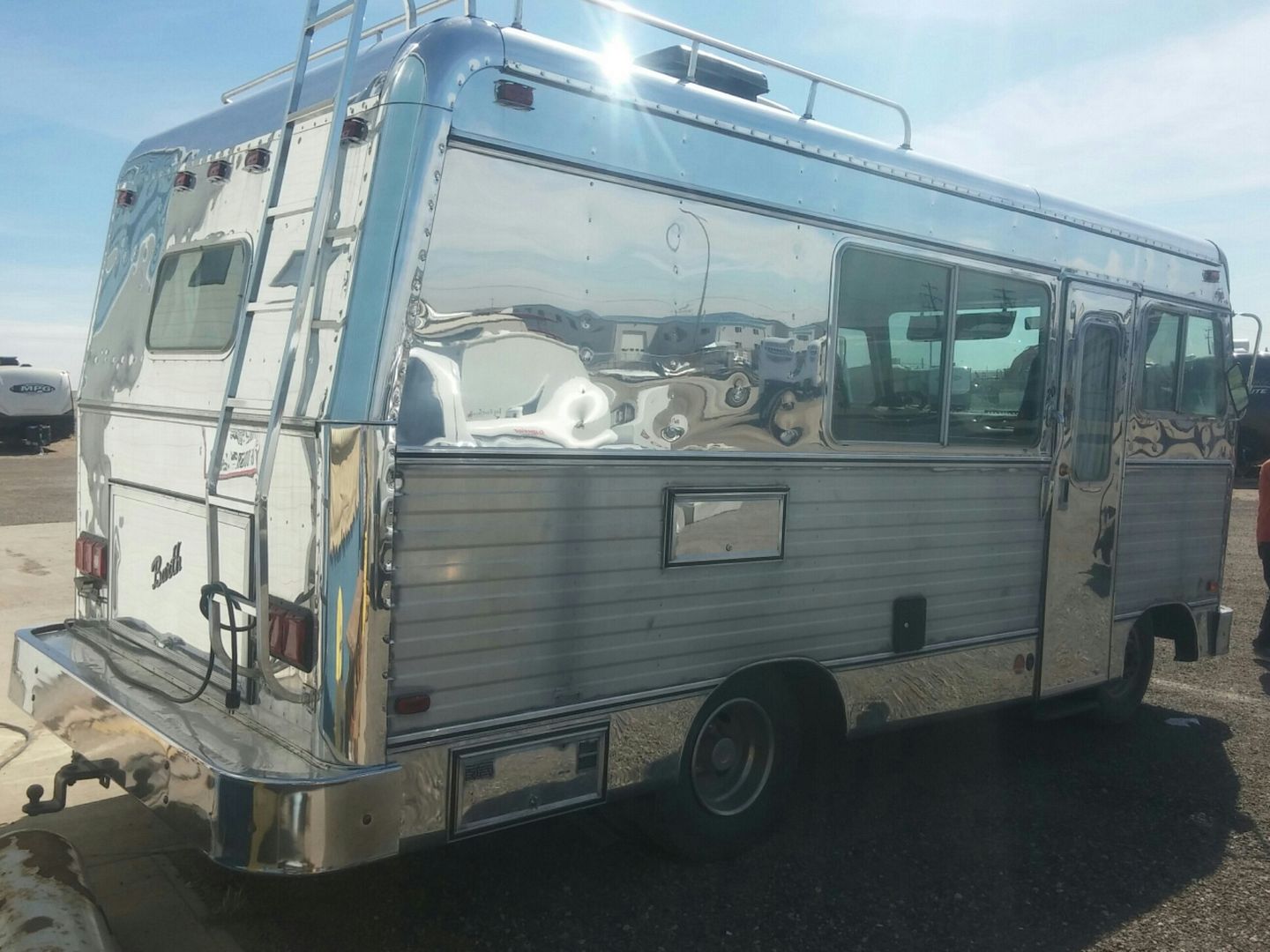 04-11-2016, 06:55 PM
Steve VW
It looks good for its age. There should be a data plate, usually near the driver area. this will tell all about the size, model, etc.
Value is a very slippery fish…
Depend on running condition, maintainence, total miles, tires, etc
Search this site for more info! good luck!


9708-M0037-37MM-01
"98" Monarch 37
Spartan MM, 6 spd Allison
Cummins 8.3 300 hp
04-11-2016, 08:55 PM
Quinn
So will any Barth be shiny like this if you remove the paint and polish it?

Intersmashable, any interior photos?


89 28' Regal
Quad Bunks
P-30 454
8906-3623-28C-B
04-11-2016, 11:32 PM
Intersmashable
I believe so. Apparently someone spent big $$ to have what was done so far on it done.
I didn't take any inside pictures...honestly, I'm not sure if I should even say this on this group....might be sacrilegious....but I'm looking at it to gut and market as a food truck. Nothing is in good shape inside, and I hadn't even heard of a Barth until I stumbled onto its shiny exterior.
Nice!! I have a 74 20ft and want to polish it up like that. I also thought about a food truck too, perfect layout for it. Barth RVs are cool.
04-12-2016, 10:56 AM
Steve VW
Once the original interior is trashed, there is no reason not to build whatever you need. Better a running, useable food truck than rotting in a lot somewhere.
Any aluminum barth can be polished. LOTS of work and subsequent touch up required, ask any shiny airplane guy.
Lee has a coach that is fully polished, really pretty. He has posted some of the work here on the site.
One caveat: dents look worse when polished… if the coach has dents or scrapes they will look really obvious when shiny.
Good luck with the project. Keep us posted!



9708-M0037-37MM-01
"98" Monarch 37
Spartan MM, 6 spd Allison
Cummins 8.3 300 hp
04-12-2016, 11:52 AM
Dick Dubbs
value? whatever a potental buyer is willing to pay.
Polish job .. priceless!






29' 1977parted out and still alive in Barths all over the USA