Things may be slow here on the site but for me, never a dull moment. On the way through Knoxville traffic (why don't these things ever happen out in the country?) I lost most of the engine power. Ended up limping to an exit at 35 mph. Made it to a gas station to figure out what was wrong.
Looked in the engine bay... there's your problem! There is a fuel shut off solenoid mounted on the injector pump. It is supposed to open the fuel valve while running and close the valve to shut it down. It was hanging loose and sideways! (Actually I was lucky it didn't drop a little further and shut the fuel off completely)
The mounting bracket had failed. One bolt broken, one ear broken off. The remaining holes were worn out of round. Thanks to my heroes at Cummins, there is a part number stamped into the bottom of the bracket. (3965494 as you can see)

I removed the solenoid and bracket, tied the valve open with a piece of string and drove on. When I got home I ordered a new bracket on Ebay. 4 days and only $20 later I have the new backet.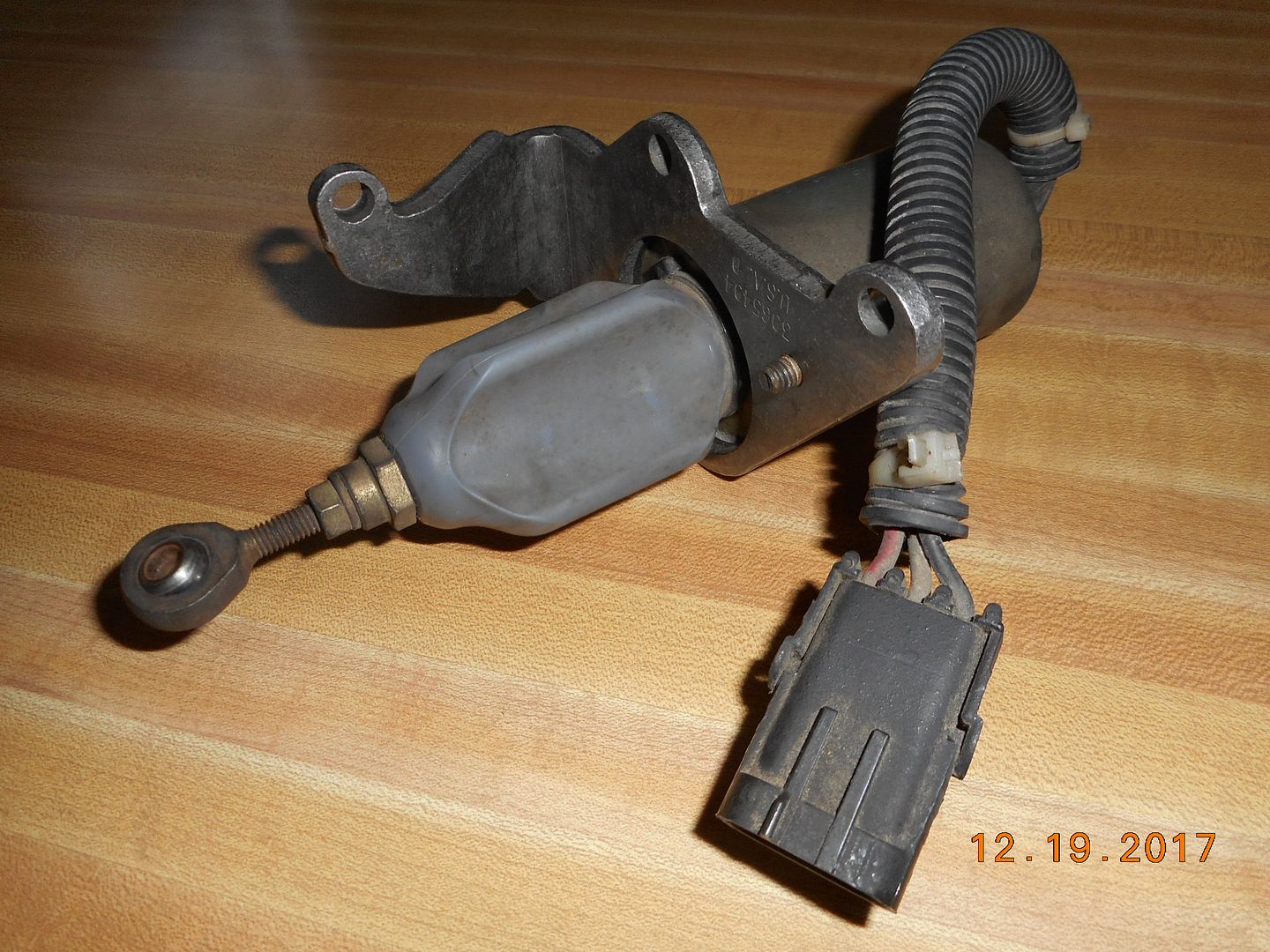 I still have to remove the broken bolt from the engine pump. FWIW, this is similar but not the same setup as the 5.9 Cummins. This solenoid is part #3936026 (with 3" bolt spacing). It has a 3 wire electrical plug. (The 5.9 solenoid has 2.5" bolt spacing.)

It is up to 37 today but I may wait a while to reinstall. I may use a small bungee cord to hold the valve open until I get back to warm climes. Then I will also show pics of where it belongs on the engine.

Have Barth, will travel



9708-M0037-37MM-01
"98" Monarch 37
Spartan MM, 6 spd Allison
Cummins 8.3 300 hp