Finally got around to installing most of the clearance lights. Still need to install the three front center lights but need a whole day for those. Removing the old lights and cleaning up 18 years of every type of sealant known to mankind that has been applied one layer on top of the other is going to take a while.
This is the parts required for one light. If you replace them all it takes 5 red lights and 7 amber lights. I used "jack nuts" and stainless steel screws because I didn't like the lights being riveted on. The front screws are pan head and the rear screws are oval head. The Jack nuts and screws are 10-24. The jack nut is .385 in diameter so a 3/8 drill is not quite large enough, but luckily I had a 25/64.
Tools needed, 3/16 drill to drill out the old rivets, 25/64 drill to enlarge the holes for the jack nuts, #2 phillips screwdriver for the drill, a #2 phillips screwdriver for final tightening of the screws, wire cutter/stripper, and a good pair of terminal pliers.
This picture is just for Rusty. If you have enough cordless tools, you don't have to change bits. Just chuck up all three at the same time.
This is what the old lights looked like when I started.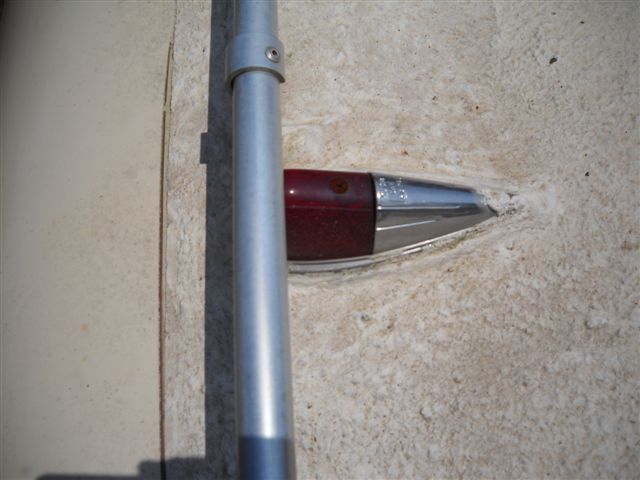 And this is what it looked like about 2 hours later. Did I mention that it is only about 100 degrees today.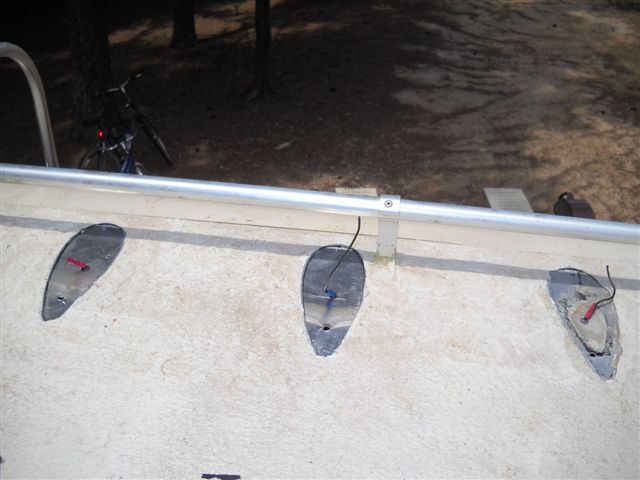 Jack nuts installed in the holes.
I had to make this "installation tool" to install the jack nuts. Just a piece of aluminum flat stock with a hole in one end.
Three nice shiny new lights.
Those last three in the front are going to have to wait far a cold spell

Nick