Motor mounts are pretty easy to change. There is one cross bolt to remove, then raise the engine about 1 1/2 inches for clearance. Each mount has some small bolts into the frame.
The trick is raising the engine. If you jack under the pan it risks crushing the pan gasket. I made a bracket and bolted to the engine block, then lifted with a bottle jack. You can see the mounts just behind the bracket.
Easier to see here. Mounts were where the blocks are.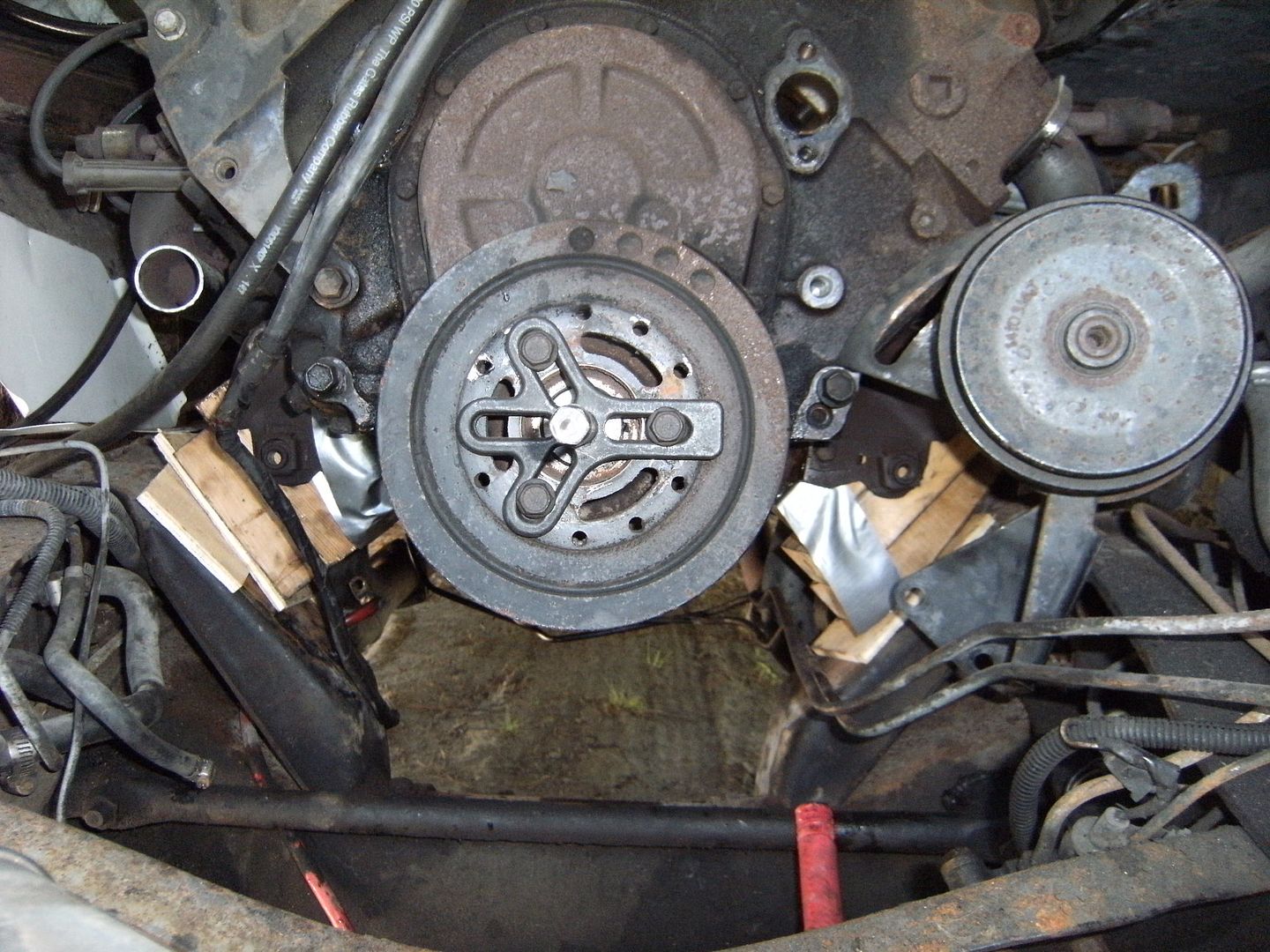 You can see the mounts on the frame here:
If you're not in too big a hurry, I will see if the bracket is still in the garage. I will bring it to Florida on the 10th.
PS Found the bracket. (Not that hard to make but you can have it, I have no need any more.)
Hope to see you soon either way.


9708-M0037-37MM-01
"98" Monarch 37
Spartan MM, 6 spd Allison
Cummins 8.3 300 hp