Just as I got the cooling system finished, I noticed the fuel pump was leaking. The area was really filthy, so I wirebrushed and cleaned the area, Sure enough, the pump has a telltale weep hole near the base and fuel was leaking from there.
It appears the pumps are widely used on both the 5.9 and 8.3 Cummins. Easy to find, prices seem to vary from about $30 to over $100.
pump: Cummins #3932224 gasket: Cummins #3931348
Replacement is straight forward, but not easy. The pump is on the right side of the block, about in the middle. Two fuel lines attached and two mounting bolts. Bolt on the new pump, reconnect the fuel lines, bleed the air out, good to go.
Unfortunately, from below it is just past arm's length, with junk falling in your eyes...

From above, it is also just out of arm's reach, below the floor, blocked by throttle mounts, etc. Long reach, break your back...
From above: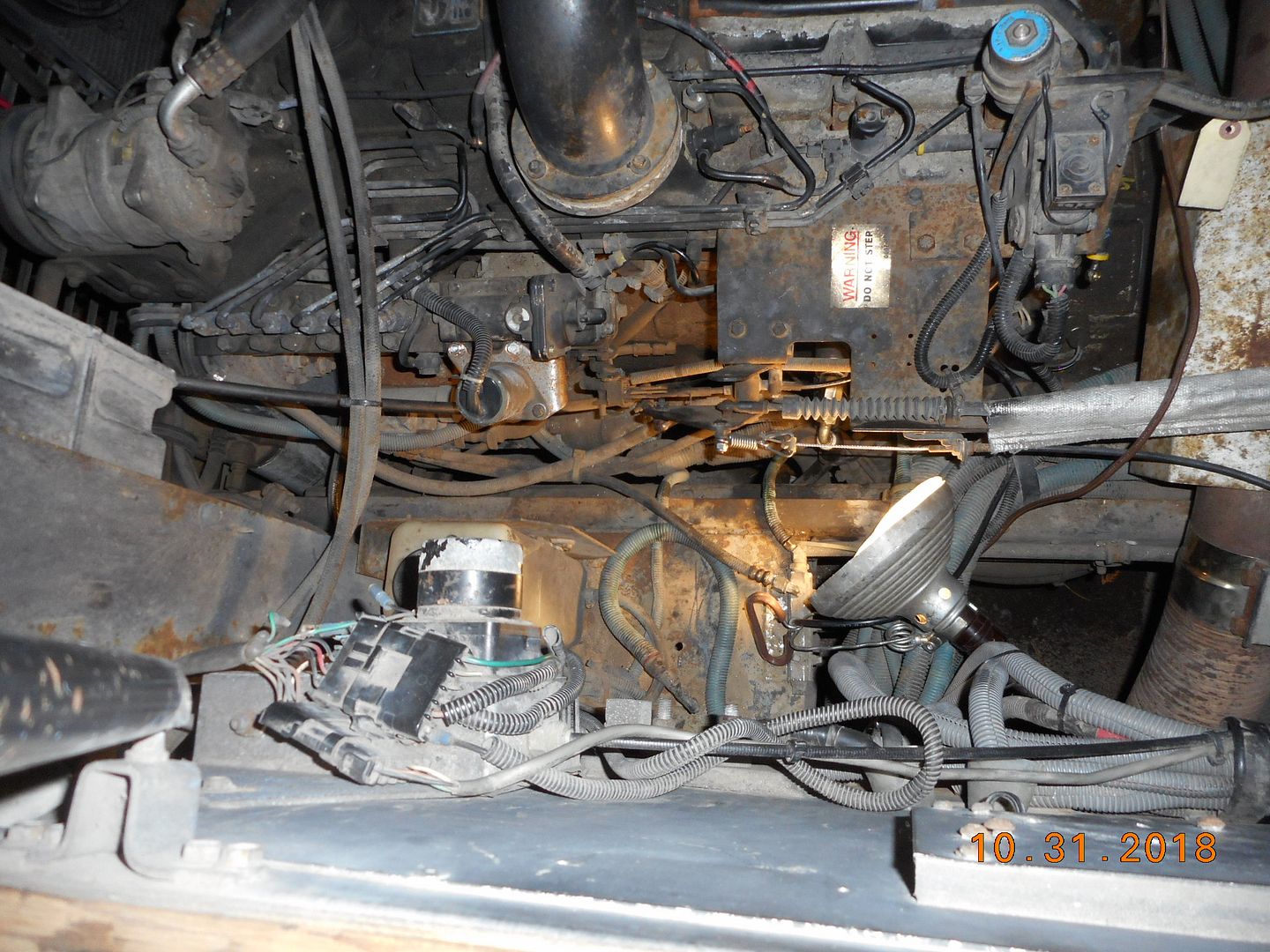 Bend way over, you can just see it through the notch...
Way down by the frame:
Headfirst down in the engine bay, I remounted the new pump and reattached the fuel lines. Using the plunger on the pump, it was easy to prime the system and purge the air. I gave it a few extra pumps to be sure I pushed any air through the system. Engine fired right up.

We should be almost ready for Hillsborough!


It's a good thing, high was only about 48 today.

Have Barth, will travel, soon



9708-M0037-37MM-01
"98" Monarch 37
Spartan MM, 6 spd Allison
Cummins 8.3 300 hp