Most of the motor homes and campers we know here as Barthmobiles have a Liquid Petroleum (LP) or Propane gas system for various reasons. LP furnaces, LP hot water heaters, LP generators, LP refrigerators, and LP stoves, just to name the few I know of.
---
In the LP system is a LP leak detector. It will shut of the LP gas and awake you if you are sleeping with an annoying beep. I am posting my experience with my LP safety leak detector to show how well it functions. It also detects other gasses.
---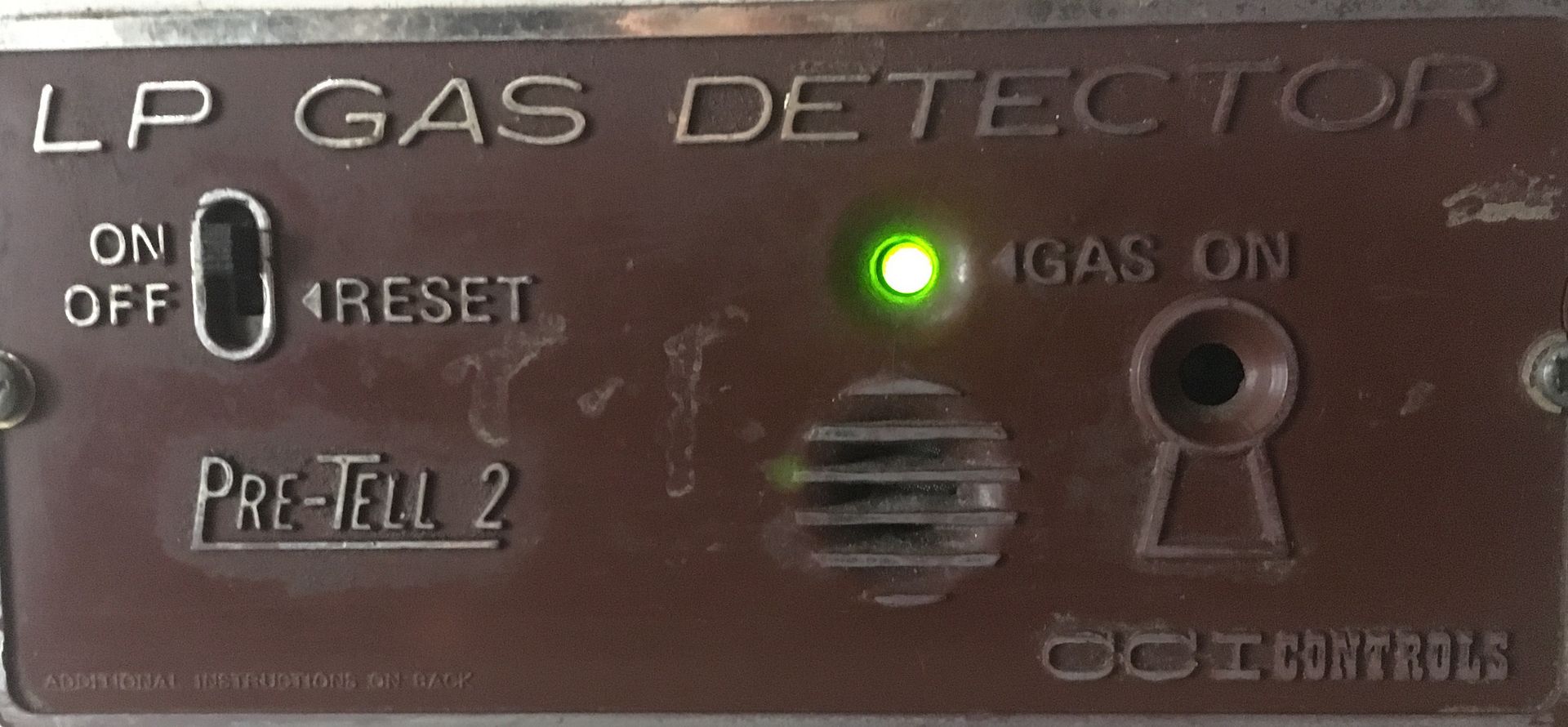 ---
Last year while my second home, The Barth Regency was parked in my garage next to the dump this is what happened.
---
I was doing fiberglass work on the Dump truck body. Next morning the LP detector was going off in the Barth. The LP detector would not reset. I opened my overhead door and tried to reset it again. The fresh air enabled me to reset the LP leak detector. Apparently the LP leak detector did not like the fumes from the fiberglass resin setting up. It surprised me that the gas from the fiberglass resin was setting off the LP leak detector.
---
Last week I put the summer car in storage and brought the battery home. I put the battery on the charger. The charging battery was near the Barth in the garage. Next morning the LP leak detector was going off in the Barth. Apparently the gas from the battery charging set off the leak LP leak detector.
---
The 25+ year old LP leak detector will detect other gas, that may not be good for us to breathe.
---
It will work for LP leaks too. The pilot went out on the stove one evening while camping. We were awakened to the annoying beep, shortly after we fell a sleep.
---
Great peace of mind, so if your LP leak detector won't, reset, it is not broken, it just senses some other harmful gas.