Finally getting around to some cosmetic and prepaint work. Decided to change the T handle locks on the basement doors. One was broken, all were corroded to some degree. (New one on right)
They are fairly easy to change. Let's get started.
Remove the nut and latch arm from inside. The handle assembly will pull right out.
Drill out the rivets. If you're careful you might be able to refasten with rivets but I'm planning to remove them again later to paint, so I drilled through and I'm using stainless through bolts to reattach them.
You can now twist/yank/hammer the lock body out of the door.
Replace with new lock body and screws. (Normally I would caulk them but I'll be removing them soon.)
To remove the lock cylinder from the handle assembly, put the assembly in a vise, and insert the key. There is a hole in the assembly to release the lock cylinder. If you push in the hole with a nail, etc, while twisting and pulling the key slightly, the cylinder will come out. DO NOT REMOVE THE KEY! (It now holds the tumblers in place)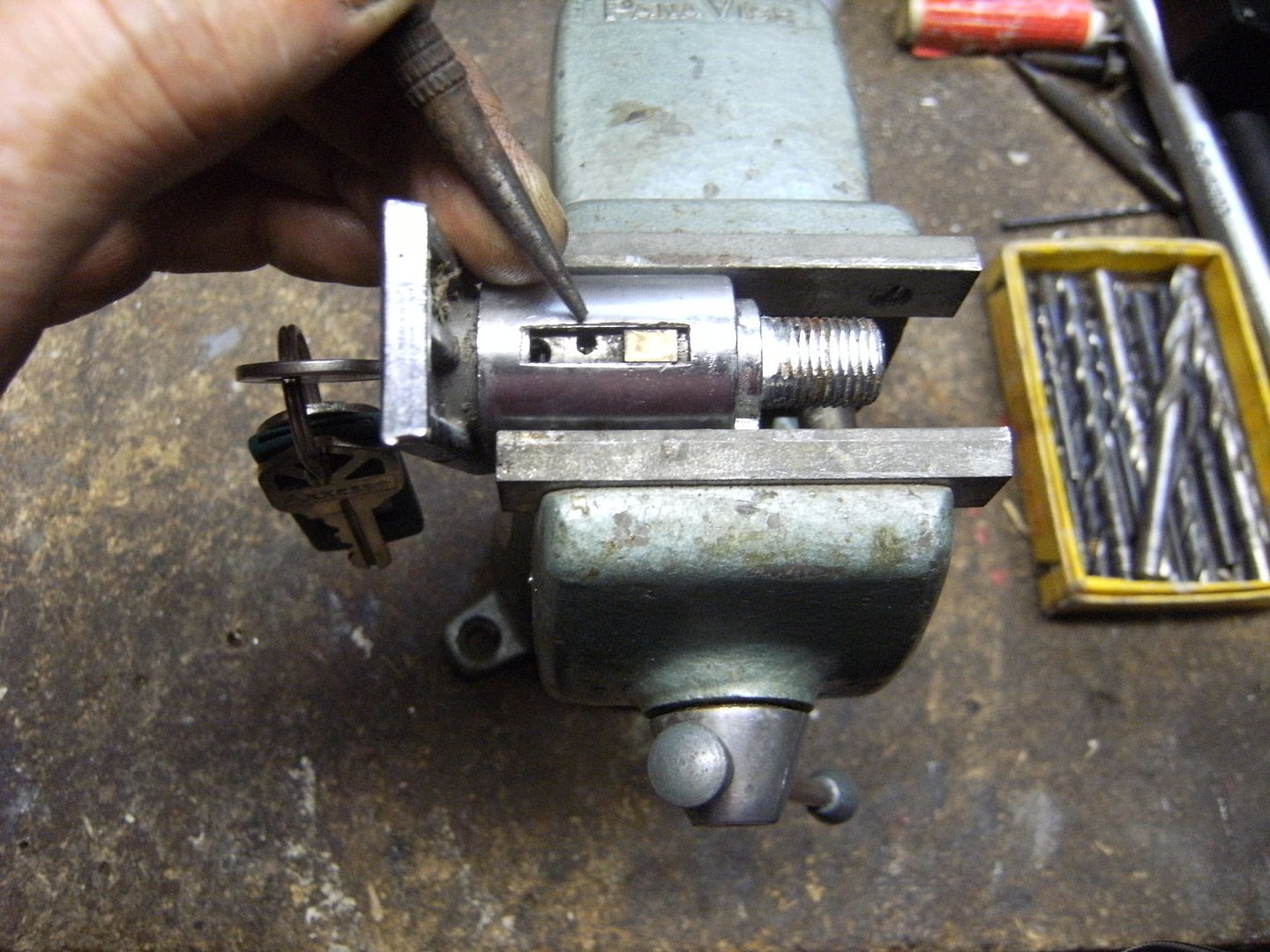 This is the time to clean/lube the cylinder. If you are rekeying, you remove the key and tumblers, replace with new ones. I bought the locks without cylinders to reuse the old ones. (If you have to replace a cylinder, you can put the old key and tumblers into the new one. Maybe my next lesson!)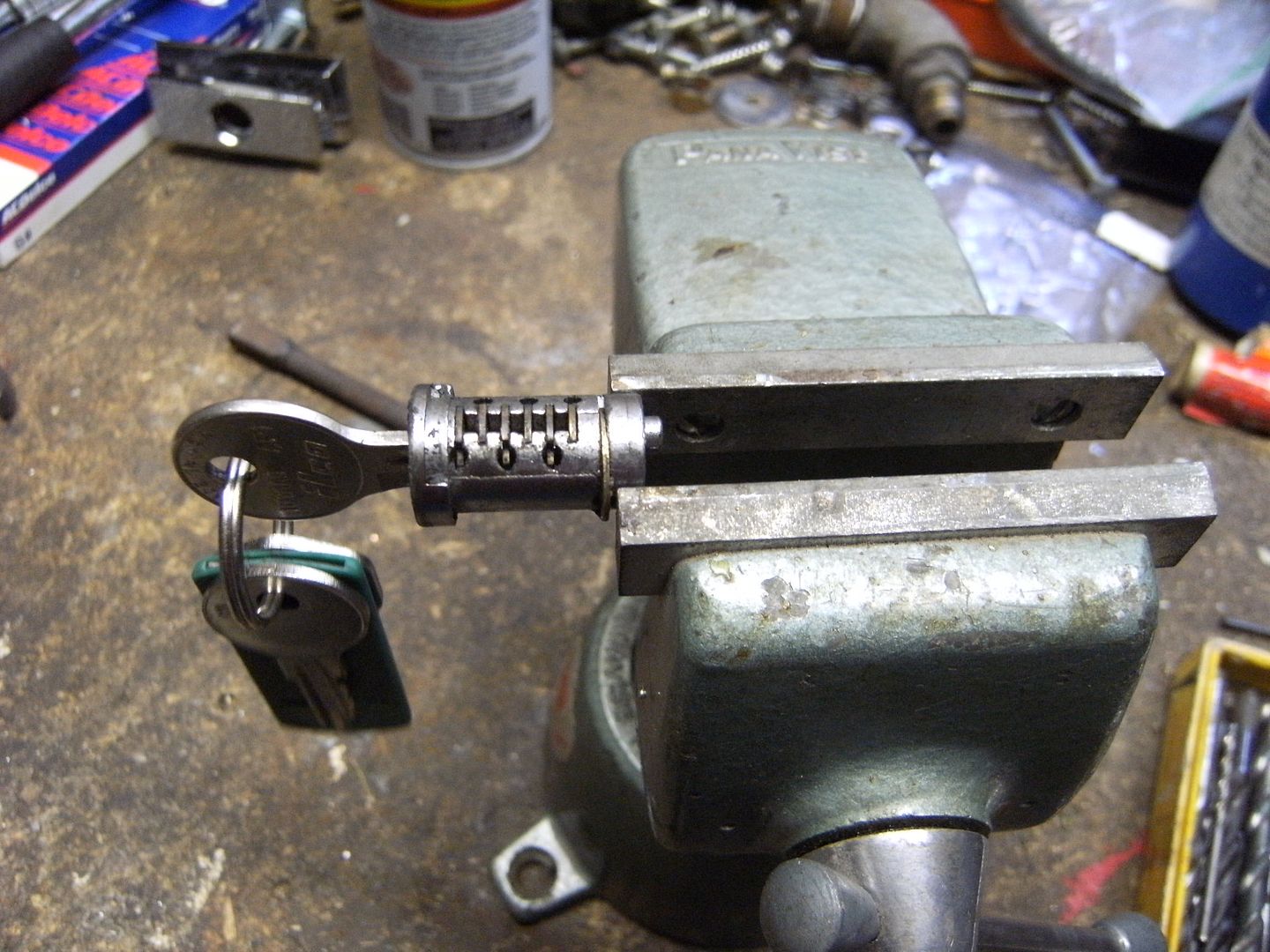 The key cylinder can now be inserted into the new handle assembly. Push in while turning and it will seat. Now you can remove the key!
Reinstall the handle into the new lock base. You may have to adjust the latch arm to grab the door frame correctly but most of mine fit right in.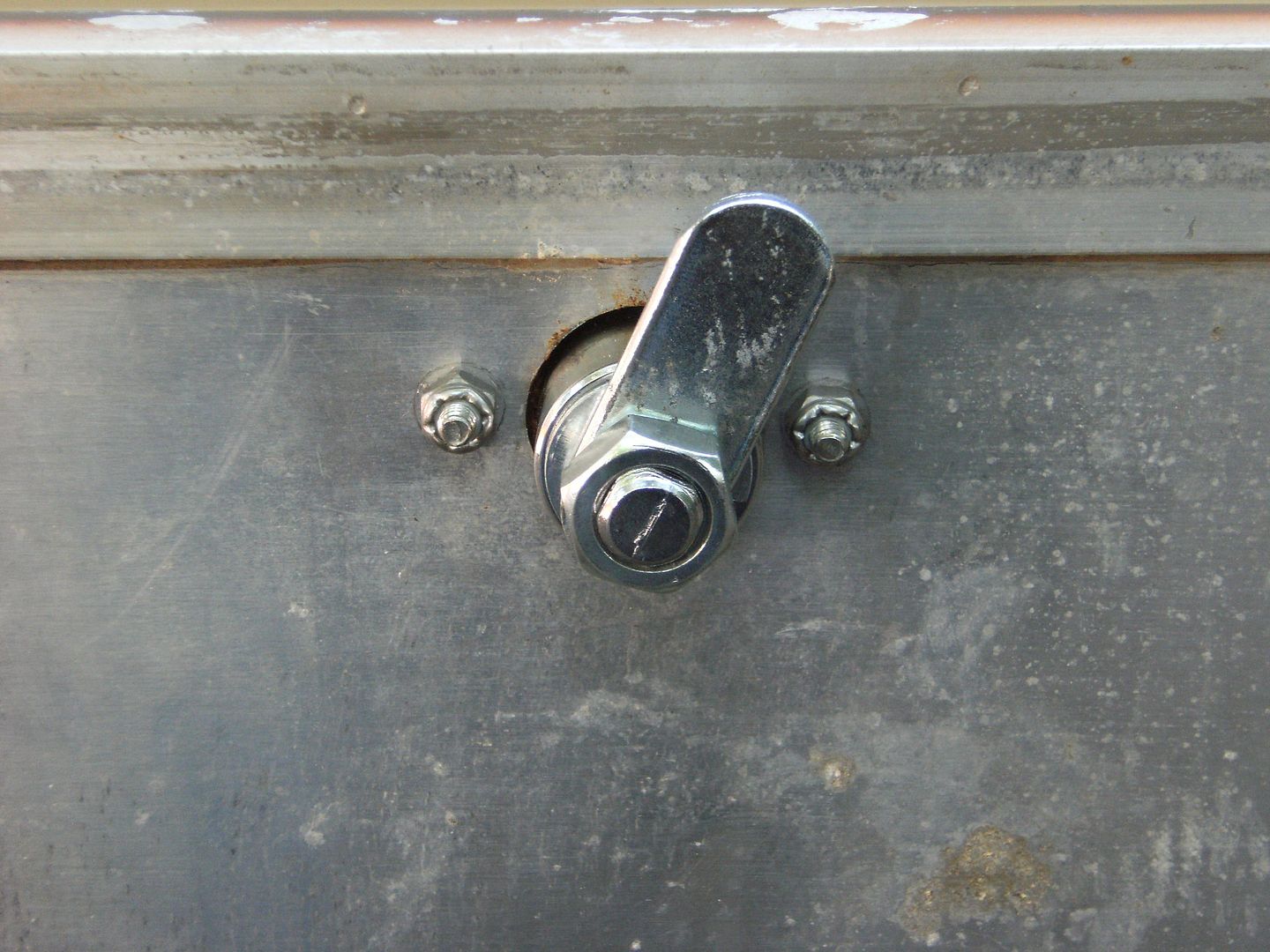 Not too bad a job. They look and work better. I changed all 11 of mine. (Ouch, $35 each from MrLock...)



9708-M0037-37MM-01
"98" Monarch 37
Spartan MM, 6 spd Allison
Cummins 8.3 300 hp