Cheri woke me up way too early with "Corey, did you lock the motorhome?" - me "no" - her "Well I can't open the door" - me, crawled out of bed and proceeded to show her how you just pull the little chrome lever like always, except this time nothing happened.
Once I was dressed I devised a way to crawl in an open widow and opened the door from the inside - exactly once! The second time I tried it I was now locked inside!!
It didn't take long to realized you can't open dismantle a door that's locked shut, it needs to be open. Therefore, I went about dismantling what I could and looked down inside the door panel what little I could to see where I could jimmie the lever. After several hours of toil I got it and the door was open. I was at least another hour before I figured out how to get the door panel off without damage. Here's the inside guts once opened.
The lock device which is activated by rods, lots of rods!!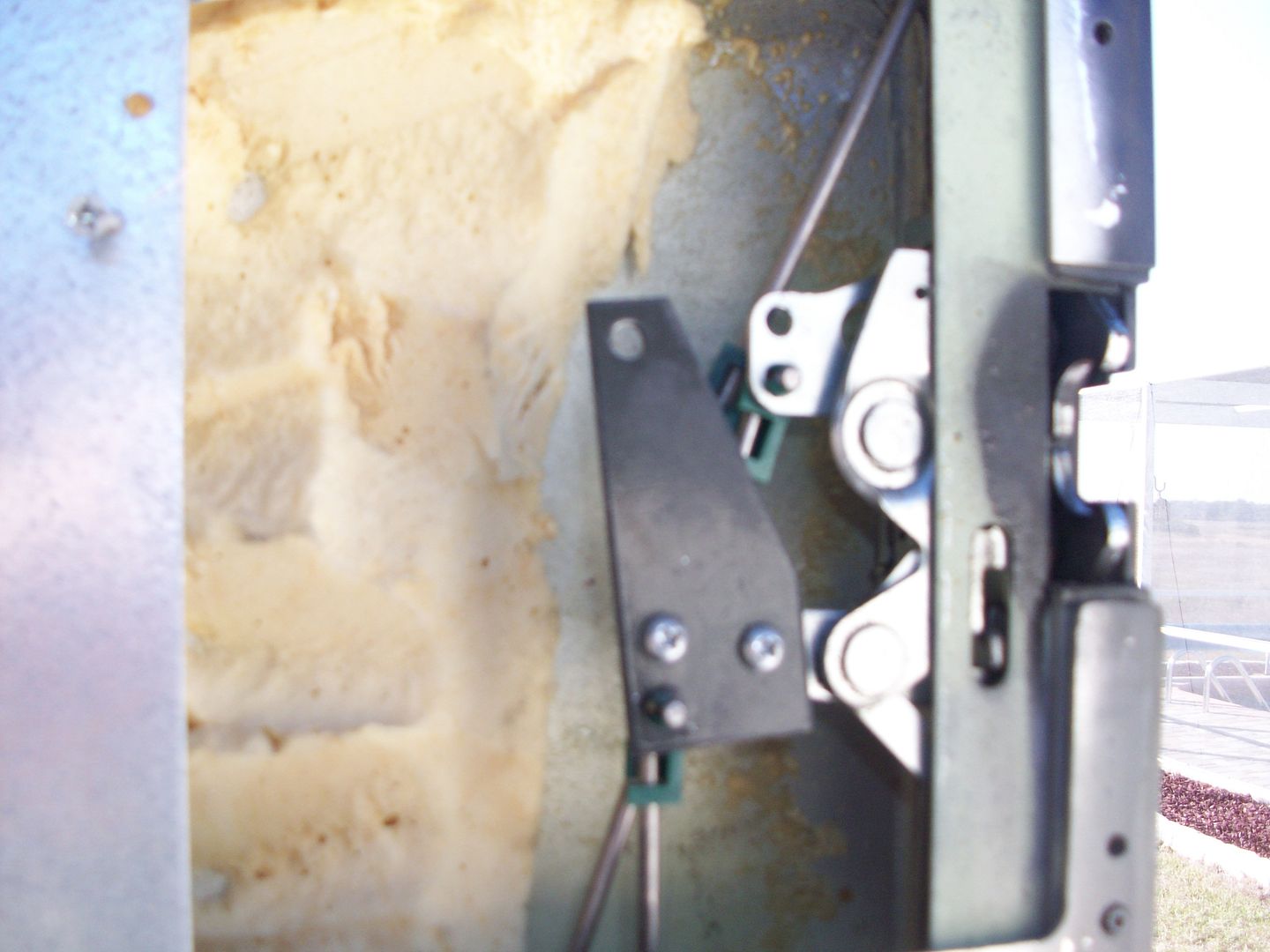 The remote locking device, again using rods to connect to everything.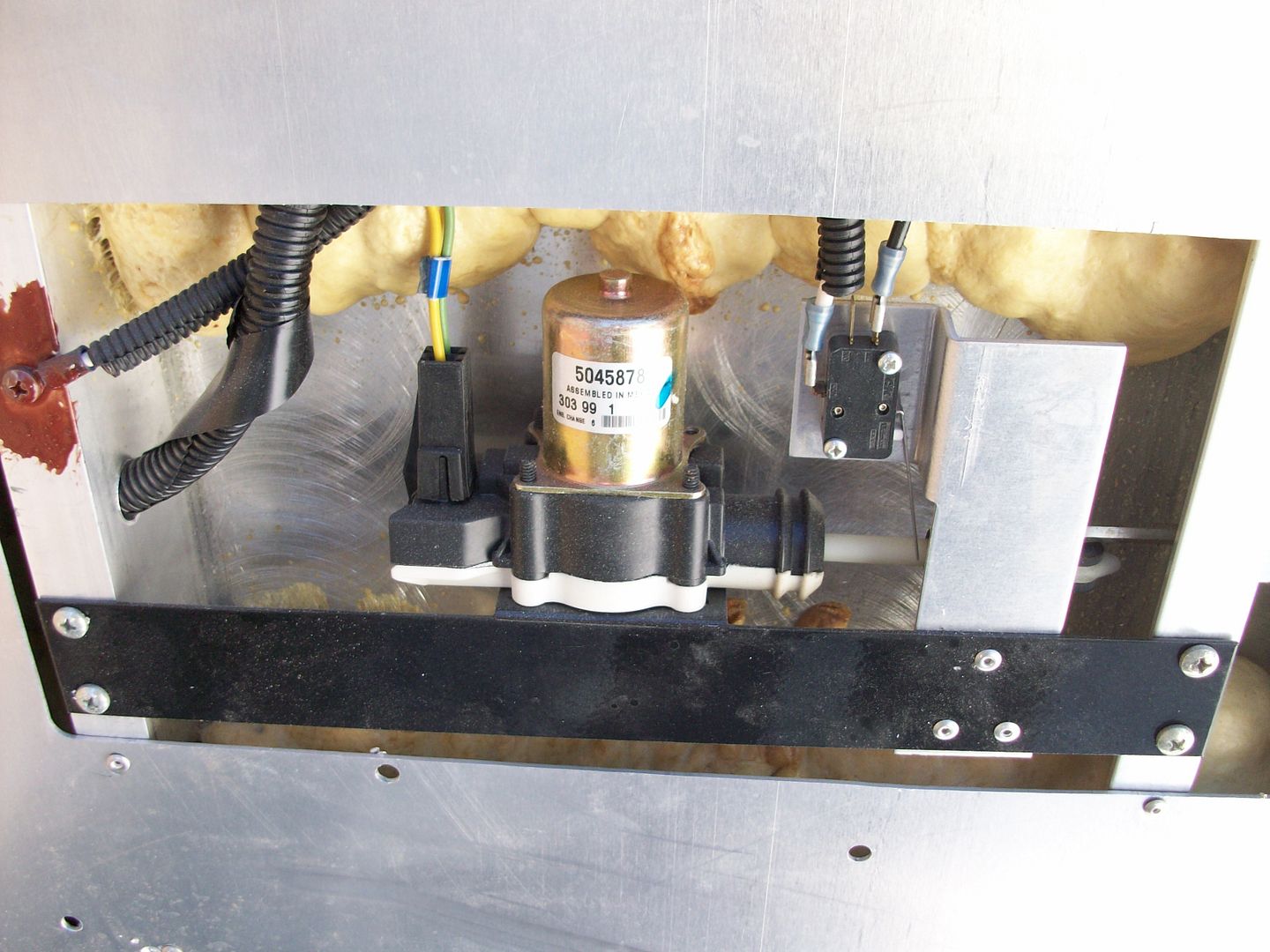 The problem became obvious right away, the little green plastic clips that hold the rods in the hole they belong to had broke in the cold. In fact, disintegrate is a more accurate word. I needed to replace 10 of them. I went to three parts stores and bought them out of their plastic clip kits which have a smattering of all types of these rod clips.
Broken clips:
Installing new clips:
Moral of this story: sometimes Cheri is right and plastic clips have a short half life.
Formerly: 1997 Barth Monarch
Now: 2000 BlueBird Wanderlodge 43' LXi Millennium Edition DD Series 60 500HP 3 stage Jake, Overbuilt bike lift with R1200GS BMW, followed by 2011 Jeep Wrangler Unlimited,
"I haven't been everywhere, but it's on my list."